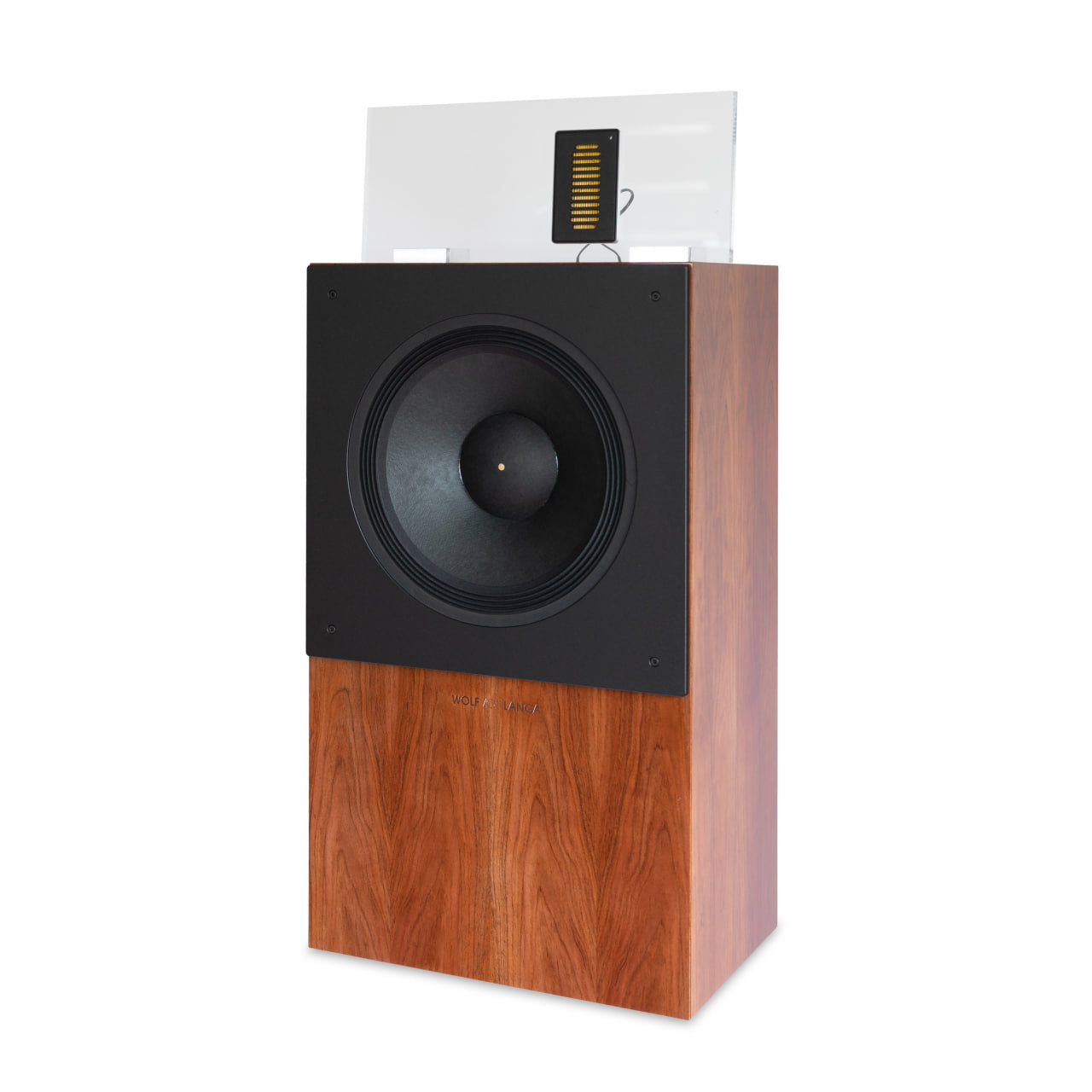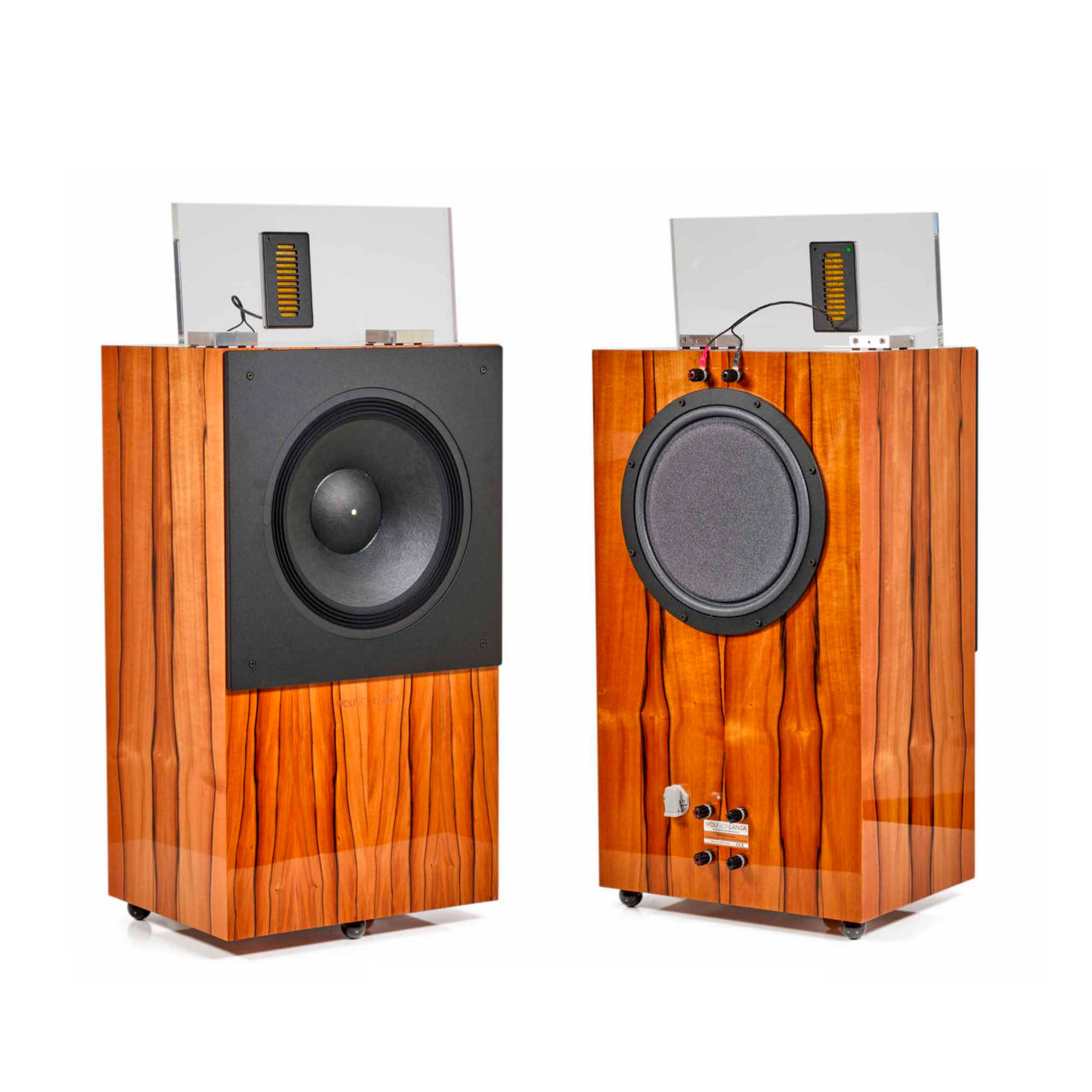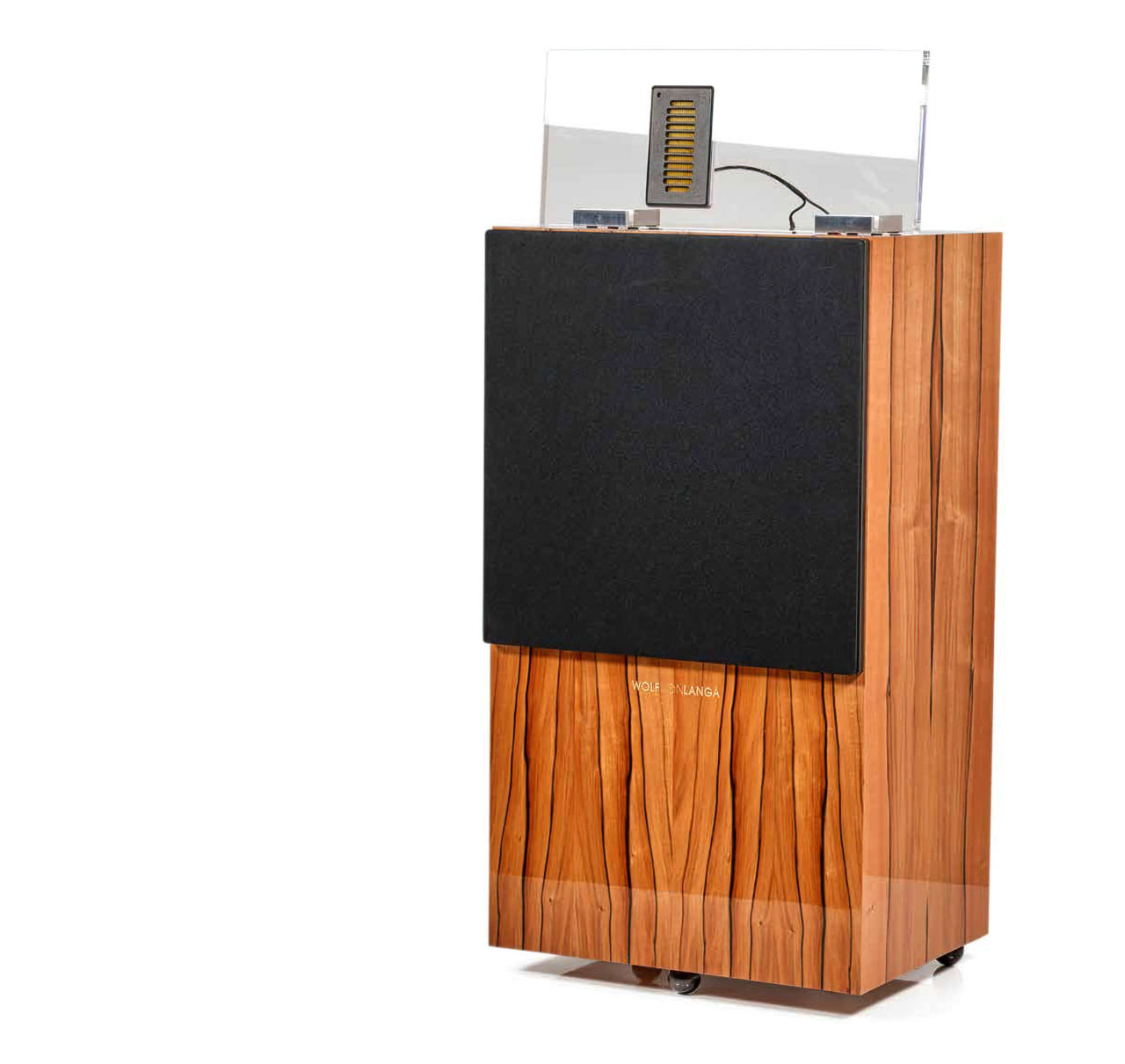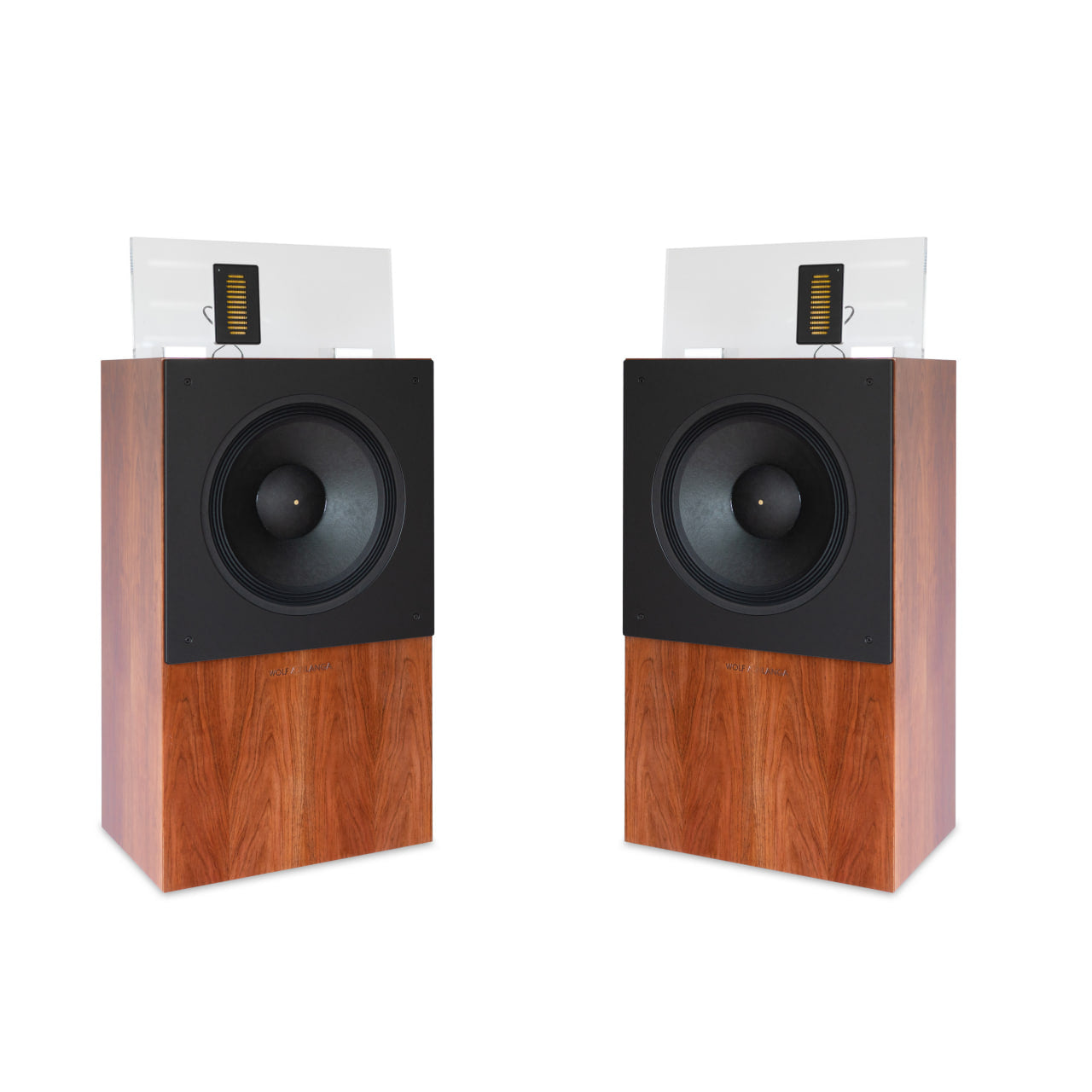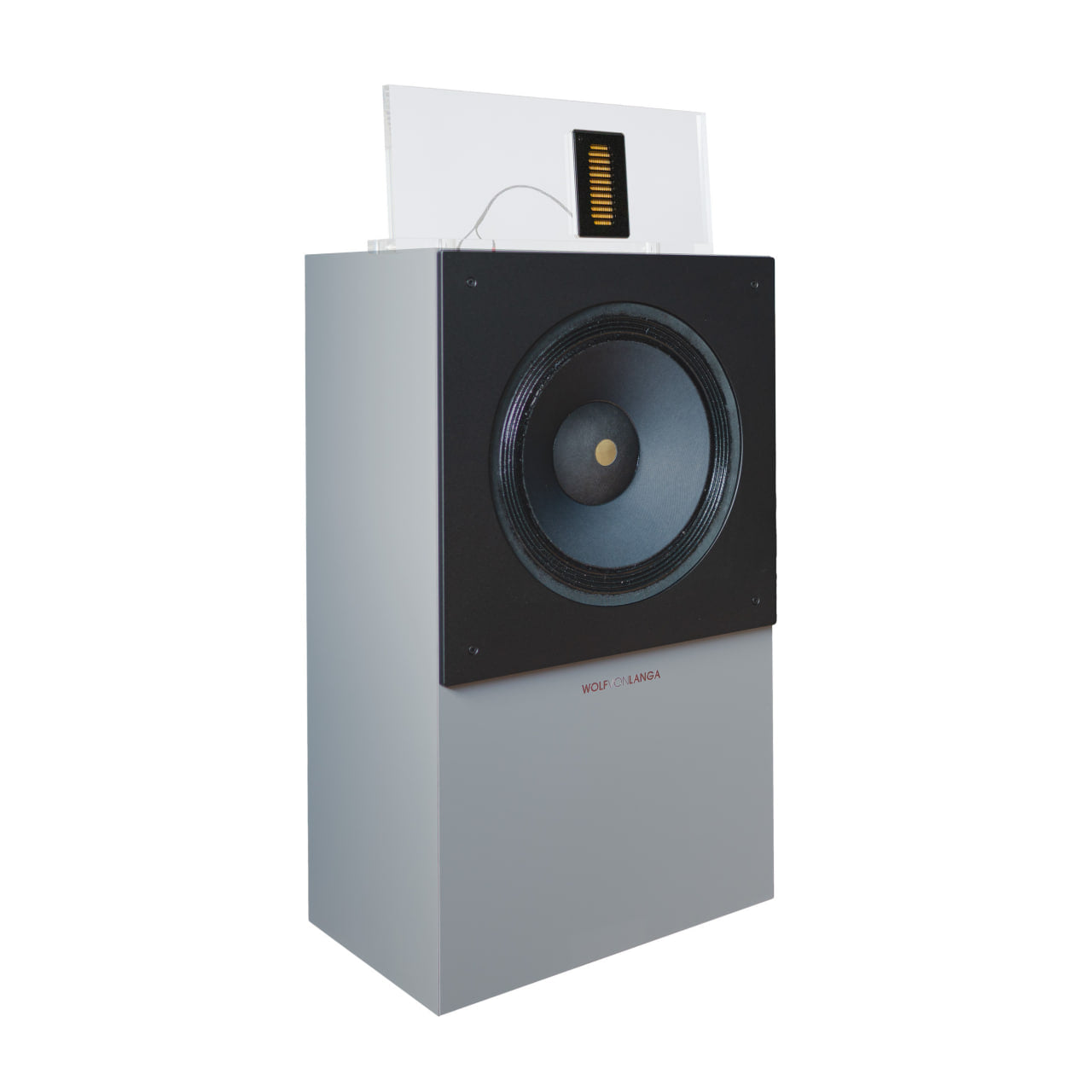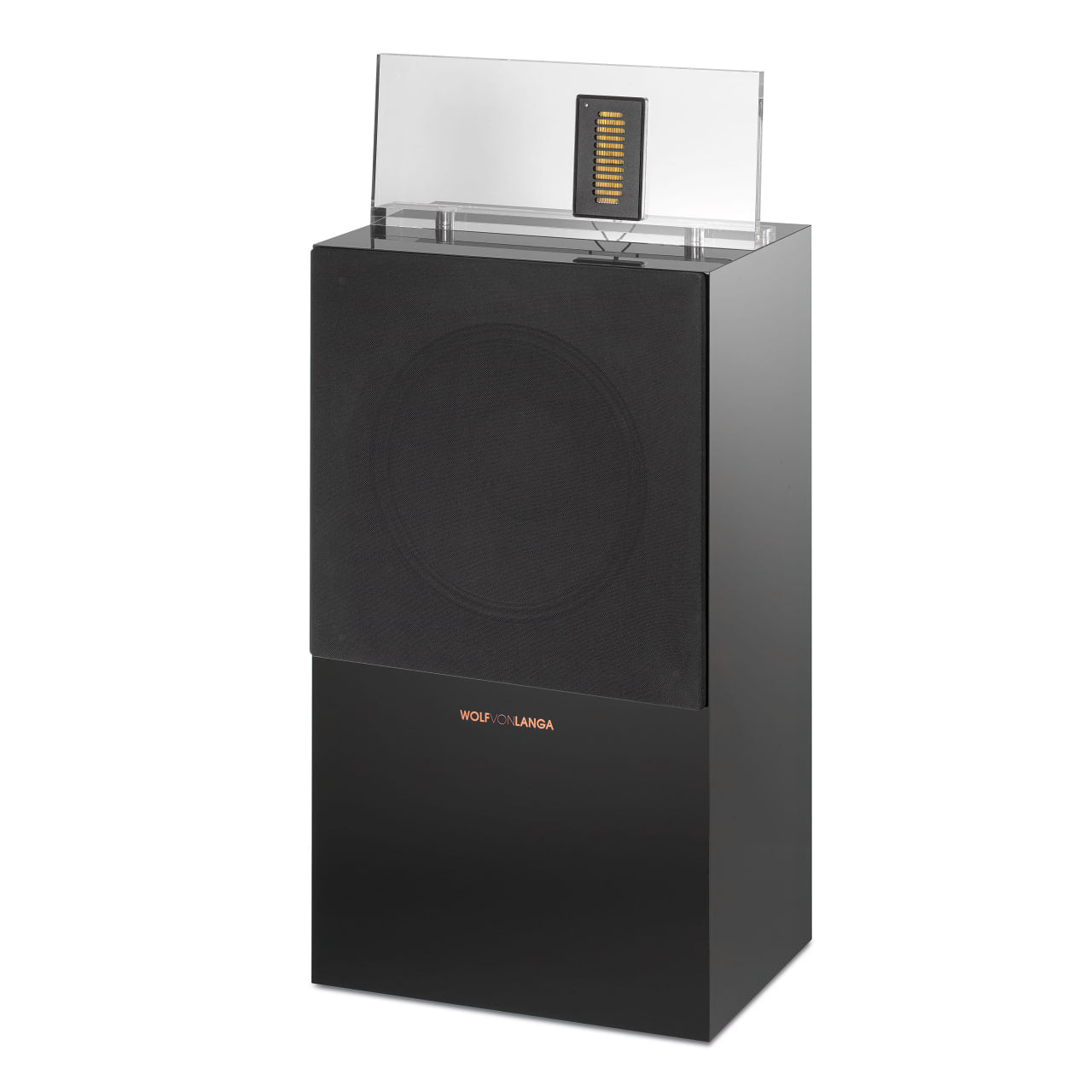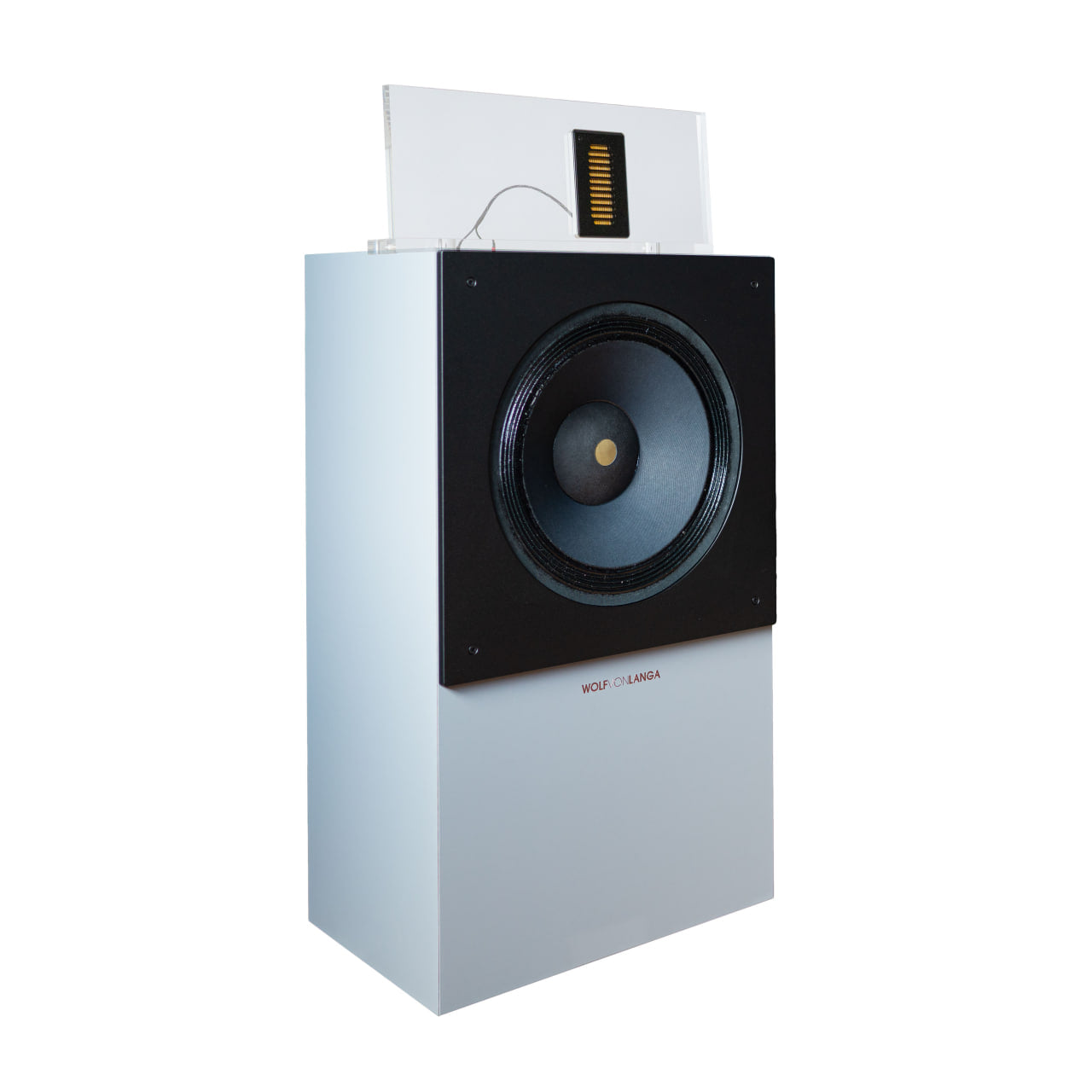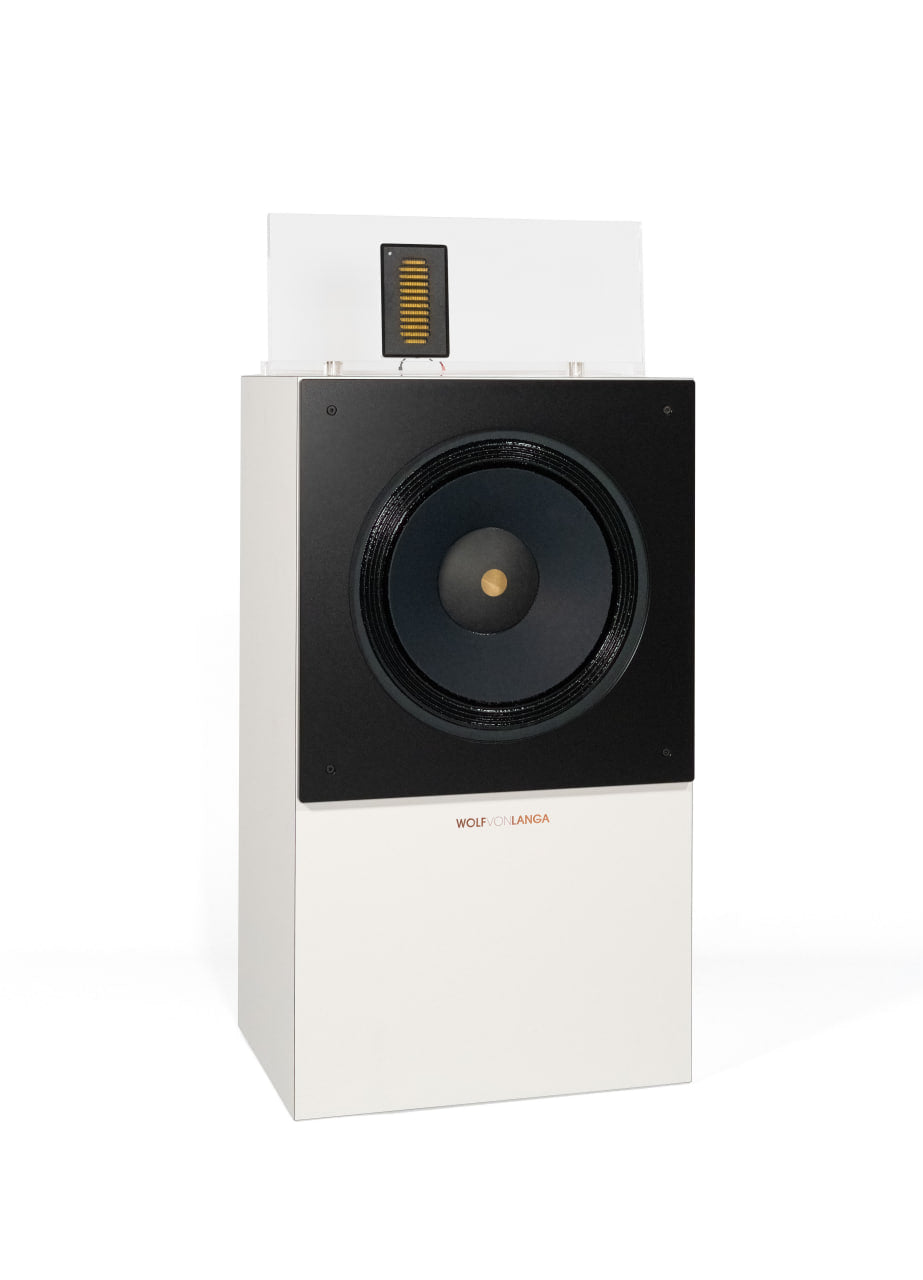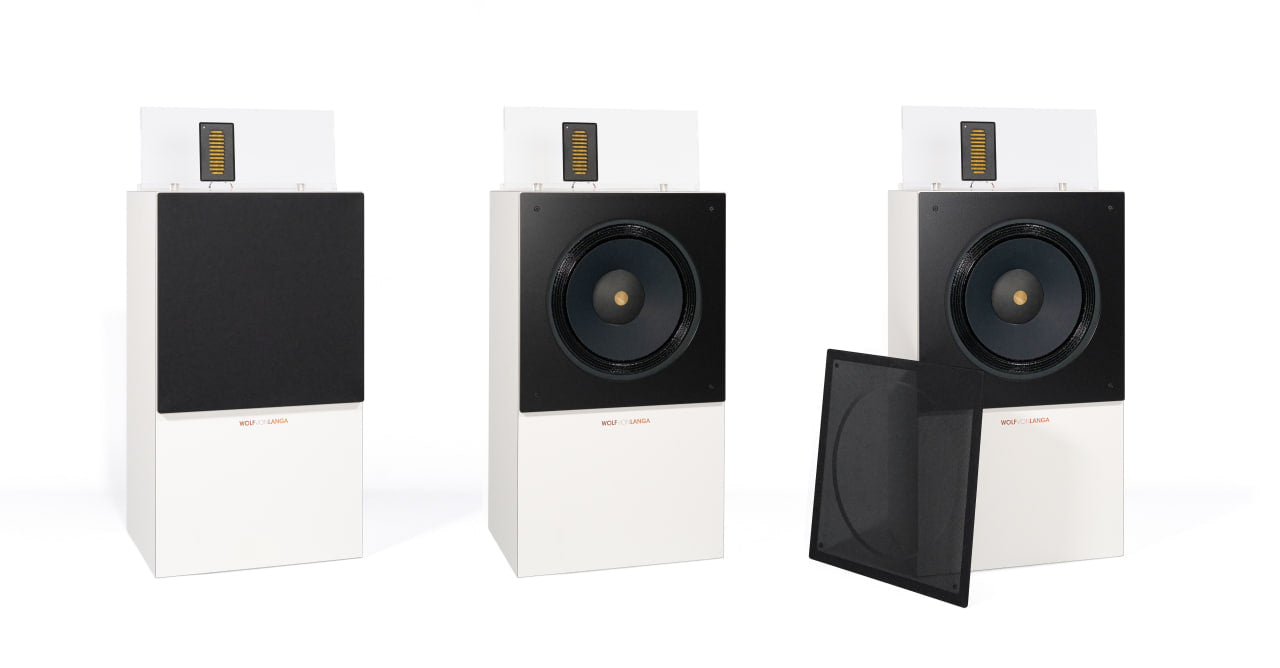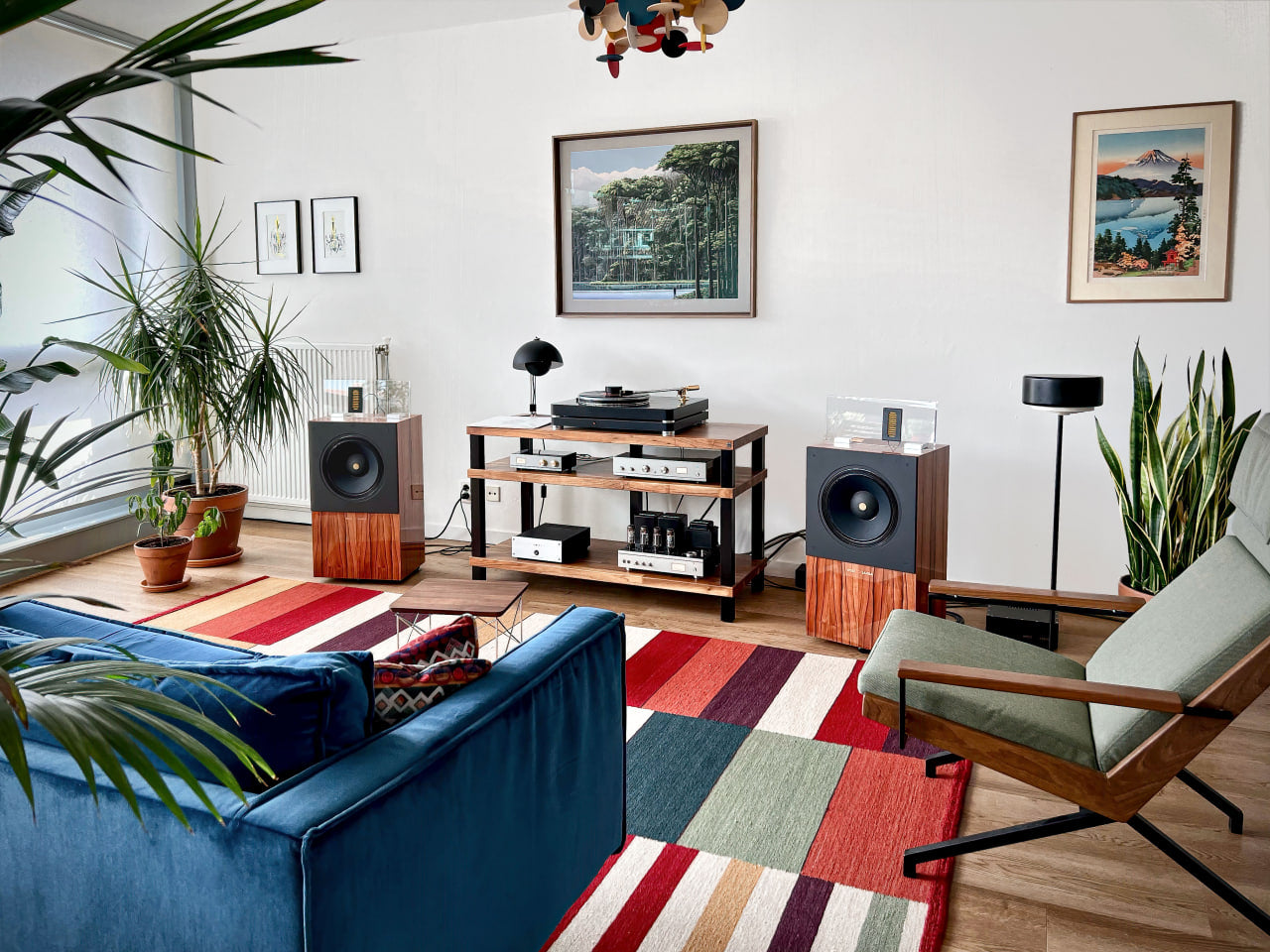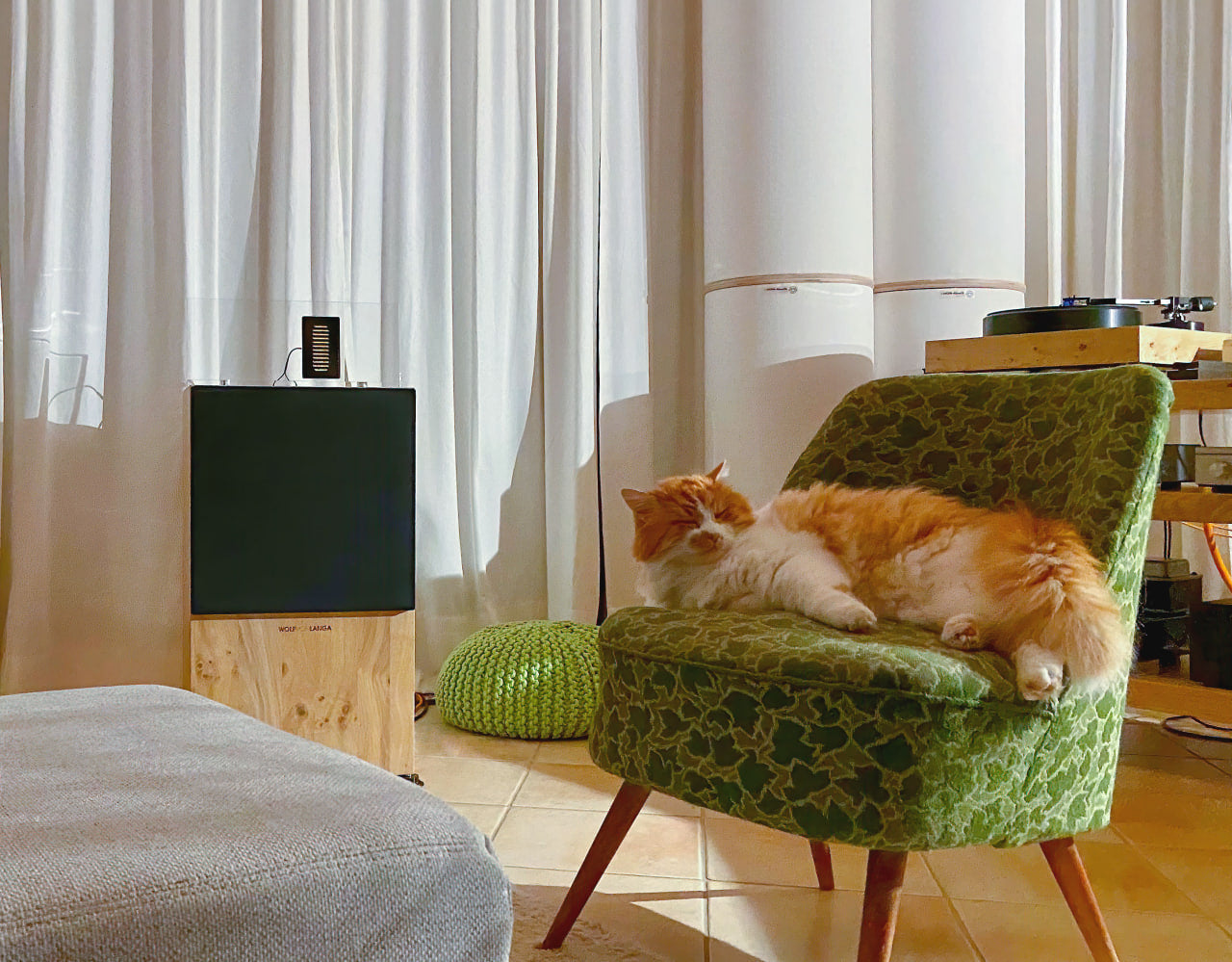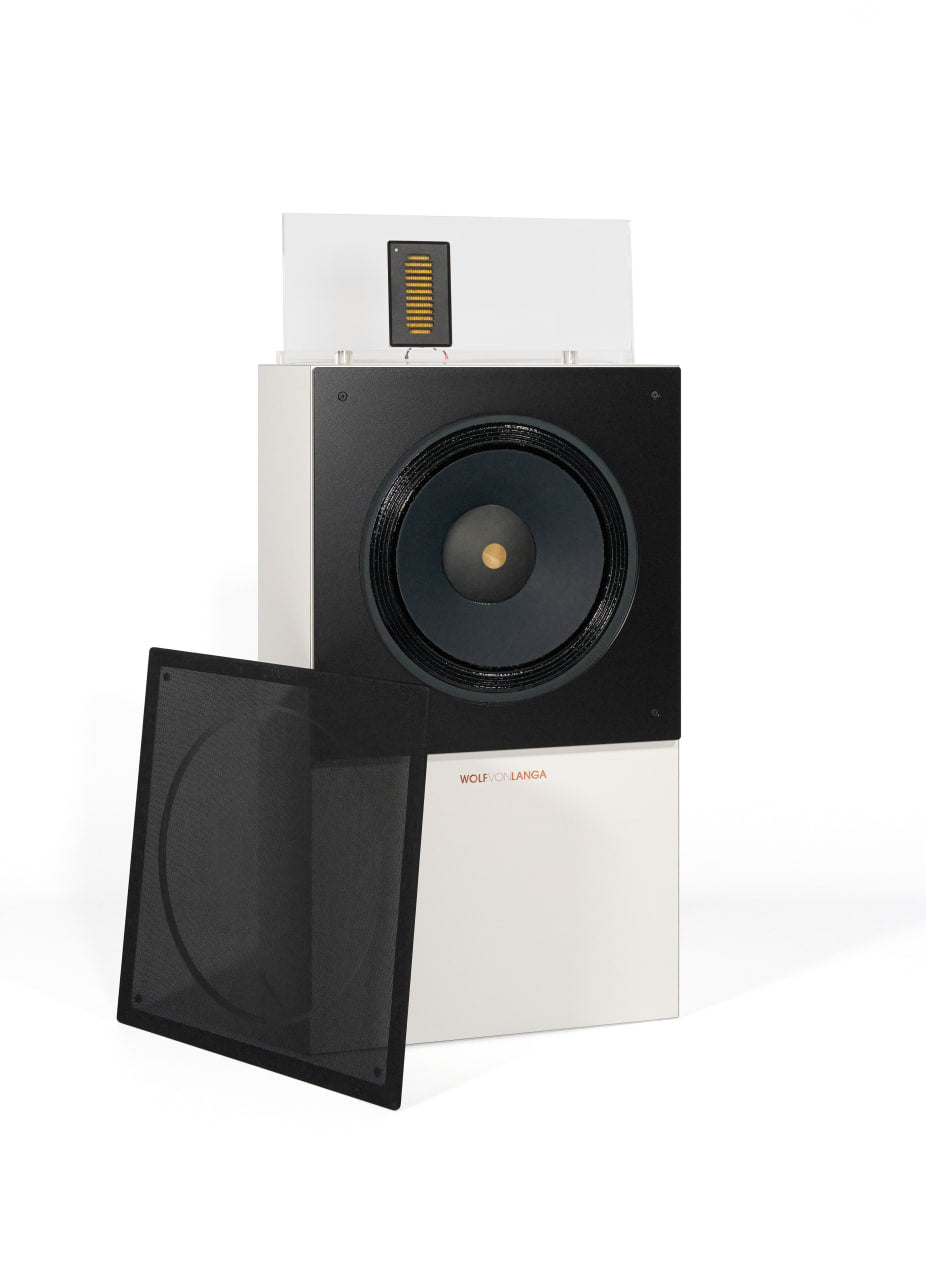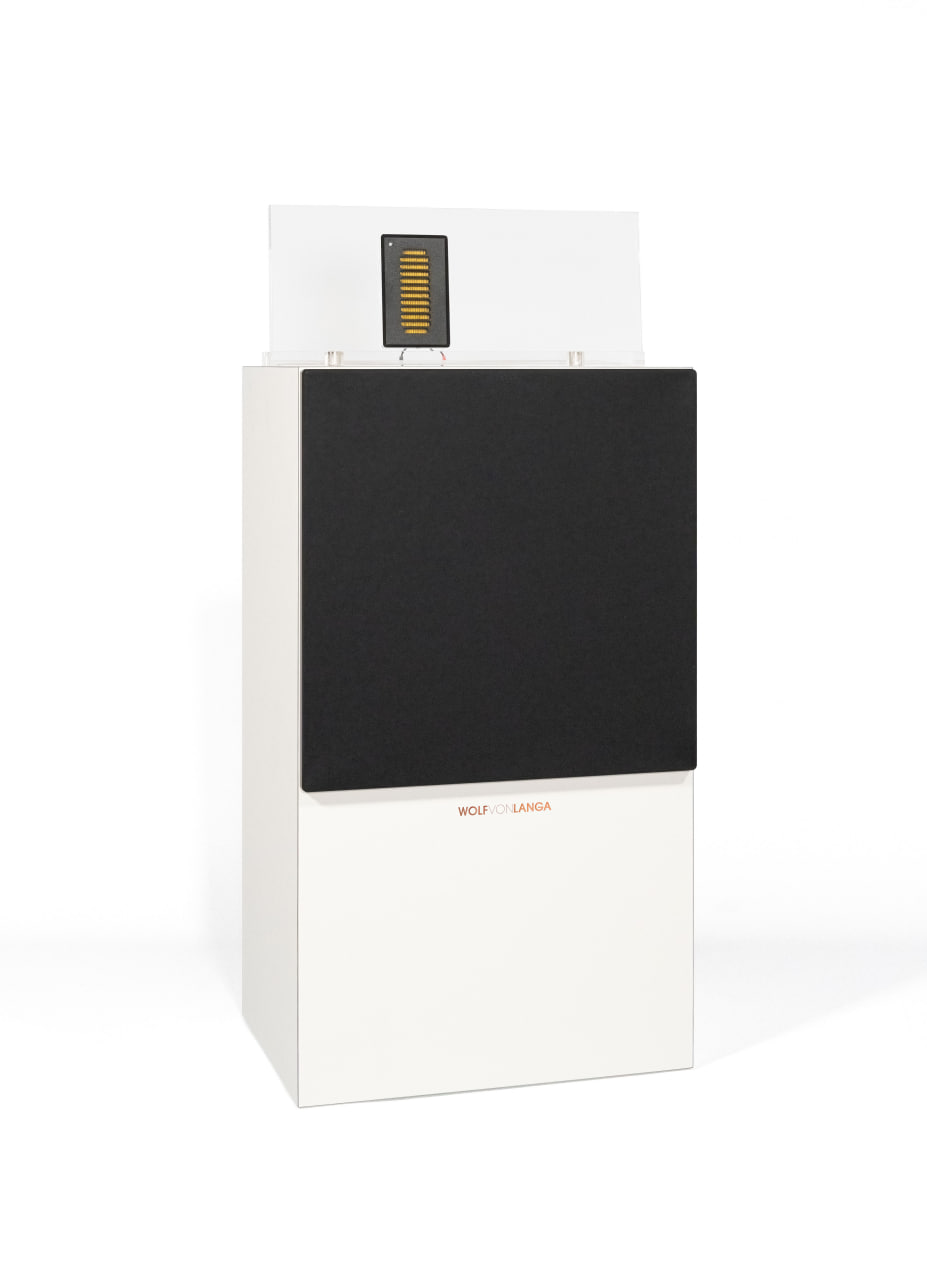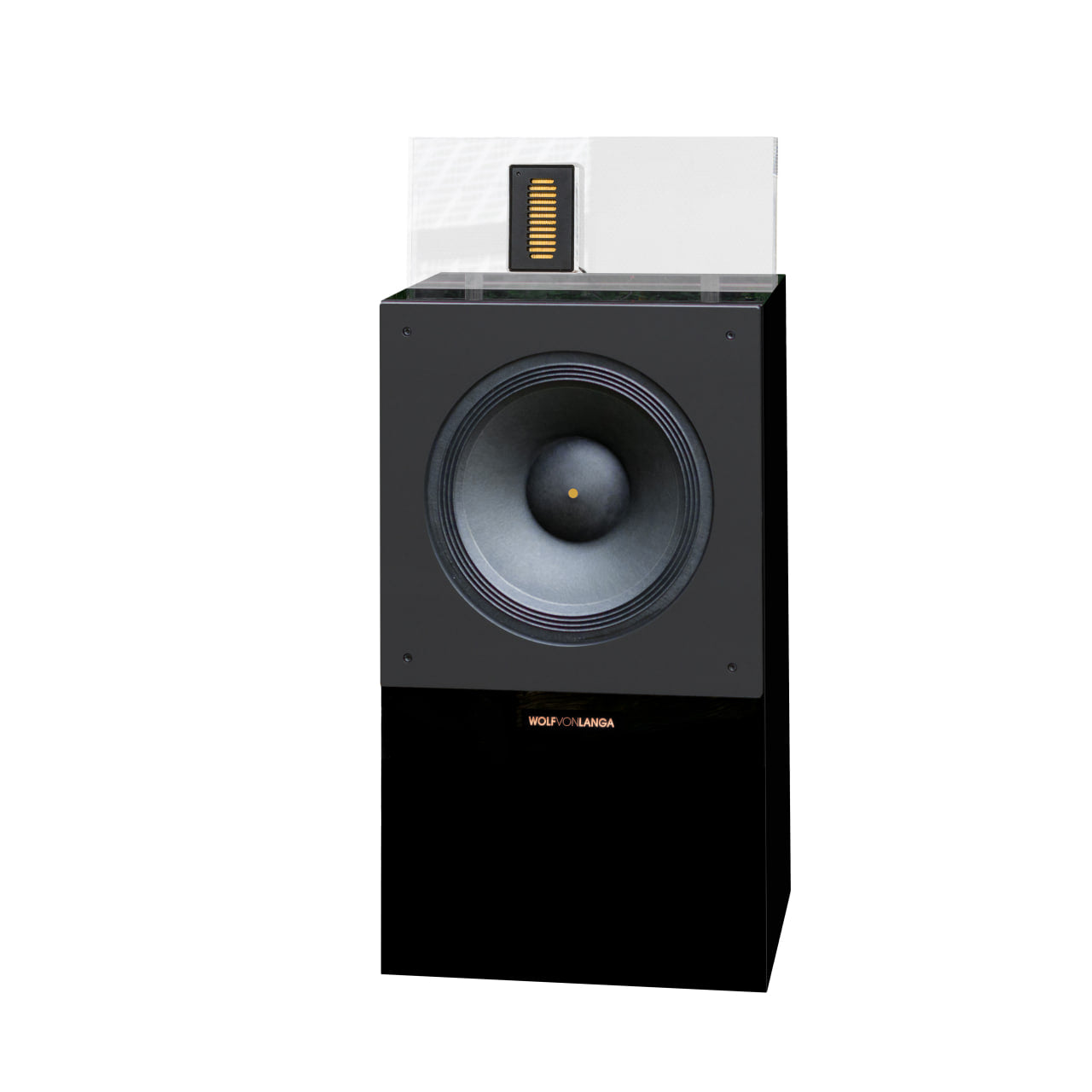 Wolf Von Langa 12639 SON
---
True greatness comes from within.
Just as a singer's voice has little to do with the size of his body, the physical size of the brand new SON has little to do with its sound. The acoustic furniture, which is only about 90 cm high and equipped with a field coil loudspeaker, is soundwise among the biggest.
As a result of the fine-tuned combination of a unique field coil speaker with an ultra-fast high frequency driver, music played through the SON fills the room with sound, while the technology takes a back seat. The perfect execution of the finest components, accomplished in the Wolf von Langa workplace, will delight; and in conjunction with their award worthy designs, they will fit nicely in any upscale residential ambience. The SON is a perfect speaker for the living room, the music room, the library, or any place in the home where people like to enjoy the sound of their own favorite music. Played loud as quiet, the SON is the right speaker for you.
Please contact us for color options or demo opportunities
Principle
Three ways in FC-HRP technology (Field Coil current control-led woofer with passive radiator according to the Helmholtz Resonator Principle) and Jet tweeter with excellent impulse behavior due to best mass-surface ratio
System
Modular Asymmetrical resonance decoupled tweeter. Adjustable by magnetic closure.
Material High-density fibreboard (acoustically inert) with double-sided PMMA coating and PMMA with high internal damping.
High frequency module
Tweeter Magnetostatic dipole surface radiator with tunable base width and adjustable time alignment.
Low/mid frequency module
Front Effective membrane area of 530 cm². Torsion stiff but extremely light paper
silk cone with underhung voice coil made of edge wound copper coated aluminum flat wire.
Current-controlled magnetic field.
Rear High-strength aluminum passive radiator matched to active driver. No
flow noise or artifacts. Network Separate high-frequency and low/mid frequency section, pure copper air inductors and high-speed low loss film capacitors.
Terminals
WBT NextGen PlasmaProtect pure copper terminals for bi-wiring or bi-amping. Two bridges are required for two-pole loudspeaker cables
Specifications
Dimensions (W x H x D)

Low/mid frequency module: 404 x 700 x 300 mm
High frequency module: 404 x 170 x 60 mm

Weight 42 kg
Frequency response - 25 Hz - 25,000 Hz ± 3 dB (high efficiency, therefore already excellent to operate with low amplifier power).
Power rating - 150 Watts limiting continous power. 1500 Watt peak power handling (10 ms)
Impedance 8 Ohms
Efficiency 94 dB / 1 W / 1m