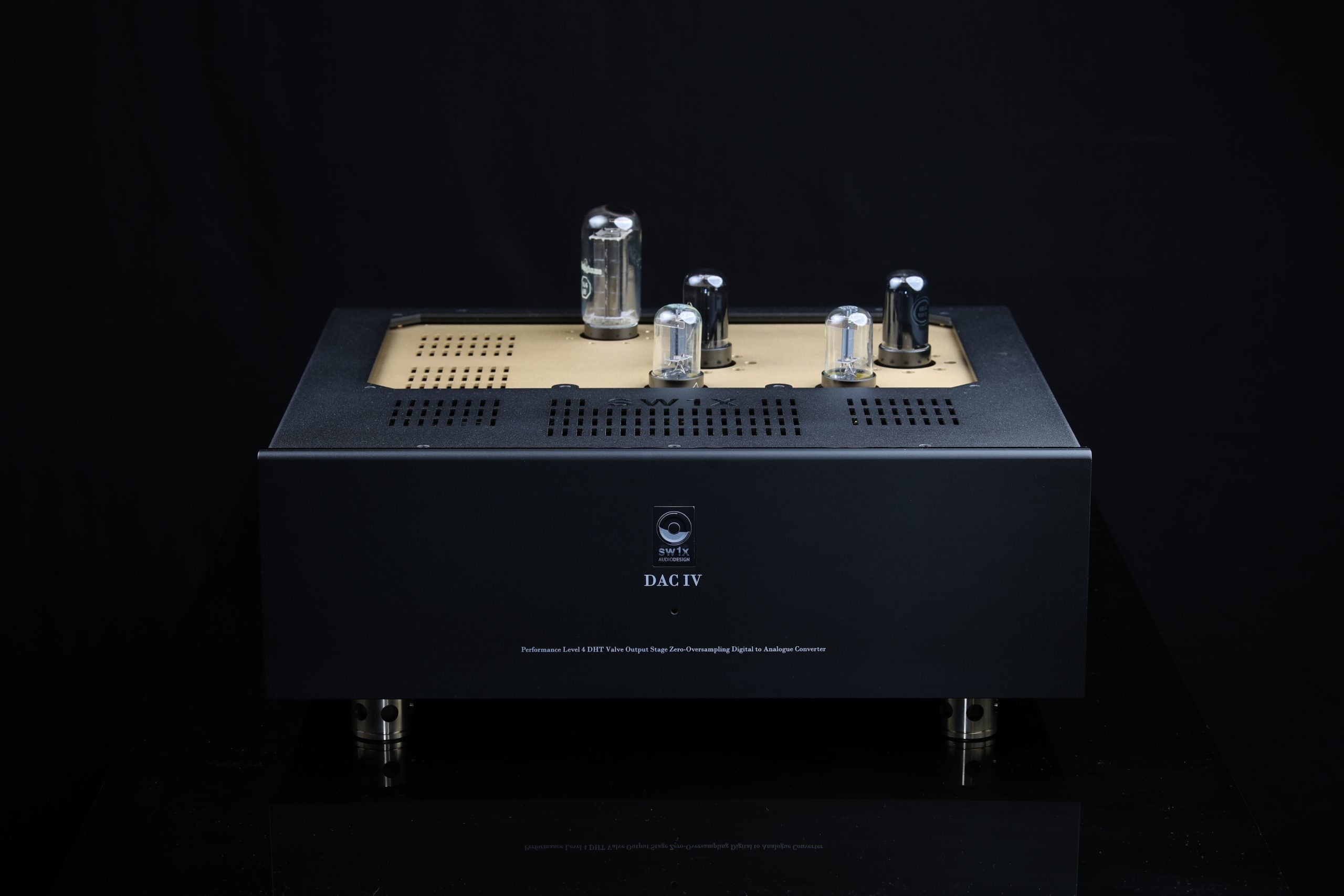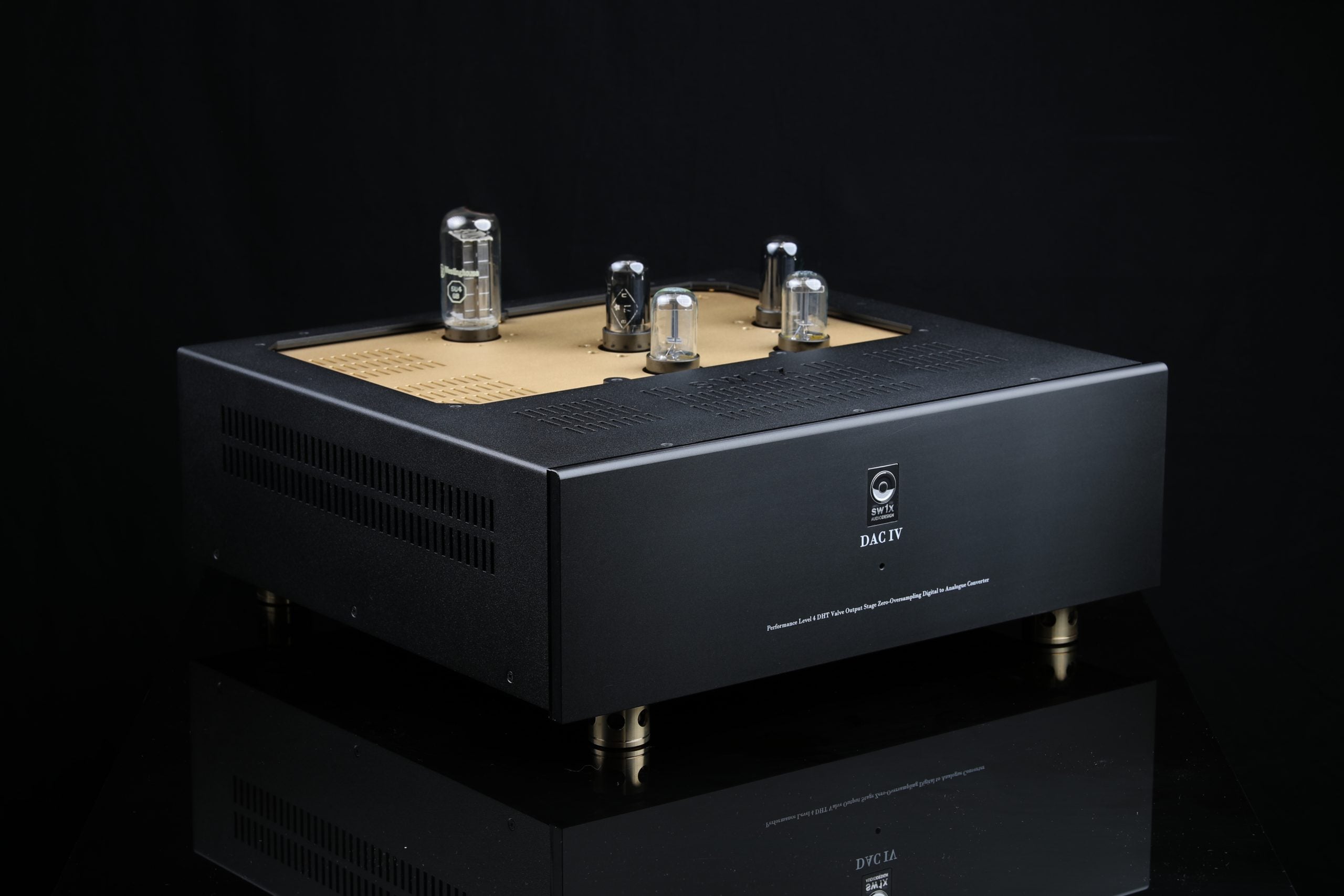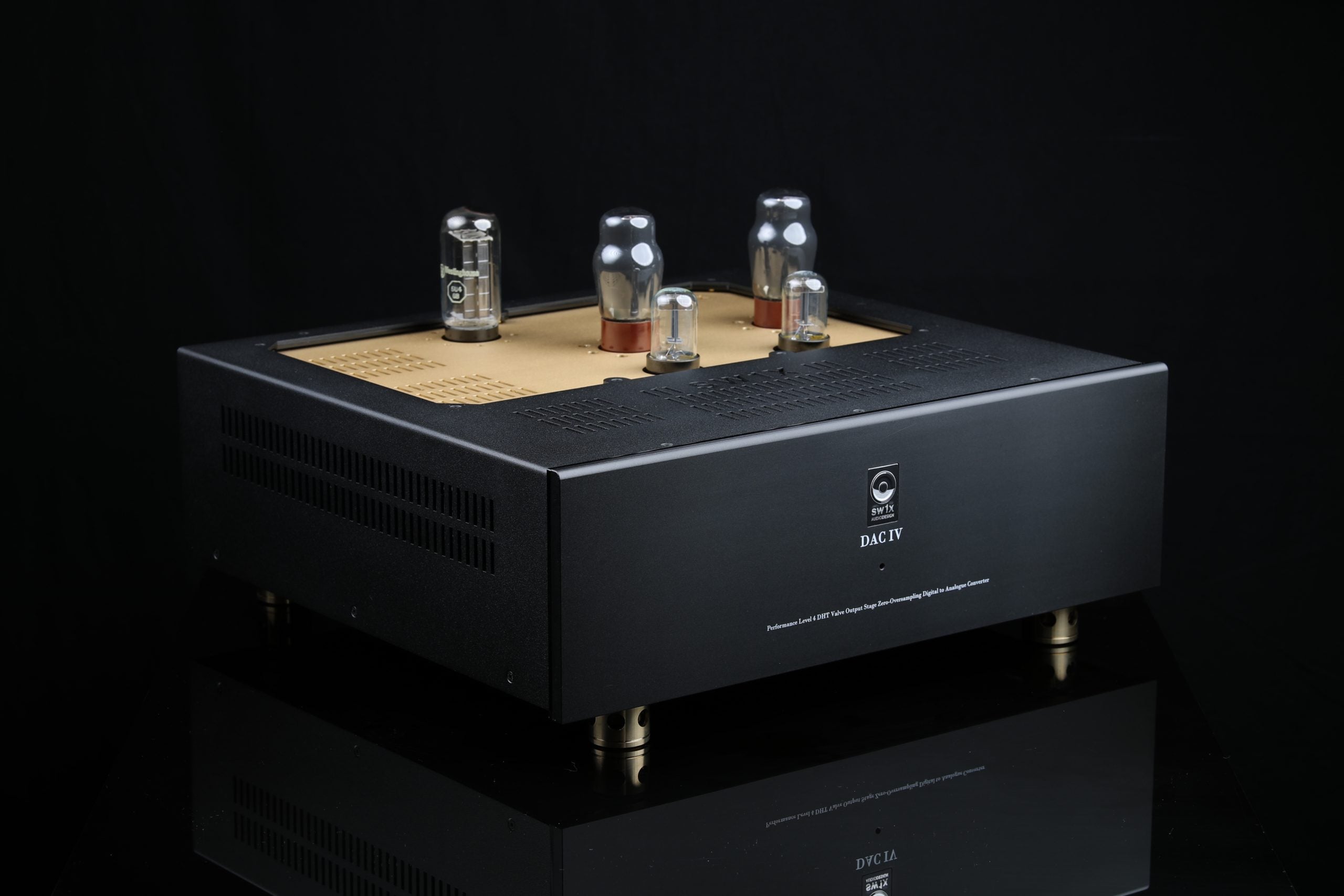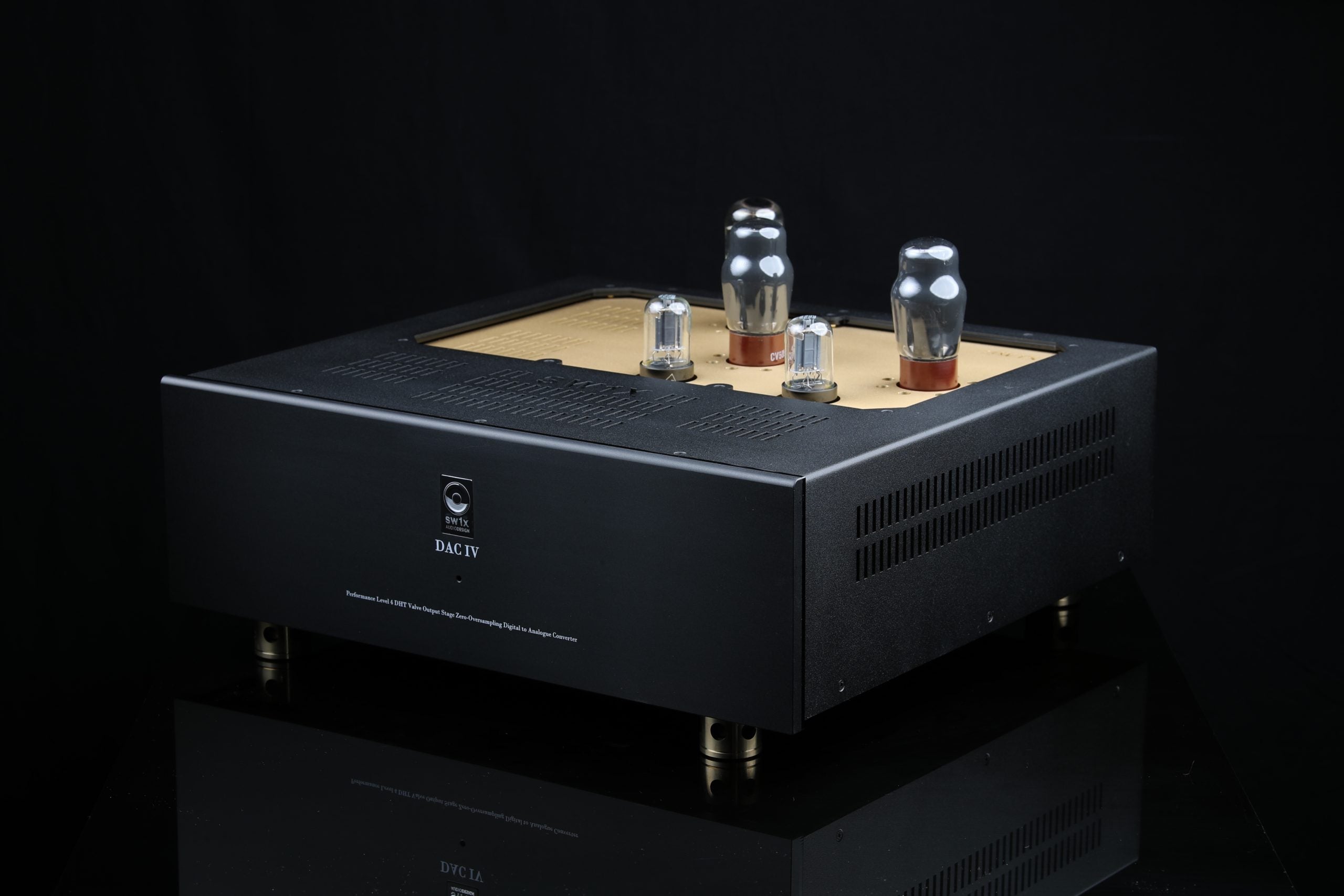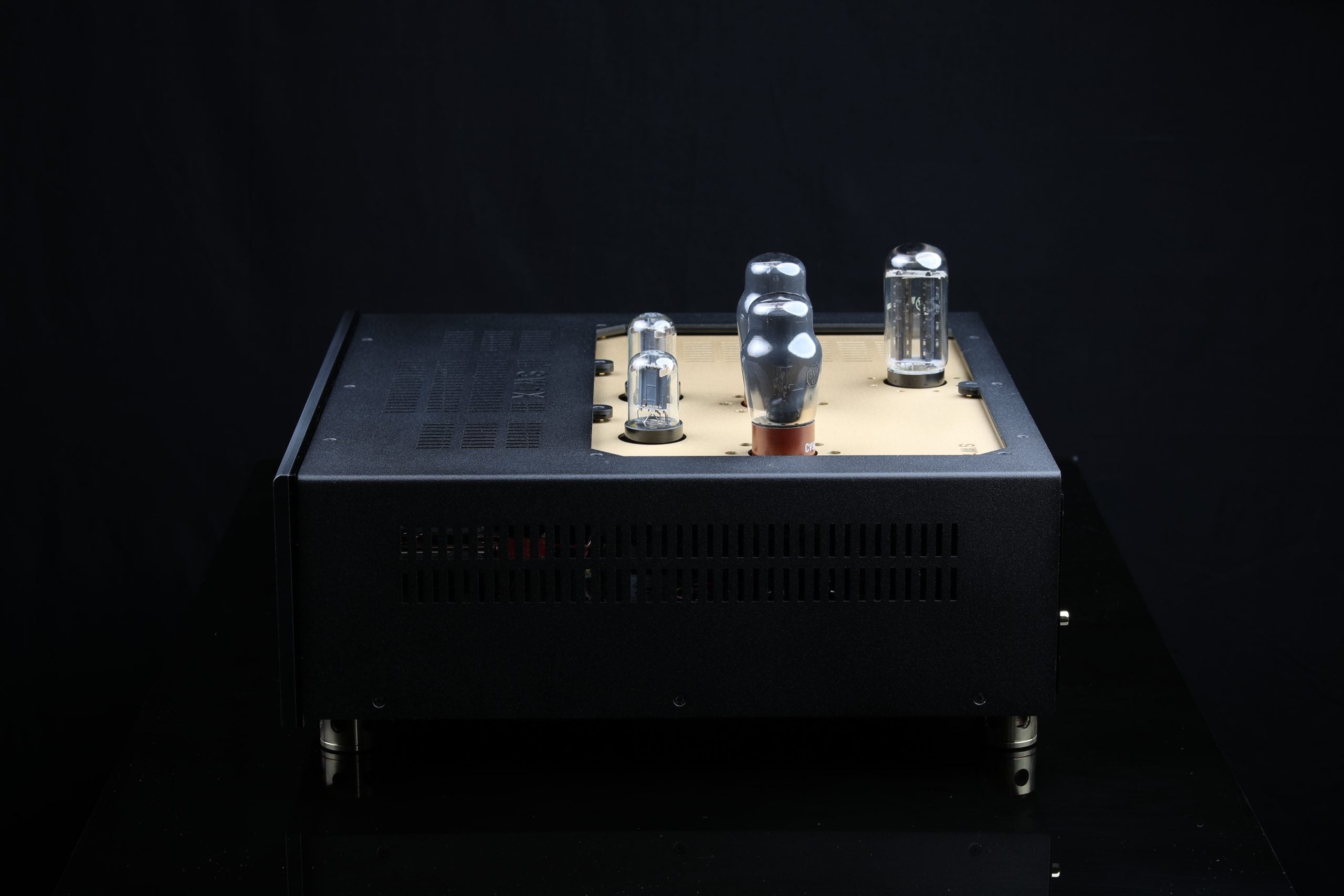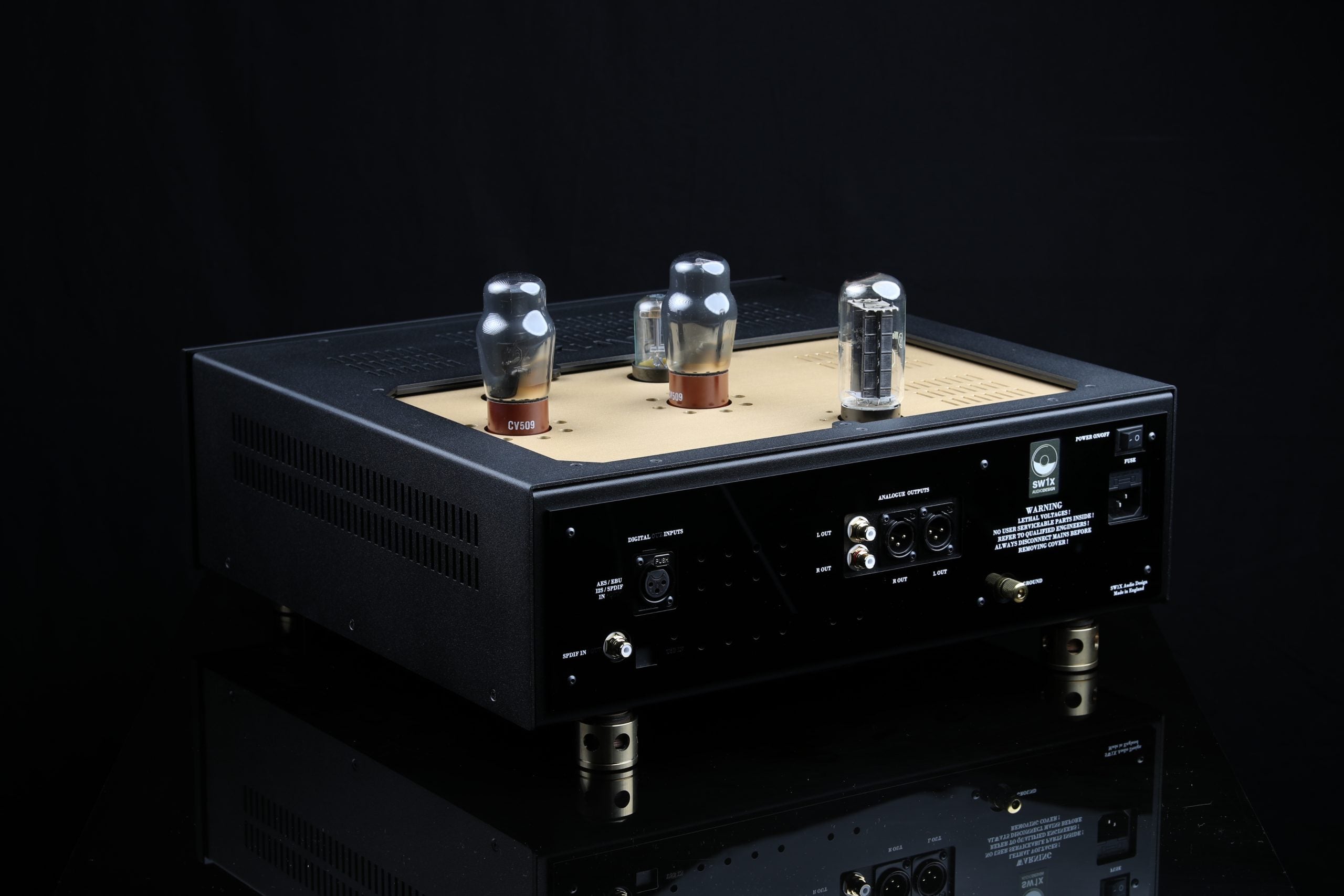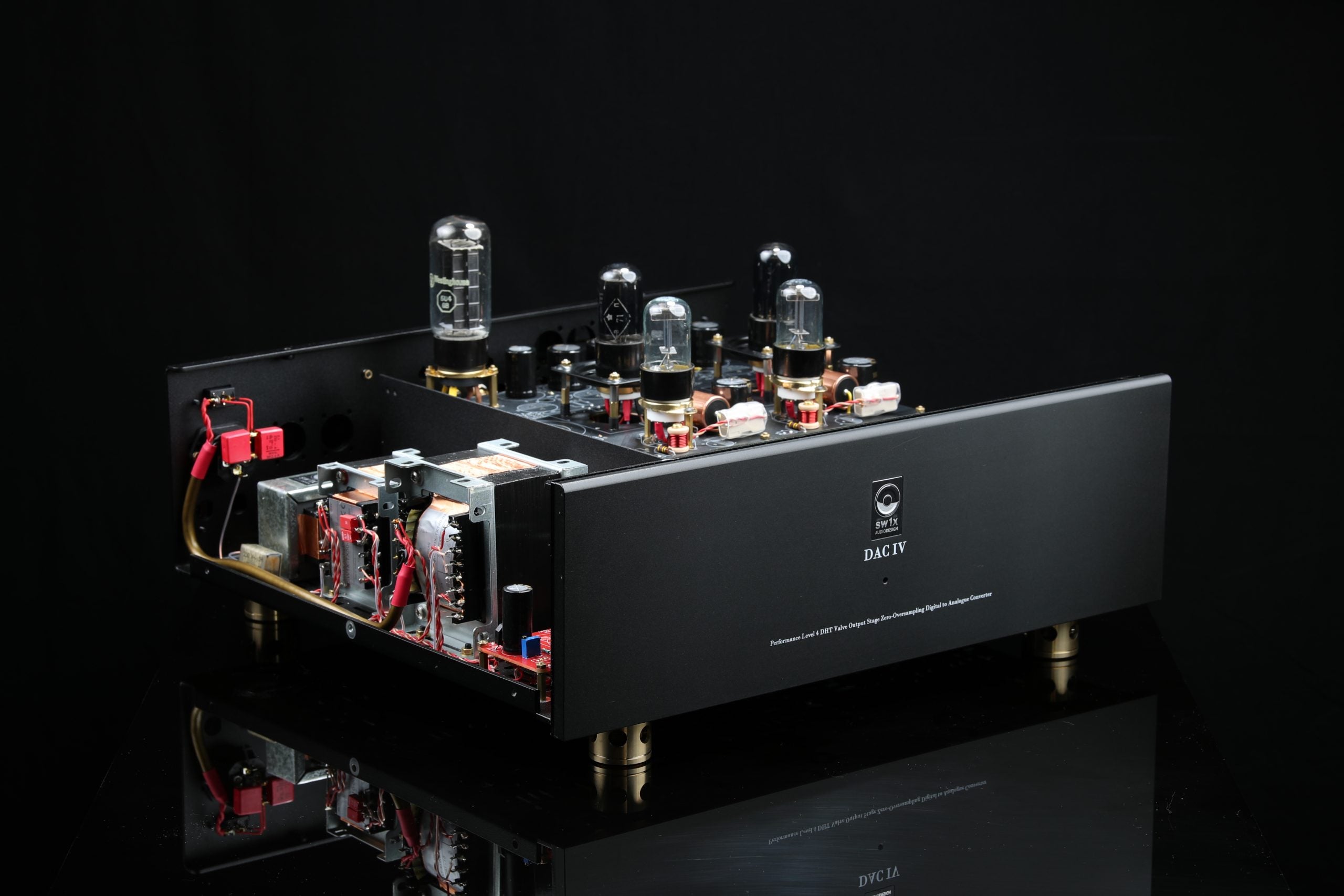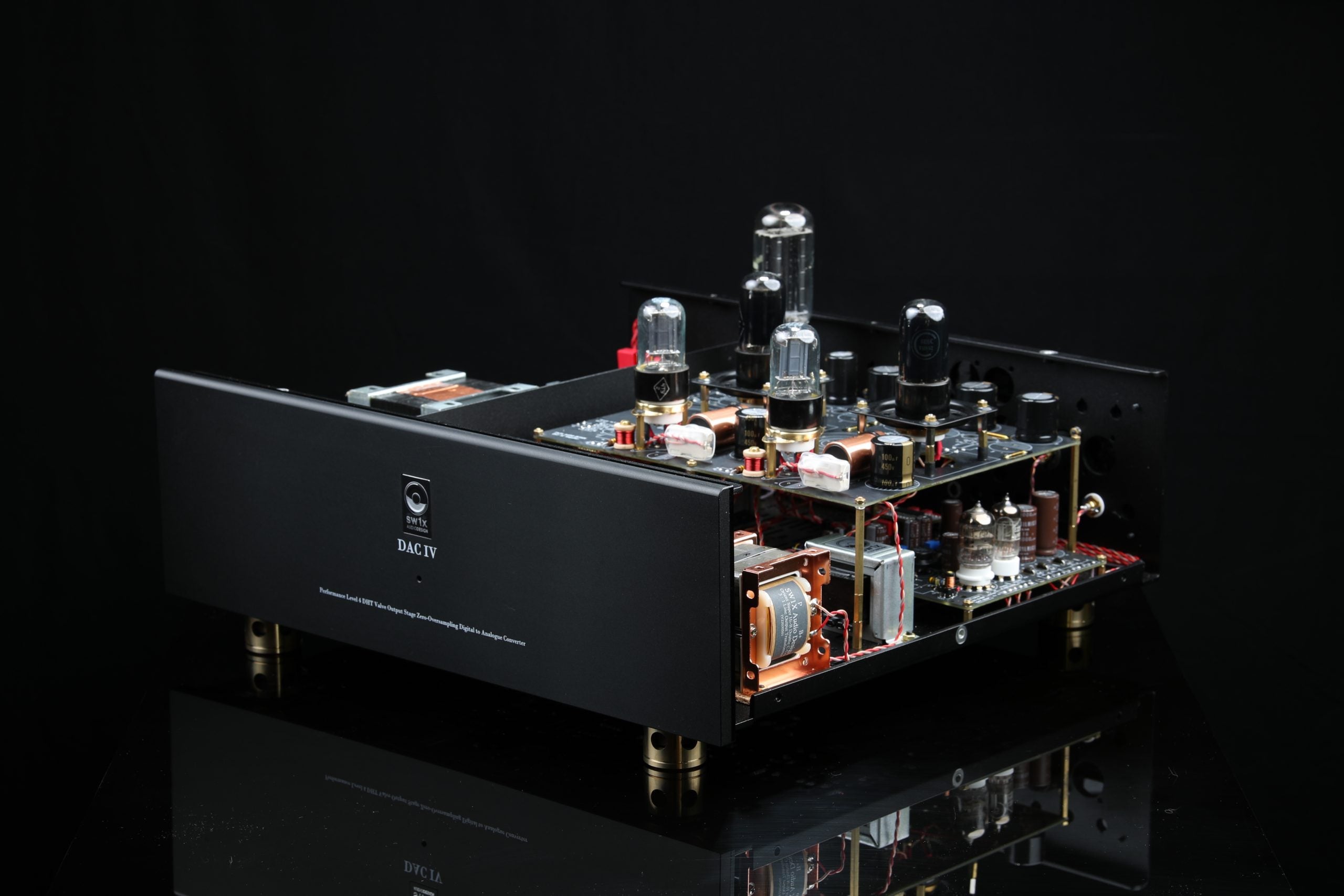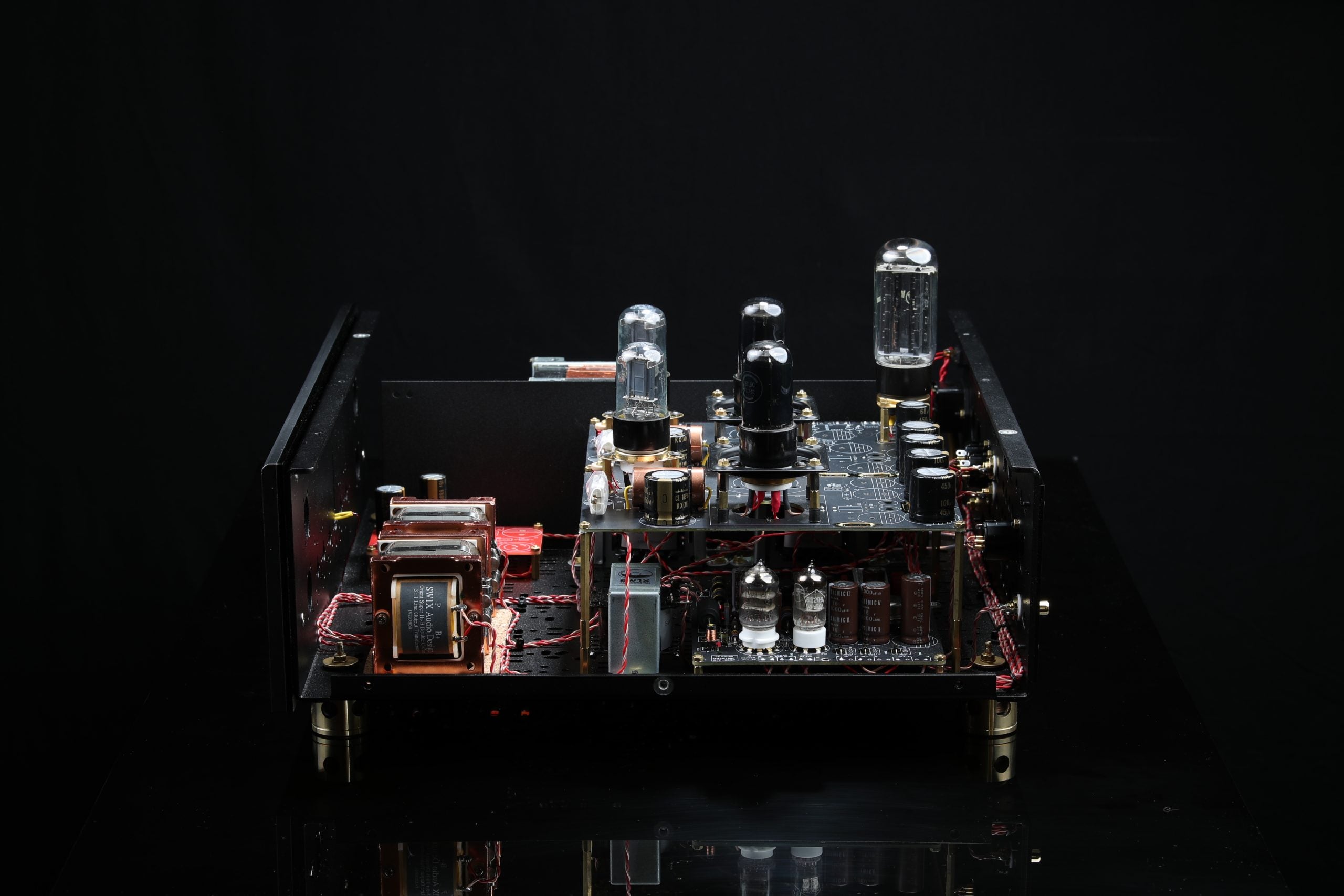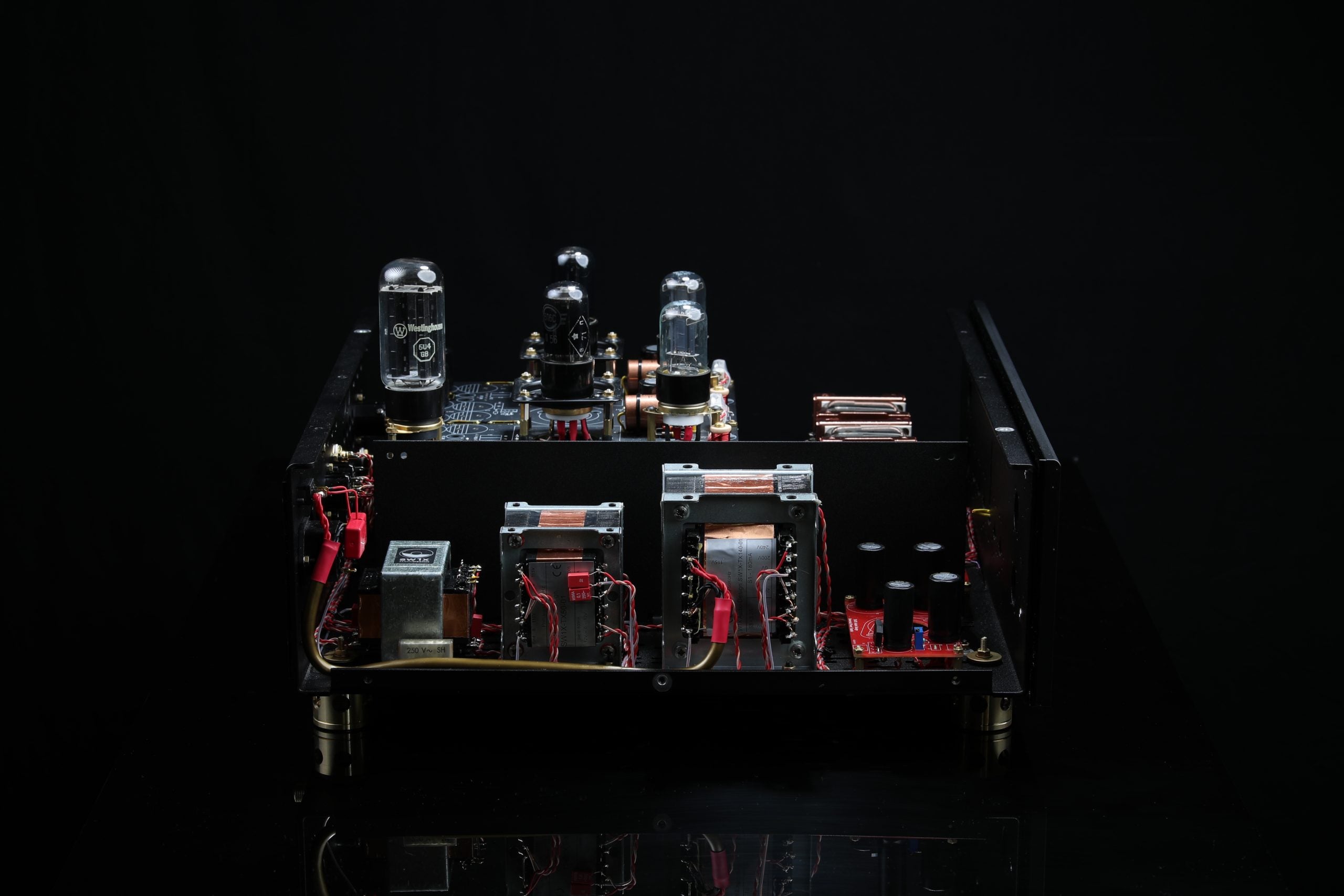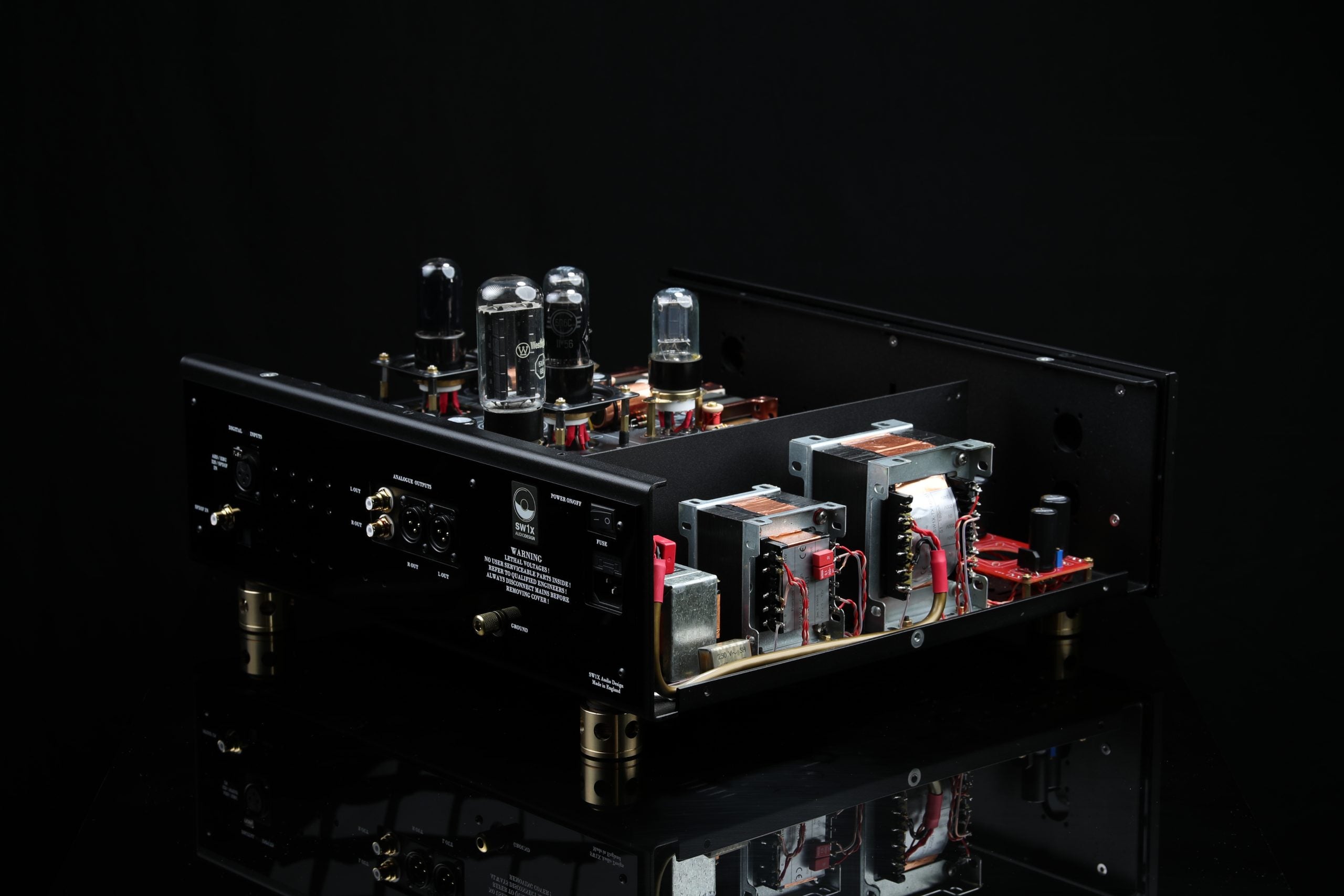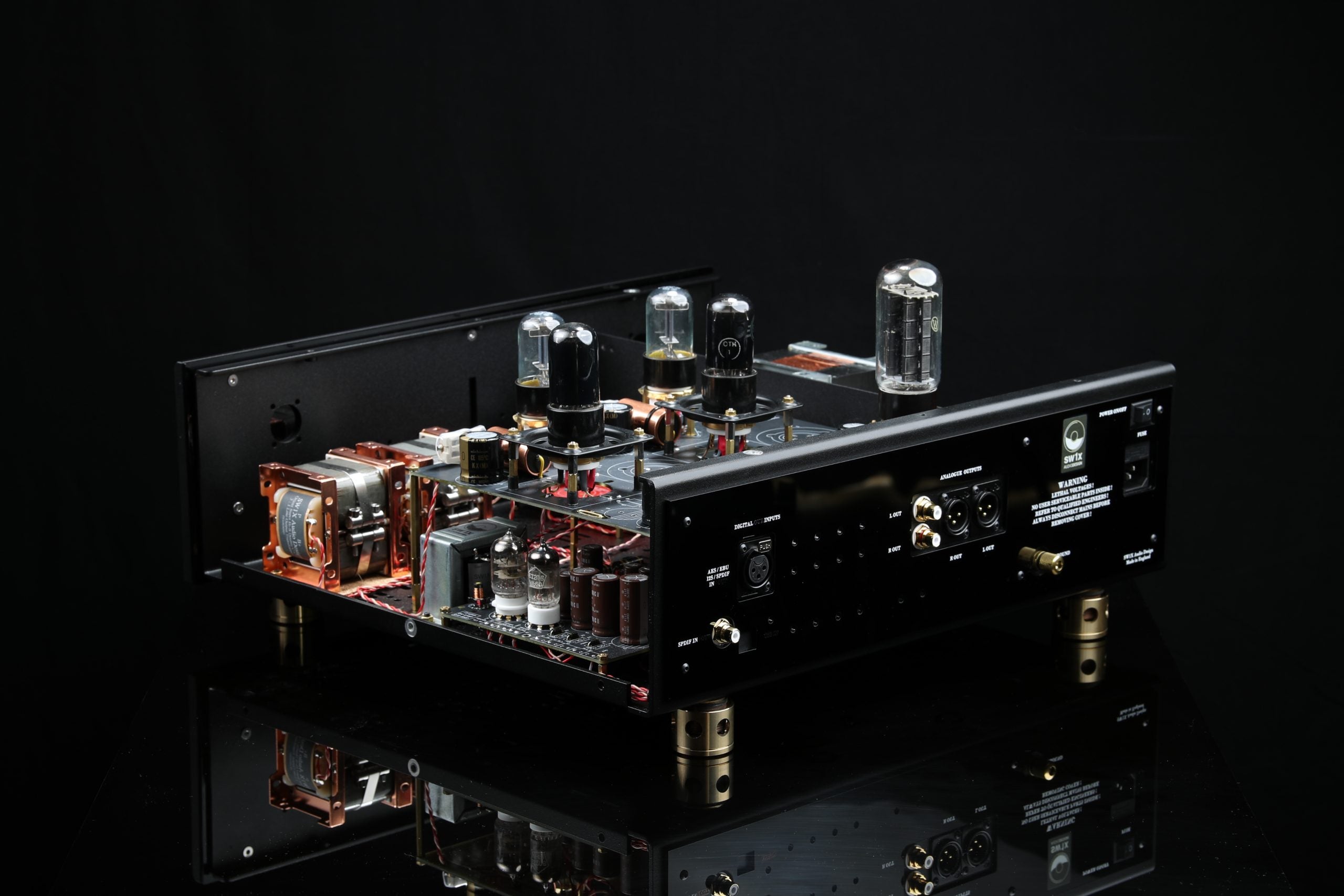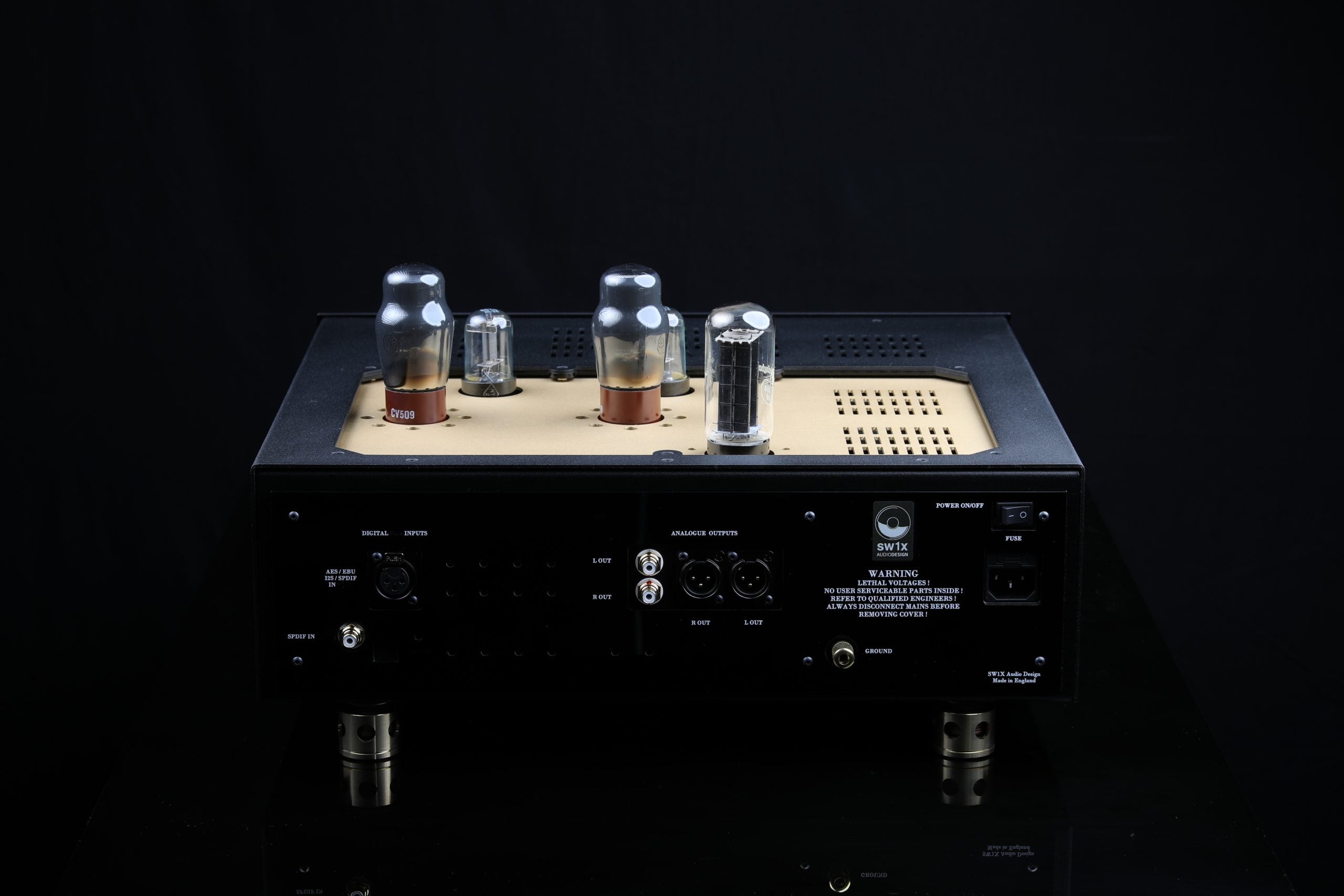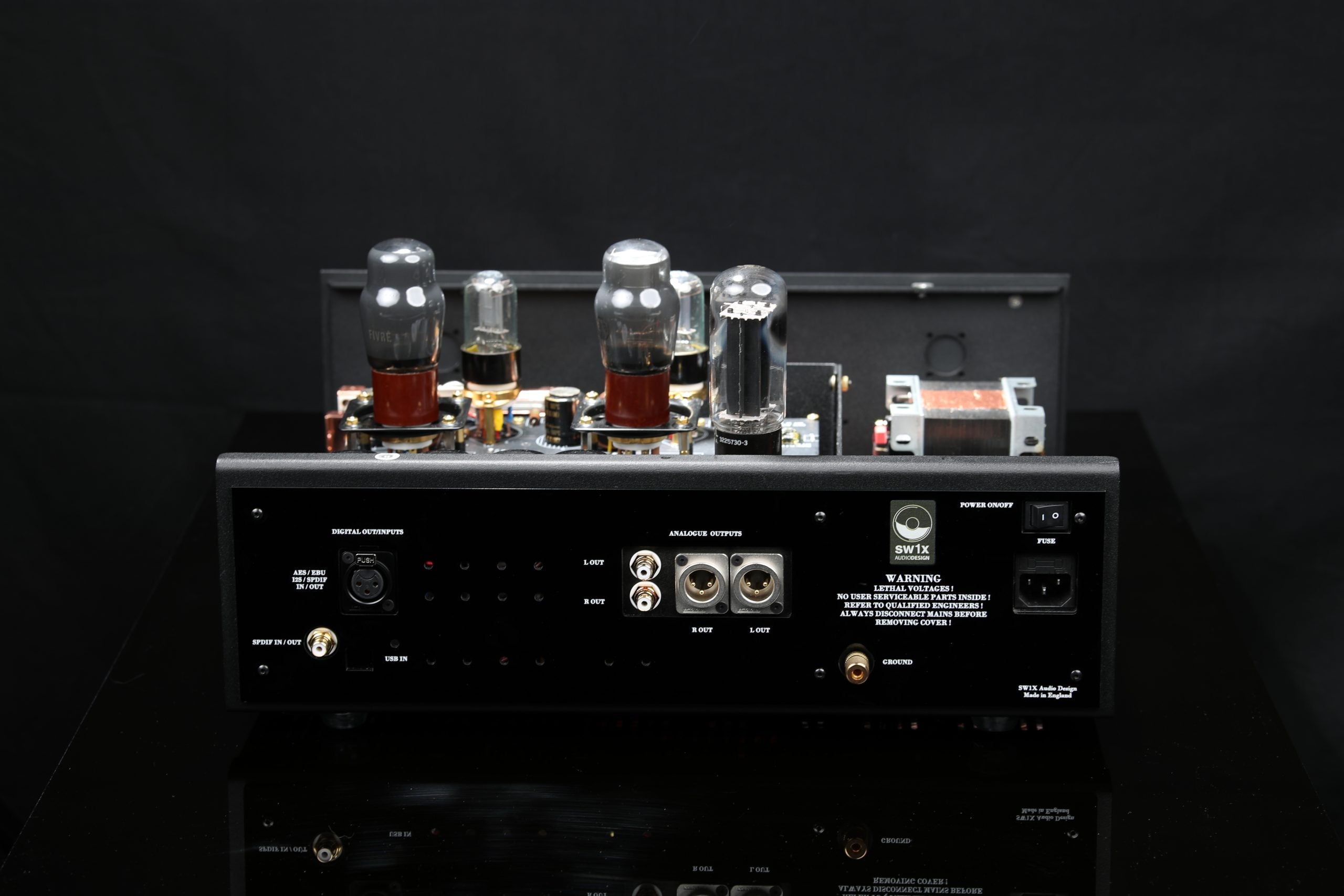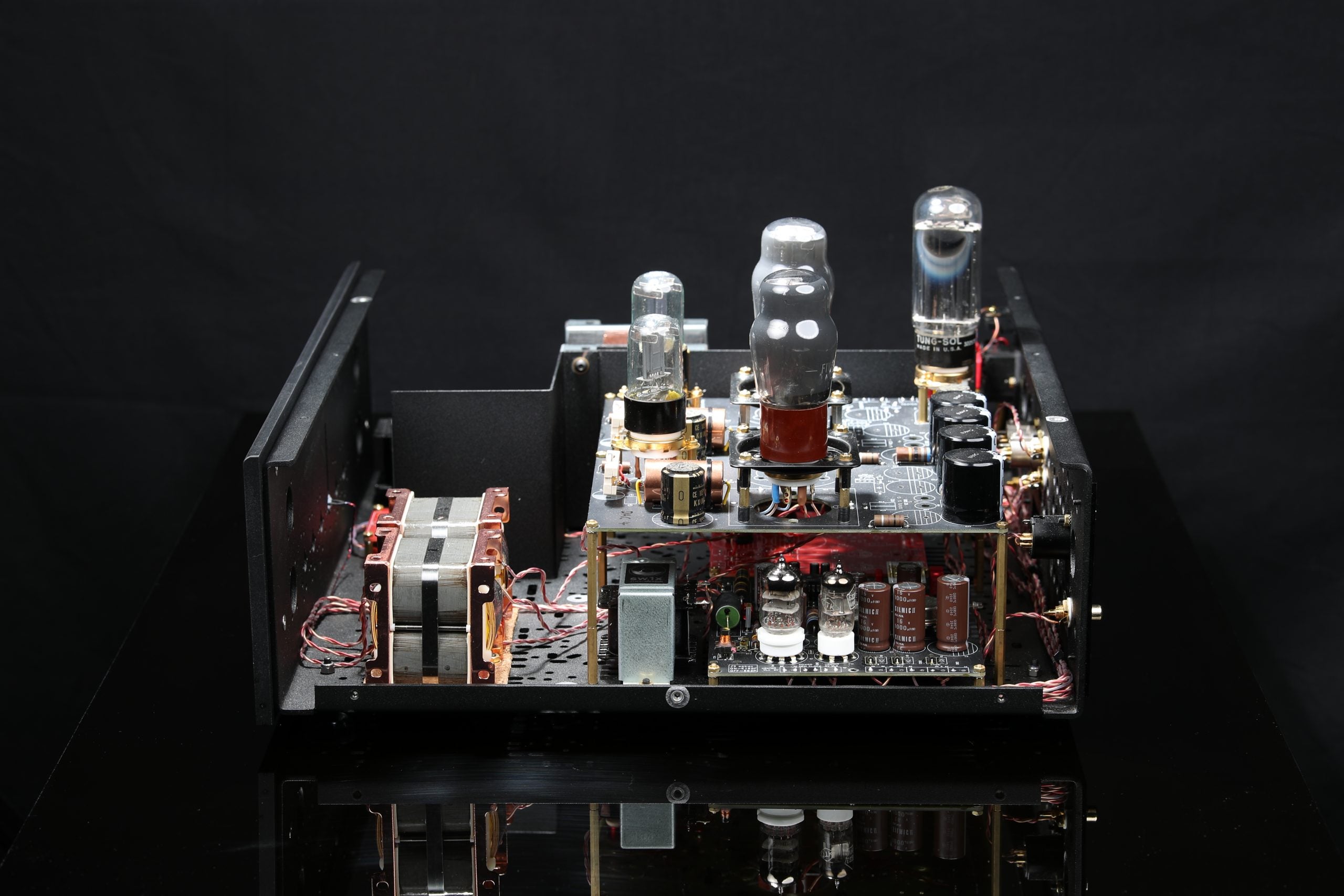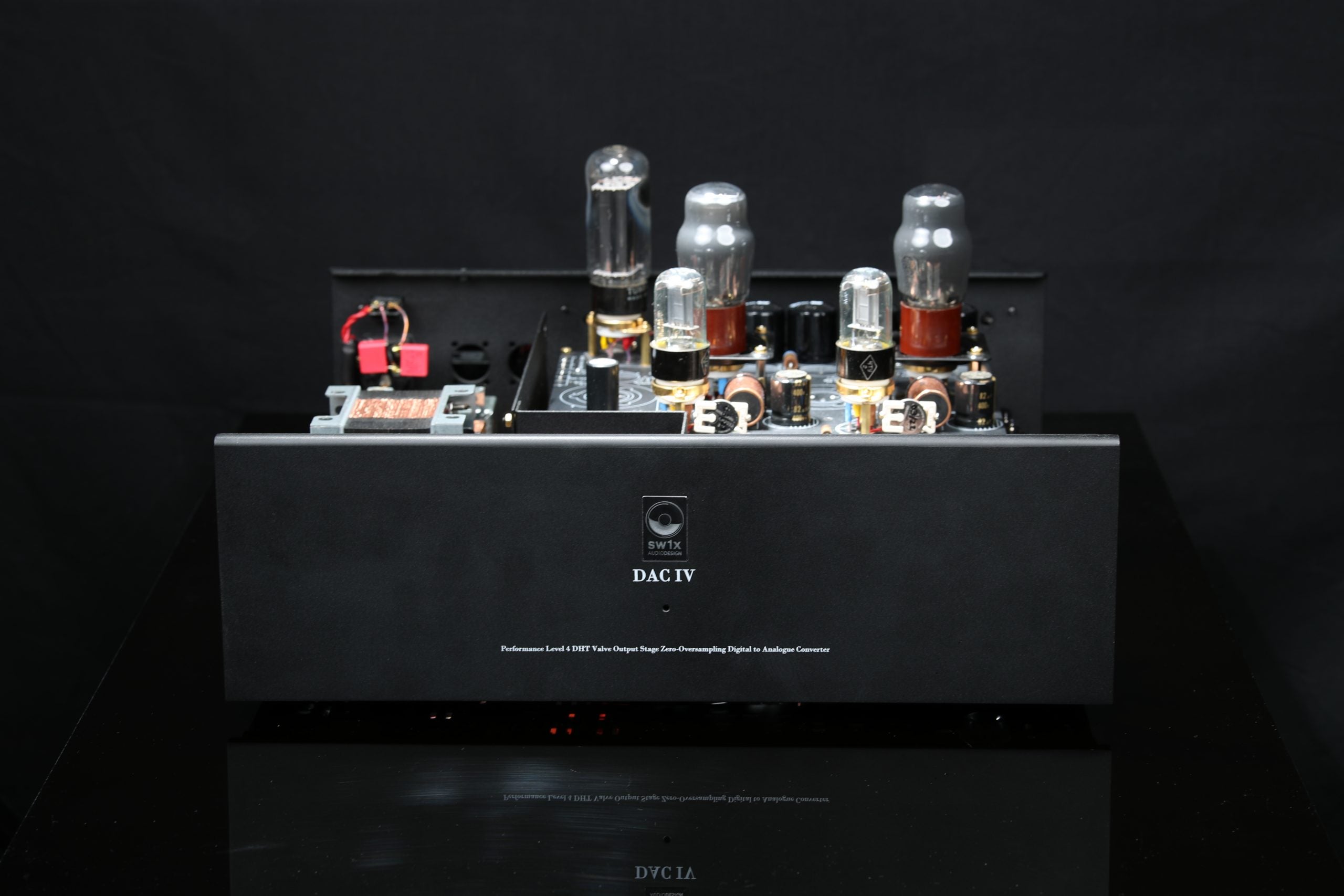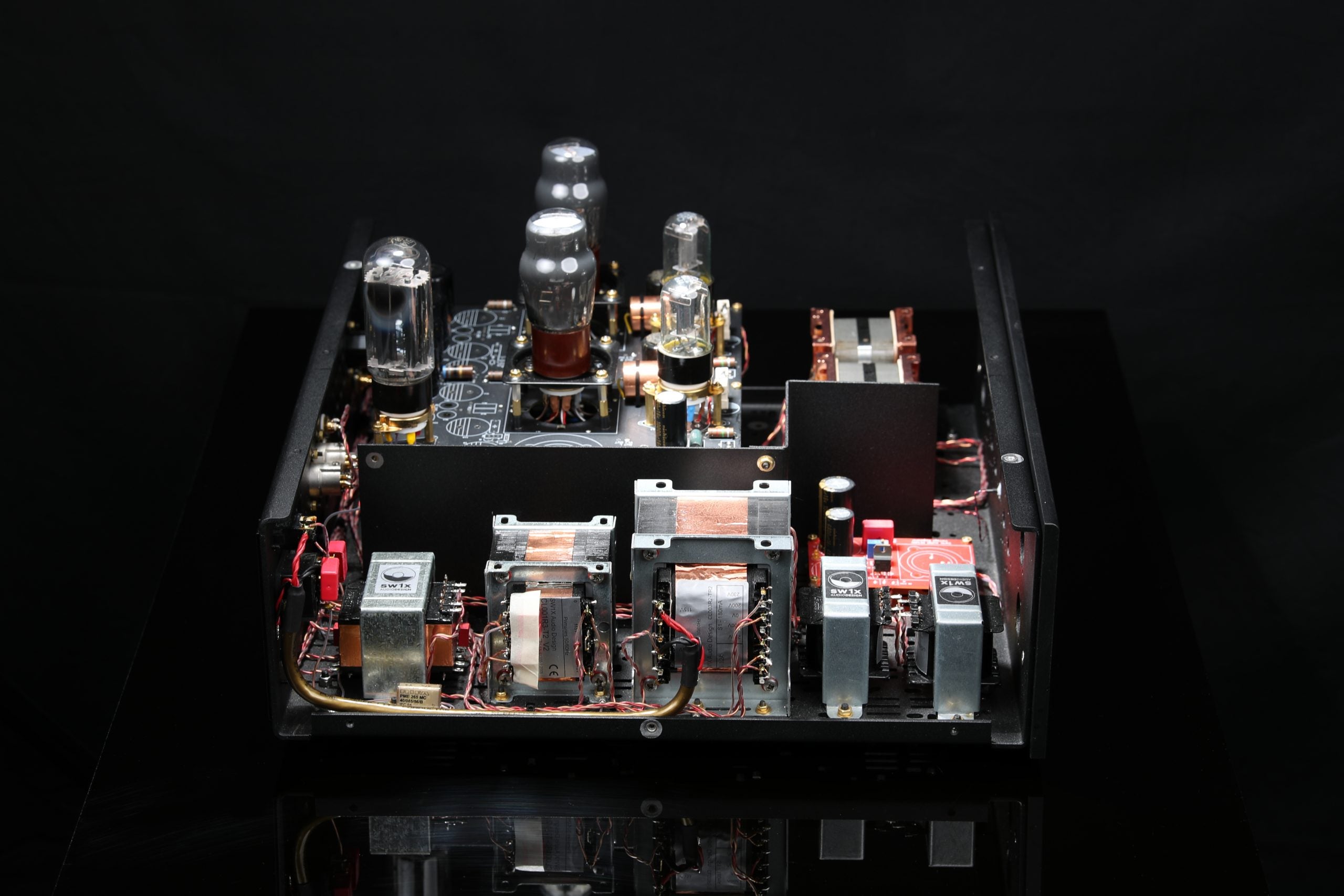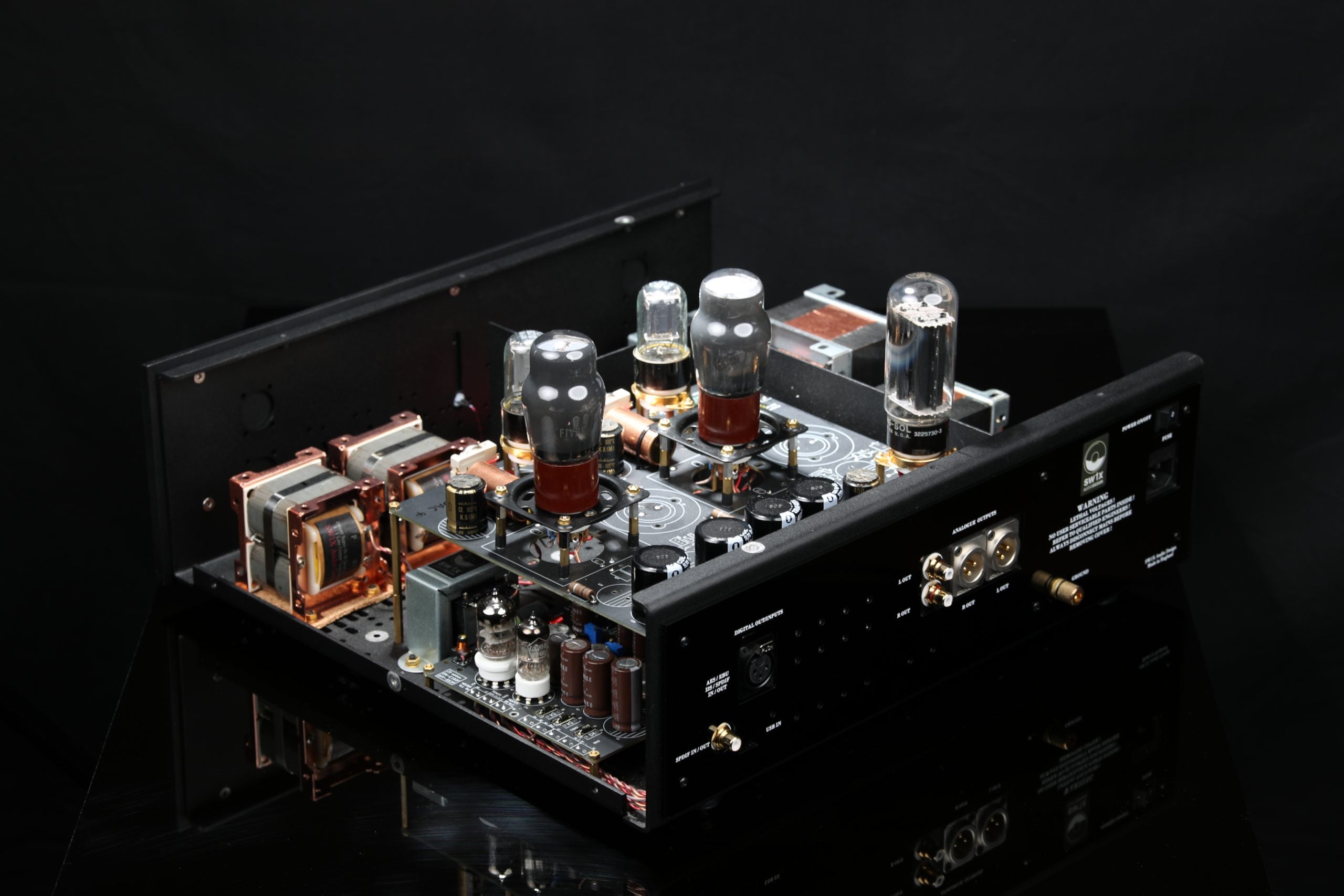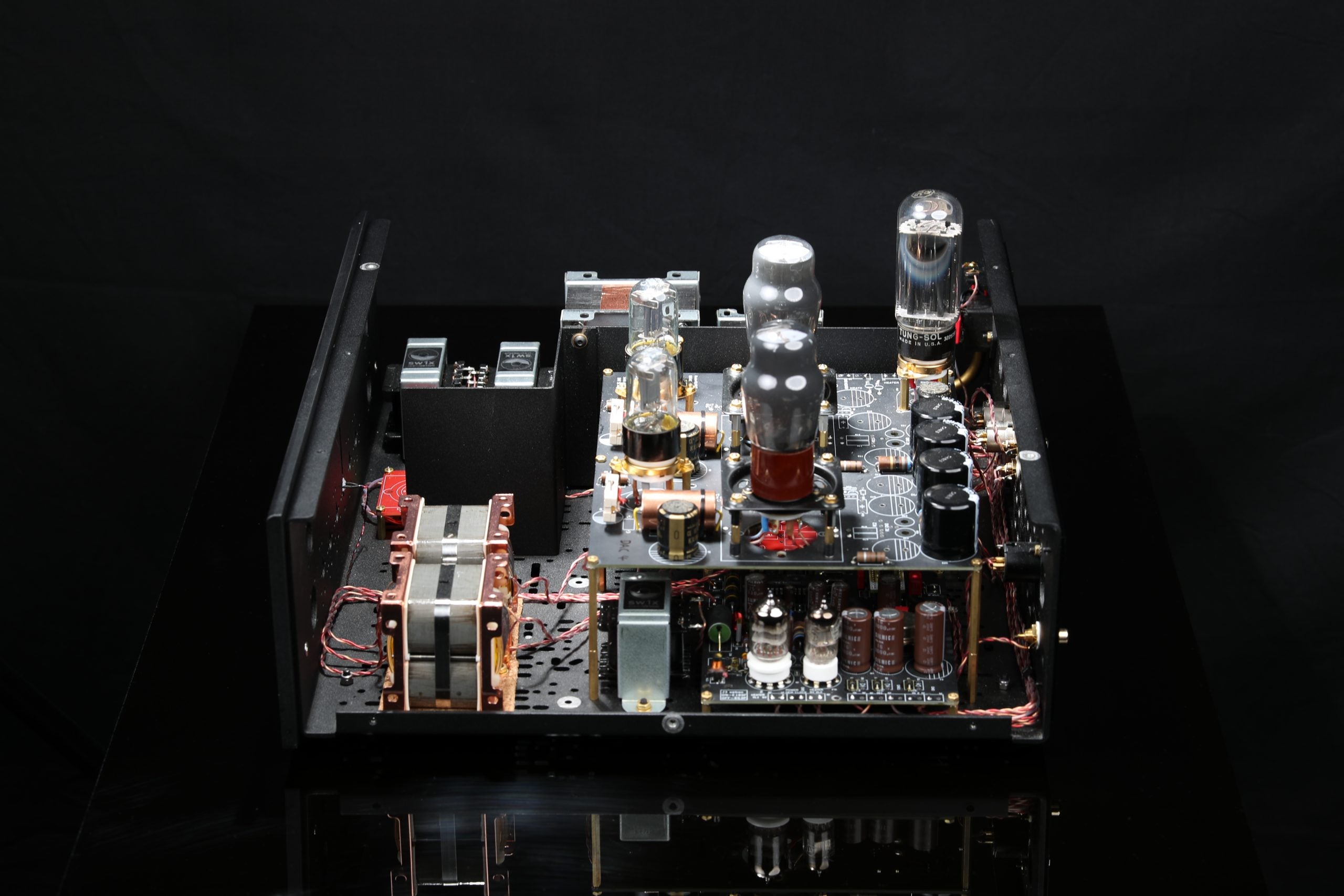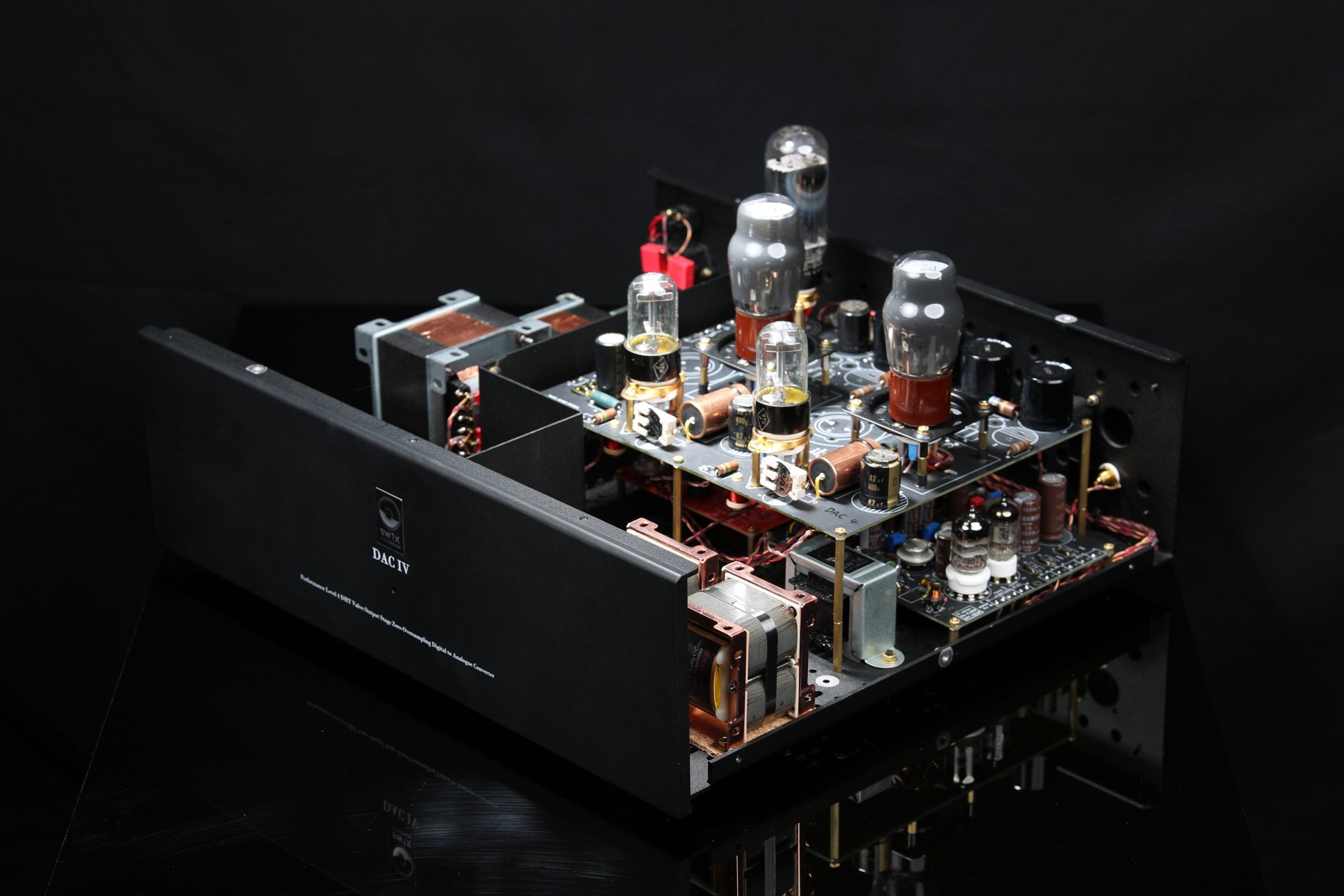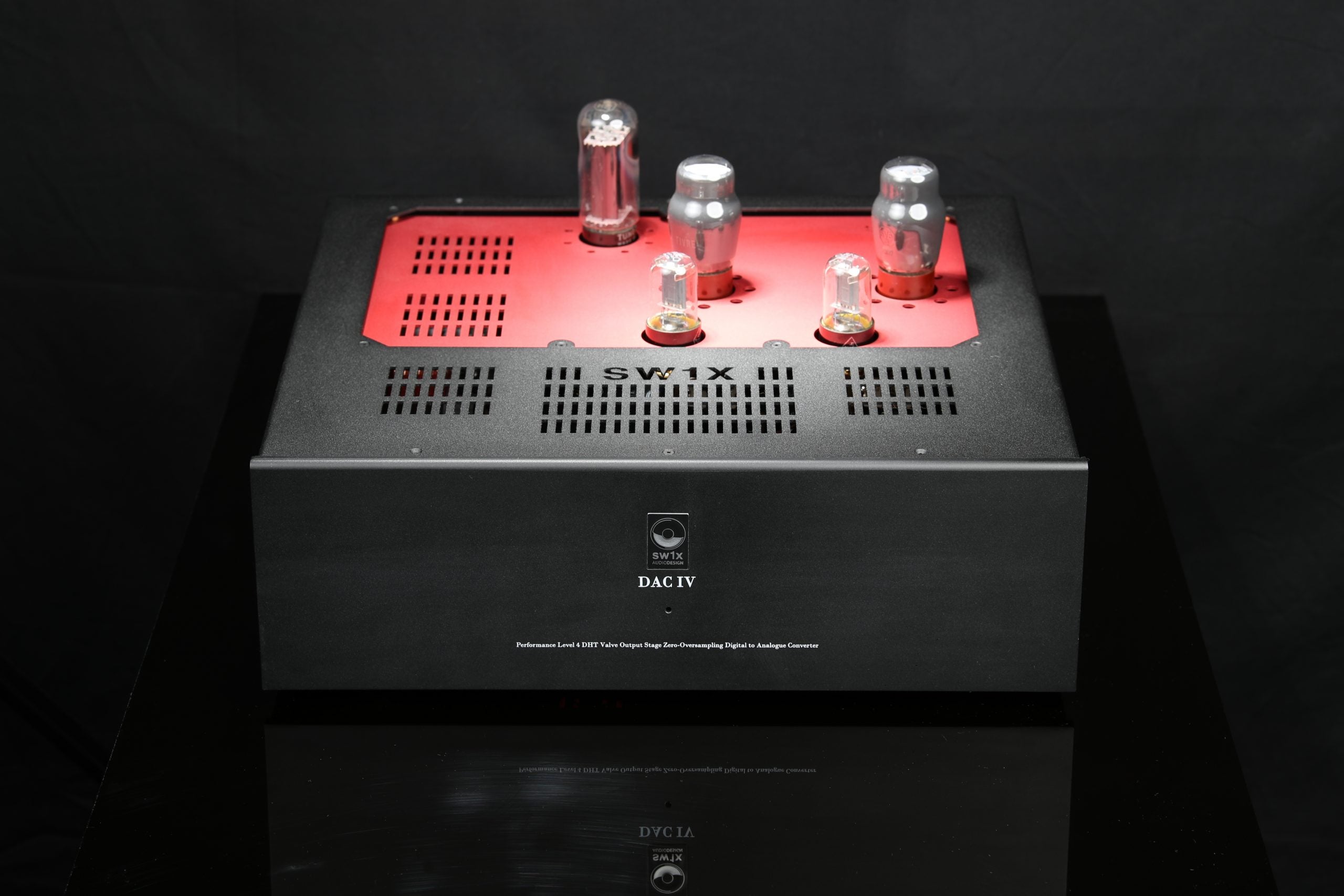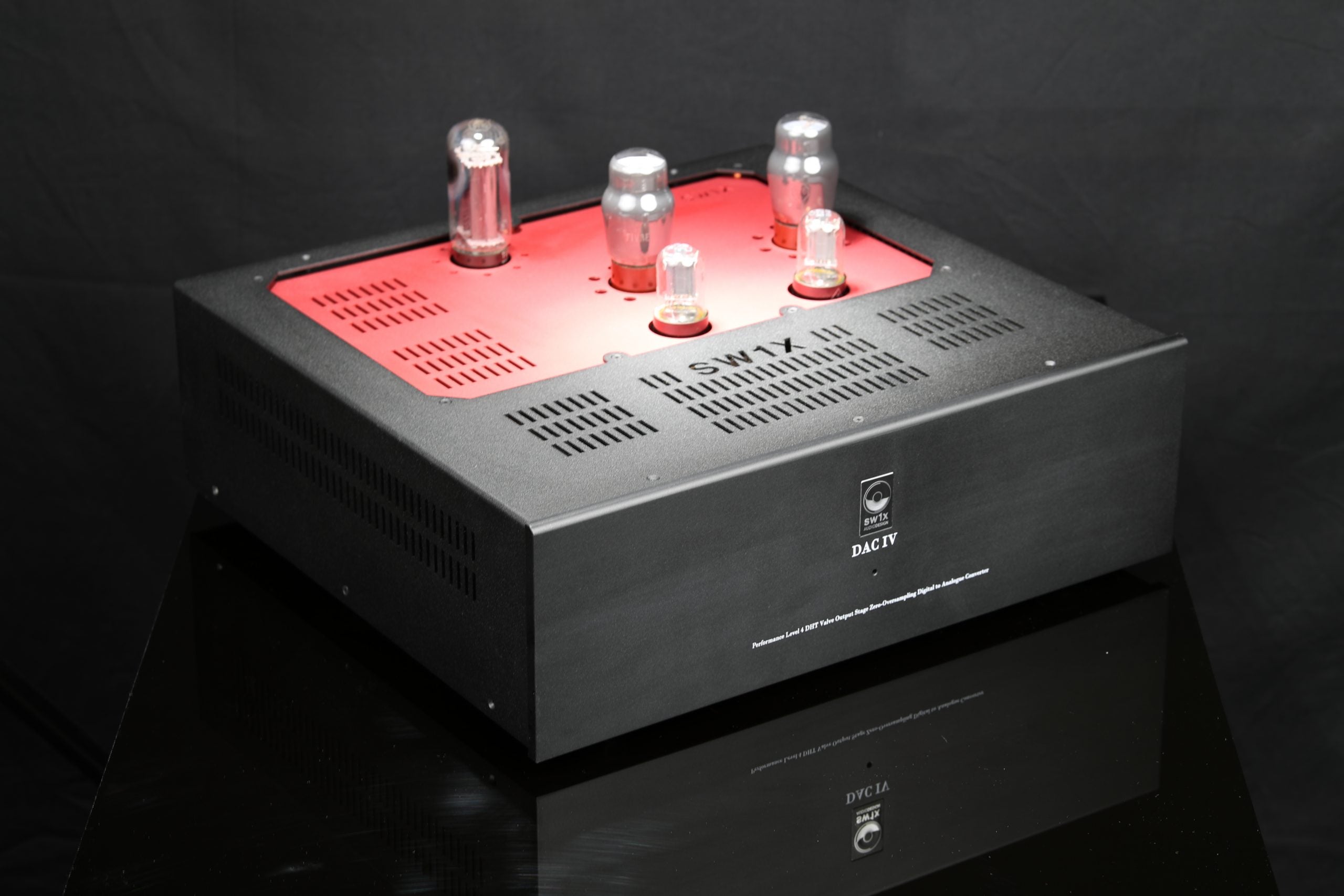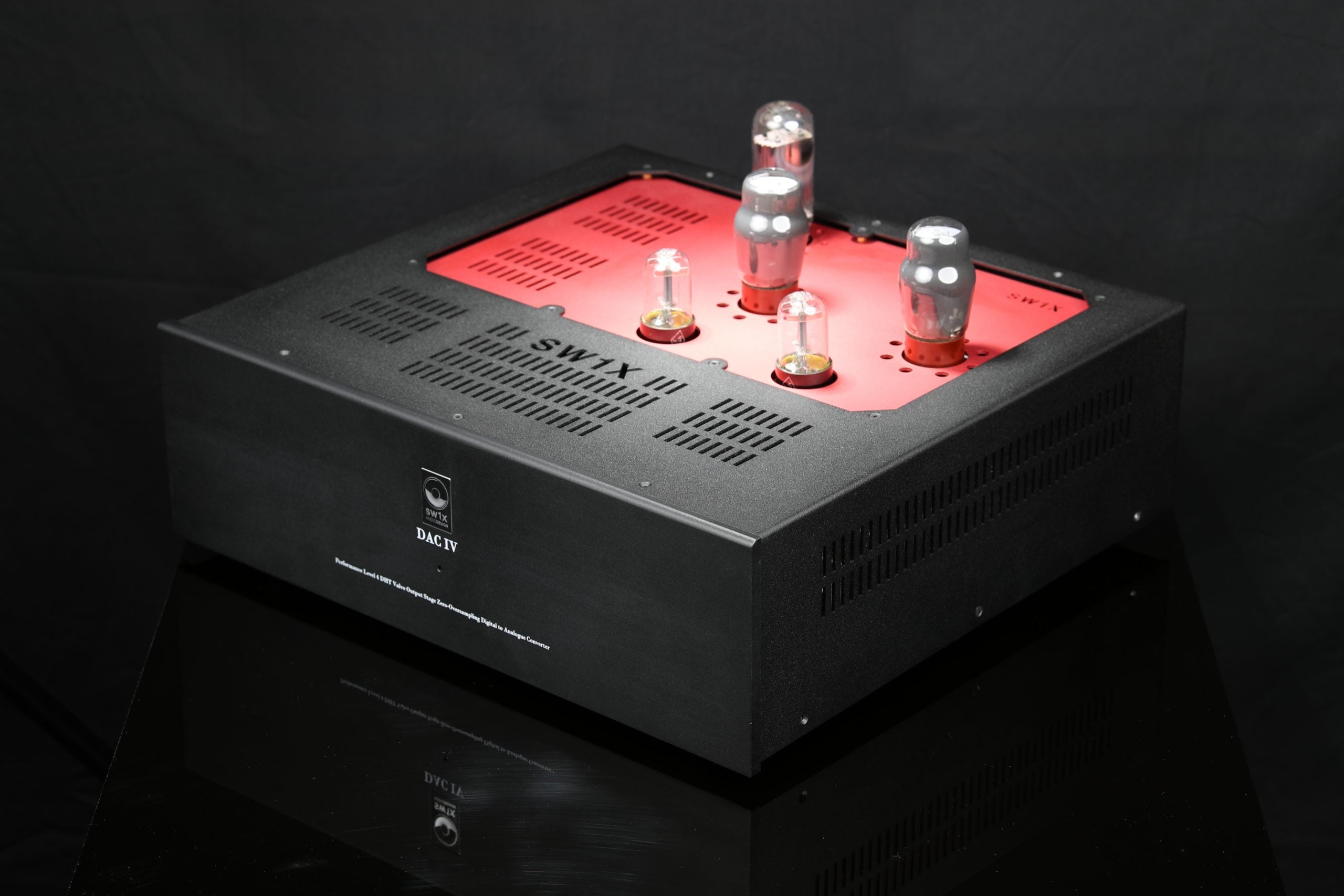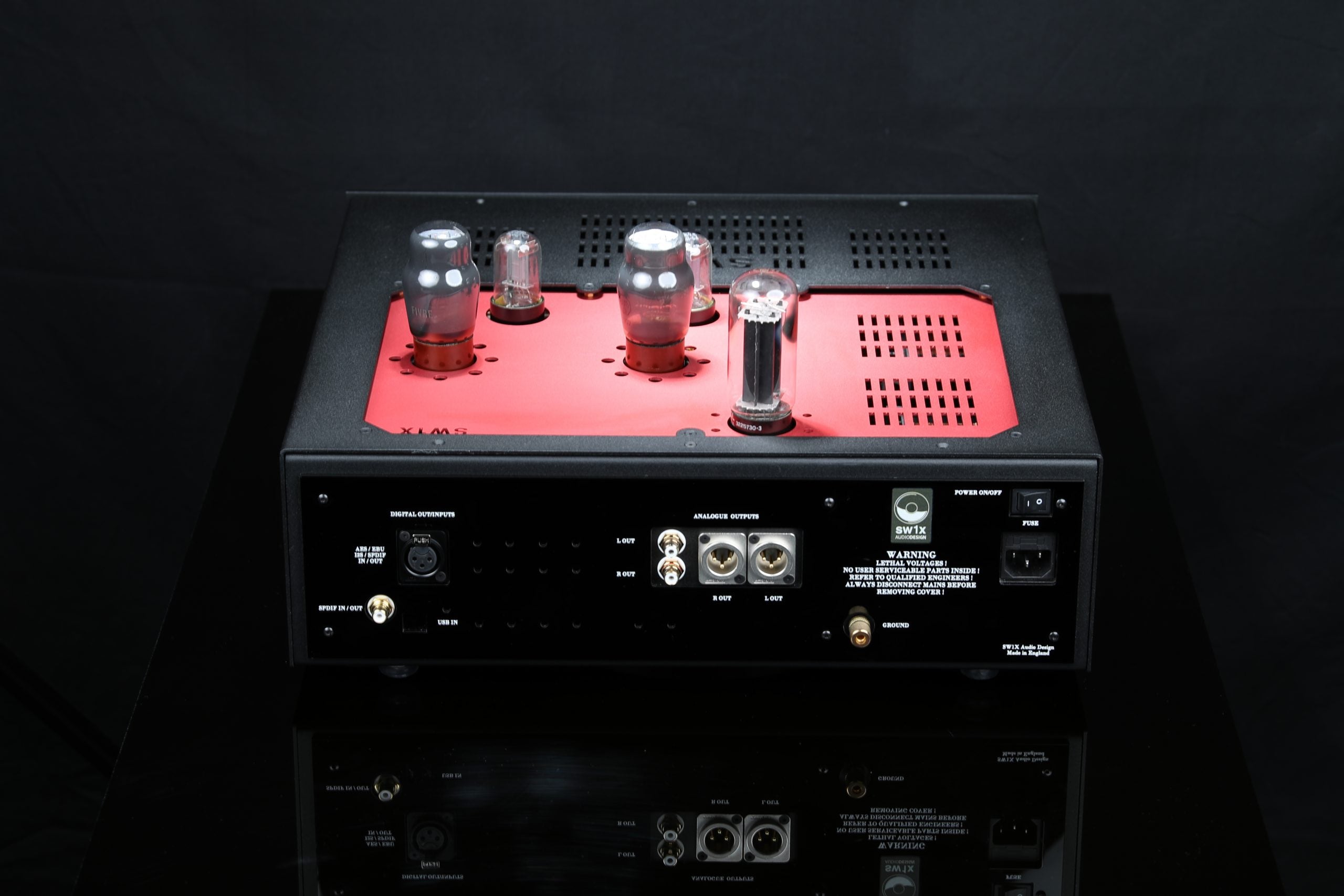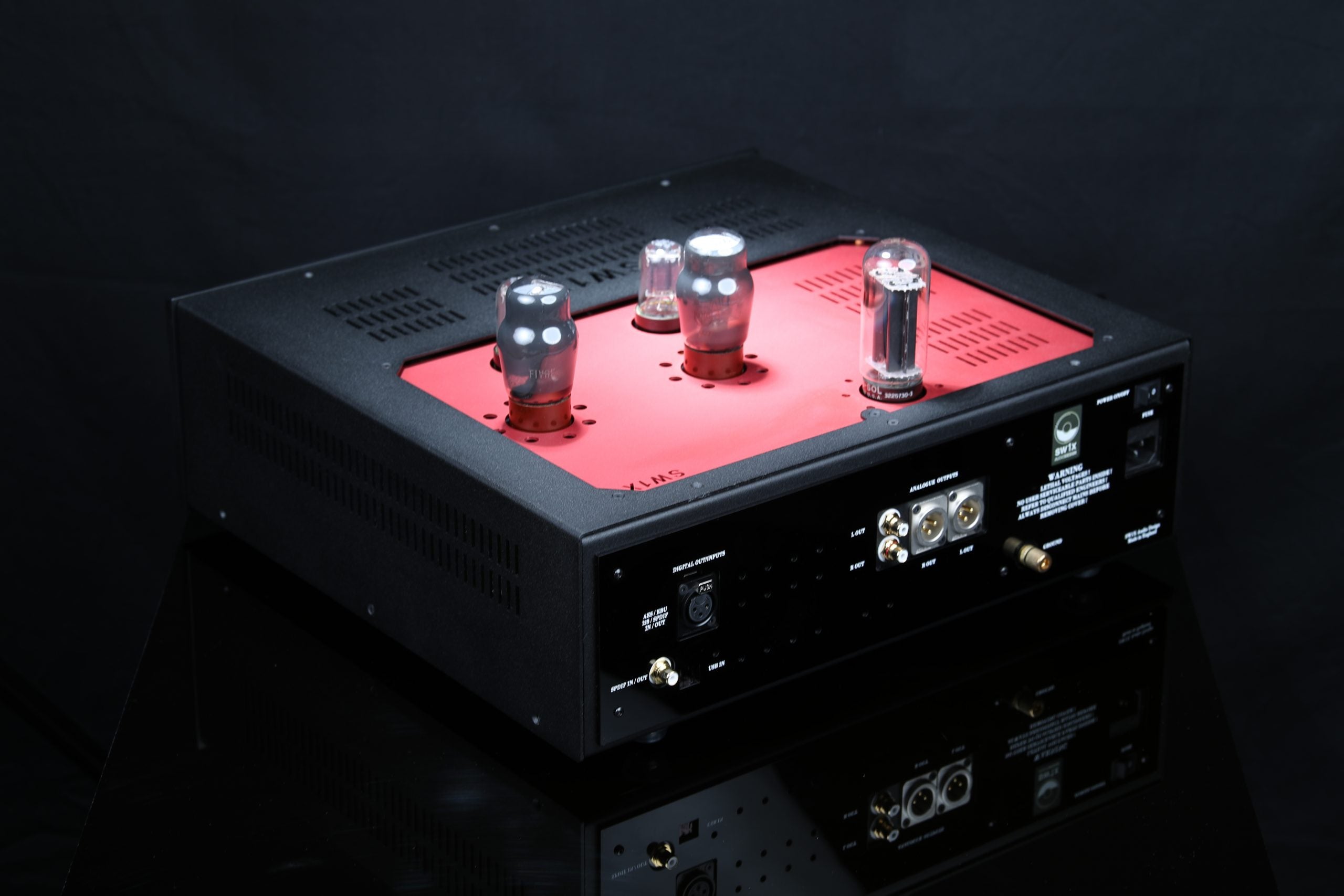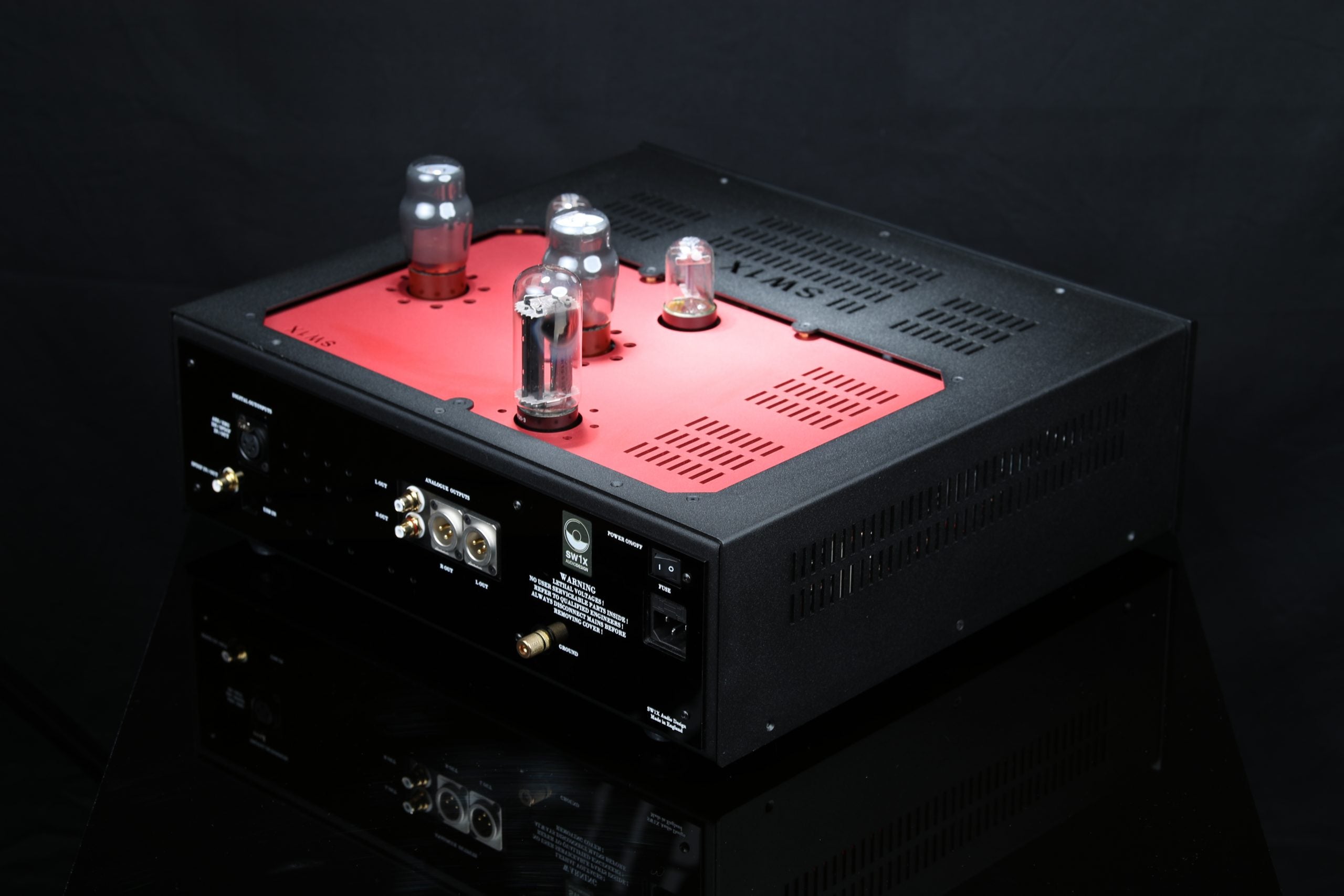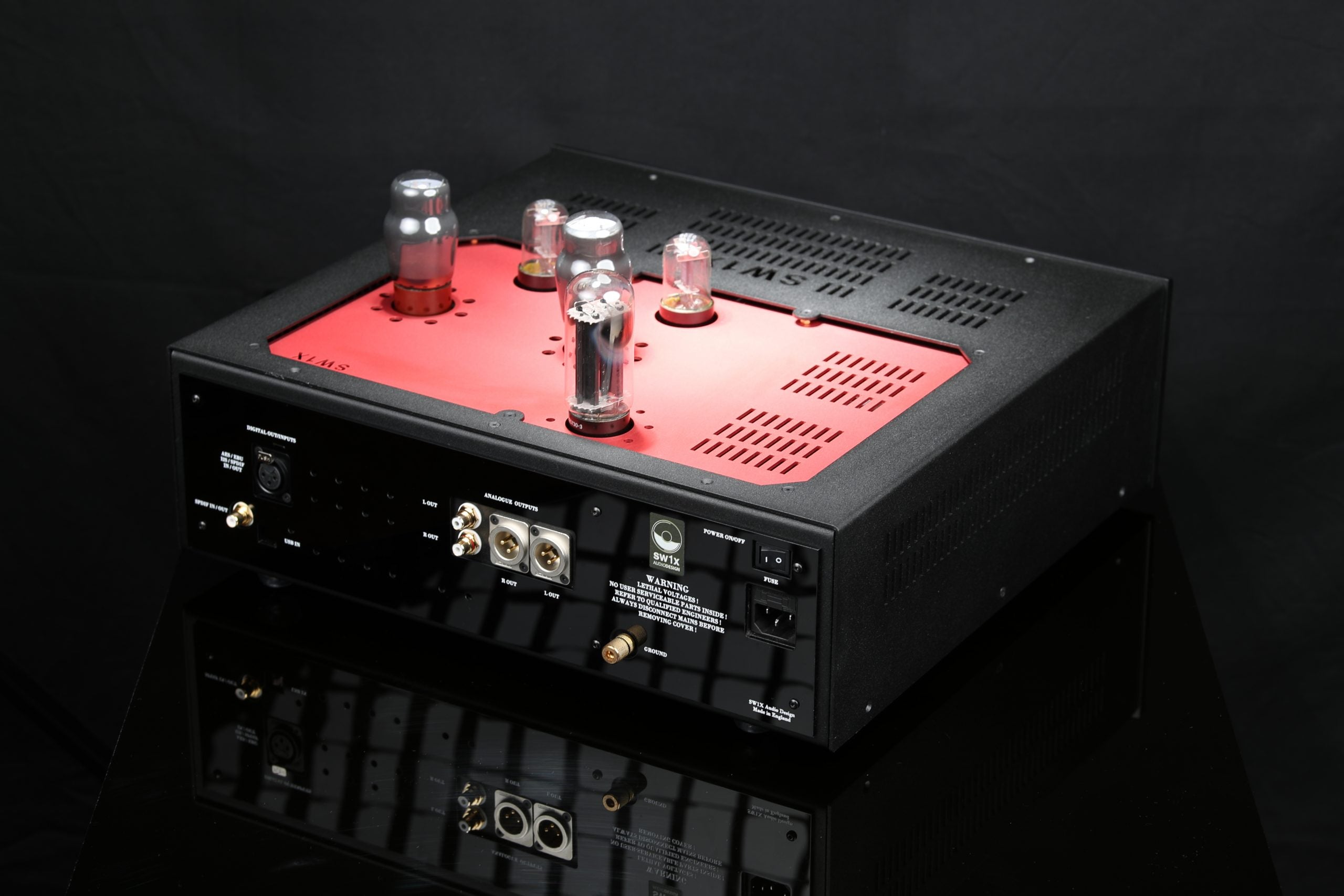 SW1X DAC IV
---
SW1X DAC IV
DAC IV is a further development in musical scale & refinement of the already magical sounding
DAC III
powered by Power Output Valves and Directly Heated Diodes (DHD) in the power supply. The DHD Valve power supplies are 2 x choke filtered and quasi dual mono in design. Accomodating everything in one chassis without interference of magnetic fields proved to be a real challenge but having everything housed  in one chassis with much shorter signal paths turned out to be very rewarding in the end.
The sonic presentation of the DAC IV is a another step up relative to the DAC III; its presenation of music is more mature and is on a larger scale. The transients are presented with a great dynamic bite, making it probably the most dynamic DAC currently in production. In a right setup, the illusion of vocalists performing in front of us and the dynamic impact of instruments appearing so real it becomes scary at times. Signature versions of the DAC IV with silver wound OPTs is limited in availability and is available on custom built to order basis only.
SW1X Audio Design™ DAC IV Features:
Pure NOS (Non oversampling – zero digital domain filtering) Design
Specially Selected and Harmonically Matched Component & Material Quality
Directly Heated Double Diode tube rectified C2xLC (2 x choke filtered) quasi dual mono power supply
Anode Choke loaded or Signal Output Transformer De-coupled, Zero NFB, Triode Valve Output Stage
SW1X Audio Design™ Custom Designed Copper wound Super HiB DC core Chokes or Signal Output Transformers
Discrete Transistor Shunt Regulated Low Voltage Power Supplies
Supports up to 24Bit/96kHz (optional up to 48 kHz Purist Red Book playback only) digital coaxial S/PDIF signal input
Orient grain M6 EI core mains Transformers & Chokes
Tube Compliment:  1 x 6SN7 or 2 x 6J5, 2 x 6V6 or 2 x 6F6, 1 x 5U4G
Note: Due to SW1X Audio Design's ongoing research and development process, specifications are subject to change without notice.
Specifications
Dimensions: Height (mm) 250 x Width (mm) 450 x Depth (mm) 410
Weight (kg): 20
Max Power Consumption (W): 80
Output Noise, Unweighted (mVrms): < 0.5
Output Impedance (Ohms): <100