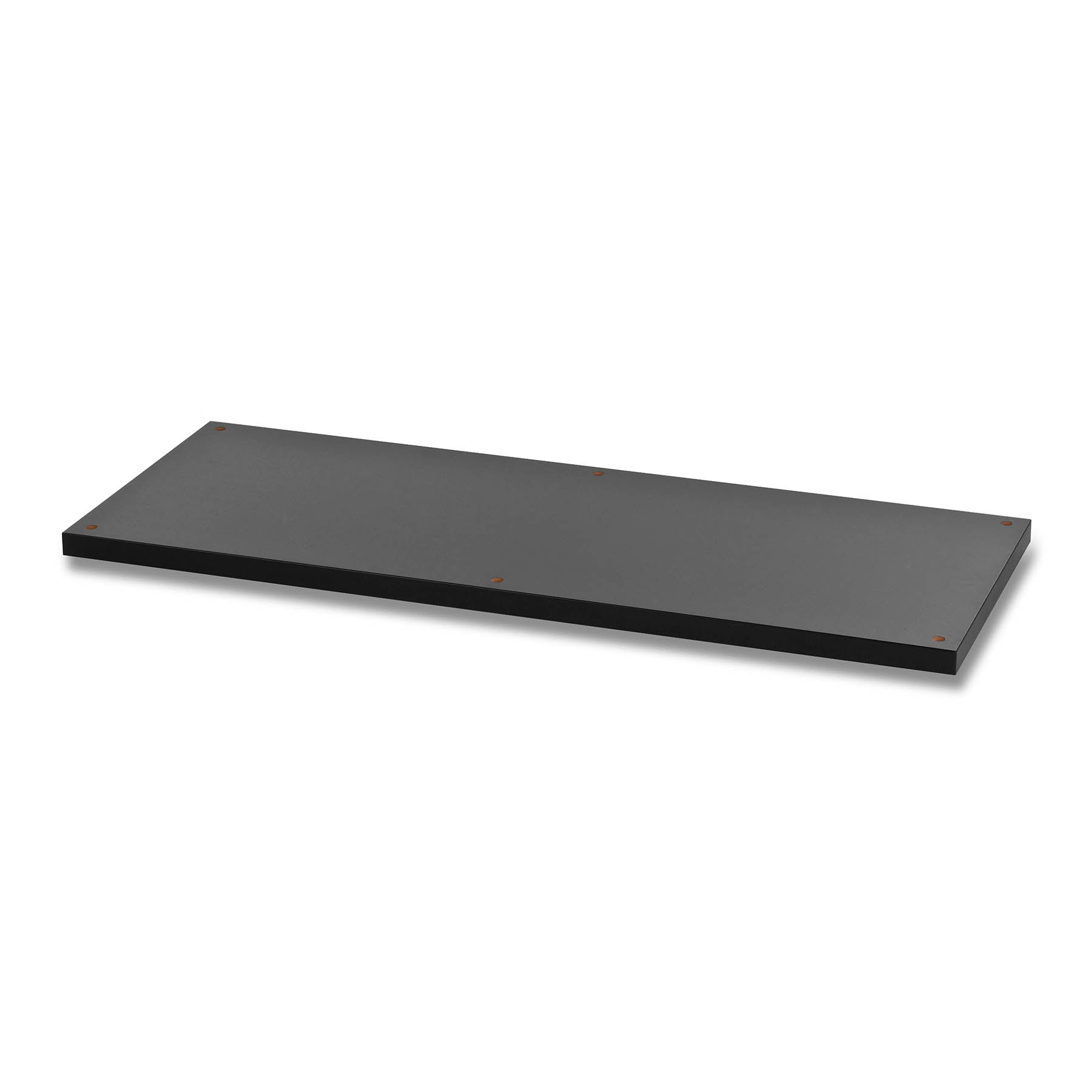 SolidSteel S4 Extra Shelf
---
Solidsteel S4 Extra Shelf
Extra Shelf Kit for S4 Rack
This kit adds another shelf to your modular S4 series wide hi-fi rack, allowing you to expand it to your needs. The S4 series of racks can be built in a multitude of ways; insert this extra shelf anywhere between the top and bottom shelf of your rack, and enjoy a piece of furniture that is constructed exactly how you need it.
 Key Features:
– Choice of shelf height: 185mm – 285mm
– Wide design holds more gear (including your TV)
– Sturdy construction
– Protects equipment from external vibration
– Resonance-free construction
– Made with high-quality Italian materials
– Supports up to 110kg
Shelf: Polymer laminated Medium-density fibreboard (MDF)
Grows with you
Consistent with Solidsteel's catalogue of high-end racks, the S4 range is expandable and customisable, meaning you can add extra shelves as you need. Turn your three-shelf rack into a four-shelf, your four-shelf into a five, and so on as you require.
Typically racks that are modular in this way are gimmicky or cheaply made, but Solidsteel is dedicated to both quality and expandability in their products. For a high-quality hi-fi rack that grows with your system, look no further than Solidsteel's S4 range.
Add an extra shelf to your S4 rack with this additional shelf kit.
Additional Kit
S Series Add Kits: it's an additional kit only made of frame & hardware parts able to create a suppletive level on a rack. The clearance between the shelves vary between 145 mm and 325 mm for the standardized custom lenghts (for other special measures we invite you to contact us by e-mail). Included in this kit there are: A) n. 4 inner screws; B) n. 4 aluminium poles (of the desired dimensions); C) n. 8 plastic fittings.