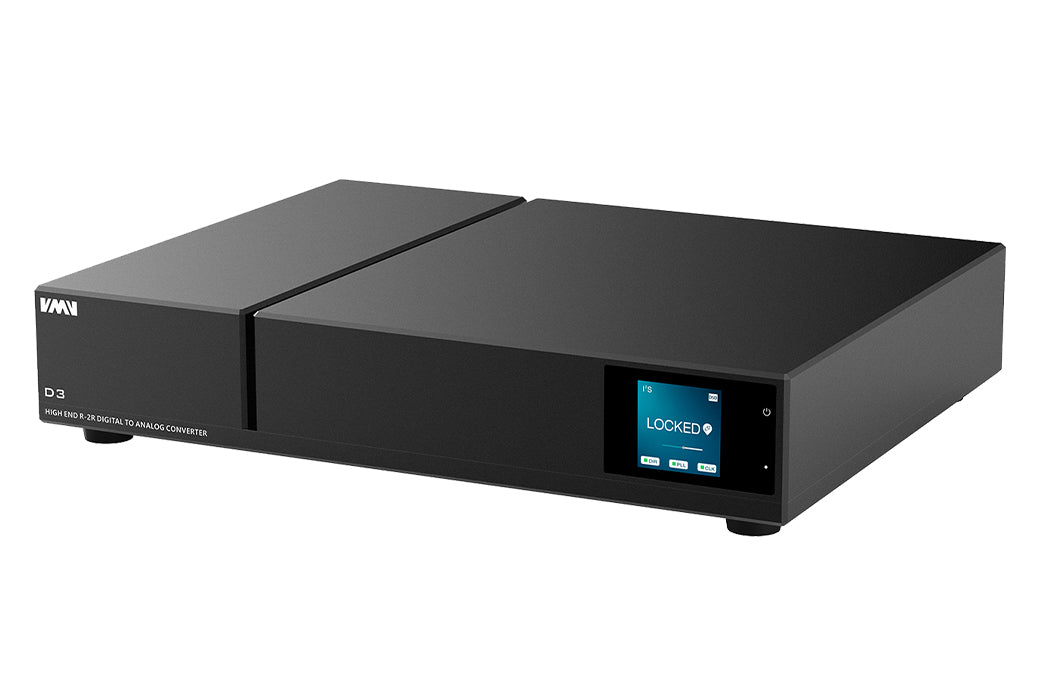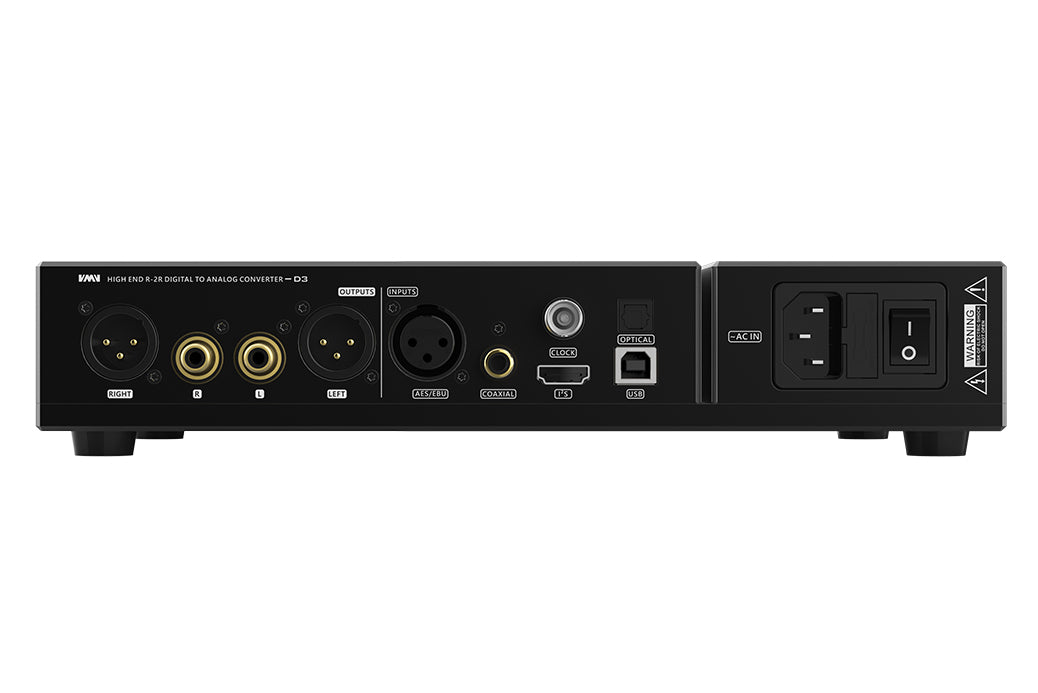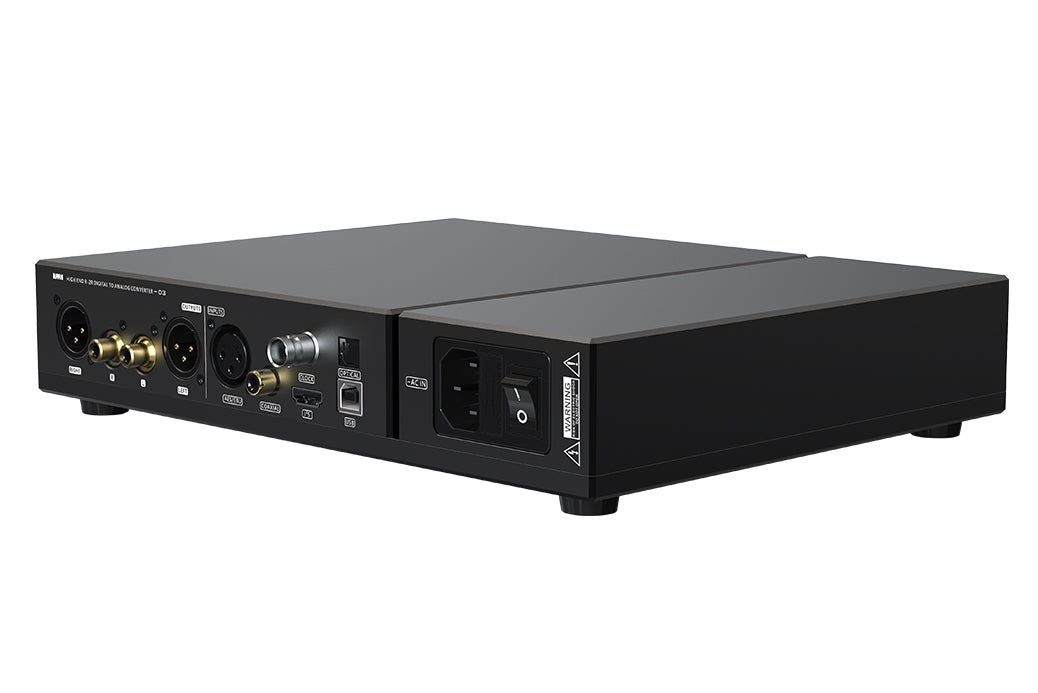 SMSL VMV D3
---
Every detail is high end design.
4 pieces of legendary R-2R chip PCM1704U-J from BB, 2 pieces per channel, fully balanced design, maximize chip performance!
USB uses XMOS second generation 16 core processor XU216, supports native DSD512 and 32-bit 768kHz!
Top digital filter chip SM5847.
The clock system uses two accusilicon ultra-low phase noise crystal oscillators.
Using Altera's high-speed CPLD to process the clock and reduce jitter.
Support LVDS level I2S transmission (using HDMI interface), can transmit digital audio with the lowest jitter!
Built in low clock jitter VCXO and PLL, support access to external clock!
Full function remote control with color LCD and newly developed user interface.
Use 7 OPA1612 top OP-AMPs from TI.
High precision, low temperature drift, resistor and capacitor are widely used.
Low noise discrete component power supply circuit.
Customized low-noise sealed toroidal transformer manufactured by Noratel, UK;
All aluminum alloy CNC shell, separate power supply and motherboard design, effectively isolate power interference.