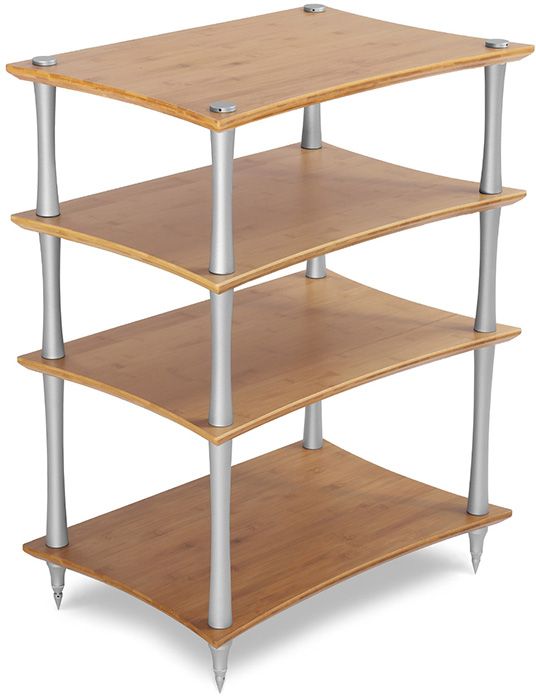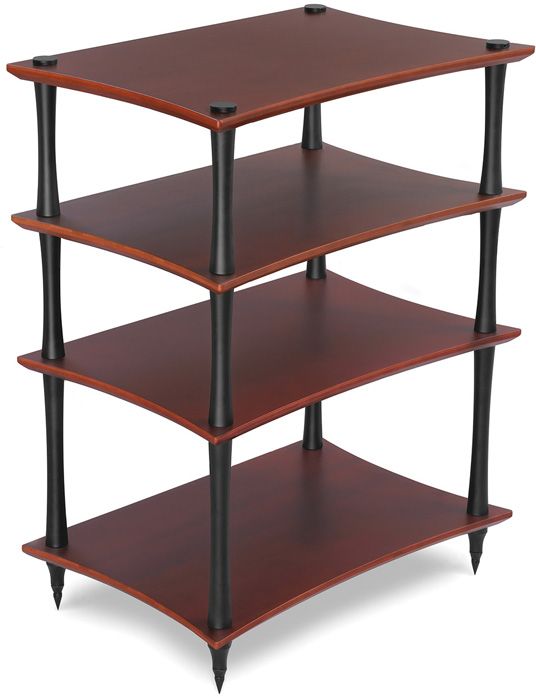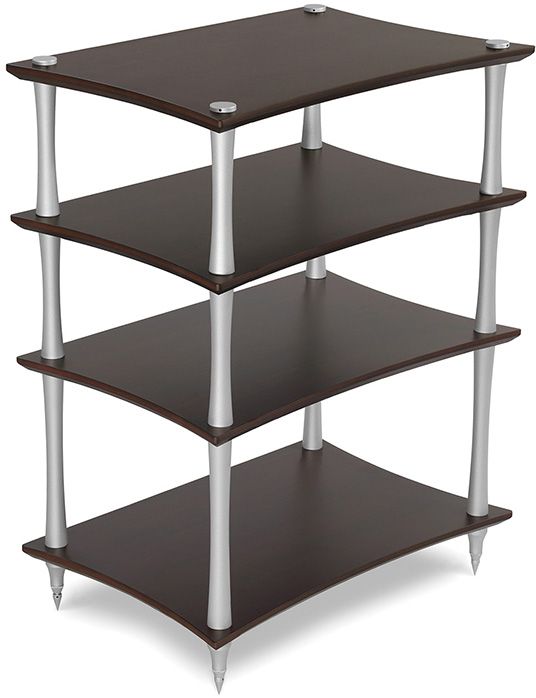 Quadraspire Q4 Evo
---
Quadraspire Q4 Evo

Instructions for ordering
Each shelf includes a set of feet or legs. Please add each set of shelves individually to your cart. For example, if you want a 3 shelf rack with heights of 256mm and 140 mm then you would add to your cart: 1 shelf with spikes/feet, 1 shelf set with 256mm shelf height, and 1 shelf with 140mm shelf height.
If you have any issues with ordering or have any questions please reach out through our contact form.
How and why Quadraspire furniture makes your HiFi sound even better
What you place your HiFi on will affect its performance. Placing your HiFi on a Quadraspire rack will help reduce resonance, lower the noise floor and open the soundstage to make your HiFi sound even better.
Engineered for Sound
The Original Hifi Q4 EVO shelves are specially engineered to reduce mass and resonance to give your music a clearer, cleaner musical performance.
Q4 Shelves are strong and can hold 80kg per shelf.
Solid Bamboo Ply
Our shelves are made from solid bamboo ply that is strong, suppresses vibration and is carbon neutral.
Solid Aluminum Columns
The columns and feet in our racks are made from solid aluminum not tubular, to dissipate energy quickly.
No Parallel Lines
Our designs try to avoid parallel lines in the same way as most musical instruments to reduce resonance.
Light and Strong Designs
The racks are light and strong to reduce resonance and lower the noise floor whilst opening the soundstage.
 Specifications
Q4 use the 32mm diameter curved SV columns. sizes are:
100mm
140mm
180mm
216mm
256mm
326mm
Spikes, Flat Feet or Castors available.
Shelves are made from solid bamboo which is available either in natural or 3 colored finishes: cherry, black and dark, for all of the Q4 or SVT ranges. Bamboo is unique in its beauty and is therefore subject to variation in grain and color. Whilst every effort is made to ensure consistency in the representation of the bamboo finishes in the photographs, please be aware that there may be variations between these and the actual product.
Bamboo and Wood are natural products that respond to variations in humidity and temperature by expanding and contracting. Sometimes these changes may be noticeable in the form of small movements or cracks. This is a natural occurrence within the fibers of a natural product and will not affect the performance of your rack.