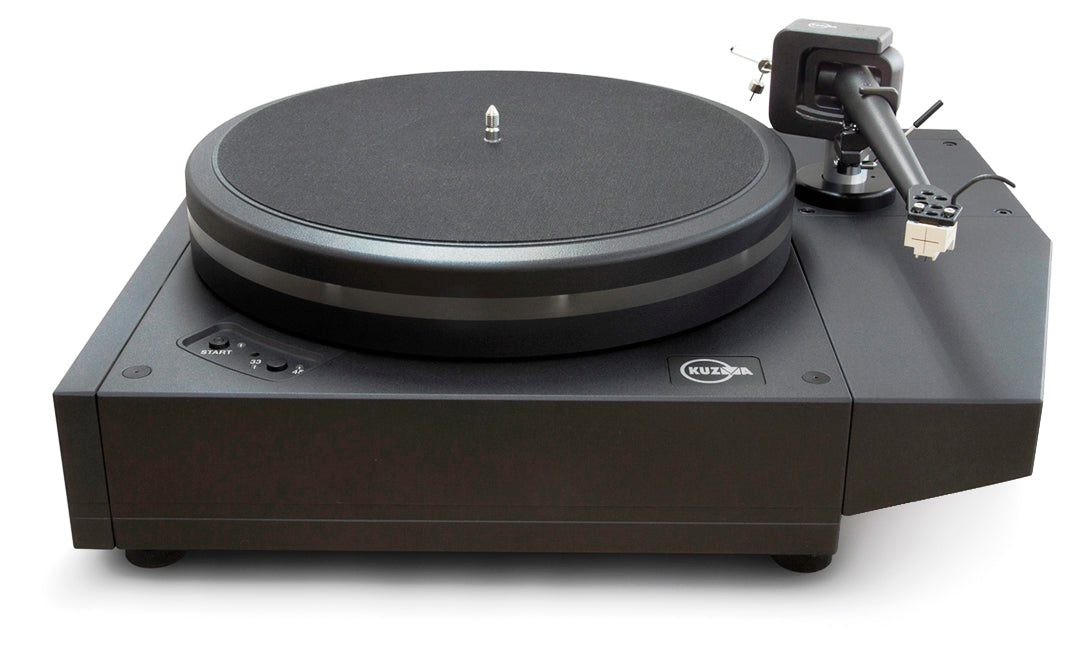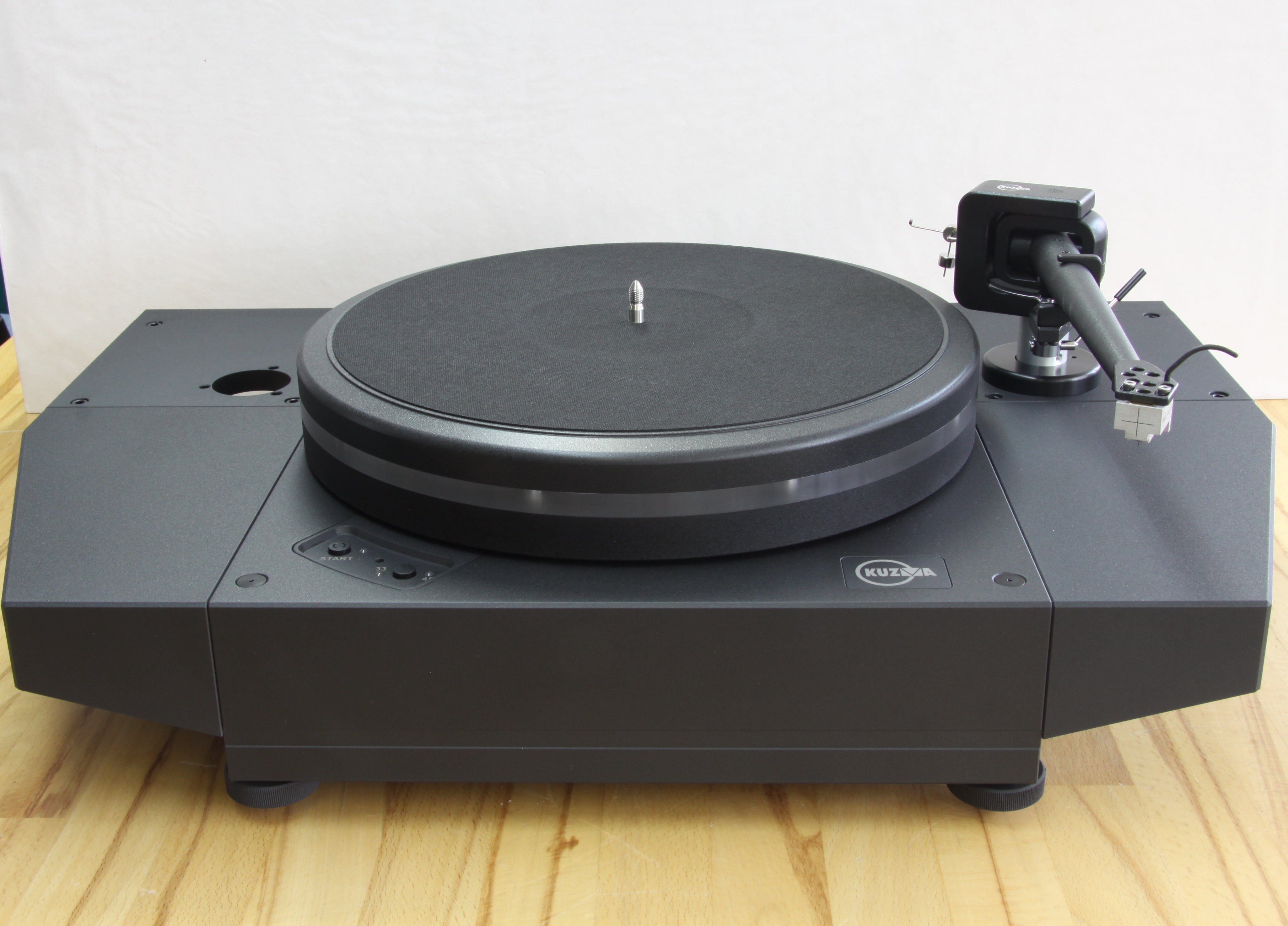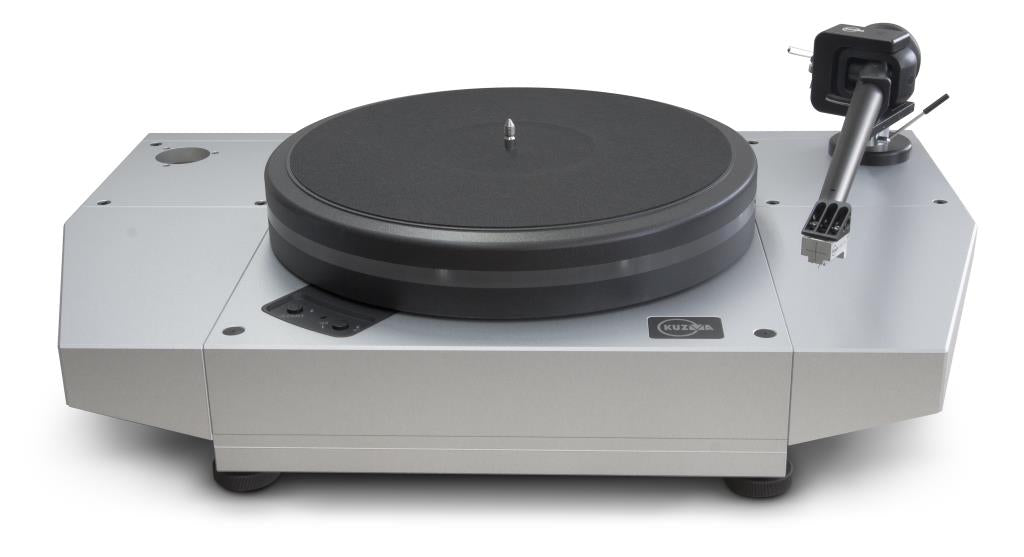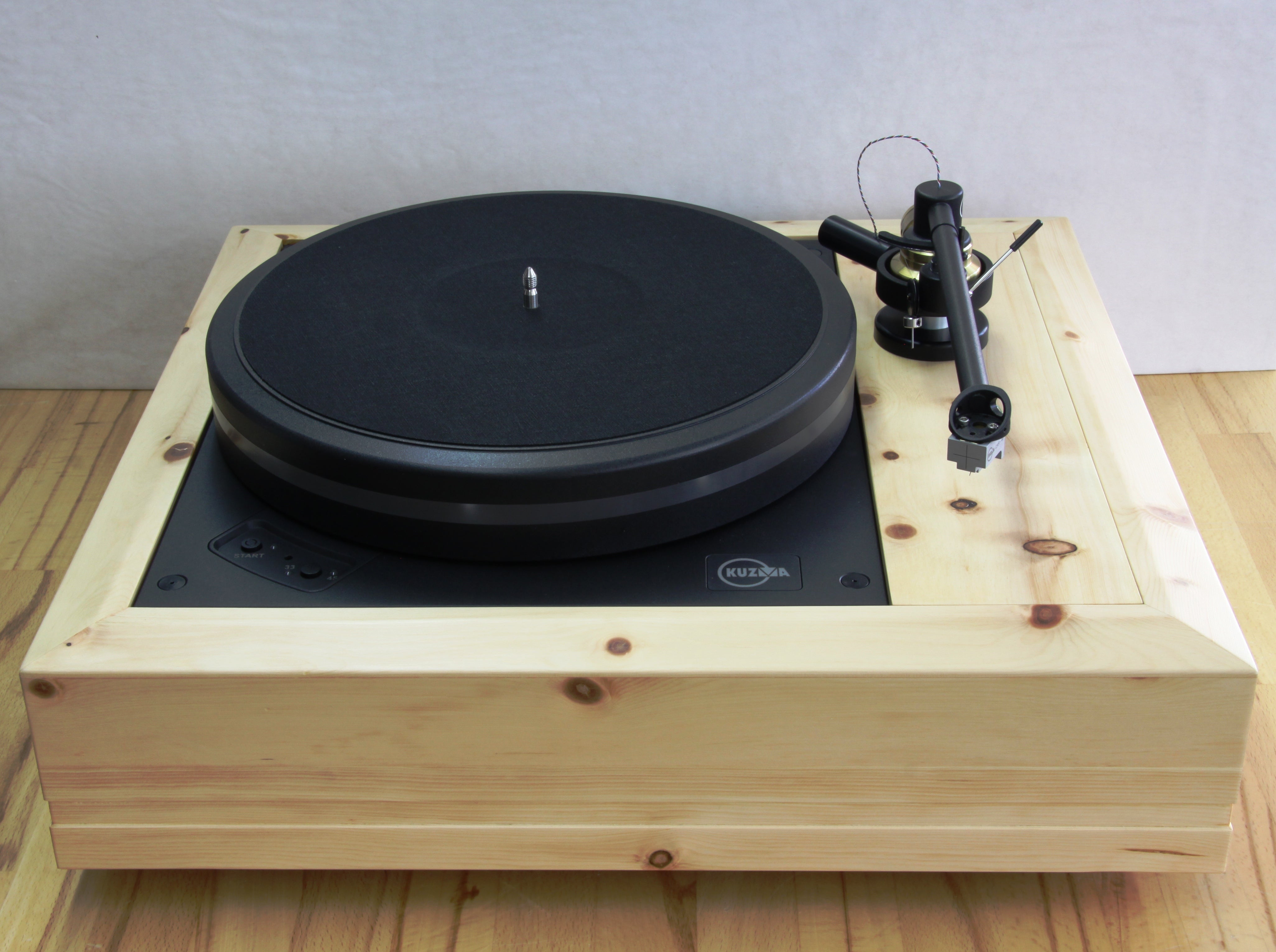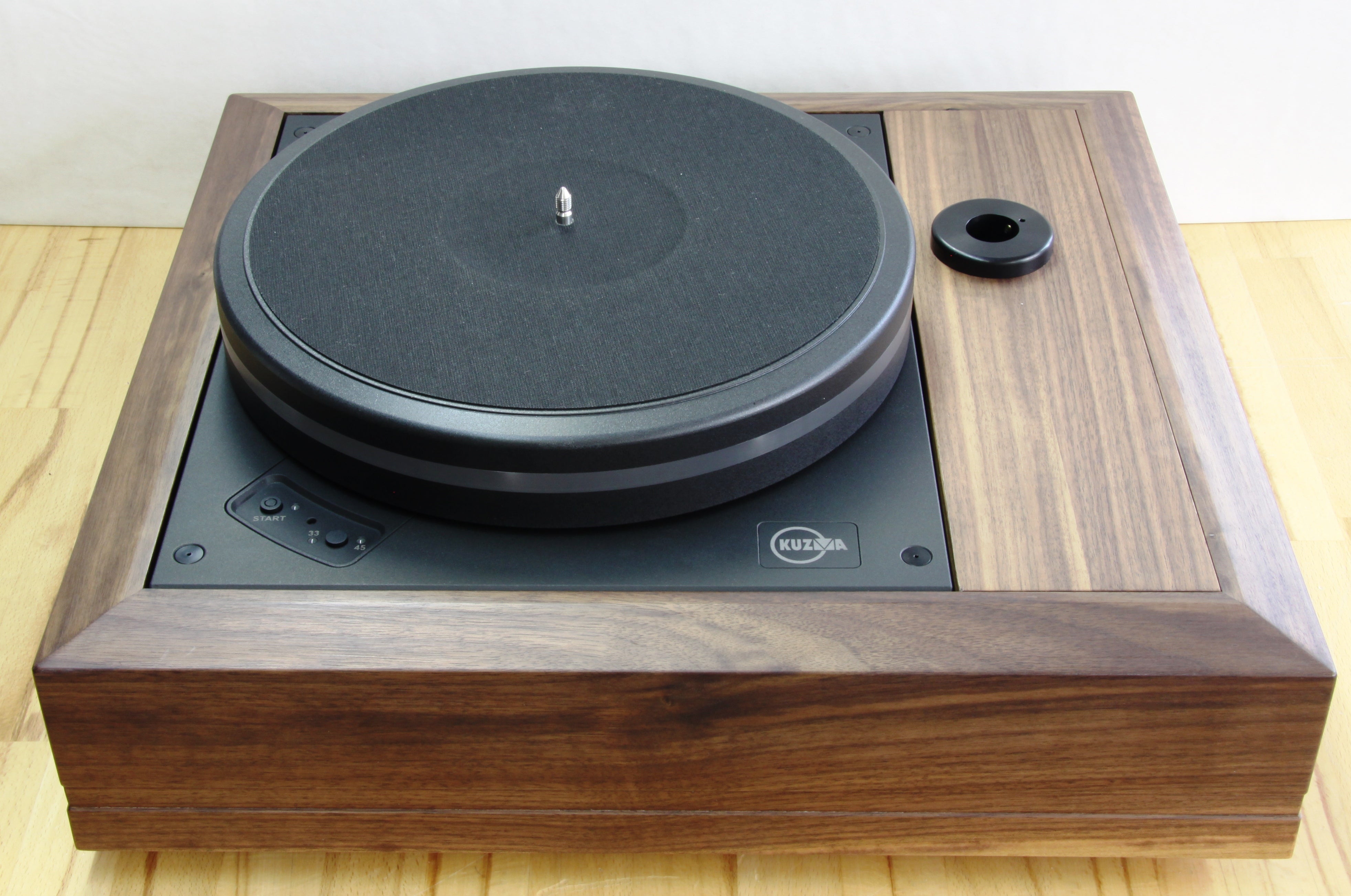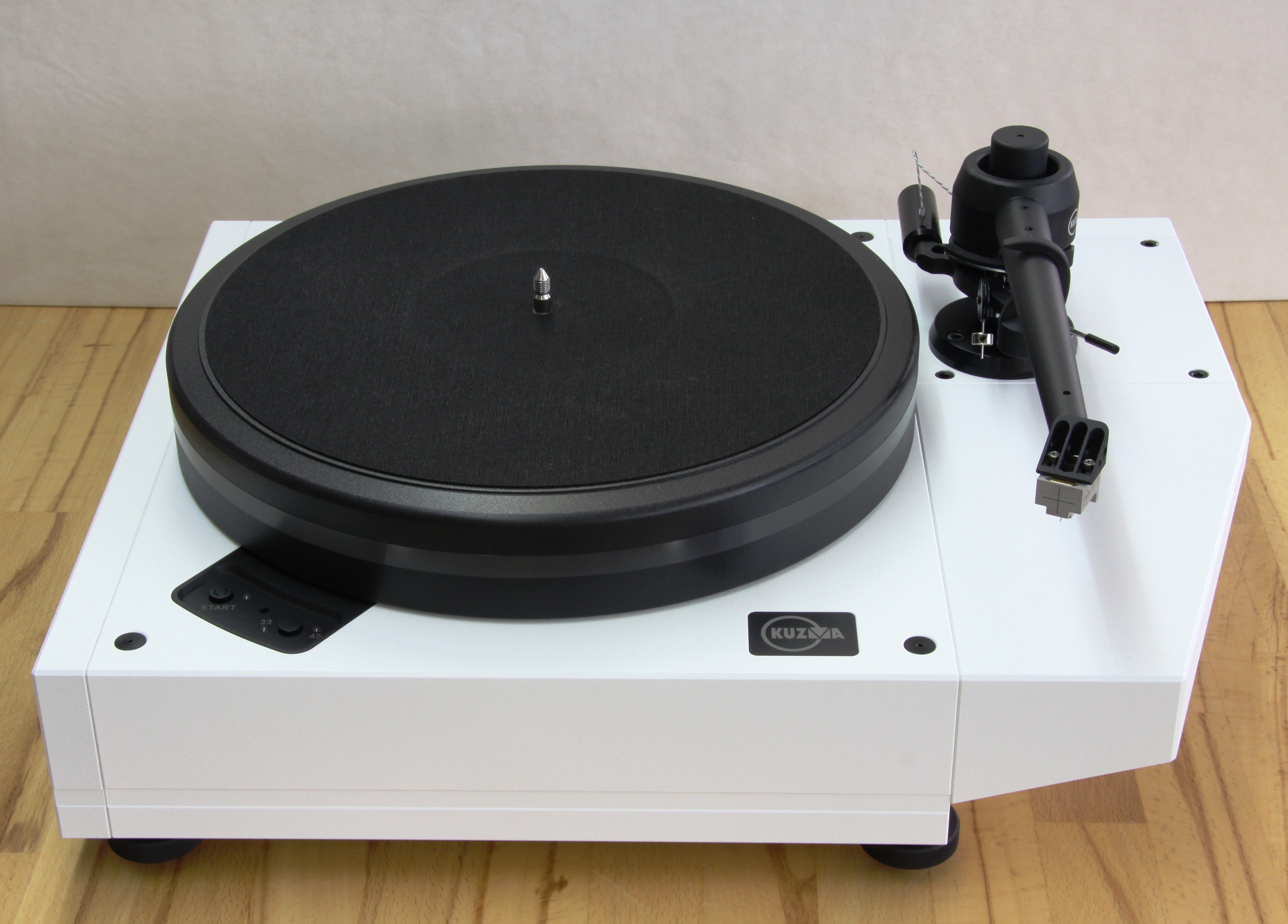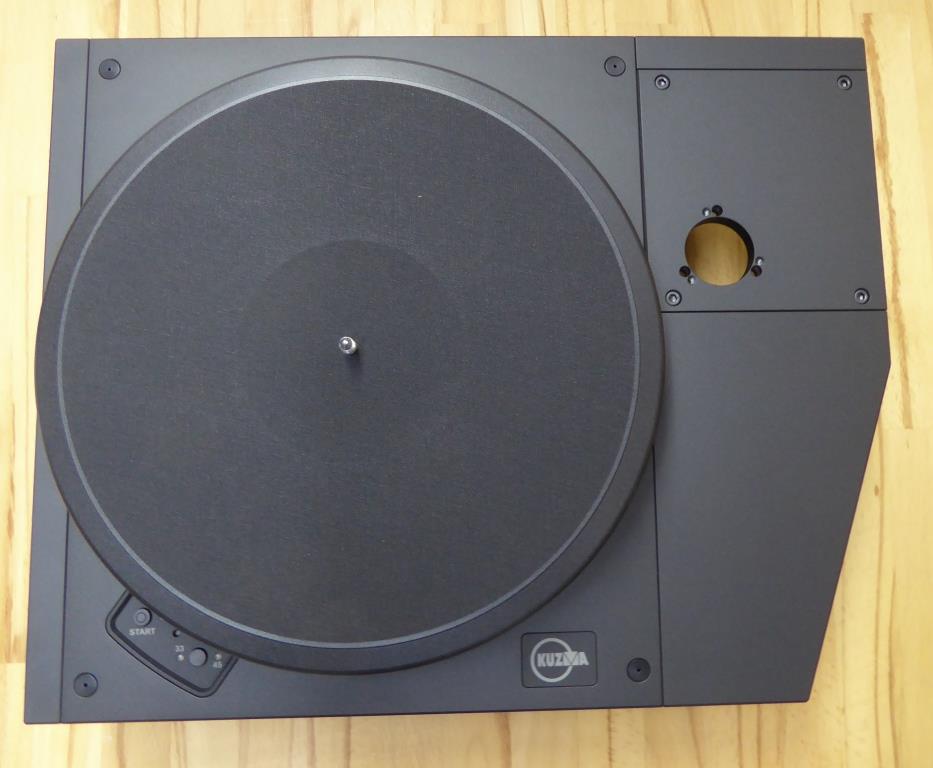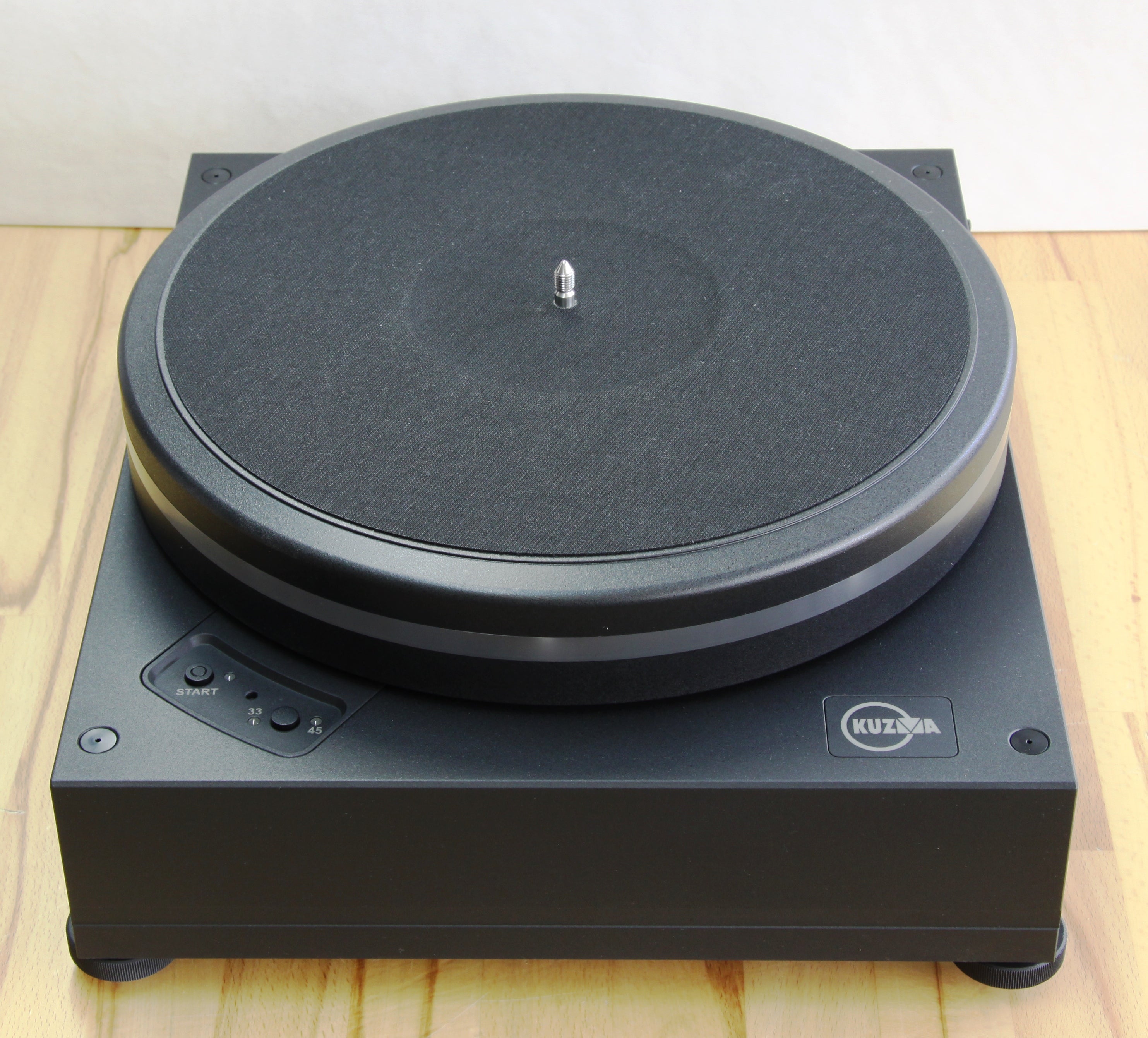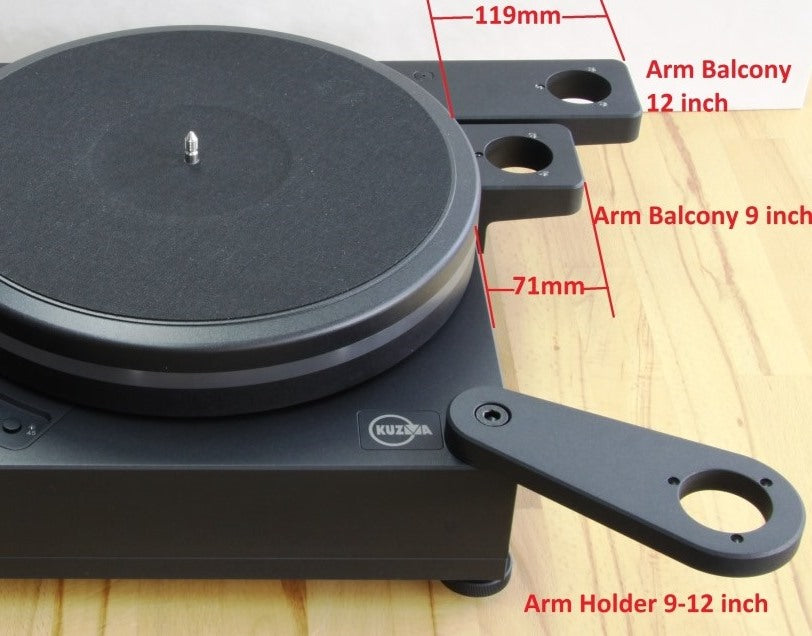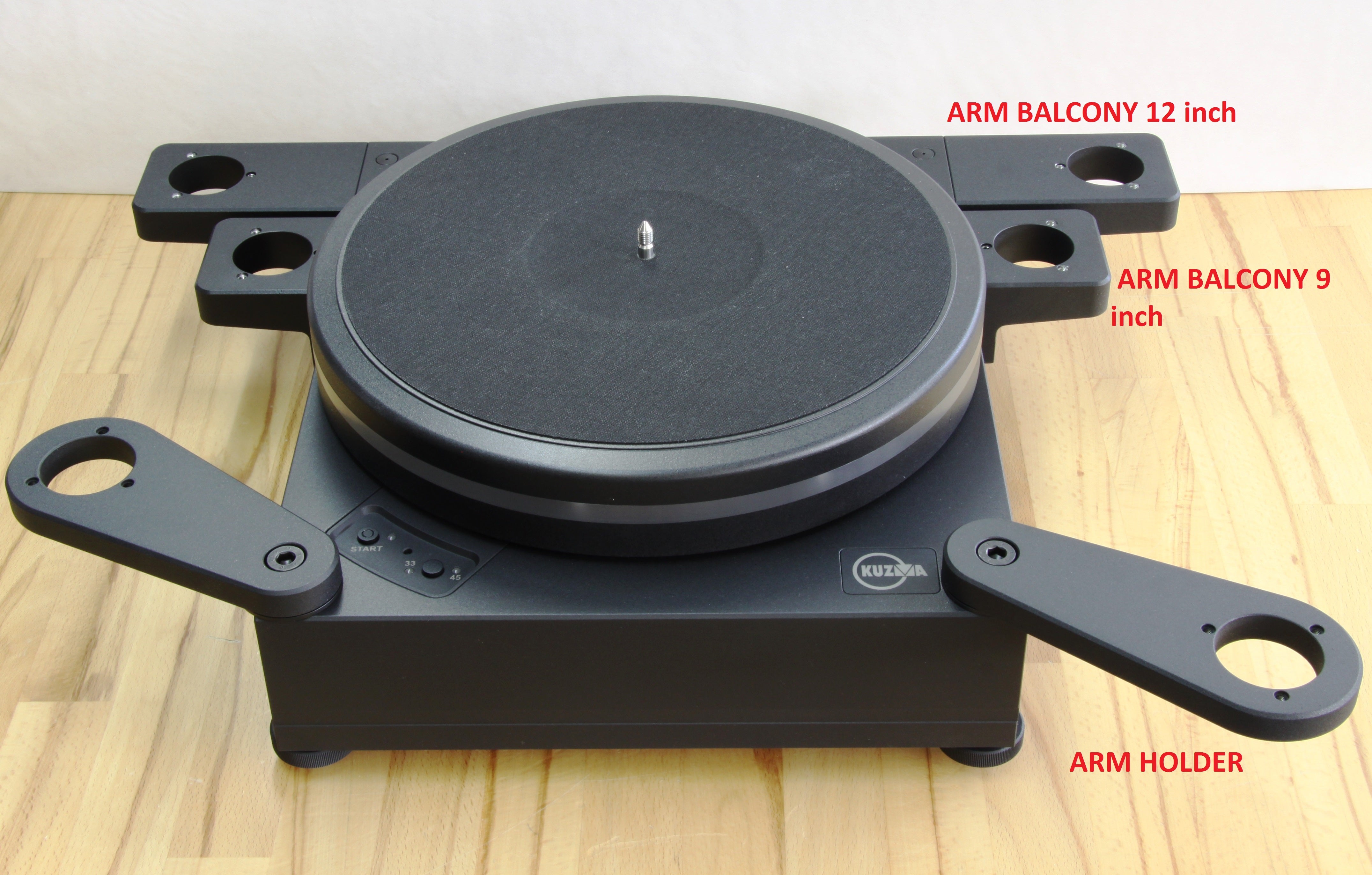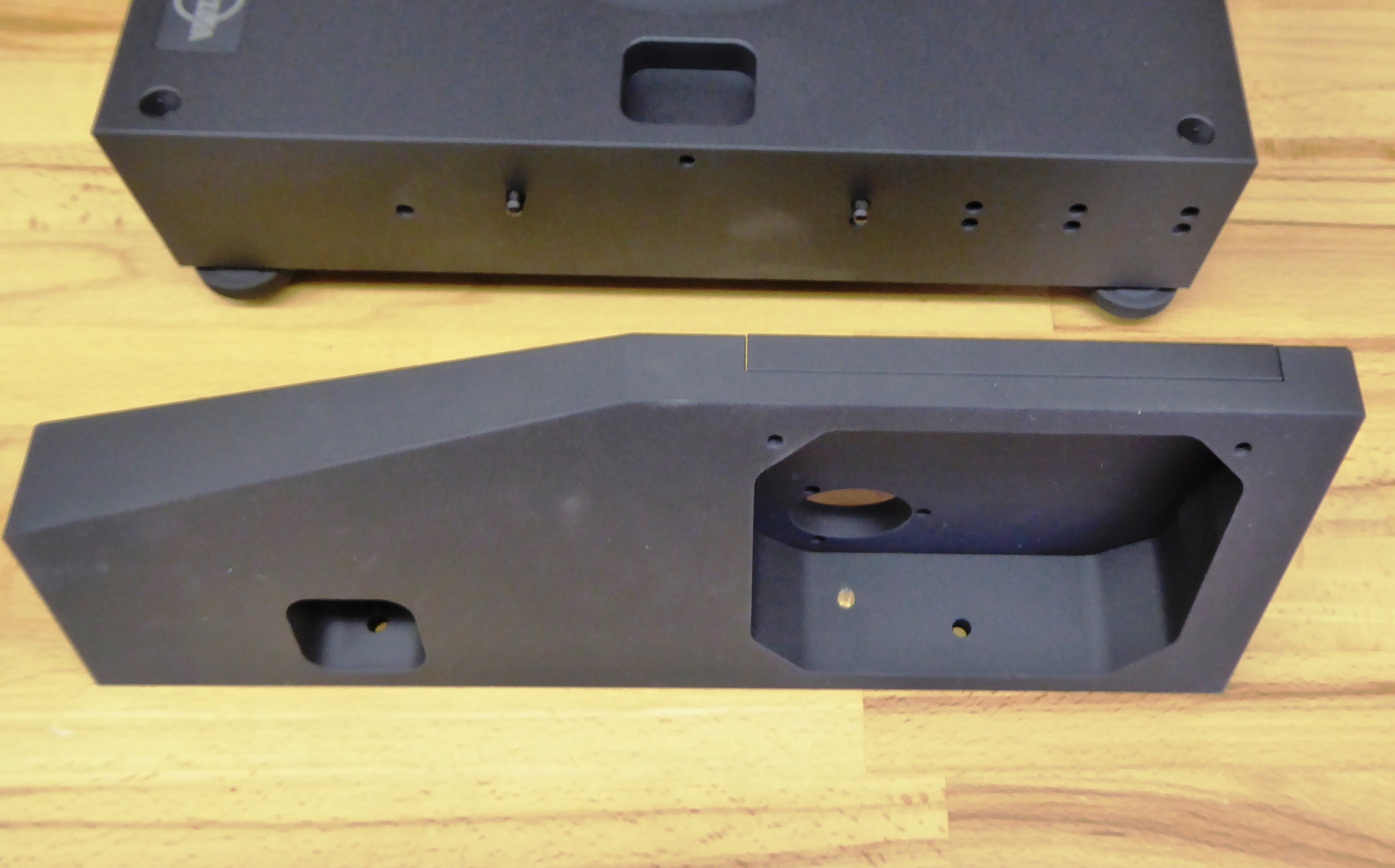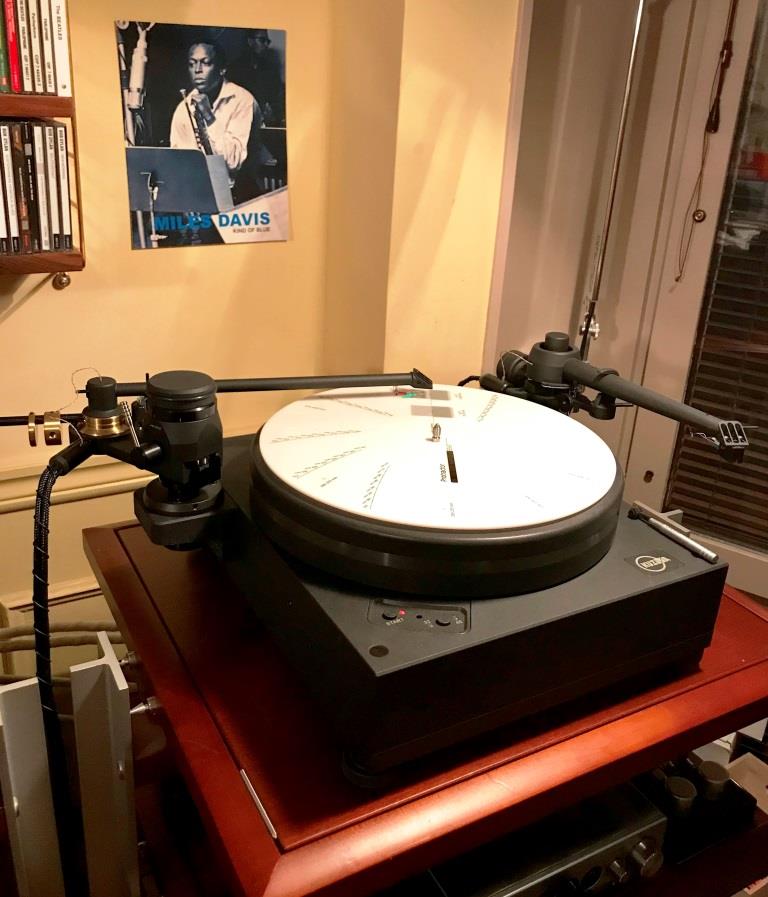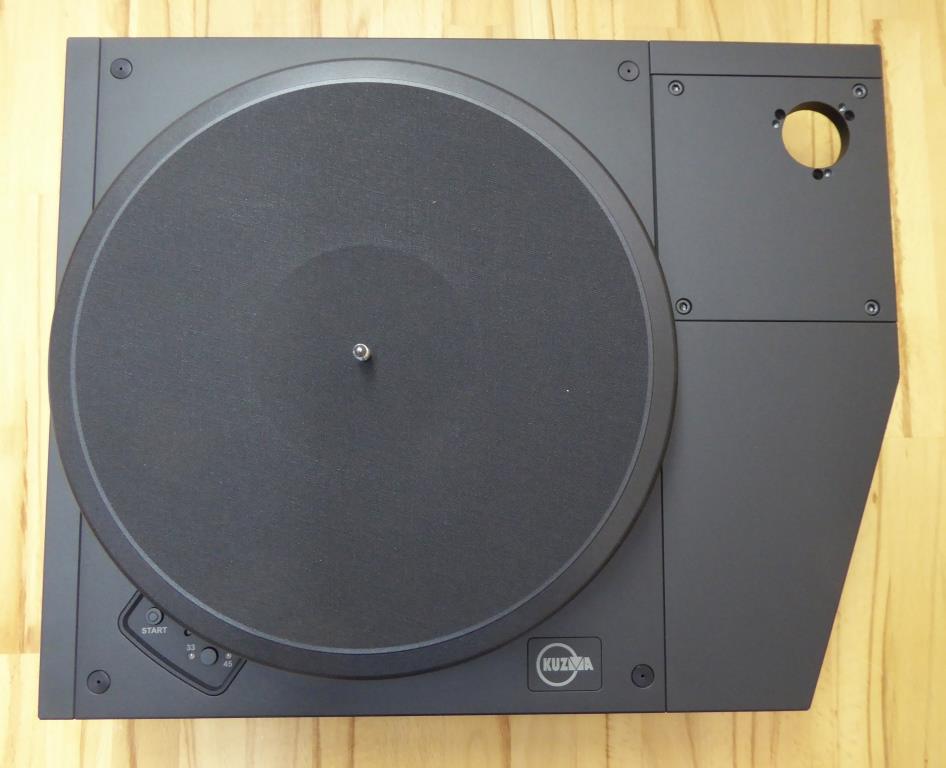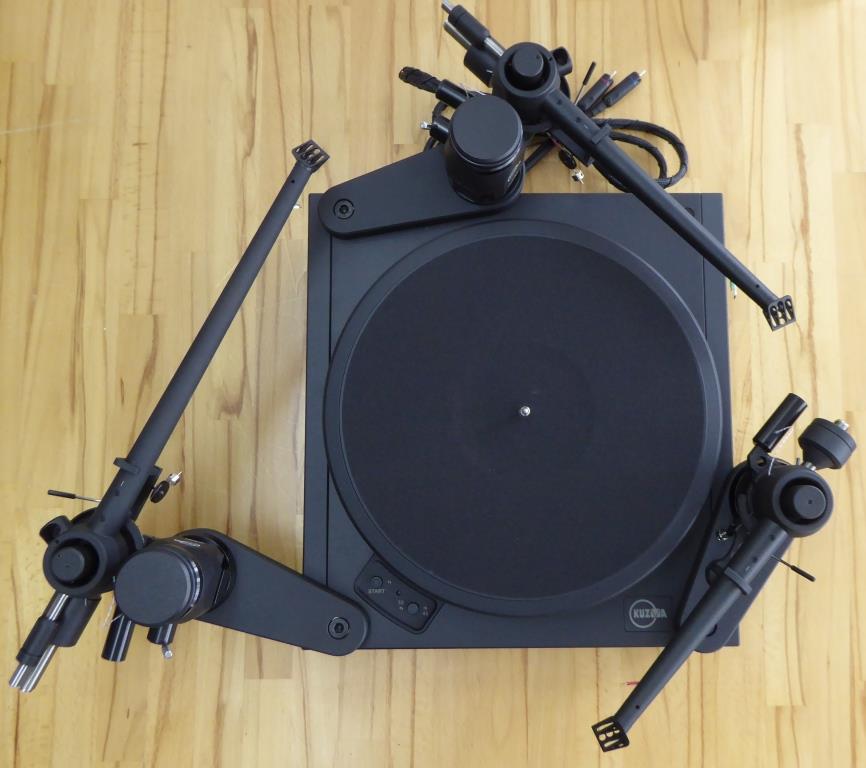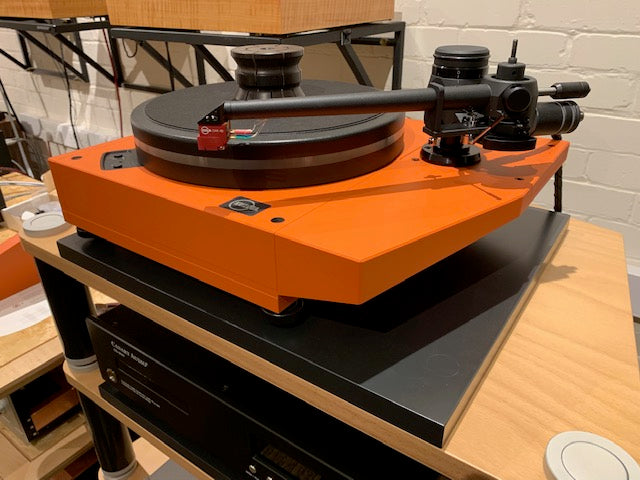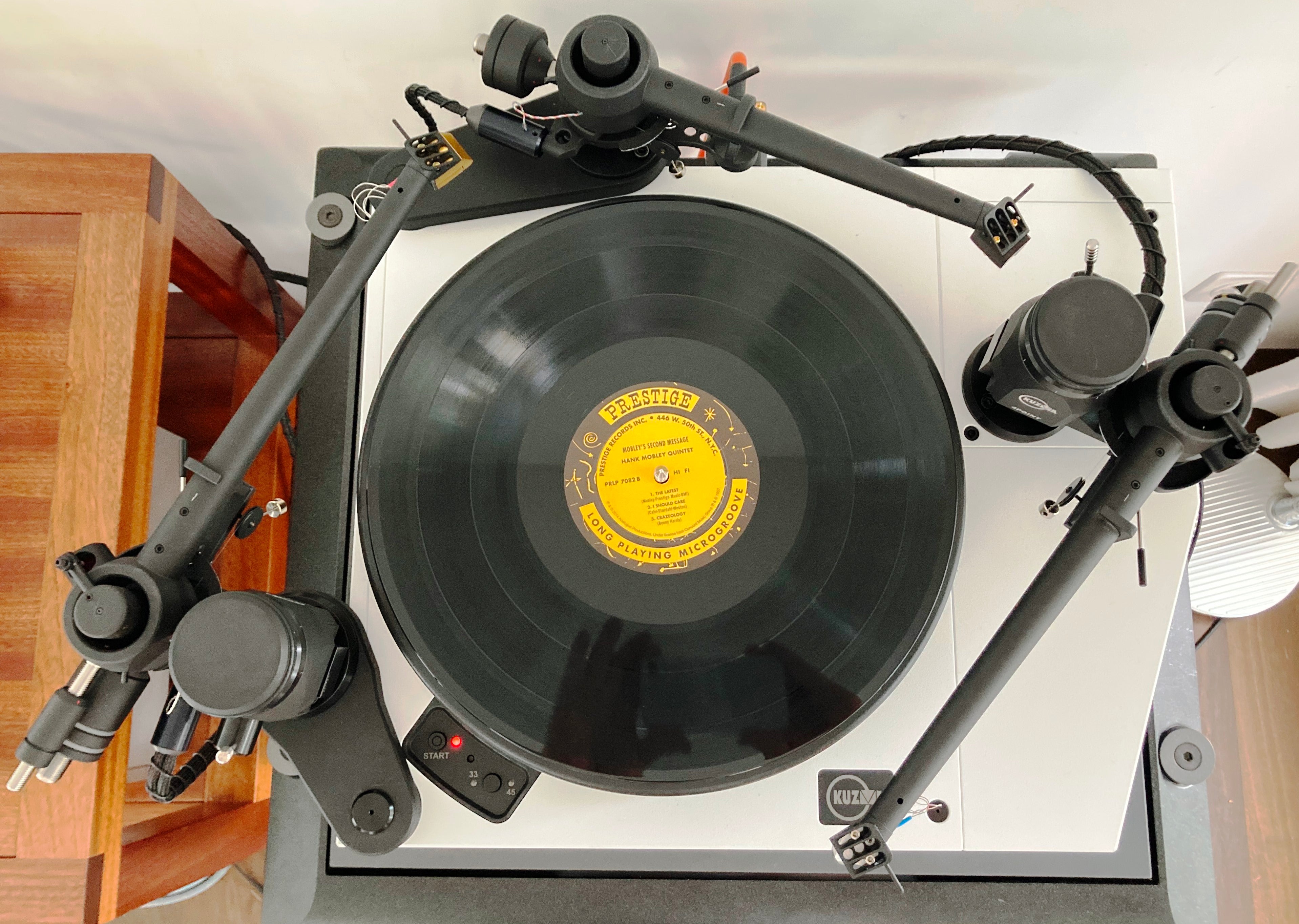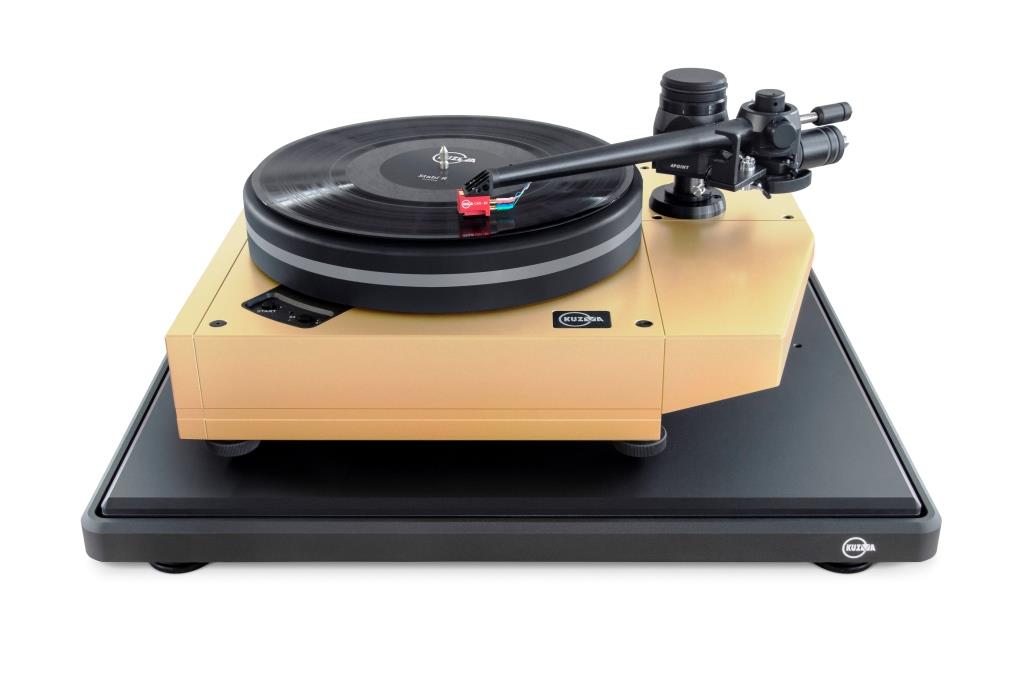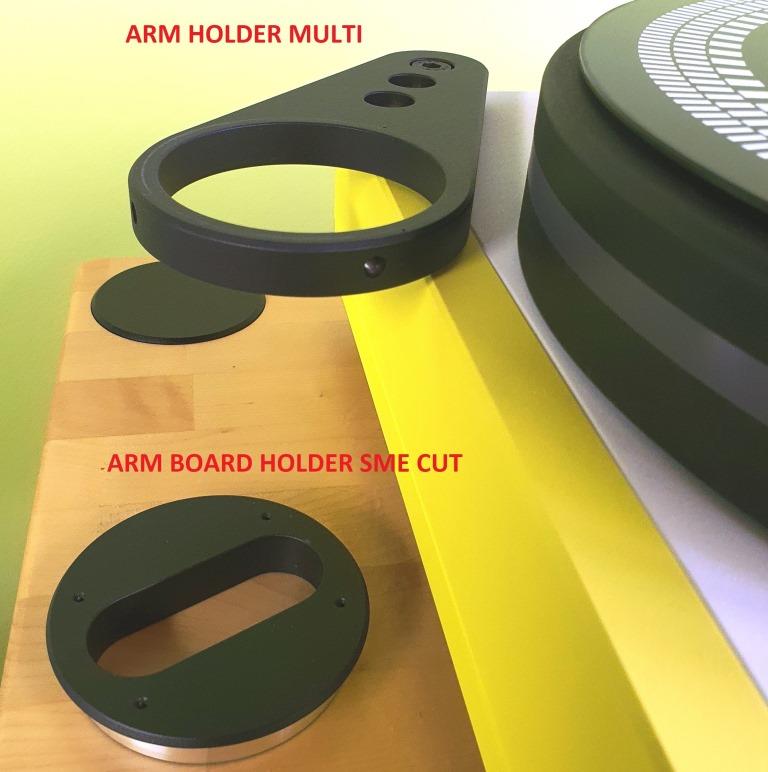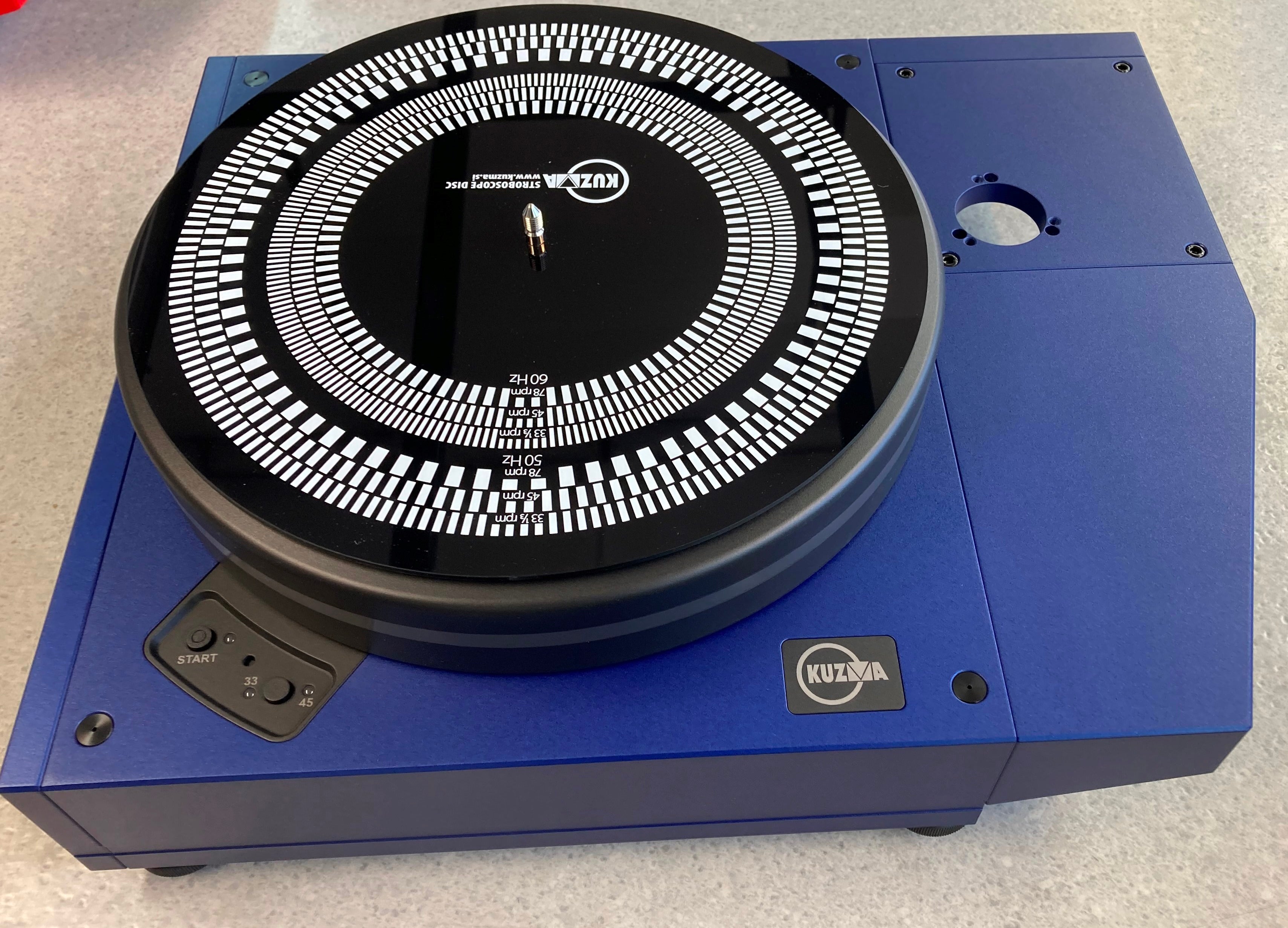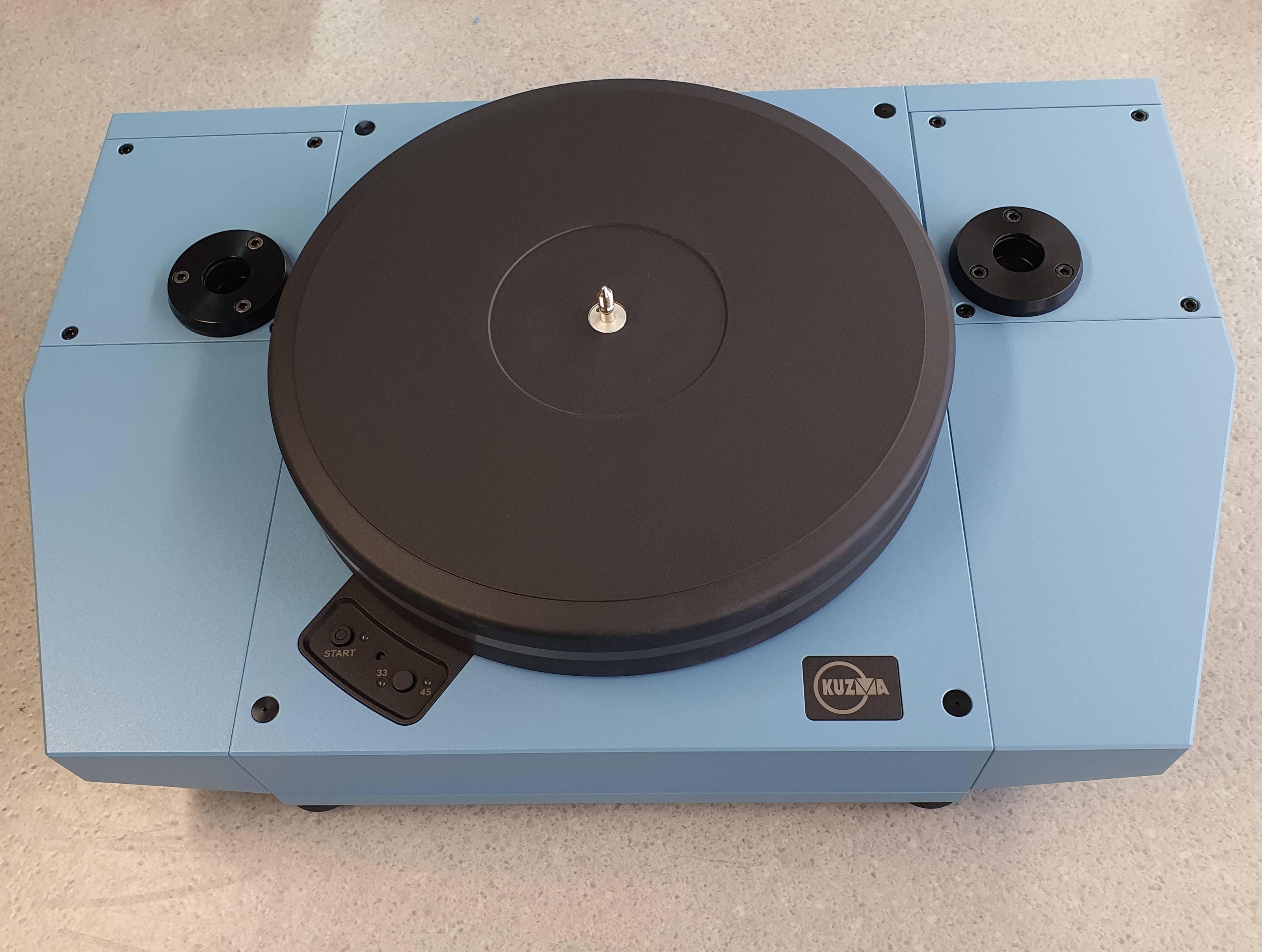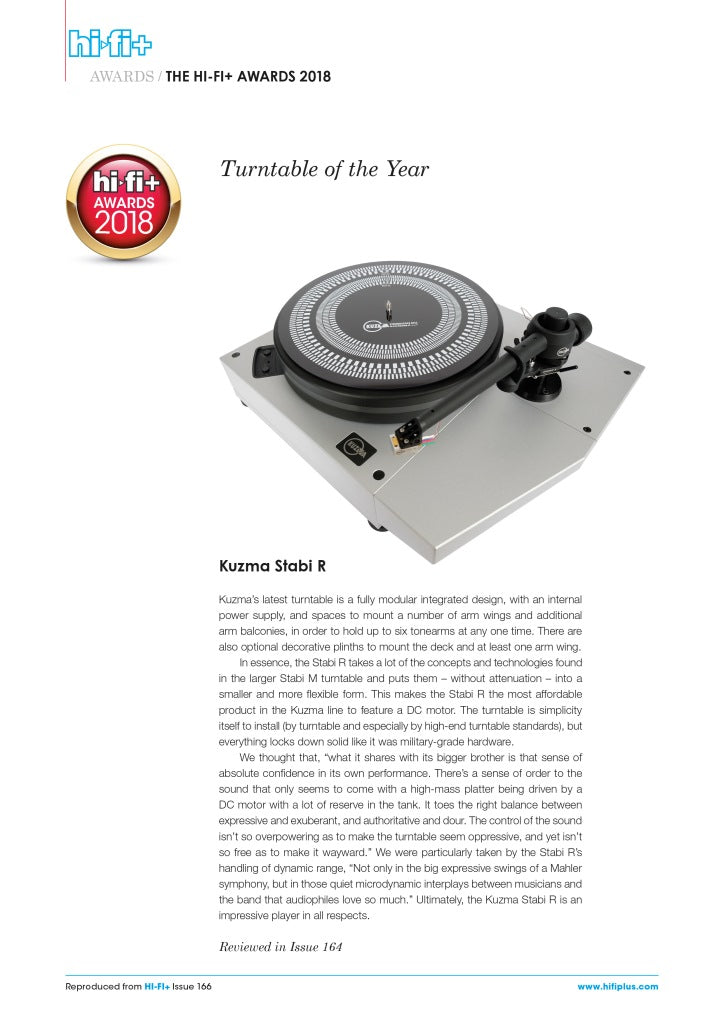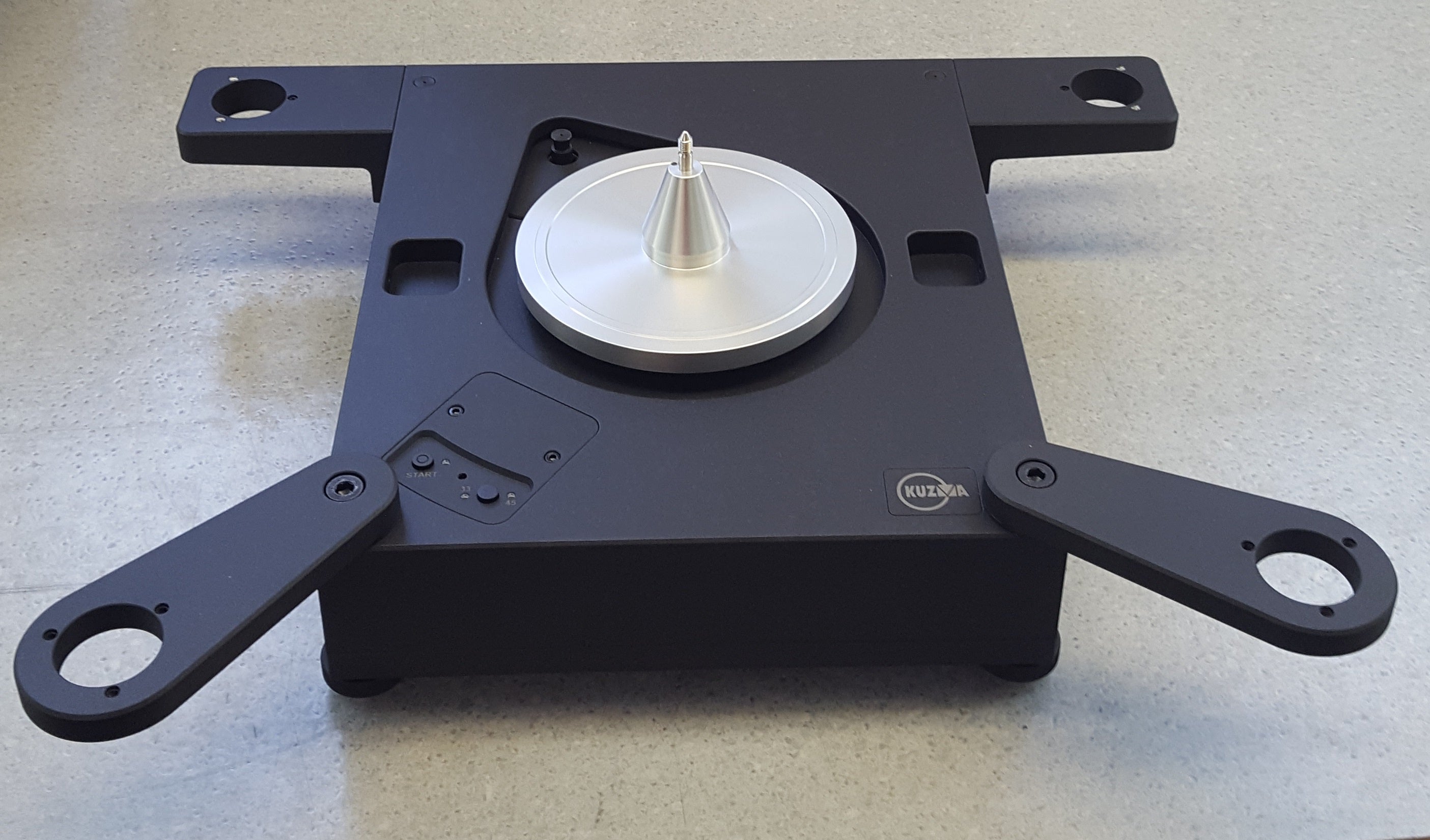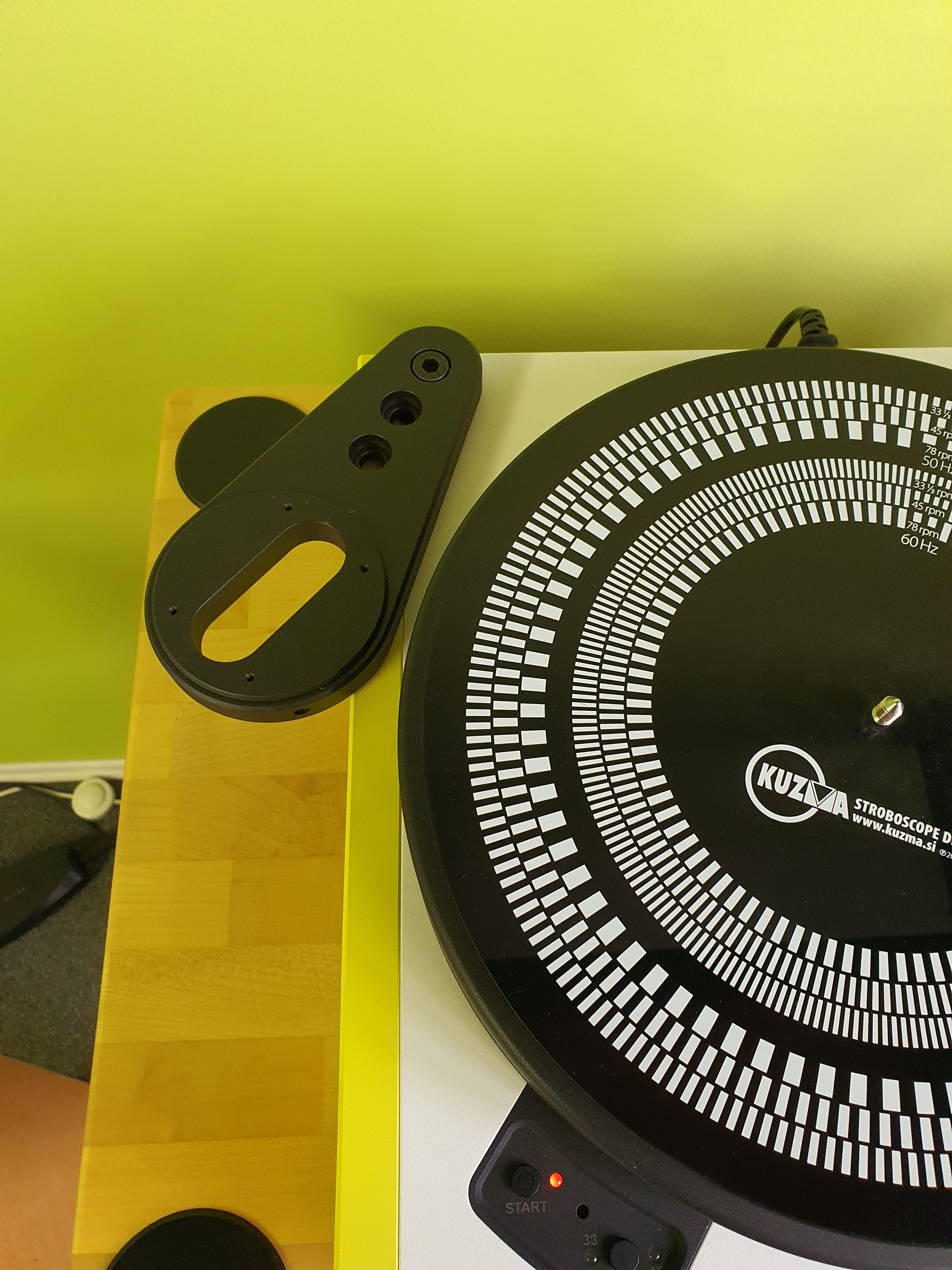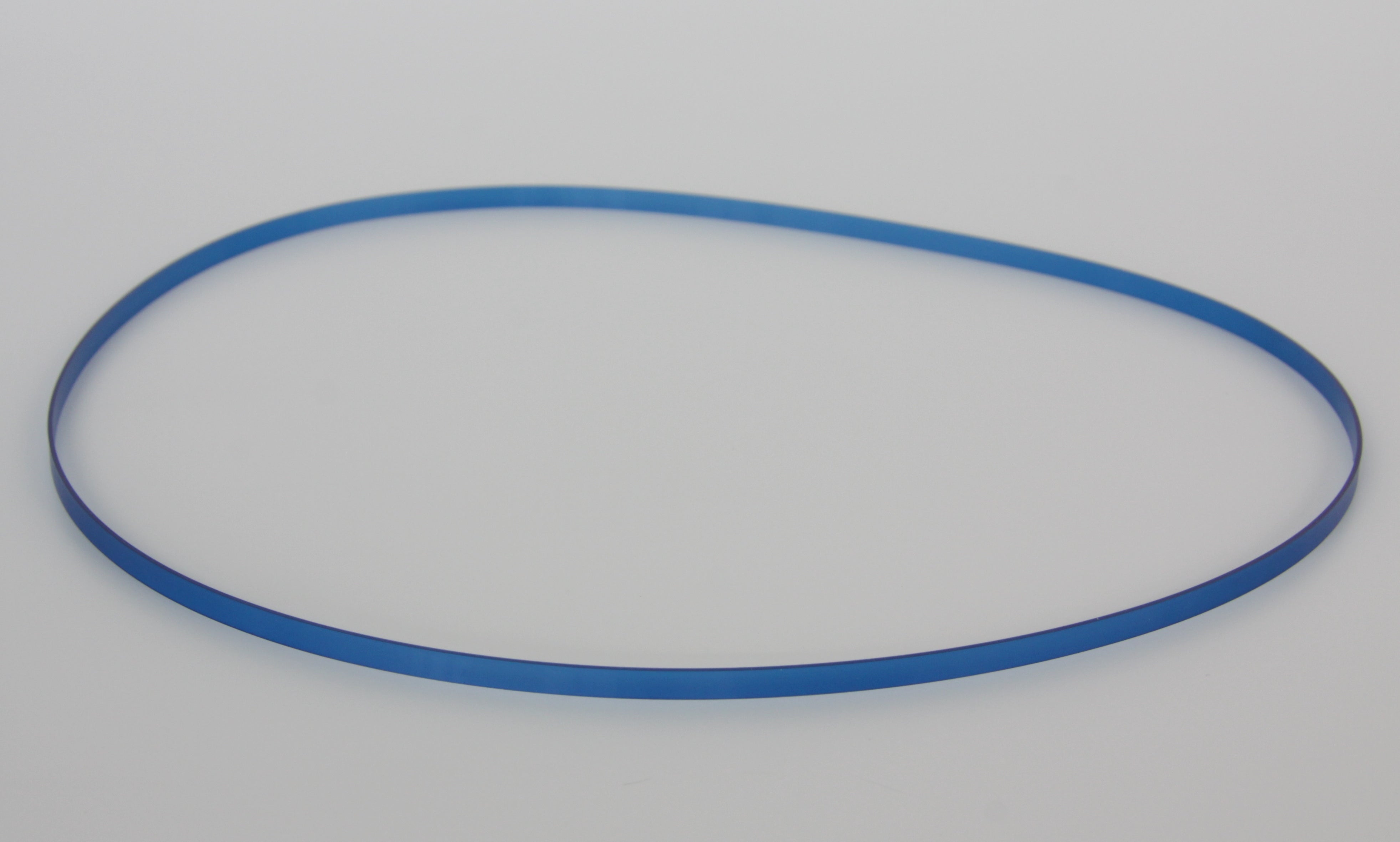 Kuzma Stabi R
---
Kuzma Stabi R
Stabi R is a very compact turntable made from a solid block of aluminium with an internal (built in) electronic power supply. Drive is provided through a DC motor and a proprietary, non flexible drive belt.
The drive concept is exactly the same as on our flagship turntable model XL DC. A very smooth torque characteristic enables the platter to reach its speed of 33 rpm accurately and in less than 2 seconds. A precise, accurate and consistent speed of rotation is maintained even under the most demanding conditions imposed by the complex dynamic peaks in music. We strongly believe that such a drive concept is the best of all hitherto known drive principles (idler, belt and direct).
The main platter is a constrained sandwich design consisting of three layers ( aluminium – acrylic - aluminium) in order to minimise vibration and maximise the damping effect of the platter itself and that of the LP. The ruby ball minimises friction and noise within the thrust bearing and is supported on a special low noise compound material.
One of the crucial design features of the new Stabi R is an unsurpassed degree of versatility and flexibility with regard to multiple tonearm installations. It is possible to use up to 4 (four!) tonearms around the main platter.Further, a variety of colours and a wood finish are available as options.
On the right hand side of the main structure (chassis), there is a firmly attached, but removable tonearm "wing" with the arm board. Both those elements of the Stabi R are also made from solid blocks of aluminium. This turntable has as number of options for use with multiple tonearms and can be provided in various aesthetic finishes. There is an option for two tonearms where the second tonearm wing can be added along the left hand side of the main chassis. Turntable Stabi R base is supplied without any tonearm options, i. e. as main chassis for installations in a custom DIY made turntable plinth..
Wing with armboard: Available various tone arm cut-outs
Arm holder and balcony: Available only with Kuzma cut-out- NEW from 210131- available for other arms- it is called Arm holder multi- fixed with M10 screw.
Stabi R base:  you could fit it into your own DIY plinth. See for more details in Manual section below.
Specifications
| | |
| --- | --- |
| Mass | 36 kg |
| Platter Mass | 8 kg |
| Platter Material | Aluminum & Acrylic |
| Bearing type | inverted (ruby ball) |
| Shaft diameter | 16 mm |
| Chassis/leveling | aluminium / yes |
| Turntable leveling | yes (4 adjustable feet-thread M12x1) |
| Drive | Single DC motor |
| Belt | proprietary non flexible belt |
| Internal power supply | yes (electronic) |
| Speeds | 33, 45, (fine speed adjustment) |
| Armboard | yes |
| VTA adjustment | no |
| No. of tonearms | 1 (+ up to 3 optional ) |
| Suspension | no |
| Dimensions | 480 x 380 x 150 mm |
| Base only | 320 x 380 x 150 mm ( 30 kg) |
| RD with Two wings | 600 x 380 x 150 mm ( 38 kg) |
| Wood Version | 500 x 460 x 190 mm ( 39 kg) |
| Finish | black or silver ( RAL 9006 ) |
| Record Clamp | optional ( there is a mistake on brochure) |
| Platter Mat | yes |
| Mains supply |  115/230/50-60 Hz |
| Dust Cover | No |
| Accessories supplied | bearing oil, Allen keys |
| Options | clamp, various pre-cut arm boards, RAL finishes,left sidearm wing, arm holder ( M10), arm holder multi( M10), arm balcony , side panel, wooden frame... |