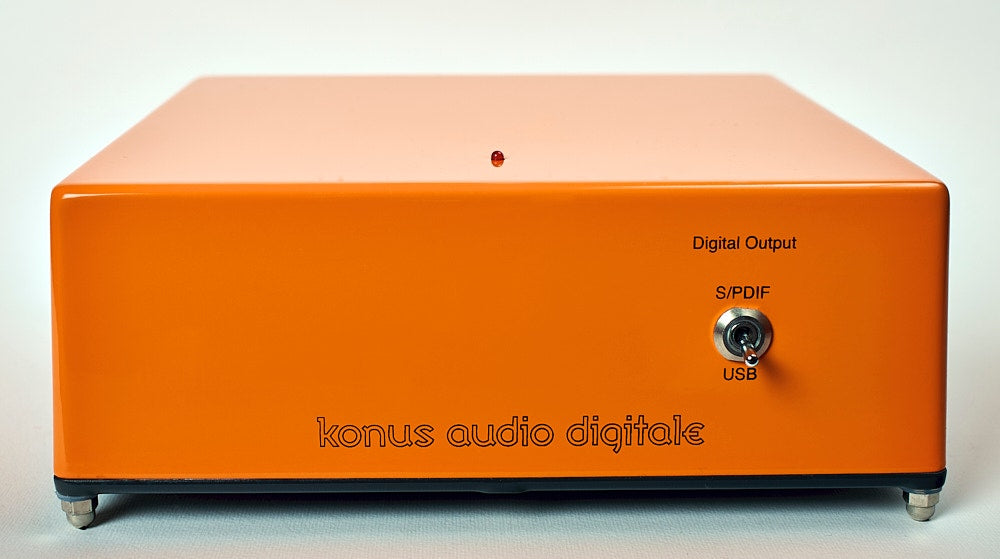 Konus Audio Digitale
---
Konus Audio Digitale 1000 DAC is dual topology S/PDIF and USB digital to audio converter. Both S/PDIF and USB circuitries have been specifically designed and optimised for superior reproduction of each type of connection.
Konus Audio Digitale 1000 DAC is completely in-house handmade product using the highest quality components and high-end hardware.
Konus Audio Digitale 2000 DAC is Digitale 1000 on steroids.
Custom Sternklang internal wiring.
Selected and matched parts, some of which are NOS.
Optimized power supply.
Redesigned topology.
Konus Audio Digitale 2000 maintains the basic DNA of Digitale 1000.
Konus' Mission: Always make cost-no-object products of superlative quality and never cut any corners either in design, production, reliability or, consequently, sound quality. We shall not apologize that we manage to achieve our objectives without pushing prices of our products into stratosphere.
Specifications:
Input: 1x S/PDIF, 1x USB
Output: 1x Line Level
Size: 192 mm (w) x 215 mm (d) x 75 mm (h)
Weight: 2,9 kg
Power Consumption: Standby 3,3 W/h - Full Power  3,3 W/h (@ 230 V)
Warranty: 5 years