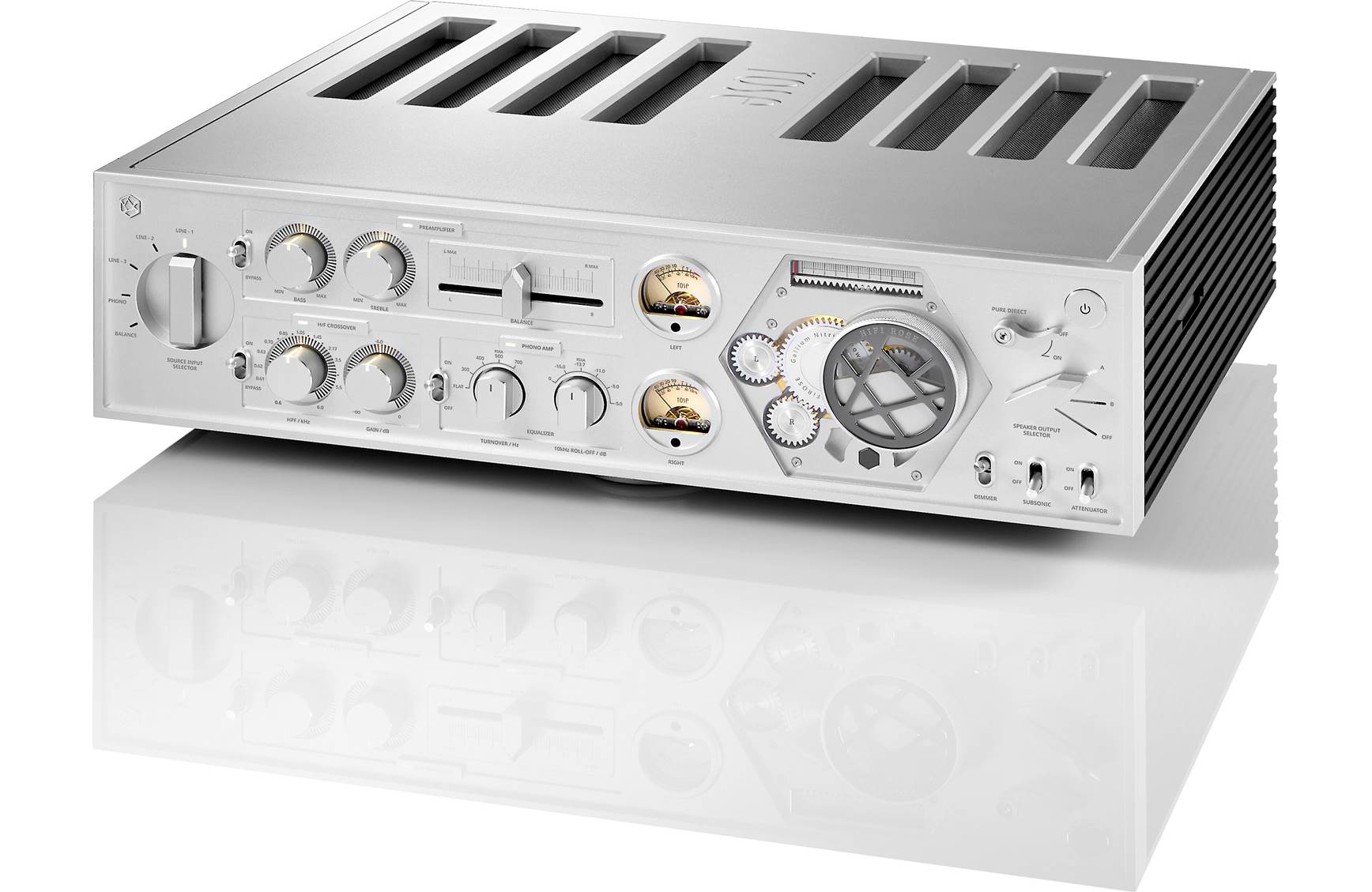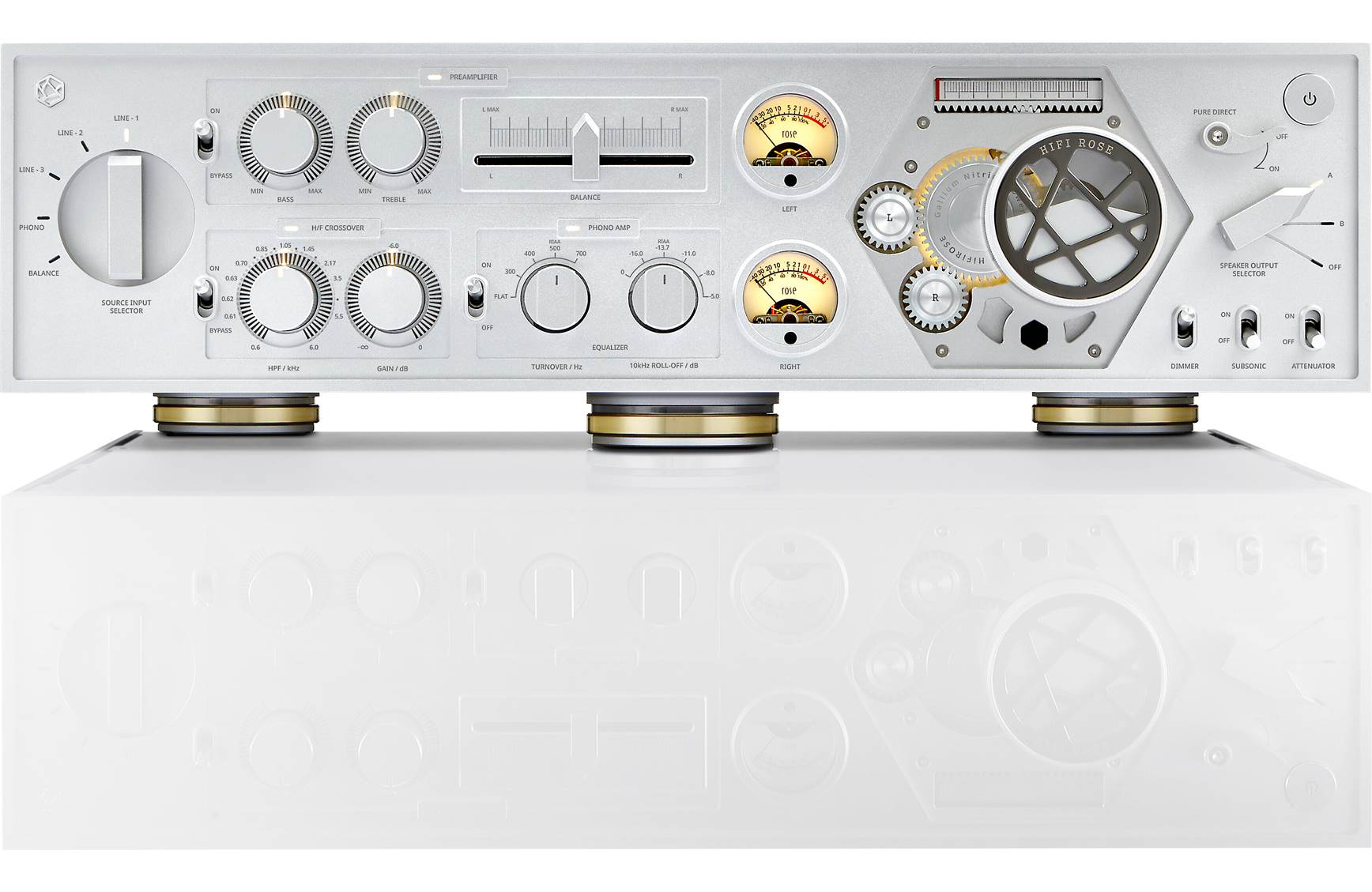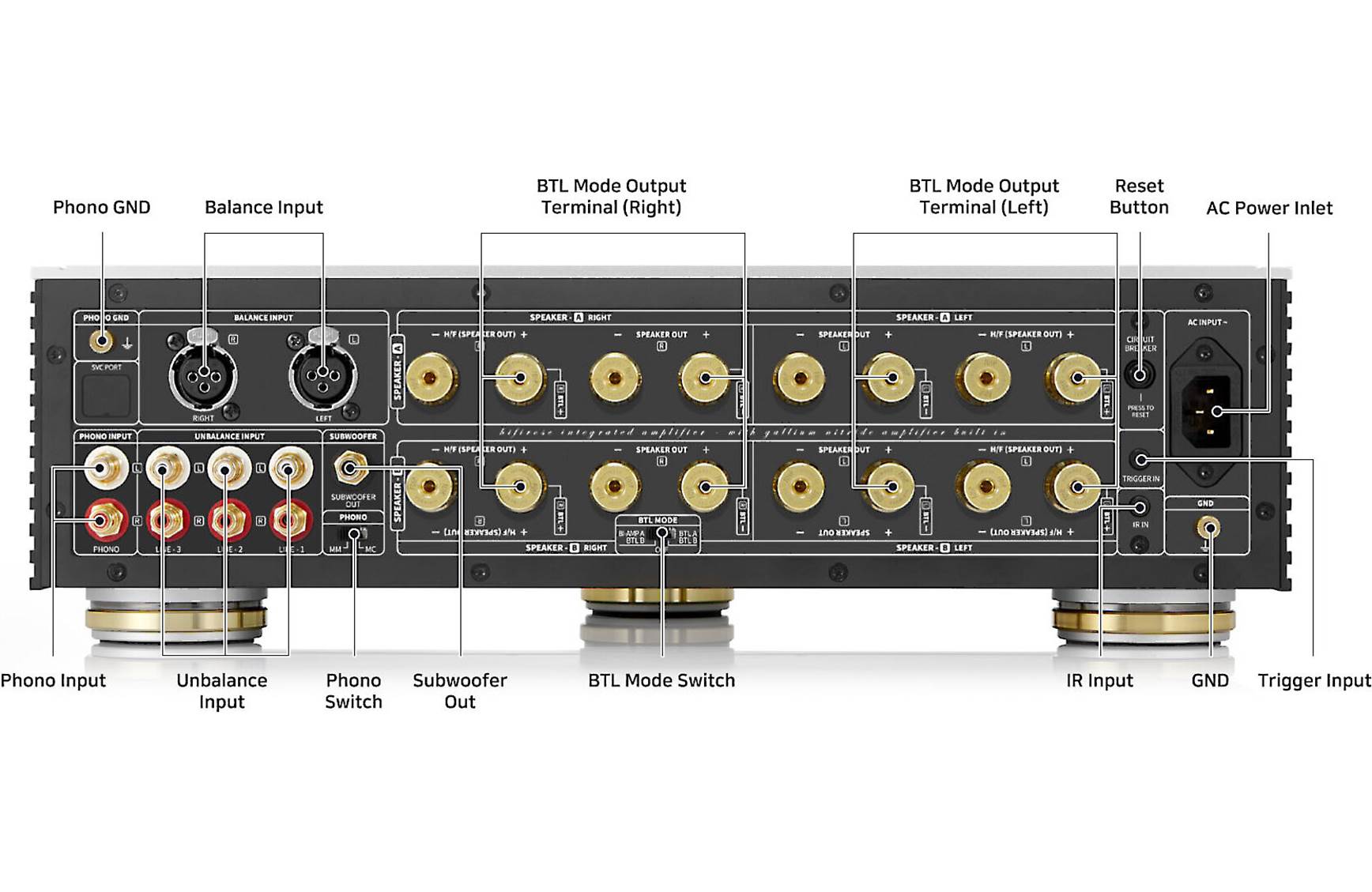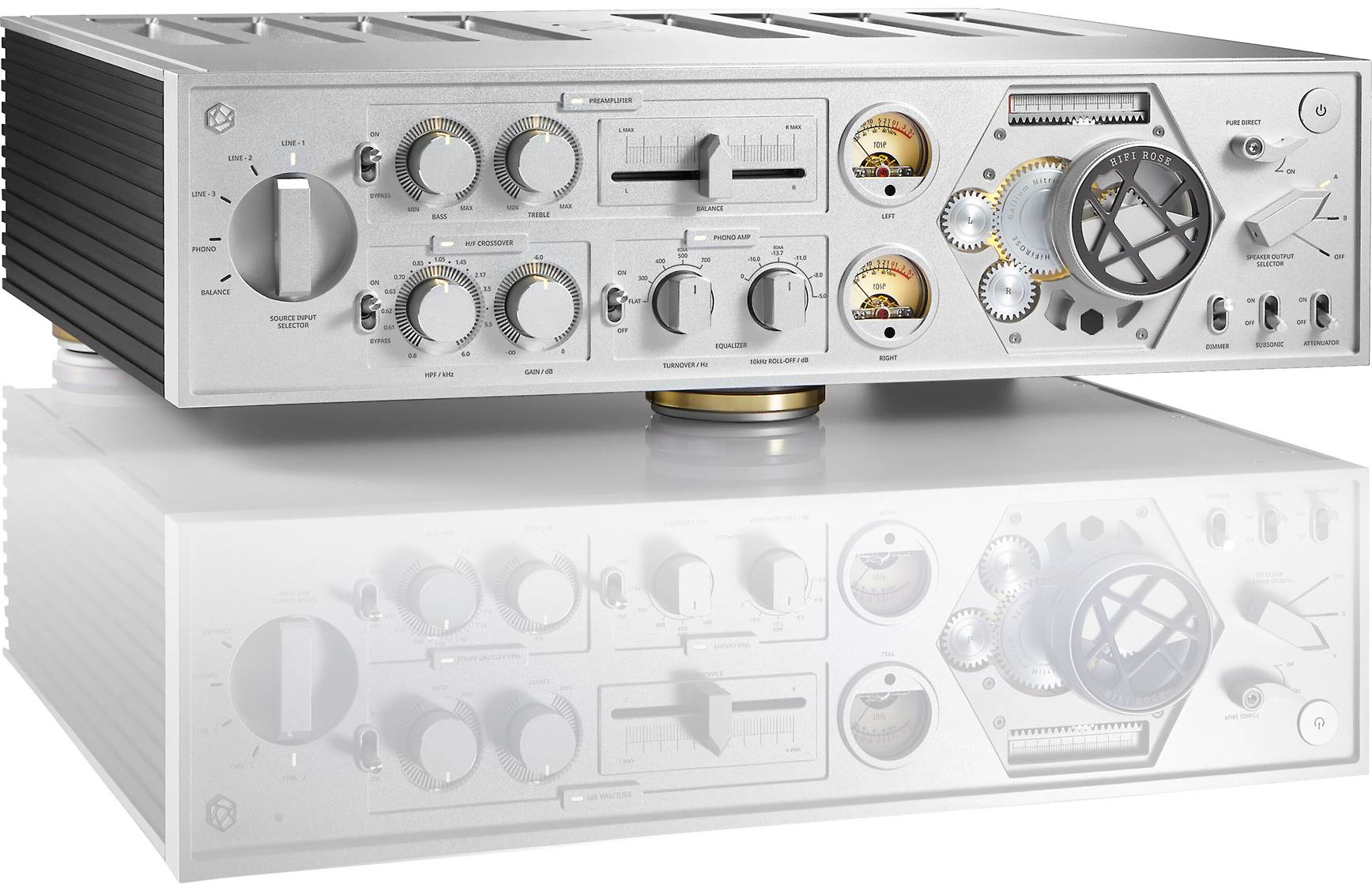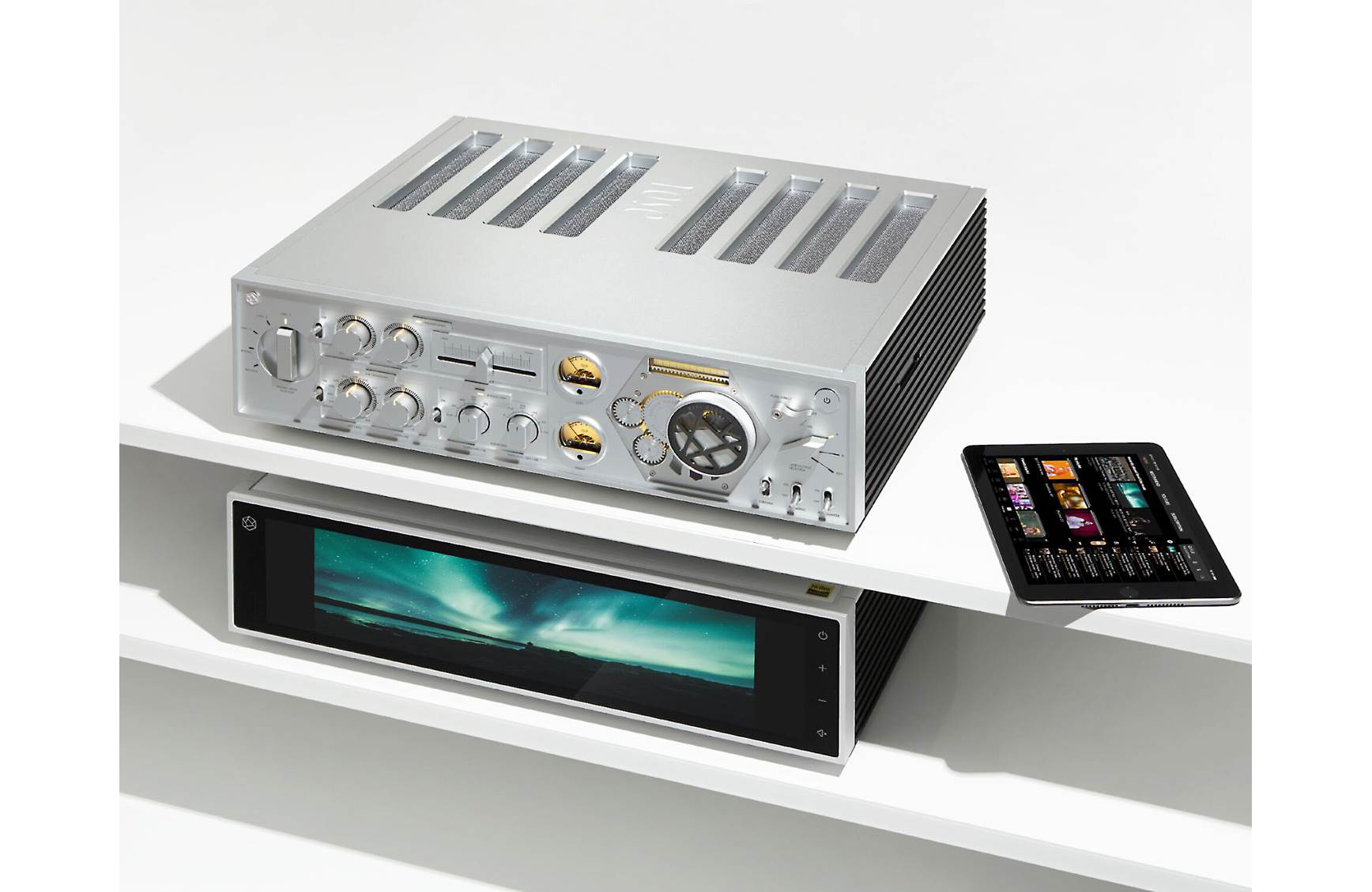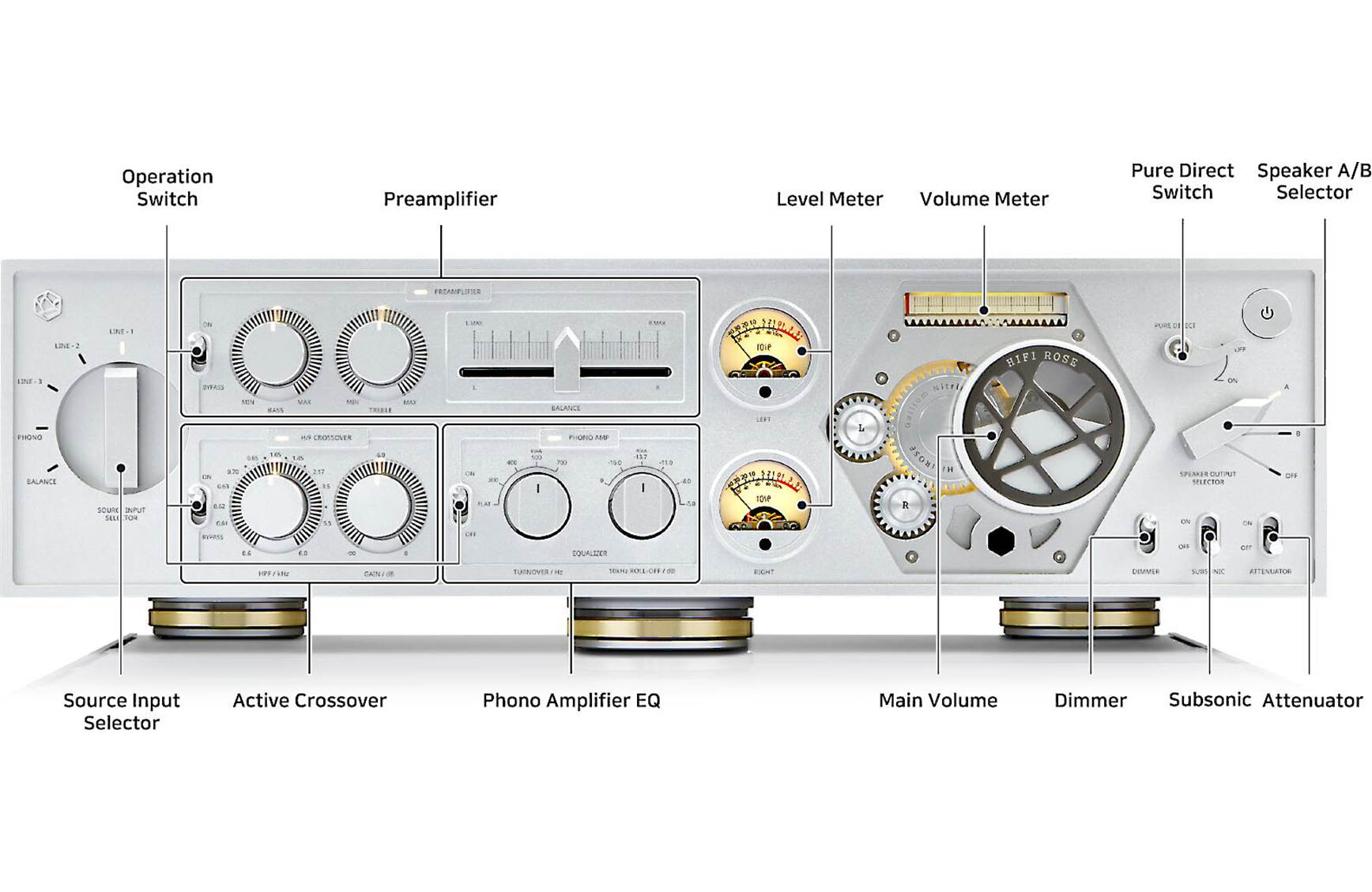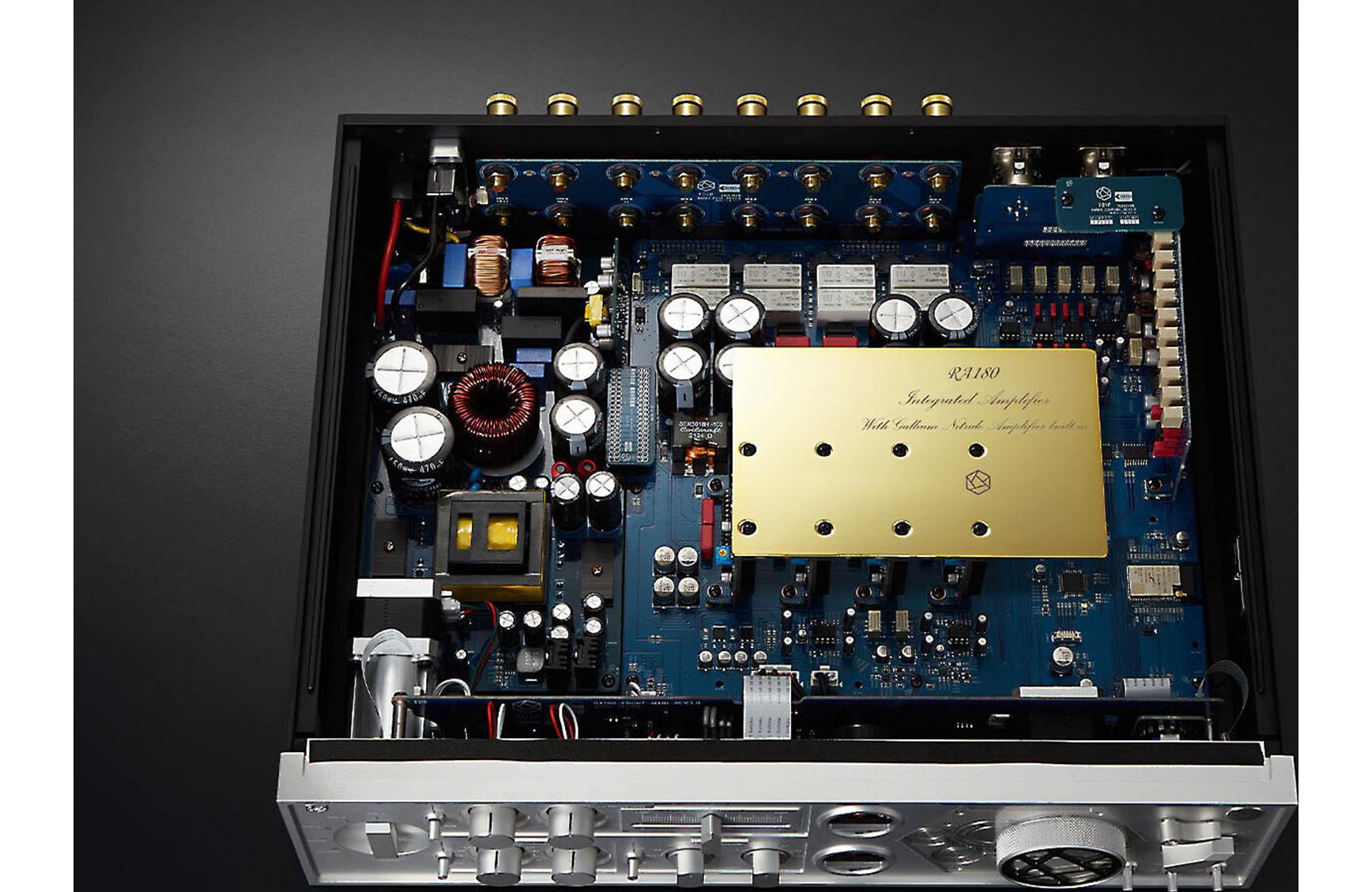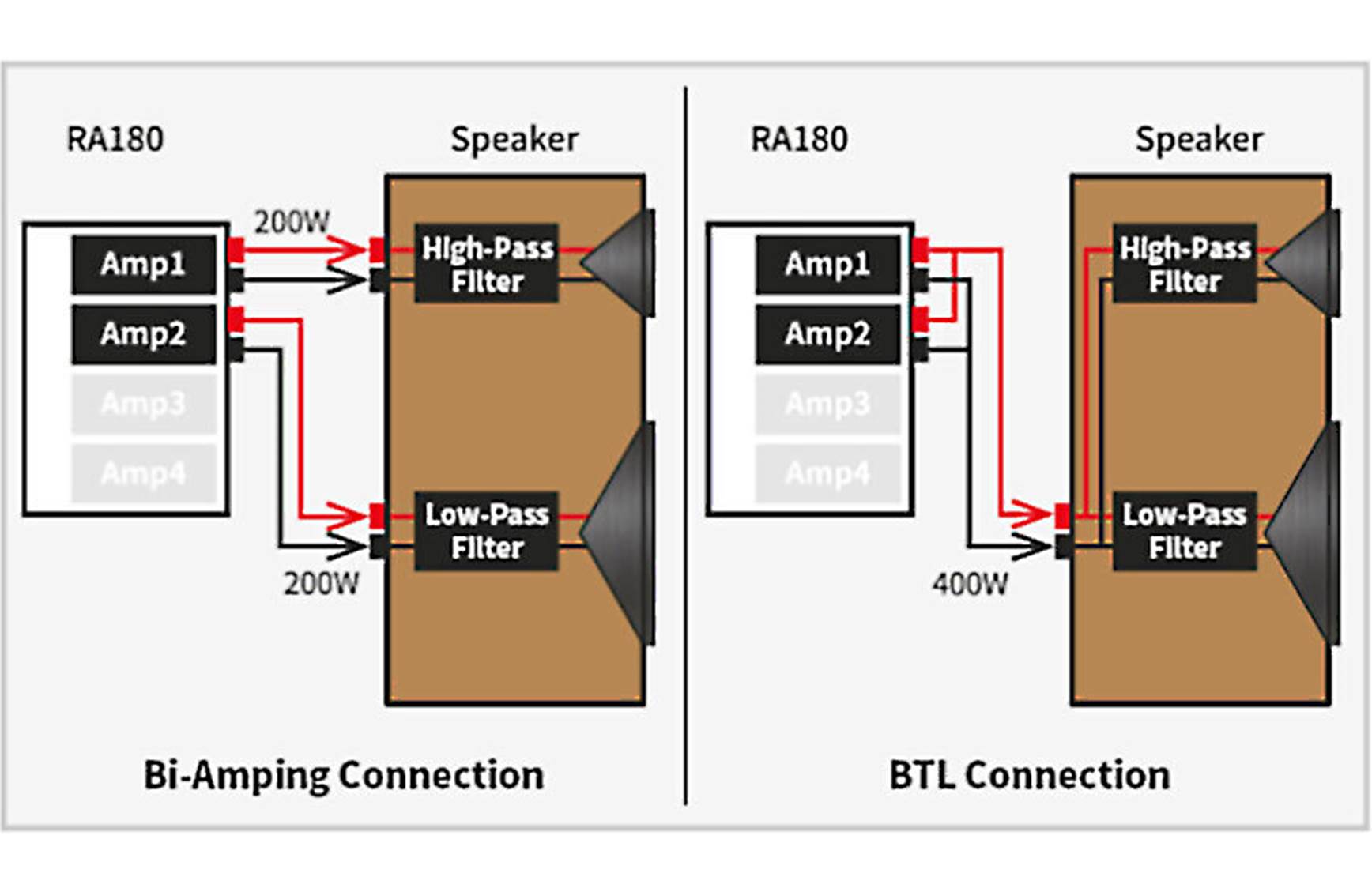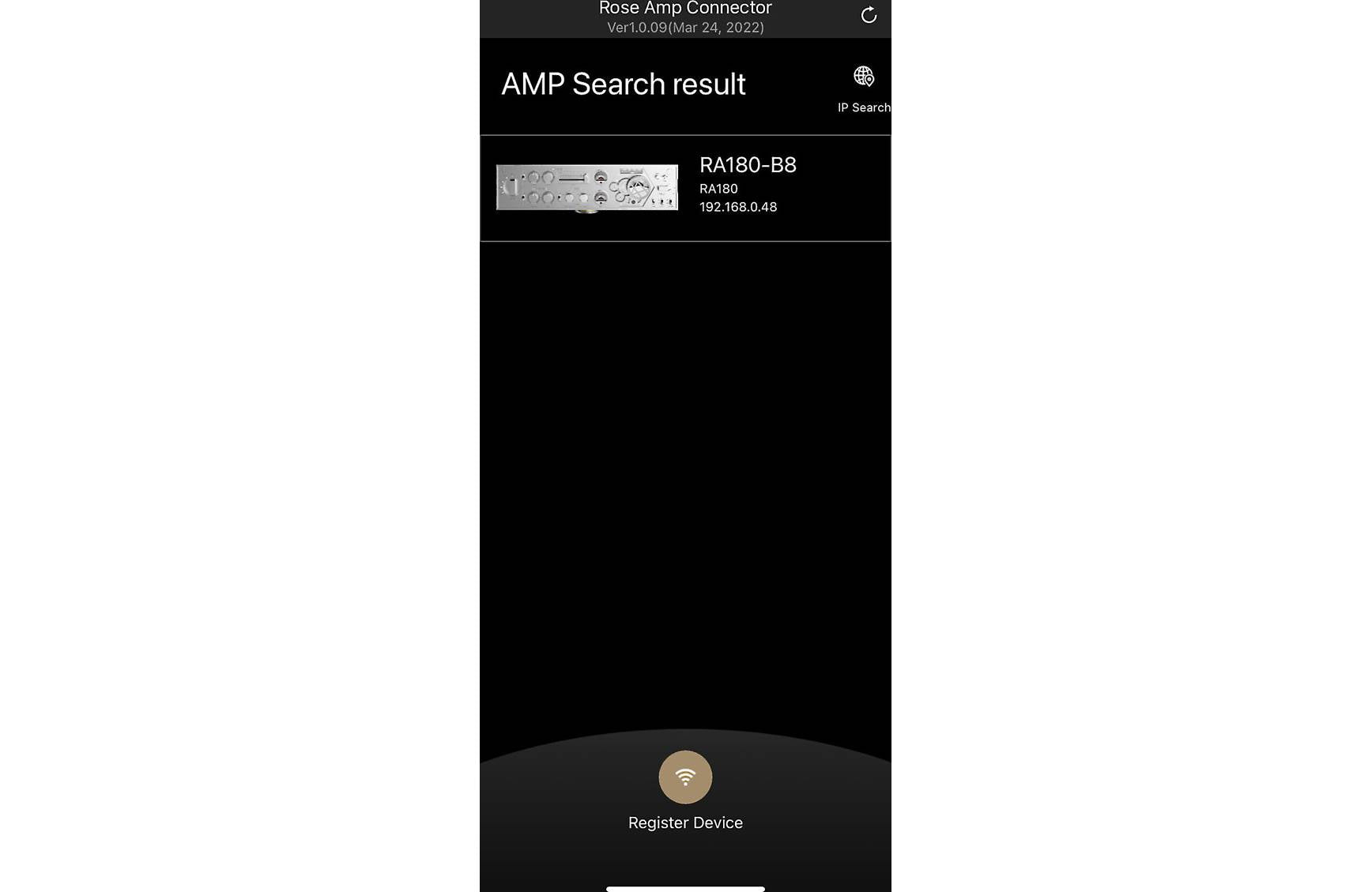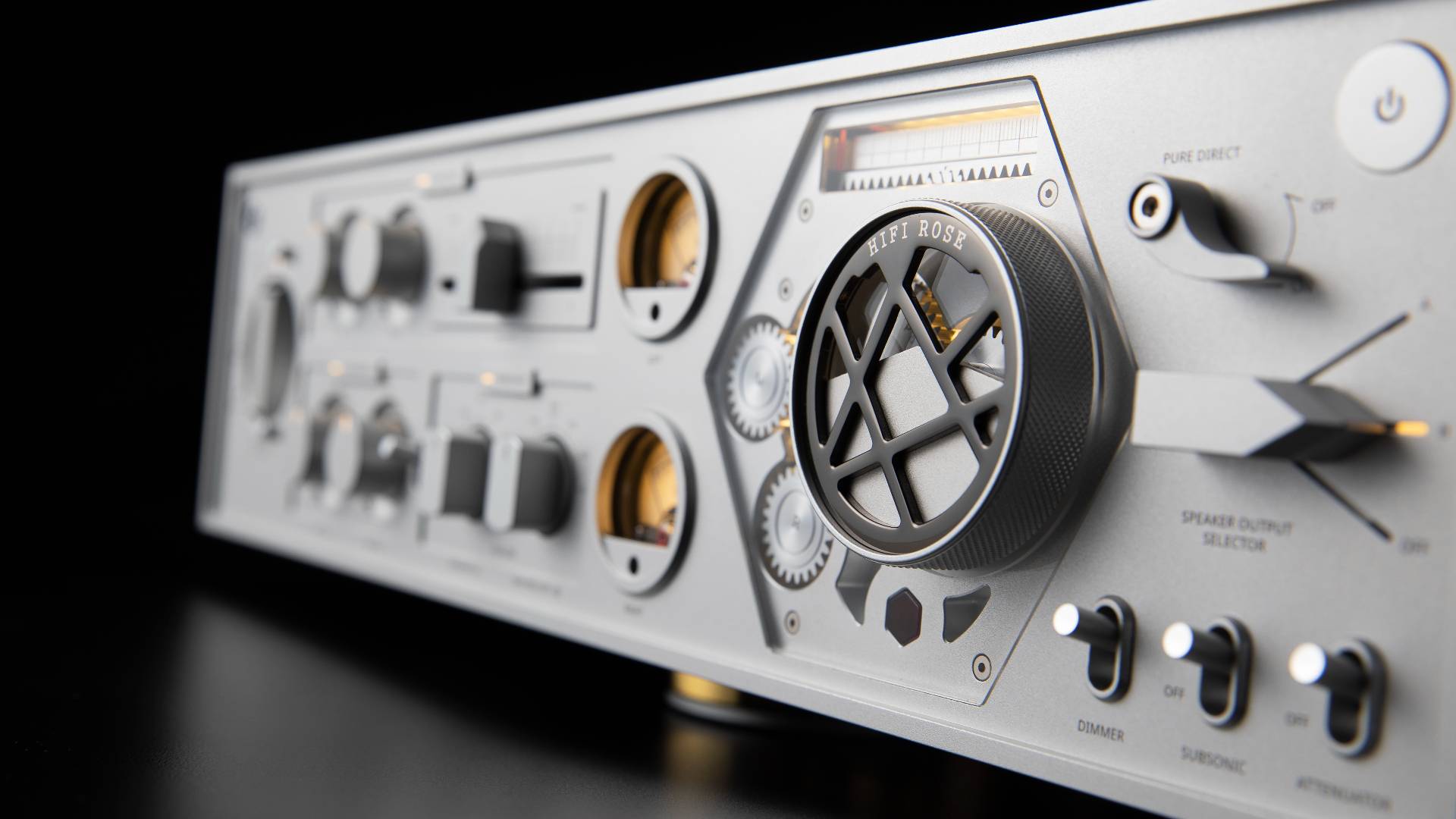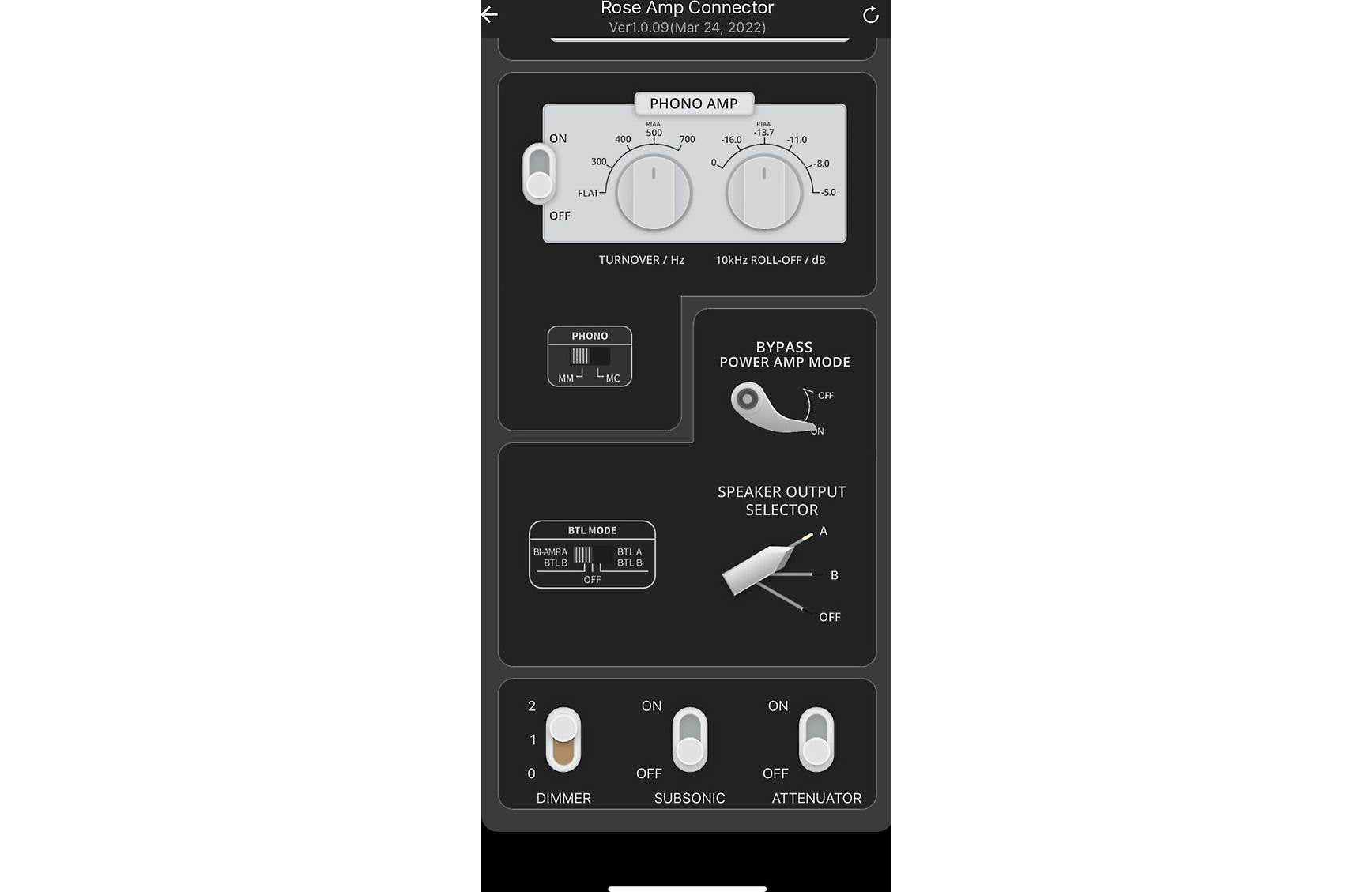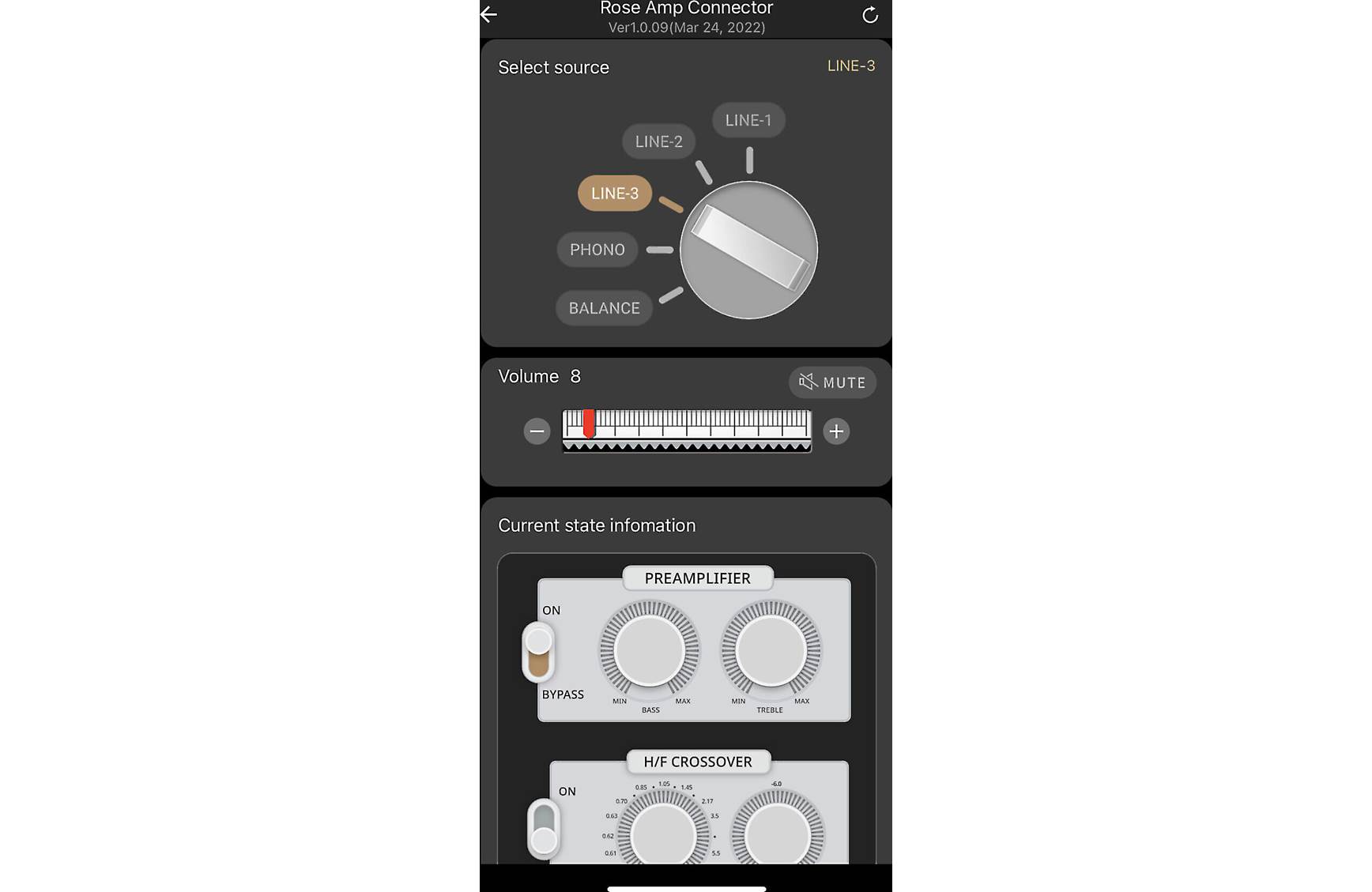 HiFi Rose RA180
---
HiFi Rose RA180 Integrated Amplifier
A 200 W Class AD amp with bi-amp speaker outputs, phonostage, and balanced power supply
The RA180 amp from HiFi Rose uses a new GaN FET to create a class AD design. This greatly improves the linearity of class D designs, giving the amp all of the efficiency and bass grip of a class D, with the upper frequency performance and dynamic ability of AB.
Multi-Output Component

The RA180 consists of two modules: one amp module specialized for stable mid-bass and balance, and another specialized for smooth frequencies. Each module delivers 200 W (8 ohm) and can output up to 400 W per channel. When two independent modules are connected to a speaker's high and low frequencies separately, the power and grip increase drastically. 
There is an active crossover with all frequency controls on the front of the unit.
In addition, the RA180 is designed with a wide frequency response range so that even high-resolution sound sources with an output range of 20 Hz to 50 kHz (100 kHz @ -3 dB, 200 kHz @ -6 dB) are supported. Although this playability may be outside a person's hearing range, it means great linearity within the audible band and a great sense of space.
Balanced Power Supply

The power supply that has been exclusively developed for the RA180 uses 4th generation SiC FET technology to provide high output with less heat. In addition, by using a self-developed PFC (power factor circuit), it is designed not to be affected by sudden load fluctuations. The power supply device was developed to support a powerful damping factor of at least 200, and the high output of 1000 W is designed to produce powerful bass and soft treble.

Phonostage with Variable EQ

The built-in phonostage offers low-mid bass turnover, and high-frequency roll off adjustment. It supports both moving magnet and moving coil cartridges.

Specifications
Power Output (4 ohm, 8 ohm, BTL Mode): 200 W x 4, 200 W x 4, 400 W x 2
Input Sensitivity (XLR, RCA, Phono MM, MC): 2,000 mV, 1,000 mV, 5 mV, 0.5 mV
Dimensions (WDH): 17" x 15.3" x 5" (430 x 391 x 130 mm)

Weight: 36.8 lb (16.7 kg)