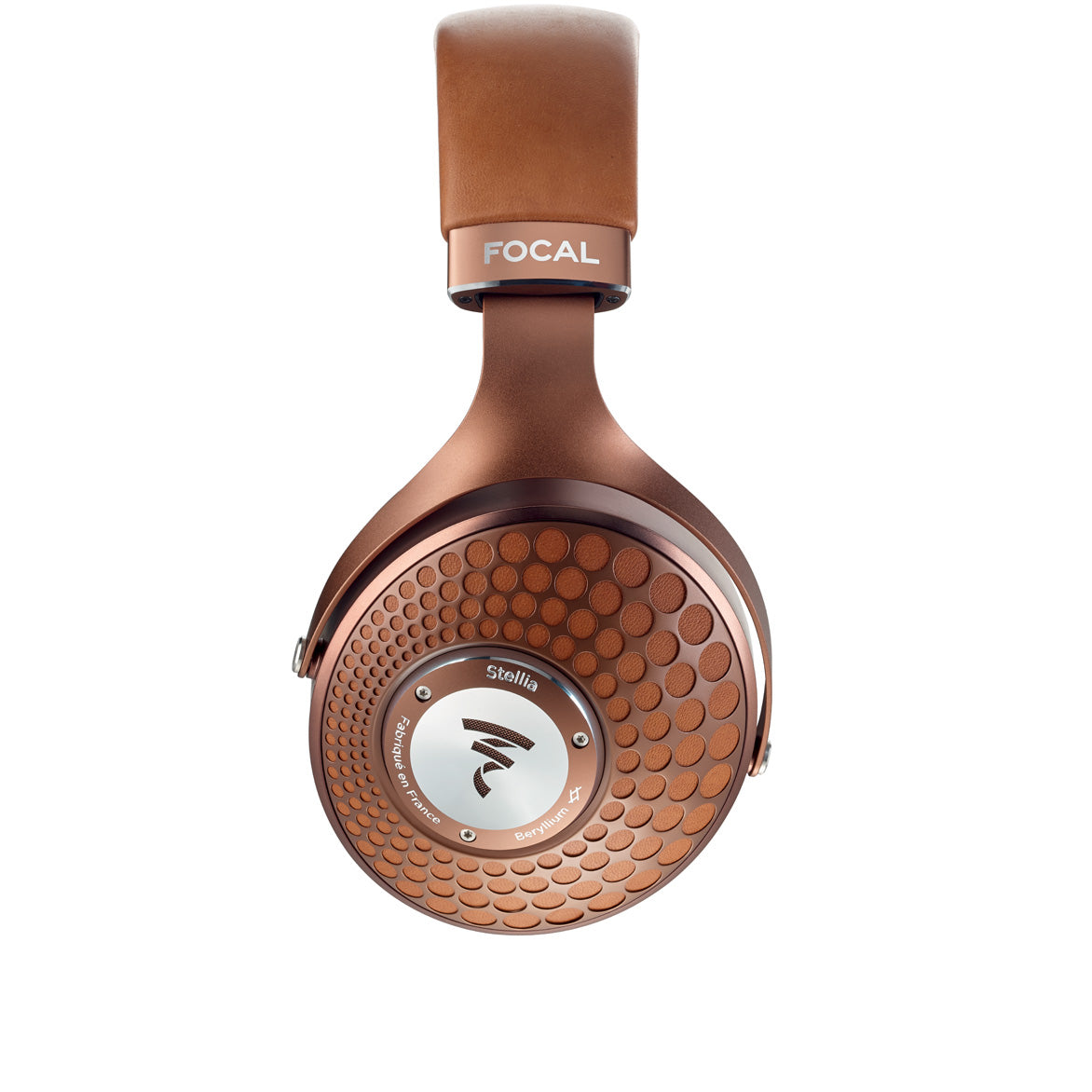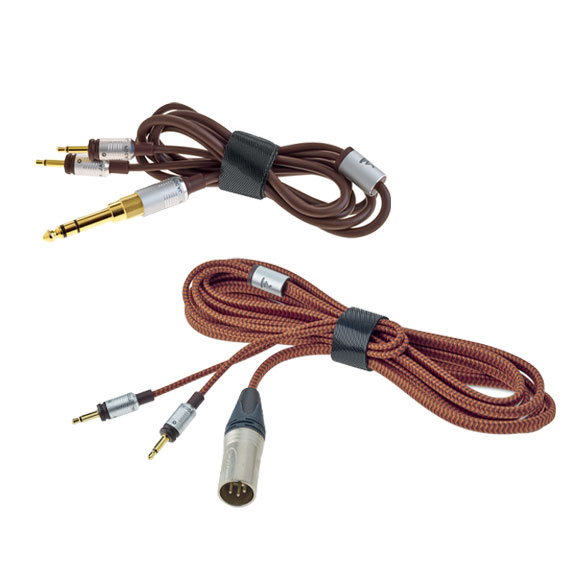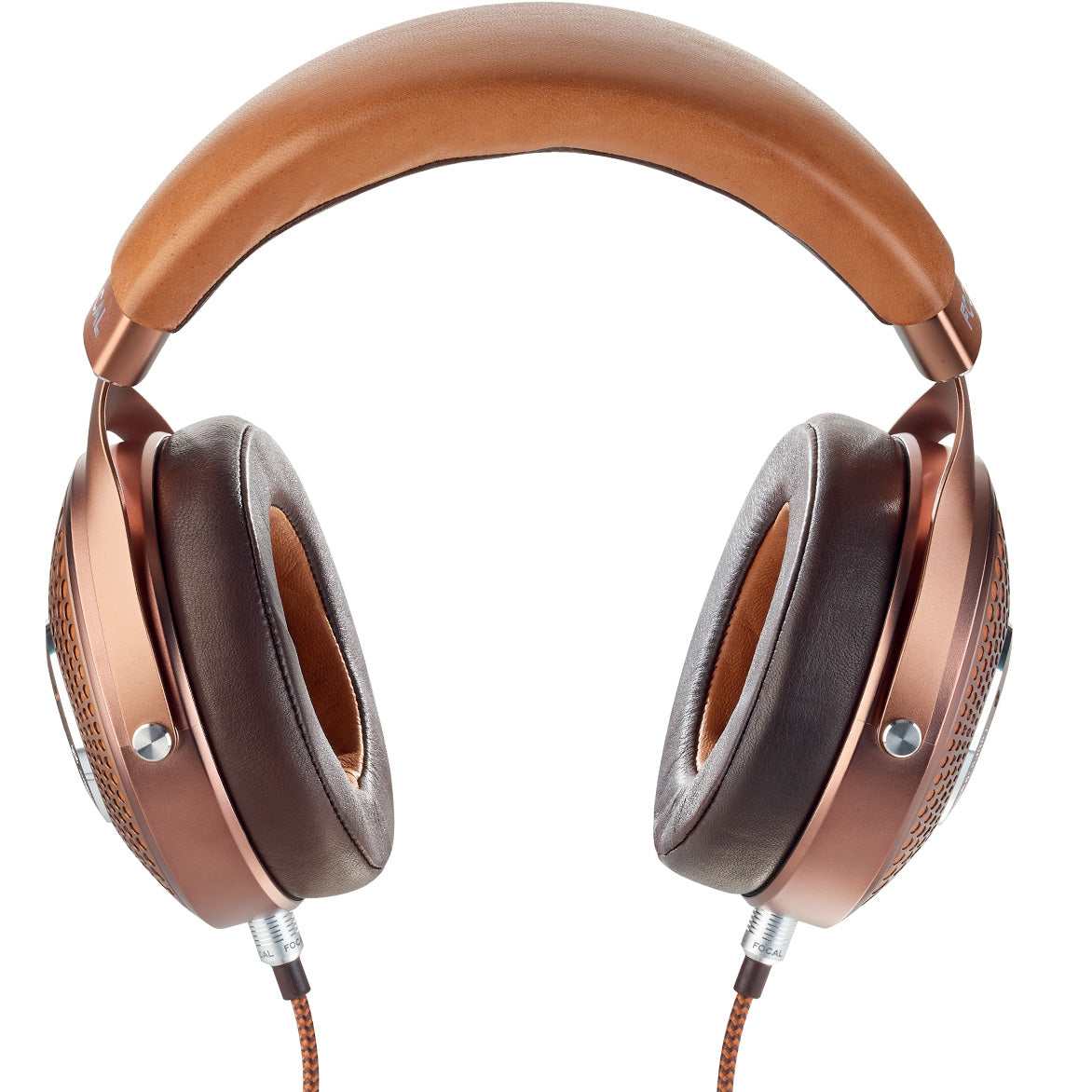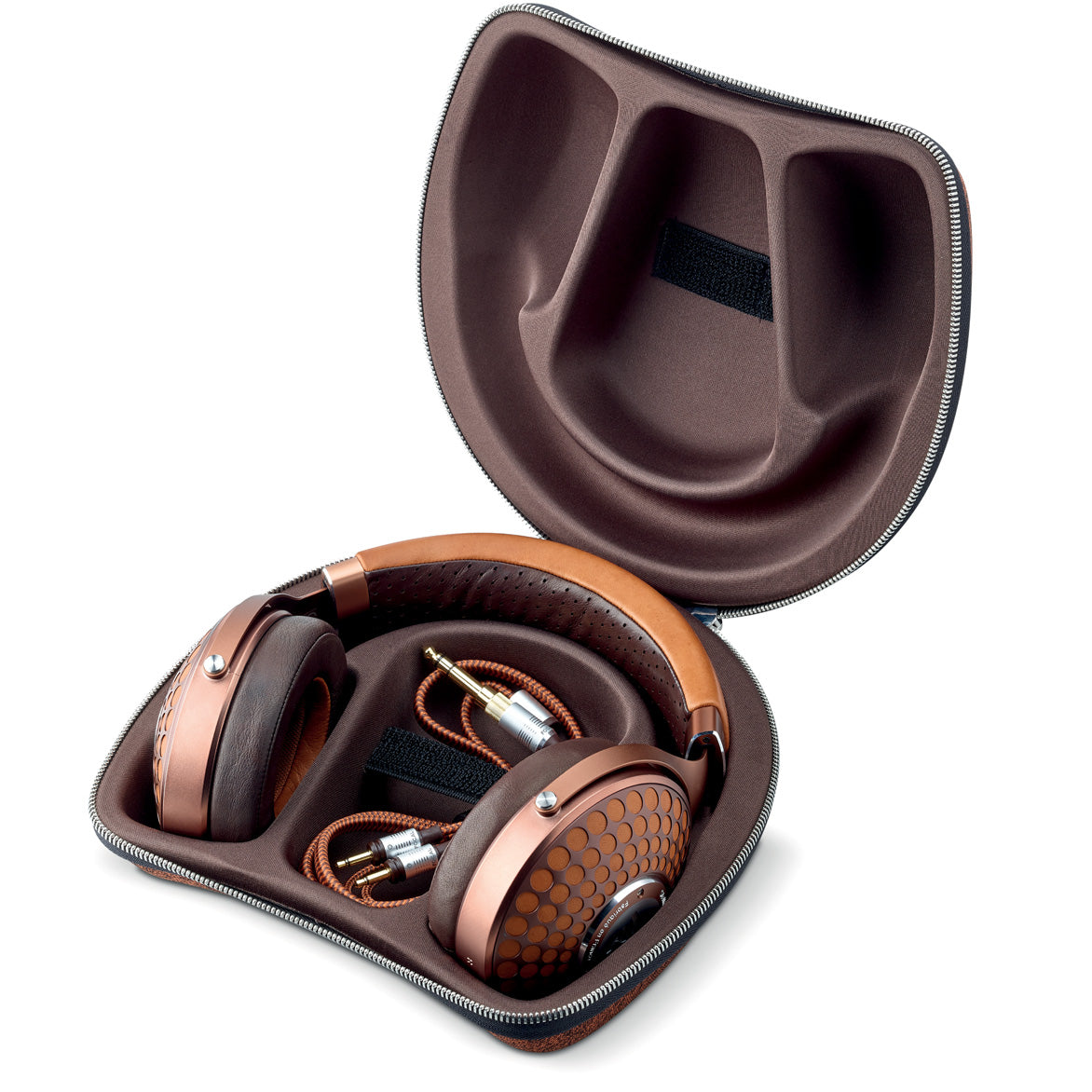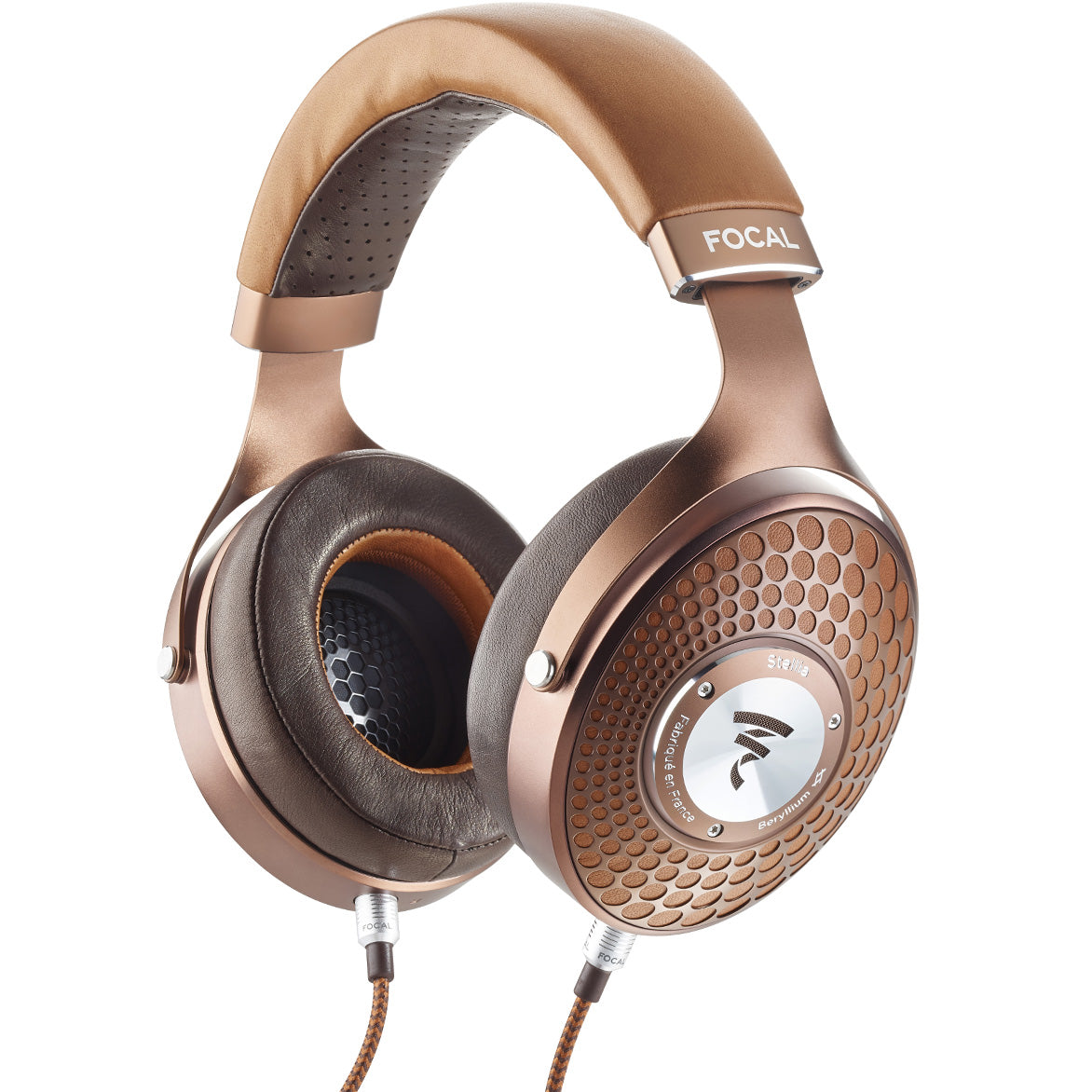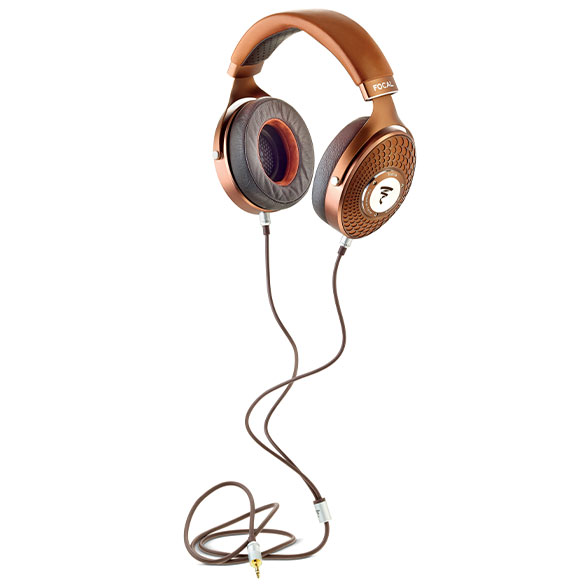 Focal Stellia
---
Hi-Fi Closed-back headphones
This very high-end circum-aural headphones manufactured at Focal is equipped with a new generation of exclusive electrodynamic speaker drivers, capable of working at low acoustic load while offering an extremely extensive frequency response (5Hz – 40kHz). Thanks to the many cutting-edge technology which are integrated in its speaker drivers (the frameless 100% copper voice coil, 'M'-shaped pure Beryllium dome), Stellia delivers a perfect sound, whether bass articulation or the highest frequency details. In addition, Stellia's offers extremely low impedance at 35 Ω, making the headphones very easy to drive through the output of a mobile audio source: experience the purity of sound, everywhere.
Each component has been developed with optimal acoustics in mind, without compromising on style. Because at Focal, innovation goes beyond technology; it influences product use and aesthetics. So, the two cognac and mocha finishes and the full-grain leather chosen sublimate this unique object.
Total Comfort
Stellia uses the headband and yoke mechanical features originally developed for the Utopia headphones. The consistent curve between these two elements offers flawless comfort, regardless of the shape and size of the listener's face and head. This comfort is enhanced by the high-resilience memory foam used for the earpads.
The two cognac and mocha finishes and the full-grain leather chosen are testament to the meticulous attention paid to each and every detail of these elegant headphones.
The high-fidelity everywhere with you
'M'-shaped pure Beryllium dome, frameless 100% copper voice coil, new surround… are technologies which offer exceptional dynamics for closed-back headphones and contribute to the reproduction of the tiniest sound details at both high and low frequencies. The respect of the original audio signal is unfailing and the neutrality is flawless, for voices and trebles of astonishing realism.
The Focal engineers worked to achieve the pure sound: vents are integrated to extend the speaker driver's frequency response; an EVA foam positioned behind the speaker driver absorbs high frequencies; acoustic diffusers break up standing waves to obtain sound reproduction that is free of interference...
Perfect isolation
Stellia soundproofing capacity has been further enhanced by its closed design and thanks to the earpads whose 50% of their height is designed to diffuse sound through a non-perforated full-grain leather and 50% absorbs the audio signal through an acoustic cloth which covers the memory foam.
Running-in period
These headphones require a running-in period in order to operate at their best.
They will run themselves in naturally after several hours of listening time.
If you want to speed up the process, we recommend playing very bassy music through them for at least 24 hours at a relatively high volume.
This will stabilise the speaker drivers and allow you to get the very best out of your headphones.
 K

ey Points
Reference closed-back headphones for home and on-the-go use

Exclusive full-range speaker drivers with an 'M' shape pure Beryllium dome

Uncompromising tonal balance, reproduction of the tiniest sound details at both very high and very low frequencies

Incredible dynamics within a pair of closed-back headphones

Excellent performance when connected to a portable audiophile player

Very good ambient noise soundproofing

Comfortable and ergonomic

High-quality materials used
Accessories
A case - cognac and mocha faux-leather
One 3m (9.1ft) high-quality cable - Ideal for use at home on a high-end amplifier, thanks to its symmetrical 4-pin XLR connector.
One 1.2m (3⅜ft) high-quality cable - designed to be portable with a stereo 3.5mm jack (⅛").
A rigid travel case - in cognac and mocha woven finishes.
Specifications
Type

Circum-aural closed-back headphones

Impedance

35 Ohms

Sensitivity

106dB SPL / 1mW @ 1kHz

THD

0.1% @ 1kHz / 100 dB SPL

Frequency response

5Hz–40kHz

Loudspeaker

1.6" (40mm) pure Beryllium "M" shape dome

Weight

0.96lb (435g)

Cables Provided

•

1 x 4ft OFC 24 AWG cable with 1/8" (3.5mm) TRS Jack connector




•

1 x 10ft OFC 24 AWG cable with 4-pin XLR connector




•

1 x Jack adapter,




1/8" (3.5mm) female – 1/4" (6.35mm) male

Carrying Case Provided
 

9.8"x9.4"x4.7" (250x240x120mm)