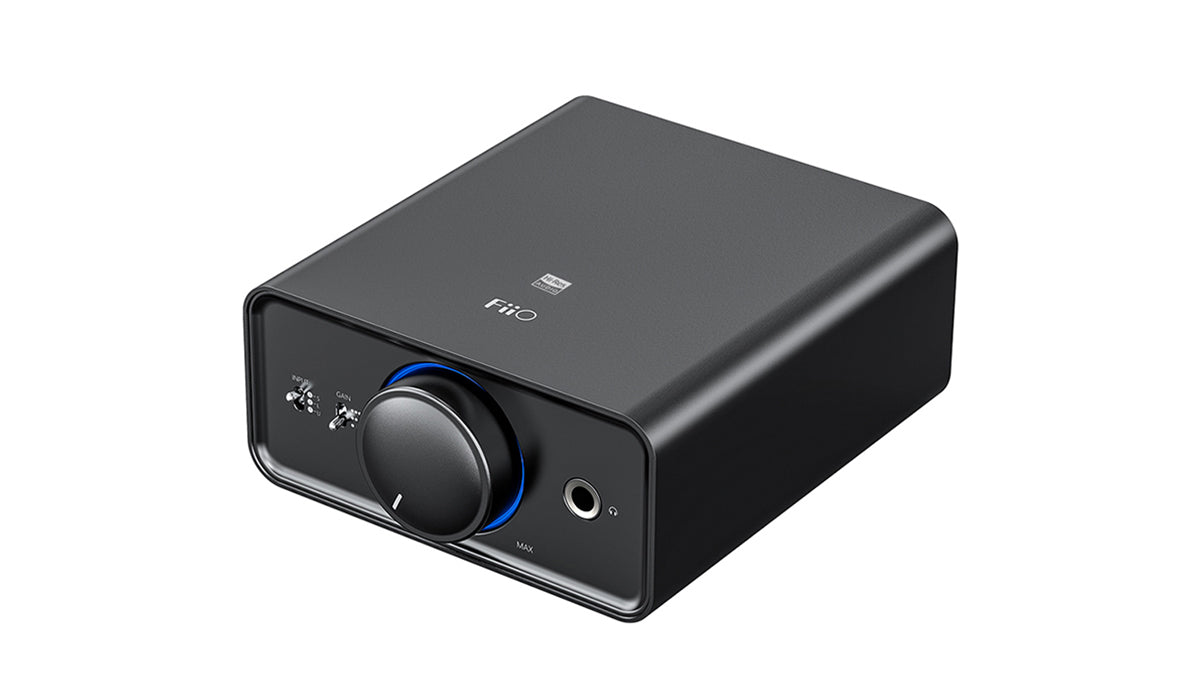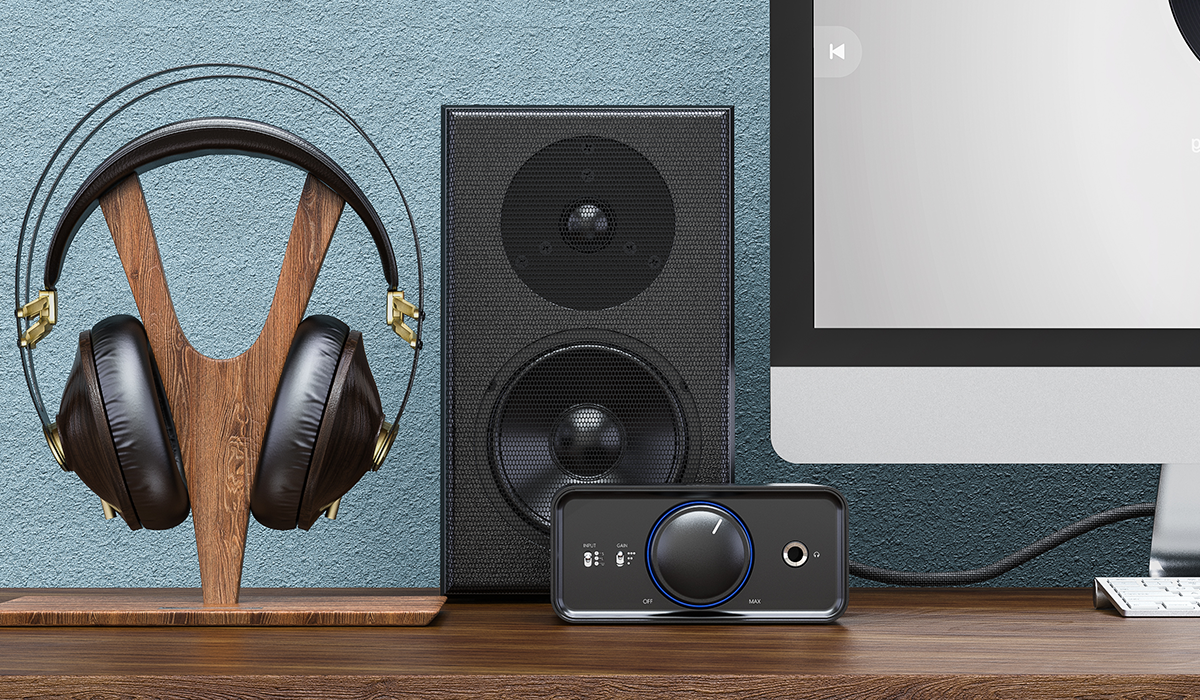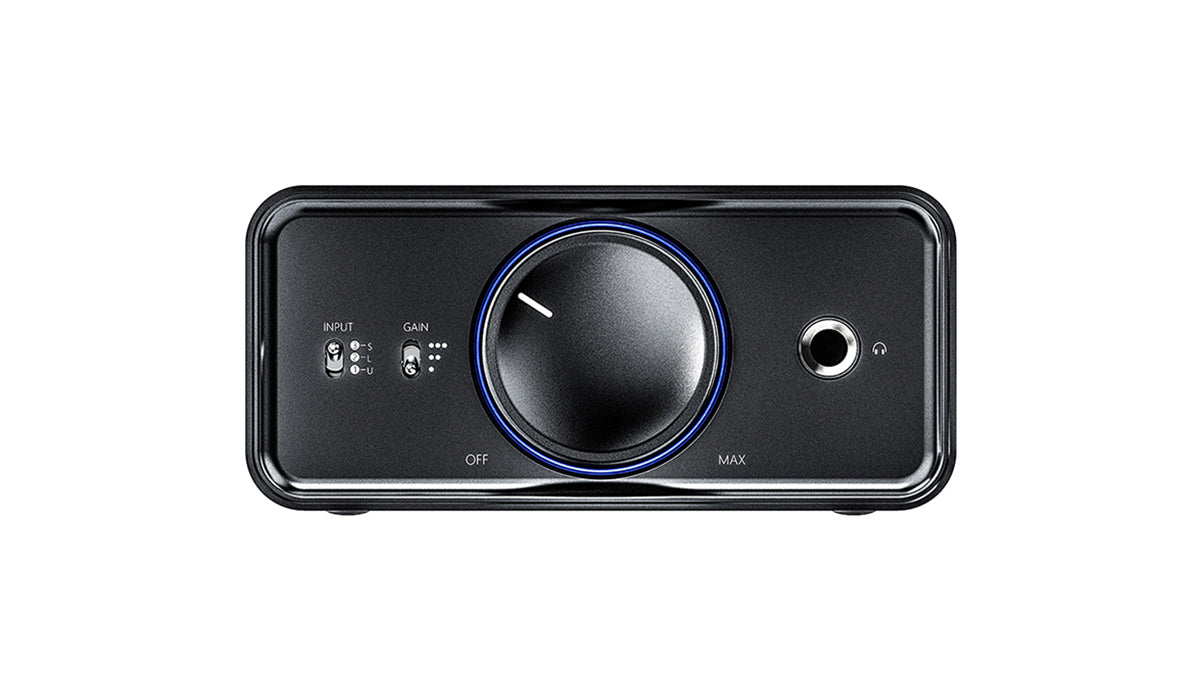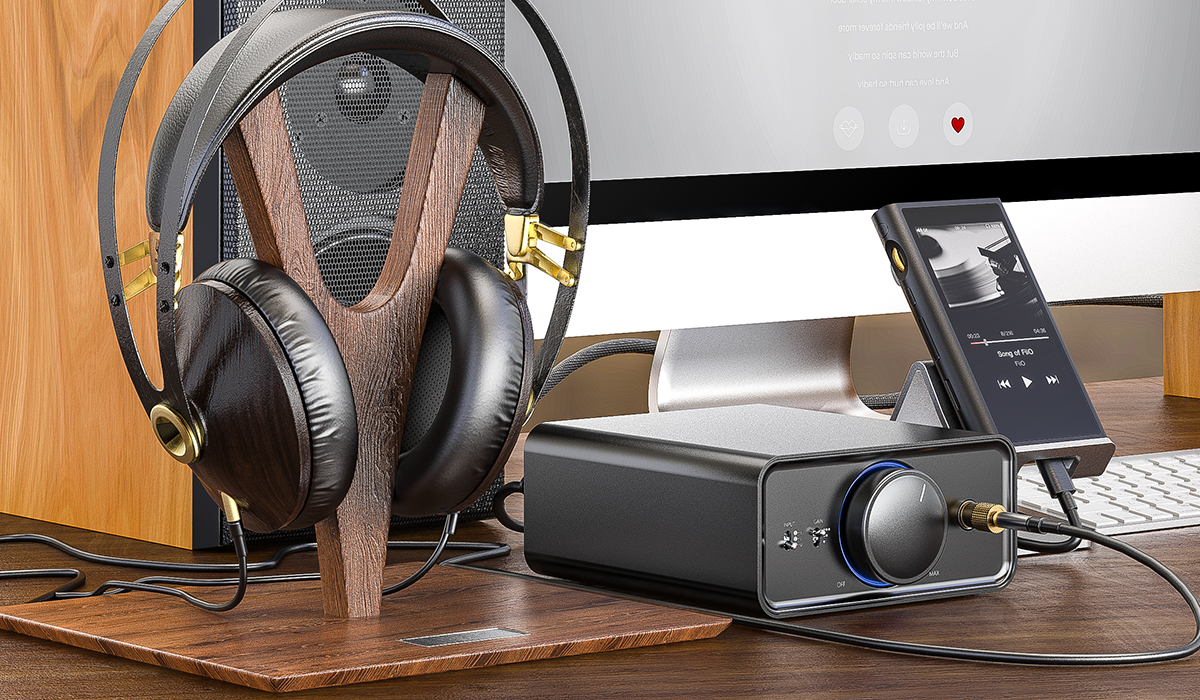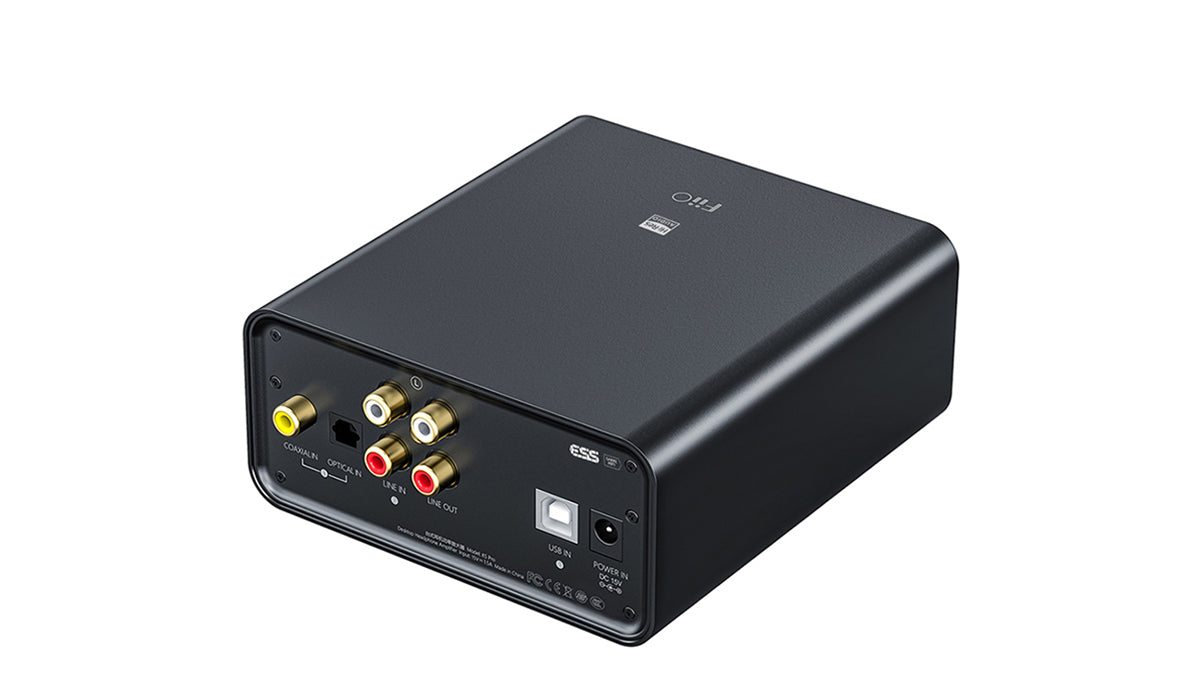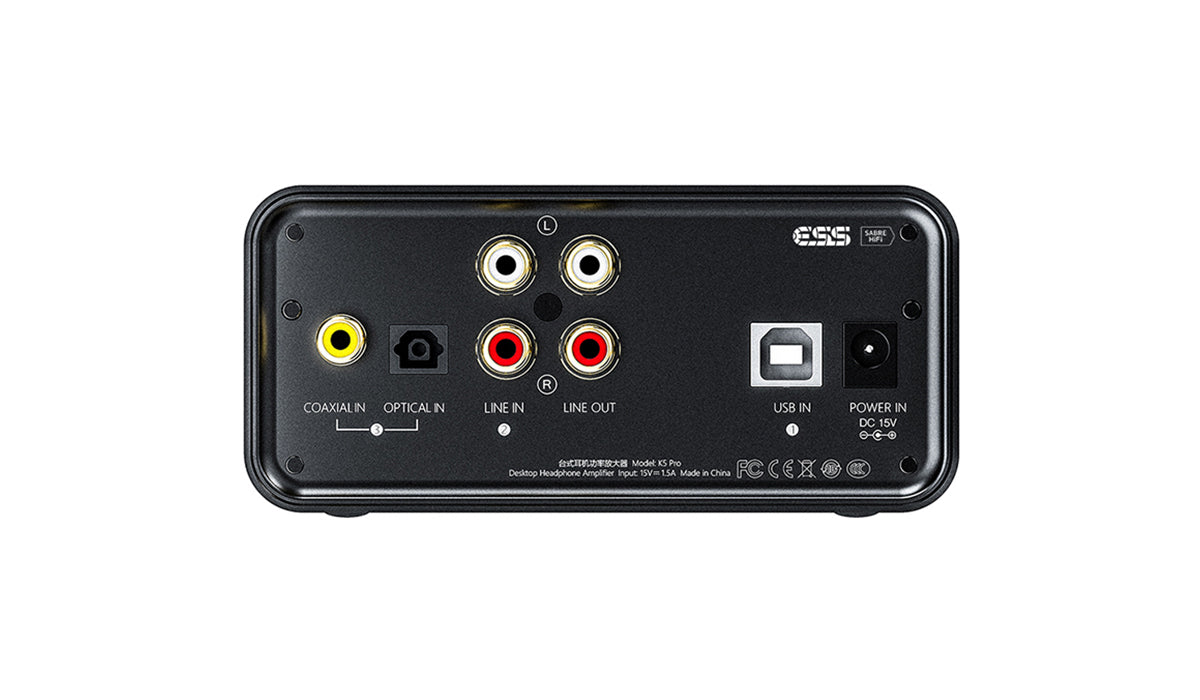 Fiio K5Pro ESS
---
Fiio K5Pro ESS
High-performance DAC ES9038Q2M | XMOS decoding
3 gain levels | Specially-designed audio architecture
Supports 768k/32bit, DSD512| RGB indicator lightsding
1.5W large power | Coaxial/Optical/RCA line inputs
6.35mm/RCA line outputs 
Specially-designed audio architectureor true high-fidelity sound
When it comes to amplification, the K5 Pro ESS is no slouch. The K5 Pro ESS has generous space to fit and package the necessary components for exceptional analog amplification,and packs a four-level audio circuit capable of providing extraordinary audio fidelity in its class: second-order LPF + analog volume adjustment + voltage amplification + current drive. Each part of the amplification circuit works perfectly together in harmony for excellent dynamic range and high resolution of sound.
No matter what audio equipment you use, digital audio inherently has advantages in integrity and fidelity of signals transmitted. The K5 Pro allows you to take advantage of digital audio with optical and coaxial inputs supporting up to 96kHz inputs, convenient for connecting various music players and digital interfaces.
Both coaxial/digital inputs present 768k and native DSD512 support
The XMOS XUF208 USB decoding chip equipped with the clock matching management system, allows decoding up to a sample rate of 768kHz and native DSD512.
Safe, secure, and robust external power supply
The K5 Pro ESS uses a DC 15V power supply designed to specifically minimize noise. The incoming DC power is filtered with a secondary power supply, which then independently supplies power to the amplification part of the audio circuit and the rest of the circuit. This effectively suppresses power supply ripple and minimizes power supply crosstalk between the two major sections of the circuit, for a more stable and less noisy power that is crucial for outstanding sound for such a precisely-designed high performance audio architecture.
1.    Desktop DAC and amplifier like a USB sound card + full-sized headphones
2.    DAC for external sources like a USB sound card +active speakers
3.    Powerful amplifier for mobile devices Connect your phone via USB OTG, or connect your player via coaxial
Highly useful beyond imagination, Wide variety of inputs and outputs
The one-piece all-metal oversized volume knob is seamlessly integrated within the aluminum front panel, allowing you to easily and comfortably control volume. The RGB light indicator that surrounds the volume knob lights up with different colors according to the current sample rate, giving a lively splash of color that perfectly complements the minimalism of the rest of the K5 Pro ESS.
Minimalist yet full of personality
48kHz and below ——Blue light
48kHz and above ——Yellow light
DSD——Green light
Getting precise with toggle switches
Both the input selection and gain are controlled by tactile toggle switches, which are clearly labelled allowing you to  easily control your music.
The carefully-tuned feed-forward amplifier circuit design increases the power output of the TPA6120 op-amp by more than 60%, for a total power output of up to 1.5 W under a 32Ω load, and up to 20Vpp at 300Ω. The K5 Pro ESS easily handles any low or high impedance headphone.
Extremely powerful headphone amplification
Through reconstruction of the ADC curve, the K5 Pro ESS's  volume control allows you to smoothly adjust volume at extremely fine increments without any undesirable noise nor with any channel imbalances. With the K5 Pro ESS, you can comfortably use various headphones with all kinds of sensitivities.
Accurate volume adjustment, impeccable detail cares. 3 gain levels for unlimited possibilities
Both the input selection and gain are controlled by tactile toggle switches, which are clearly labelled allowing you to easily control your music. Low, medium, and high gain levels are available allowing you to use the K5 Pro ESS with almost any headphone at comfortable volume levels. A purely hardware gain circuit is used at low gain, with unaffected and uncompromised dynamic range and overall music fidelity.
RCA line-out for high quality output to other sources
Besides the wide variety of digital inputs, the K5 Pro also features a traditional analog RCA line-in. RCA line-in is not  only more robust and less prone to breakage than 3.5mm line-in, it also has better resolution. The RCA line-out line signal is adjustable up to a maximum of 2Vrms, so the K5  Pro ESS can be used with a variety of active speakers and external amplifiers.
*When using the line out, please disconnect your headphones
Specifications
DAC chip:ES9038Q2M
USB decoding chip:XMOS XUF208
Output power :≥1.5W (32Ω)
Output impedance: 1.2Ω(PO)
THD+N:<0.0009%(UAC IN/SPDIF IN)
Noise floor:<8uV
SNR:≥118dB
Channel Separation:>80dB (USB DAC/OPT/COX)
outputs:RCA/6.35mm
Inputs:USB-B/OPT/COAX/RCA
DSD :64/128/256/512, Native DSD decoding
Weight:about 480g
Dimensions:120mm*146.5mm*55mm