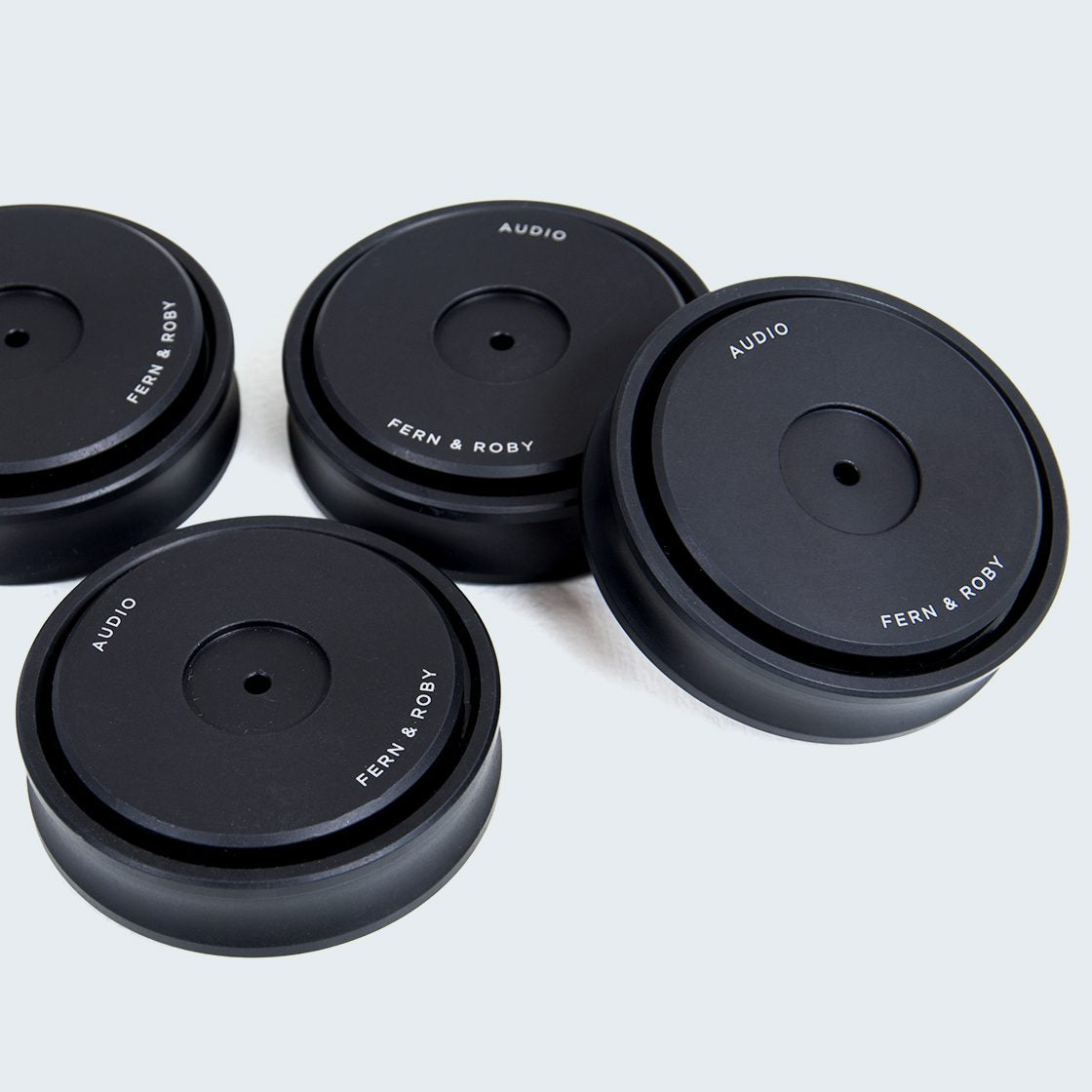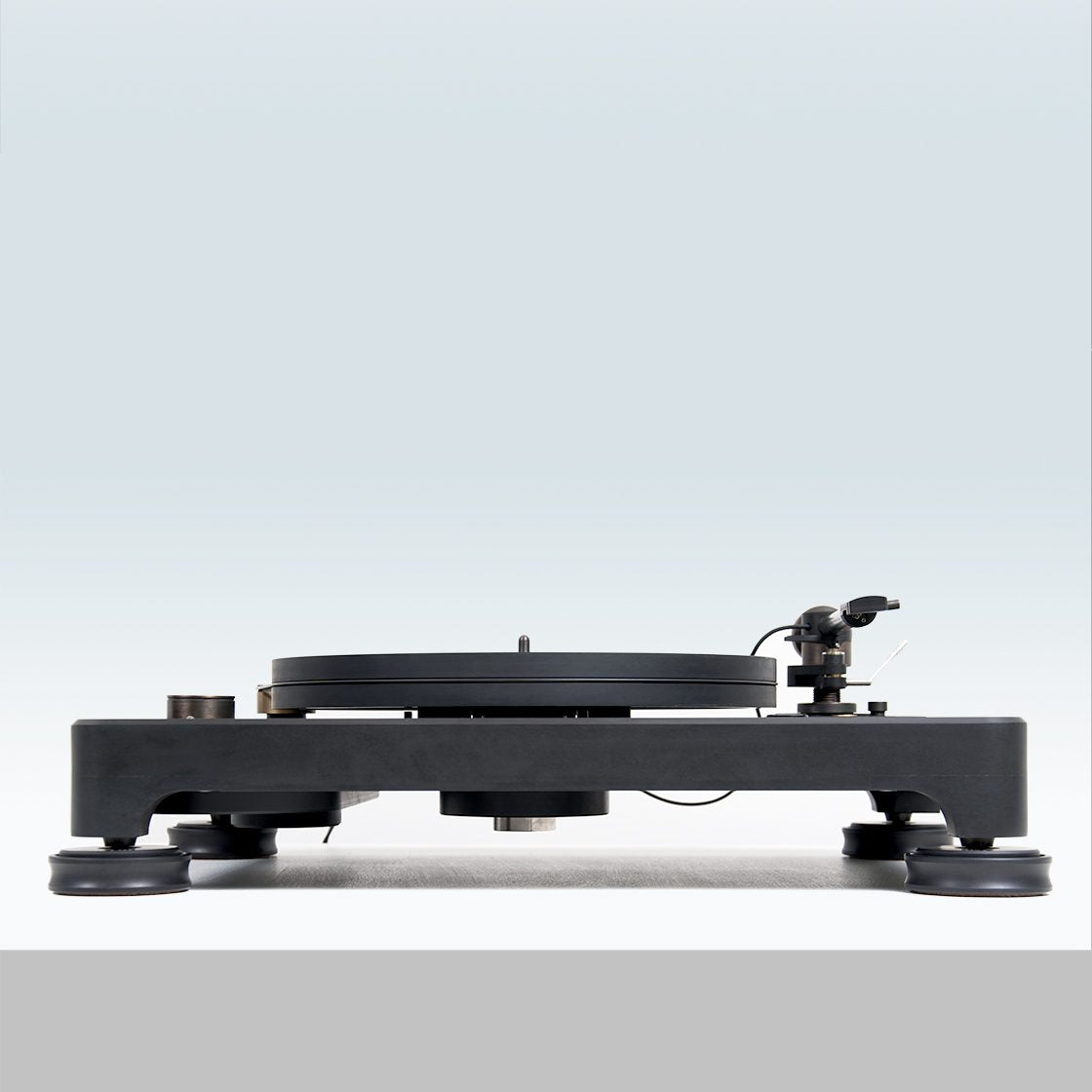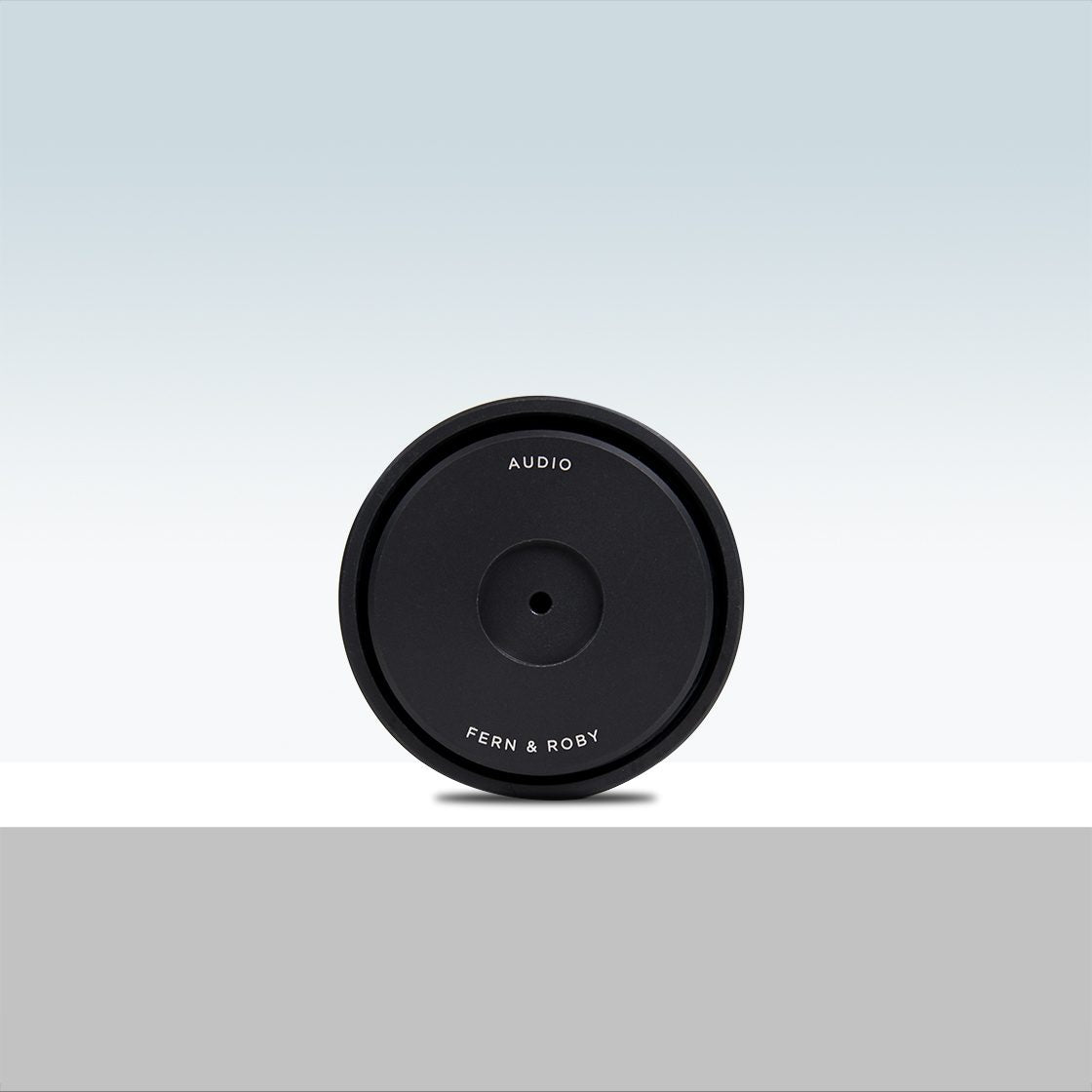 Fern and Roby Isolation Feet
---
Fern & Roby's Isolation Feet are an easy solution for vibration dampening. It works especially well with turntables where isolation dampening is crucial for sound quality but they are great for other components like dacs, preamps, and amplifiers as well!  

They can support a lot of weight and are designed to easily accommodate spikes, rubber feet or larger flat surfaces. We have clients that also use them for speakers.
Dimensions: 3 inches in diameter x 1 inch tall (the pocket for a component foot is recessed down about .1")

The Fern & Roby Isolation Feet uses high quality visco-elastic polymer which is a high-tech engineered isolation material used in hospitals, engineering environments, and manufacturing spaces where great isolation and dampening is critical. The body of the feet is made from 6061 aluminum, turned and machined in our own CNC machine shop. The aluminum parts are black anodized and we laser engrave them. They have a cork pad on the bottom as an additional isolation layer.