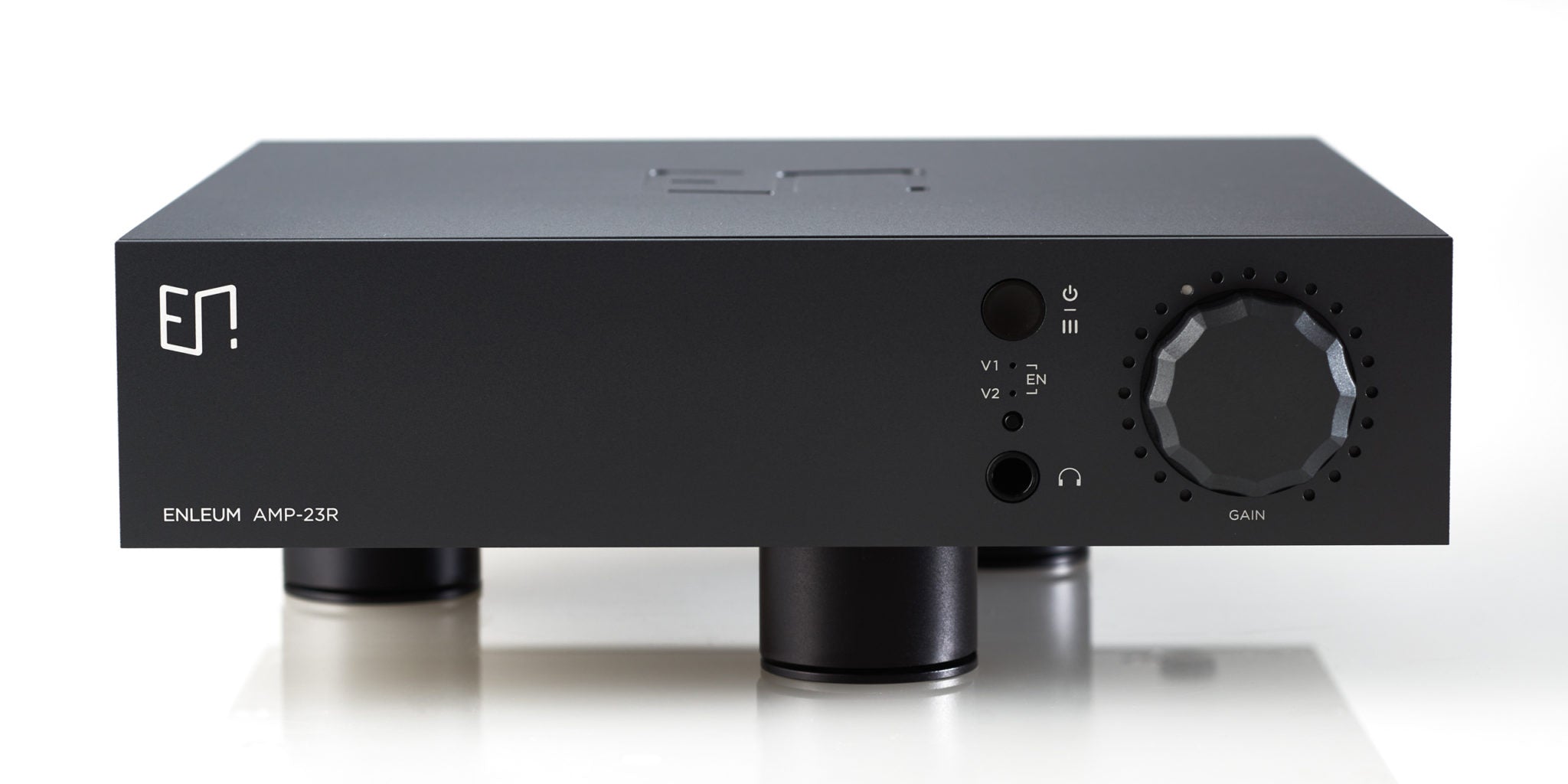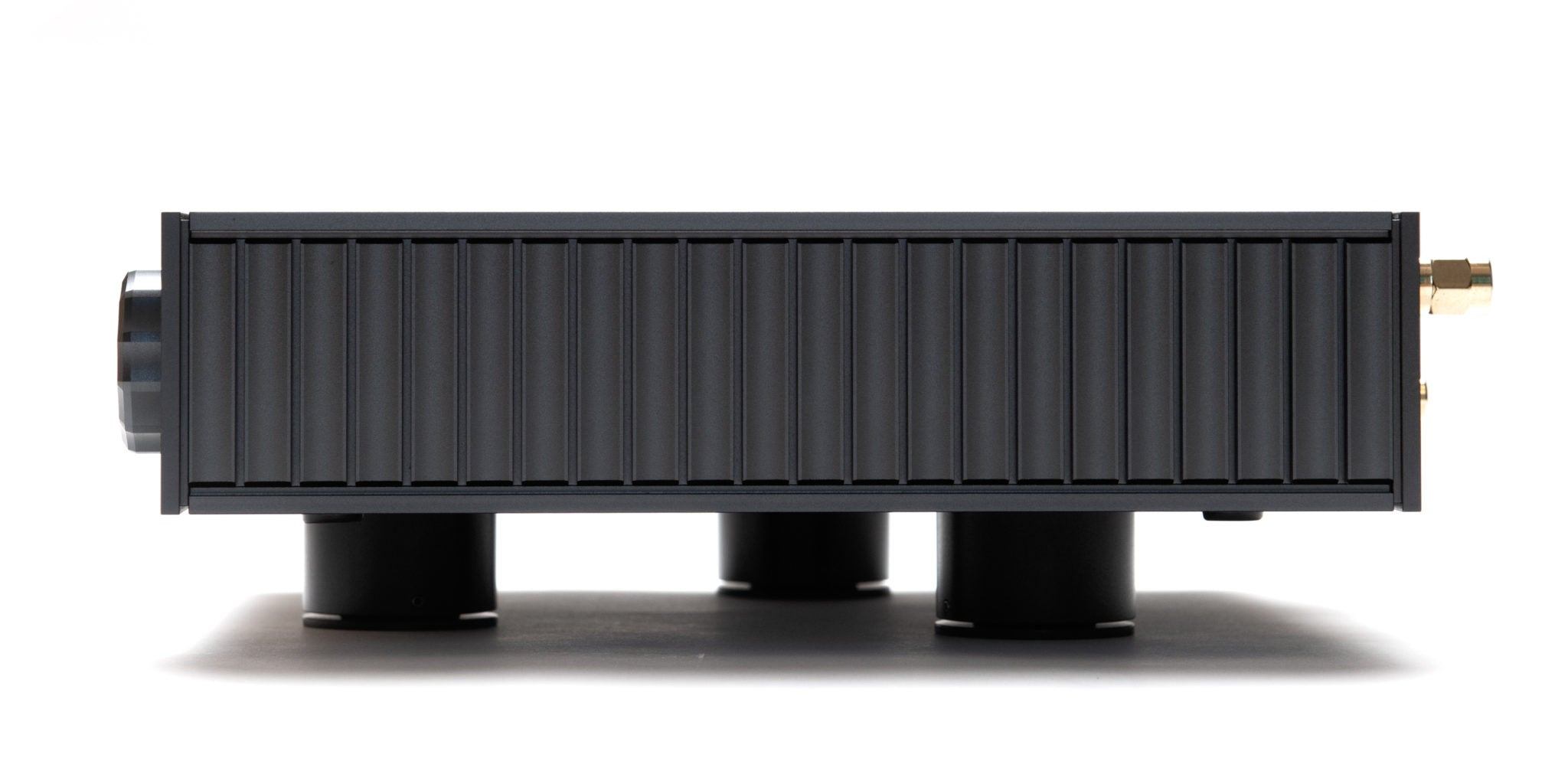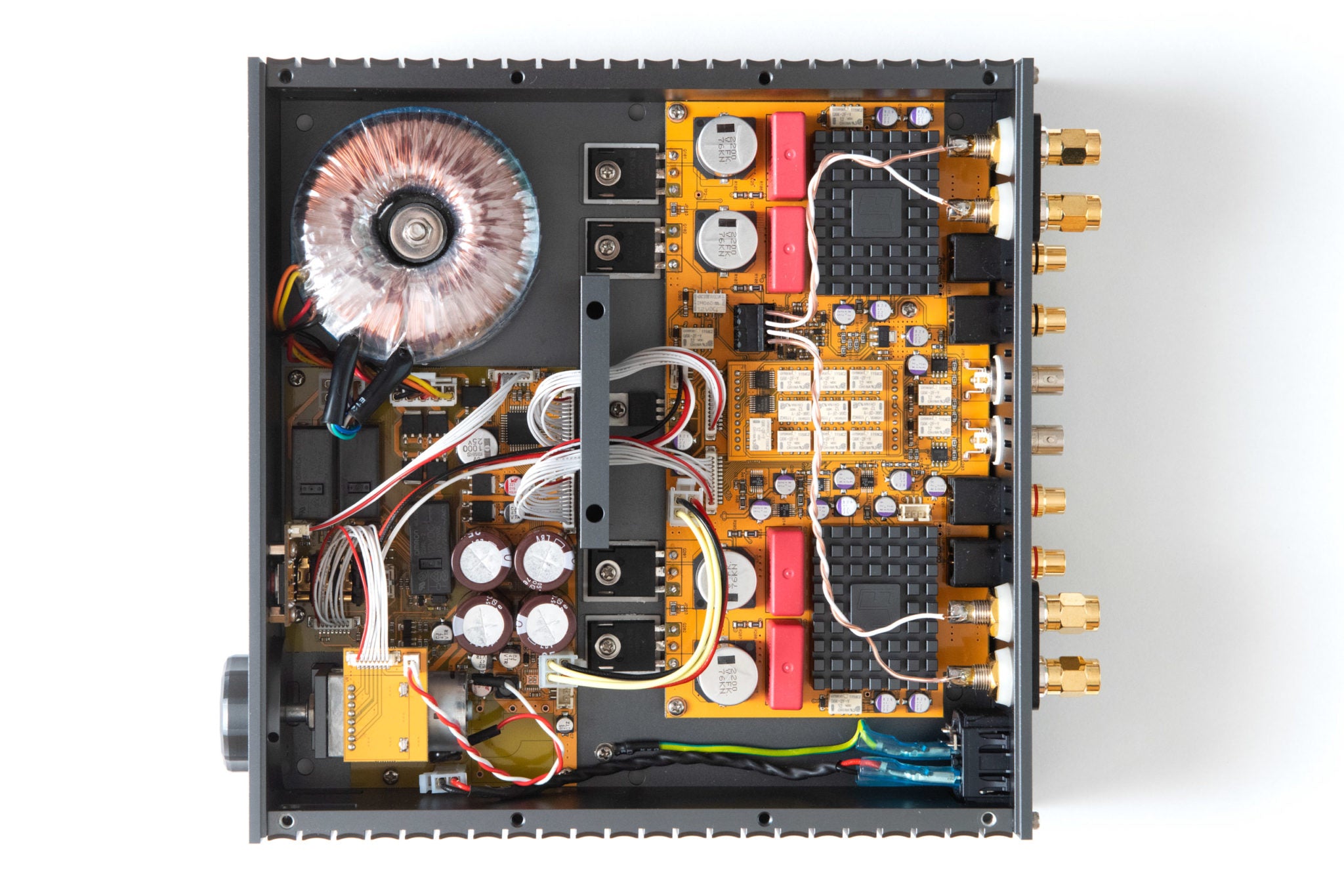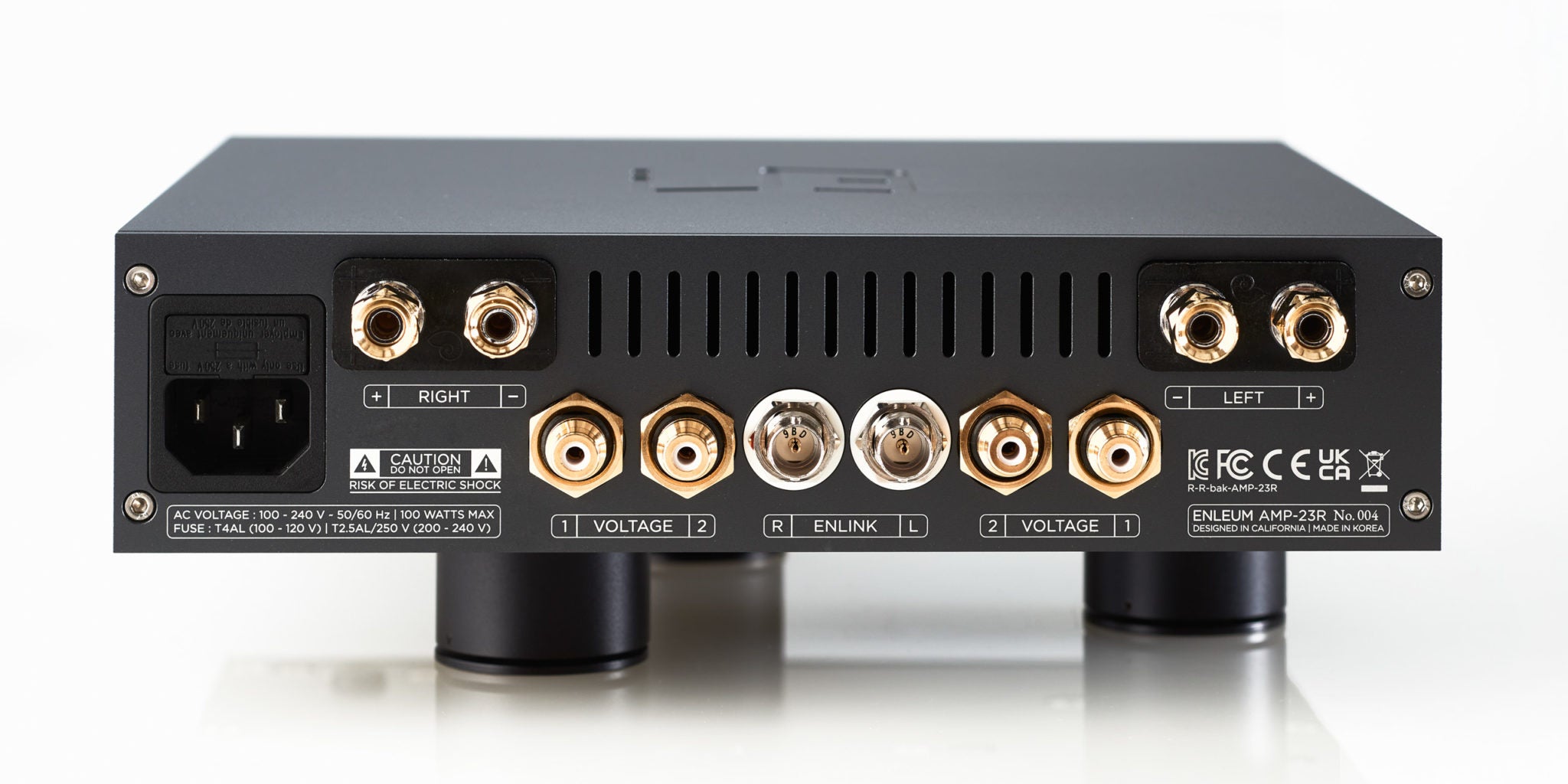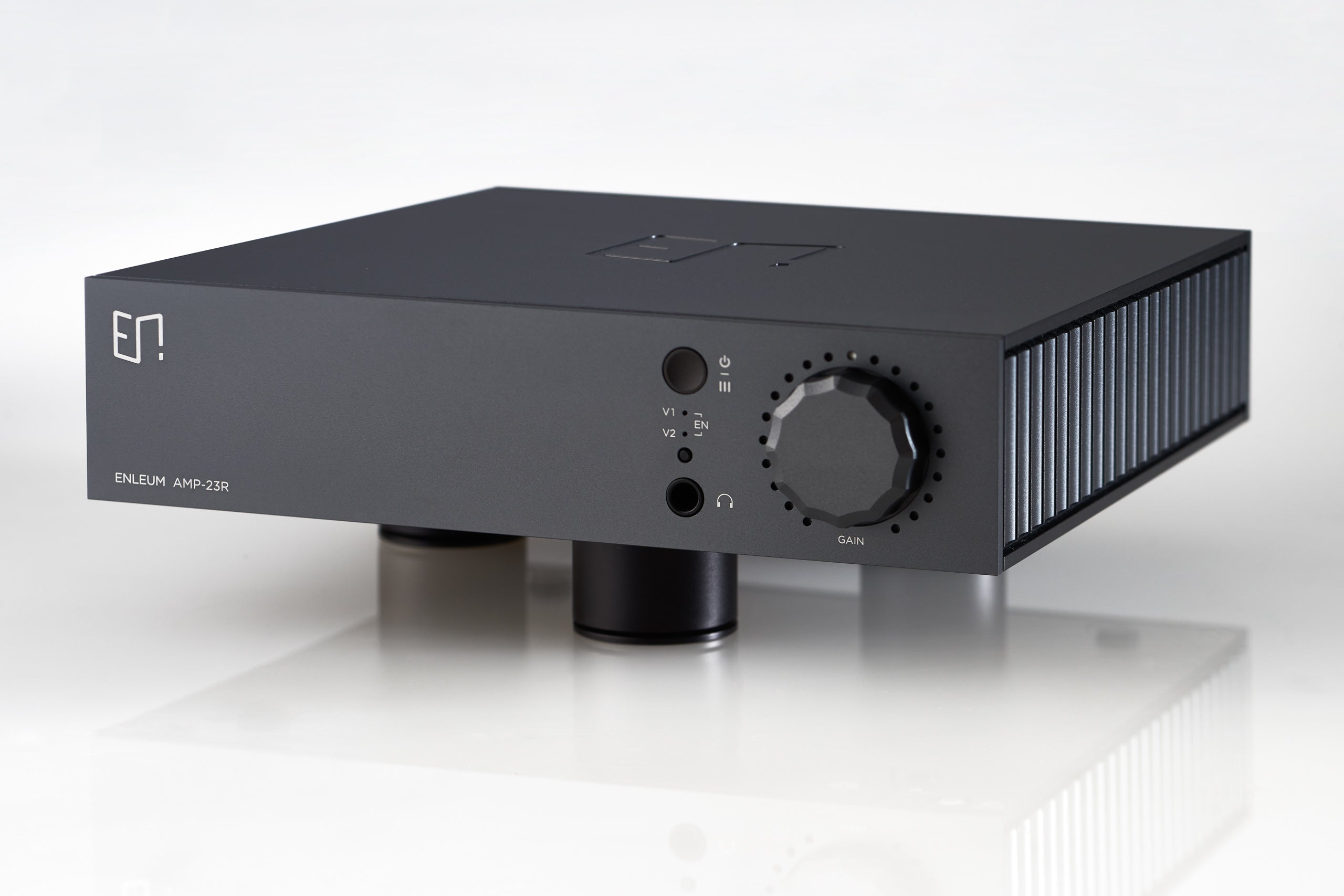 Enleum Amp-23R
---
Enleum Amp-23R
1. Ensence Module: This is the input section of the circuit. The 23R's module has been re-designed with closer attention to the detail on the printed circuit board design. This module now operates at higher voltages. As a result, this amplifier now requires a good amount of heatsink which is directly attached on top of the module.
2. JET2 Bias: This is a major improvement over the AMP-13R's JET Bias. This second iteration results in much better stability of the circuit and it is now more accurate across all operating temperatures. The downside is that Enleum now has to monitor every single unit during assembly to match the transistors' behaviour via software, whereas it was a simple automatic process on the AMP-13R.
3. Power Supply: With the increase in height allowance, the designers changed all critical power supply components to higher-rated current components (similar to what they selected for their previous AMP-41 and AMP-51R speaker amplifiers). This allows substantially improved higher current delivery over the AMP-13R's power supply design. According to the designers, this results in better bass performance and the amplifier being more reliable over extended periods of time.
4. Attenuator and Input Buffer (voltage-current conversion): Being incredibly important to the amplifier, these circuits (while very similar to the AMP-13R) have been improved through software enhancements. As well, the number of MPUs (microprocessor units) has been reduced from three separate ones to just one single MPU for the AMP-23R mostly for added efficiency and reduced complexity.
| | |
| --- | --- |
| Maximum Power | 25 W @ 8ohms, 1kHz 45 W @ 4ohms, 1kHz 4W @ 60ohms, 1kHz |
| Gain | 22.5dB max (Speaker, Headphone High Gain) 7dB max (Headphone Low Gain) |
| Gain Control | MPU Controlled Stepped Attenuator |
| Frequency Response | 10 Hz – 100 kHz |
| Input Impedance | 10 kohms (Voltage) / 10 ohm (ENLINK) |
| Inputs | 2 RCA Inputs / 1 ENLINK (BNC) |
| Outputs | 5 Way Speaker Binding Post & ¼" Headphone Output |
| User Interface | One Button & Gain Phase Control / Remote Controller |
| Dimensions | 230 mm (W) x 230 mm (D) x 55 mm or 82.5 mm incl. isolation (H) |
| Weight | 4.0 kg (net) / 4.5 kg (shipping) |