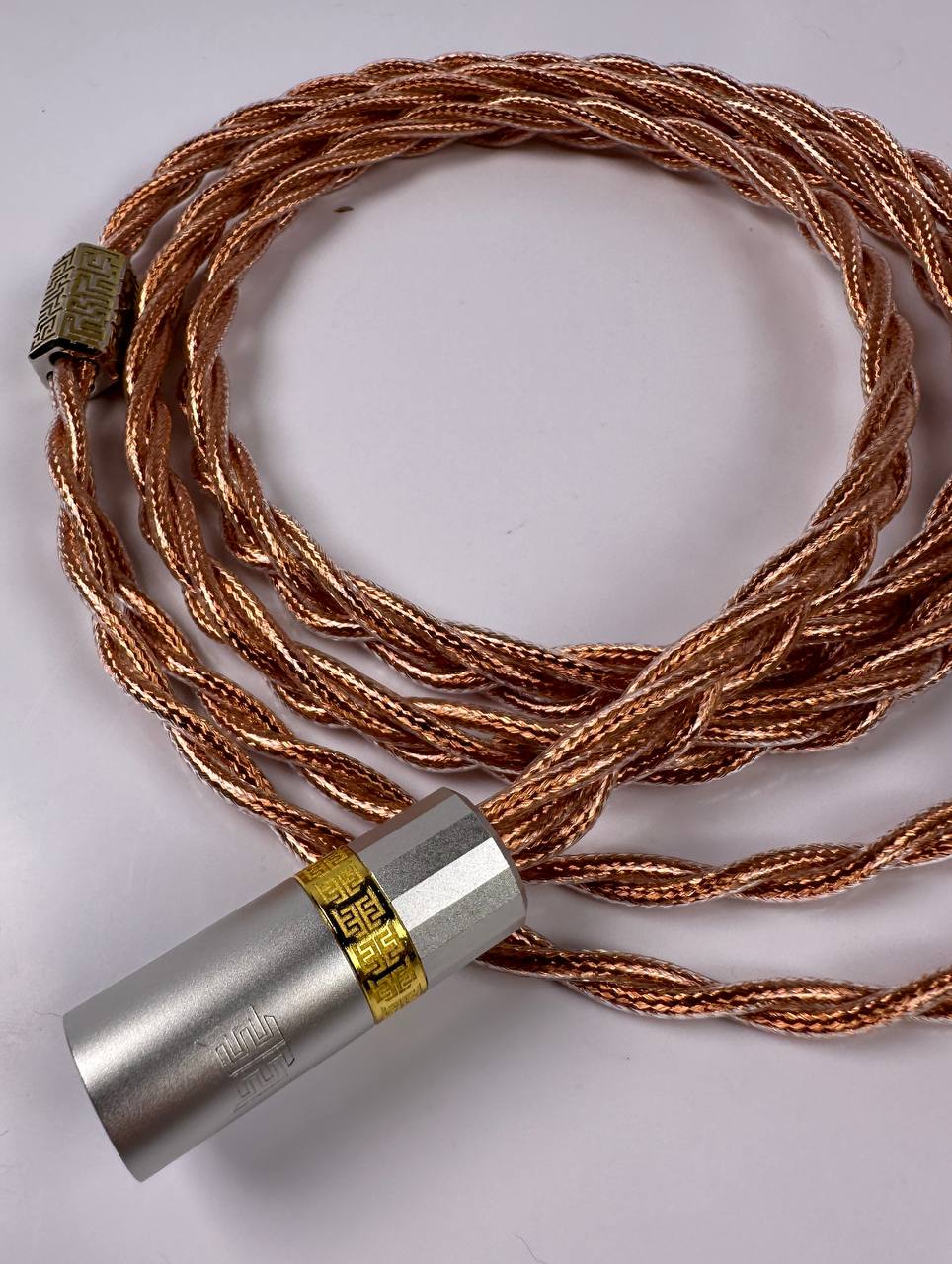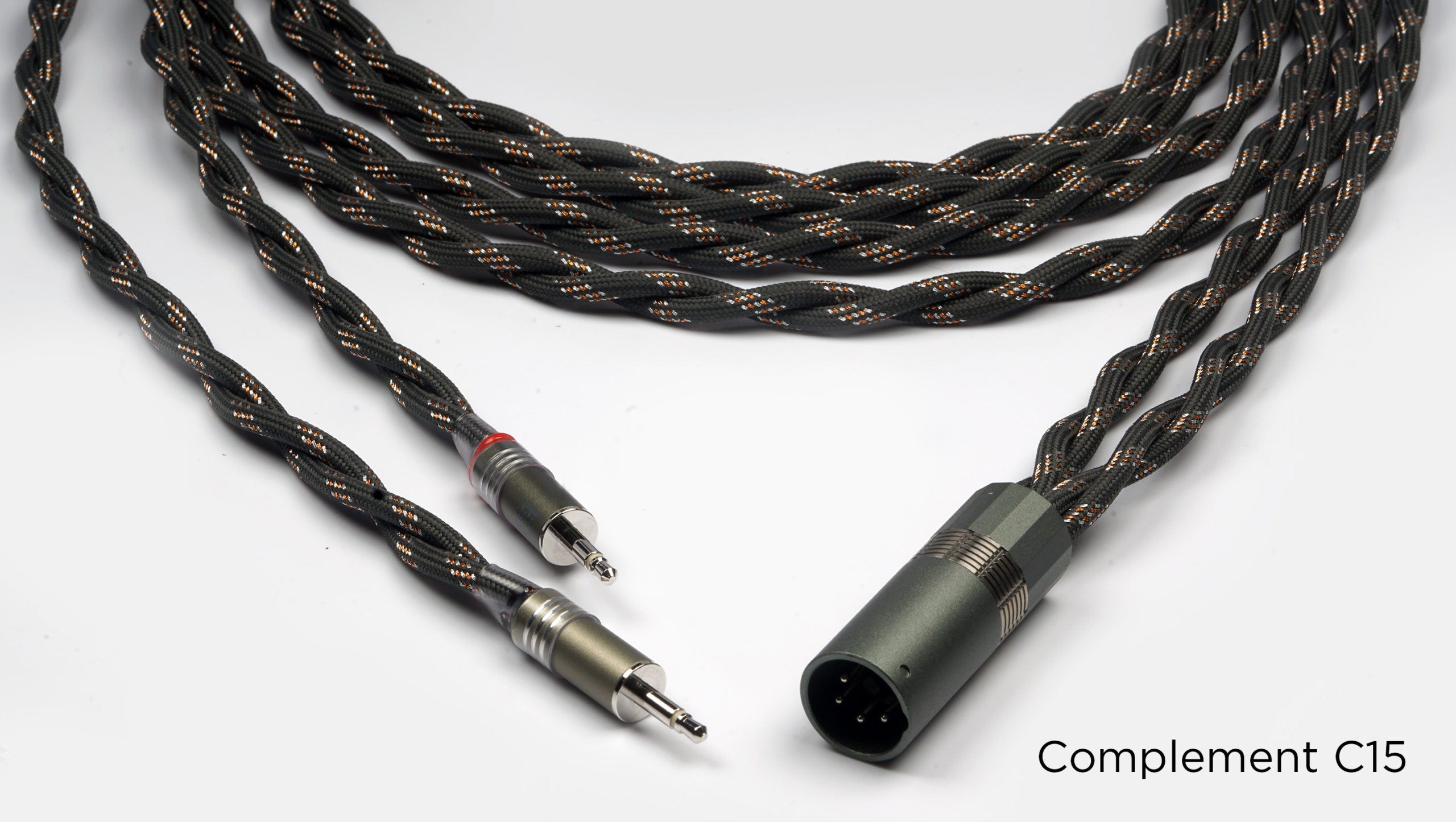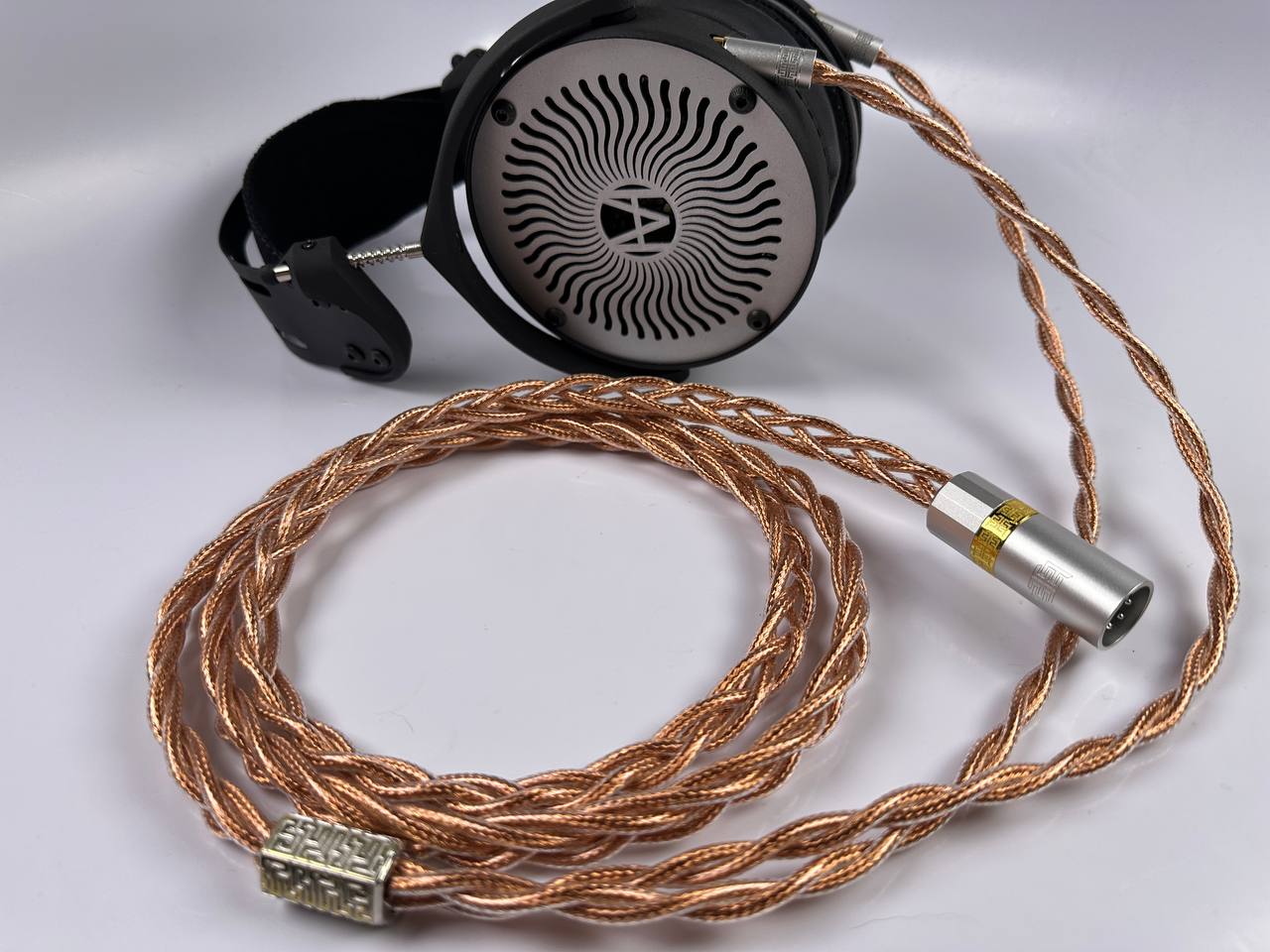 Double Helix Cables Complement C15
---
Complement C15
The End of the Line
Mission statement.
A 15.8AWG terror more speaker cable than headphone cable, this cable superficially resembles Prion4 in dimensions and (nearly) in weight.  For the most power-hungry headphones – Susvara, Abyss, LCD-R, and others – we offer a final milestone for pushing them with ultra-high wattage headphone and speaker amps.  Adding next to no resistance to the signal chain, this cable disappears and allows the headphones to absorb maximum energy.  The strongest impact and involvement we've experienced, with a unique flavor. 
Signal chain.
The Complement C base, when reconfigured, offers a dual-dampened wire for each polarity — with a secondary 19awg mesh of OCC copper litz over the Prion4-style type 6 multicore 19awg OCC copper litz, separated by pure cotton.  The novel 15.8awg structure strongly resists vibration and interference, while offering the highest conductivity of any DHC product. 
Select systems only.
A cable of this size only fits (and benefits) certain headphones and amps, so the choices here are final.  All connections and soldering are hand-chosen and optimized for this colossus. 
Prion4 style sleeving. 
All your favorites, plus a stainless steel 3D printed logo tube to identify it as C15.