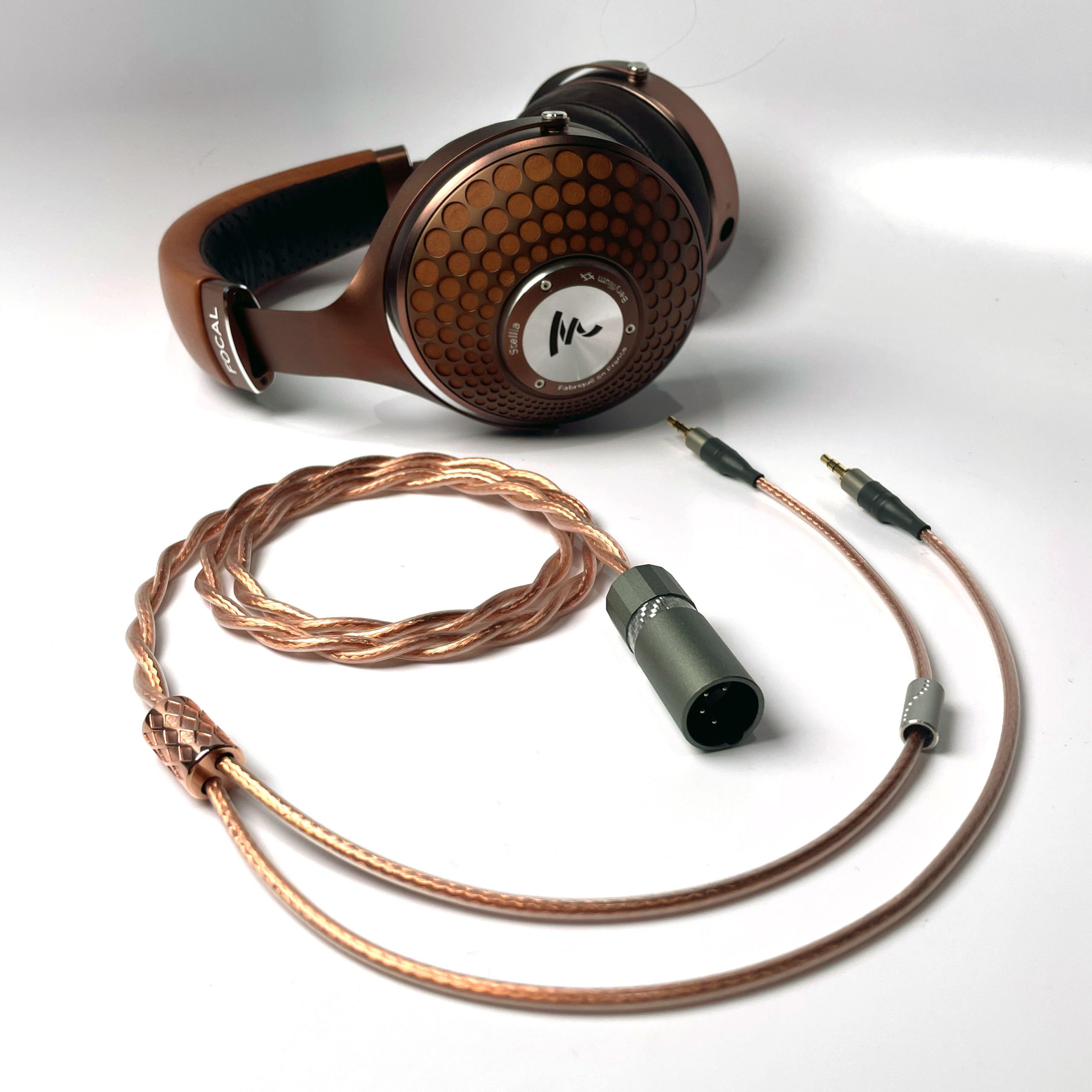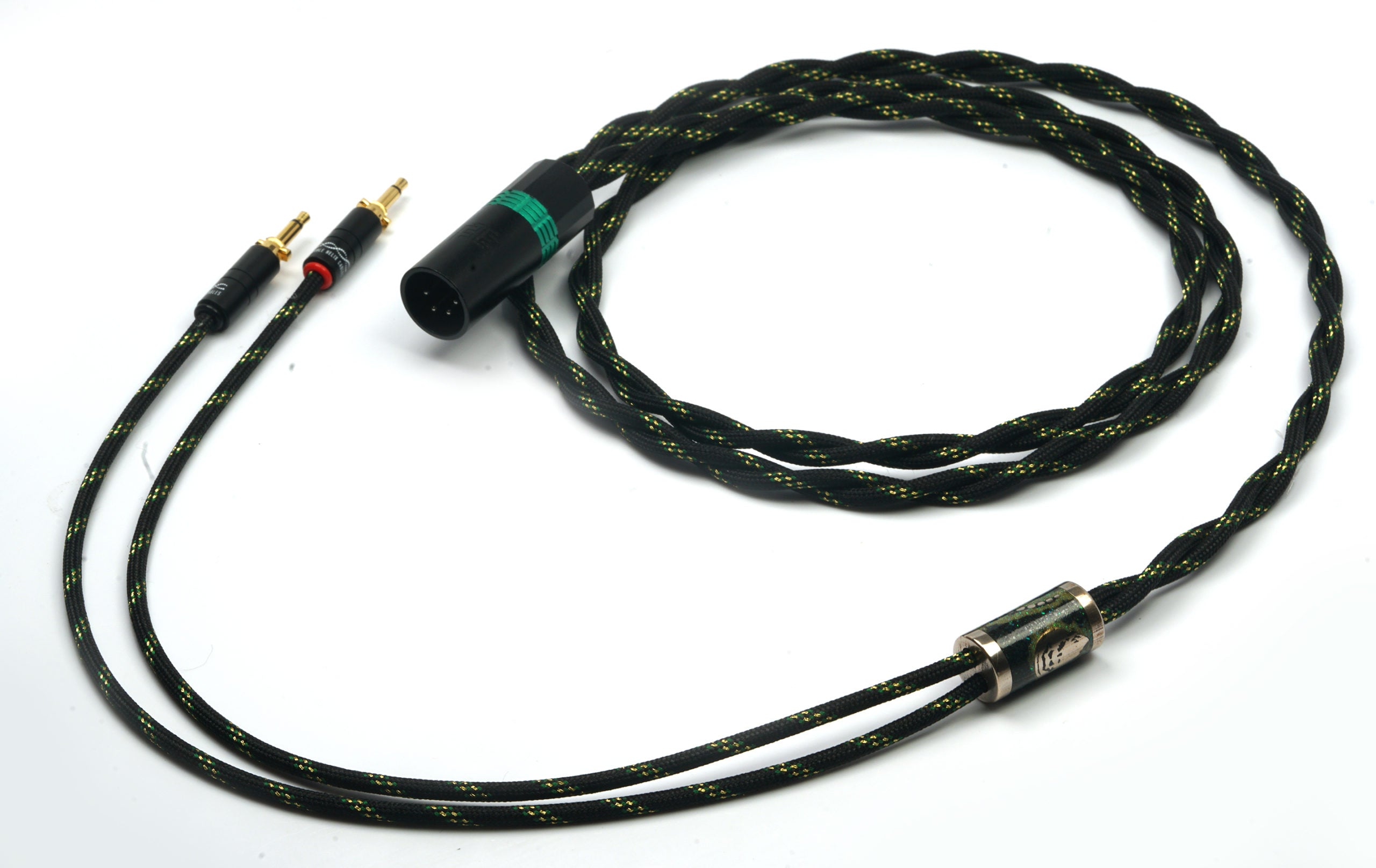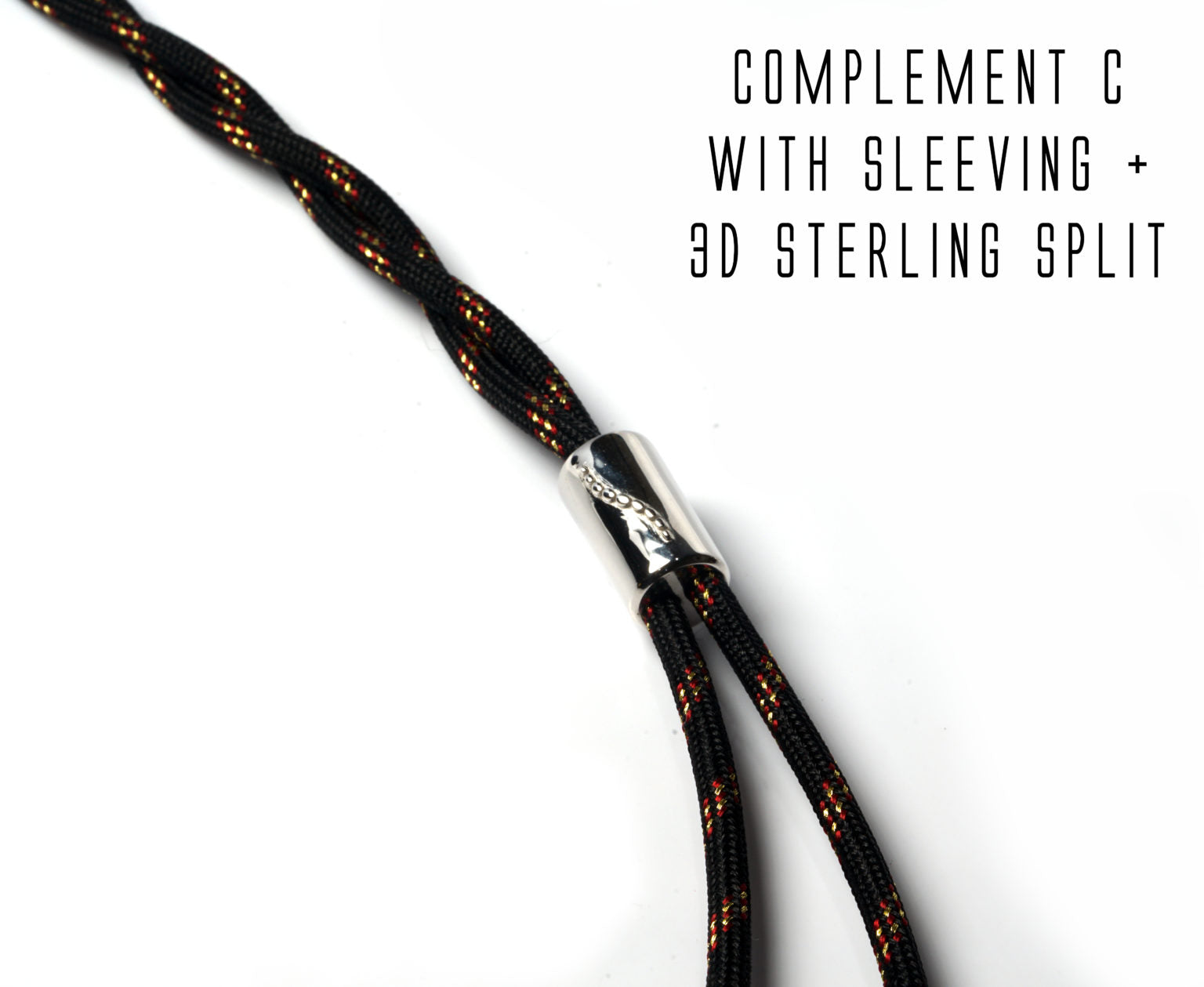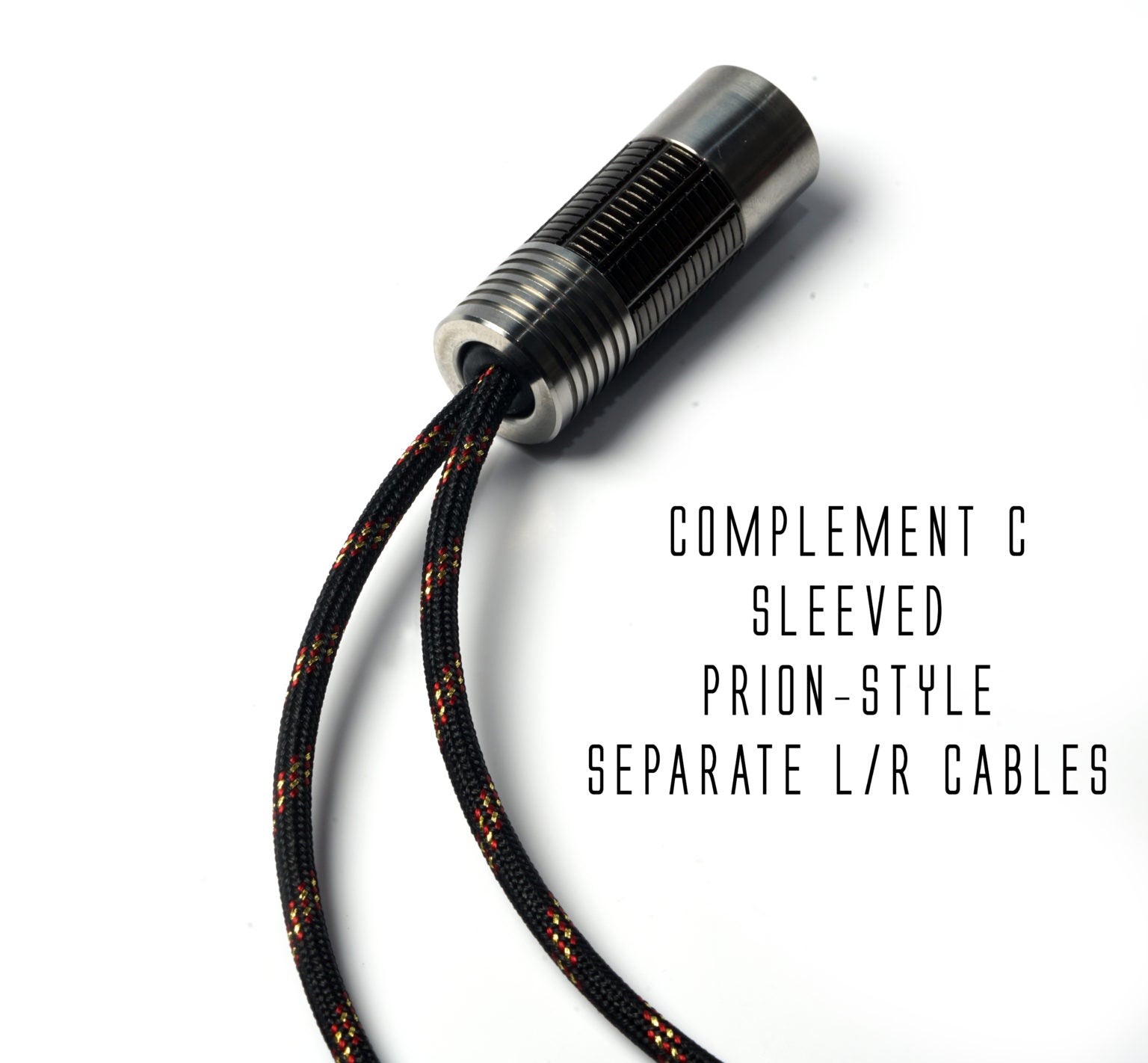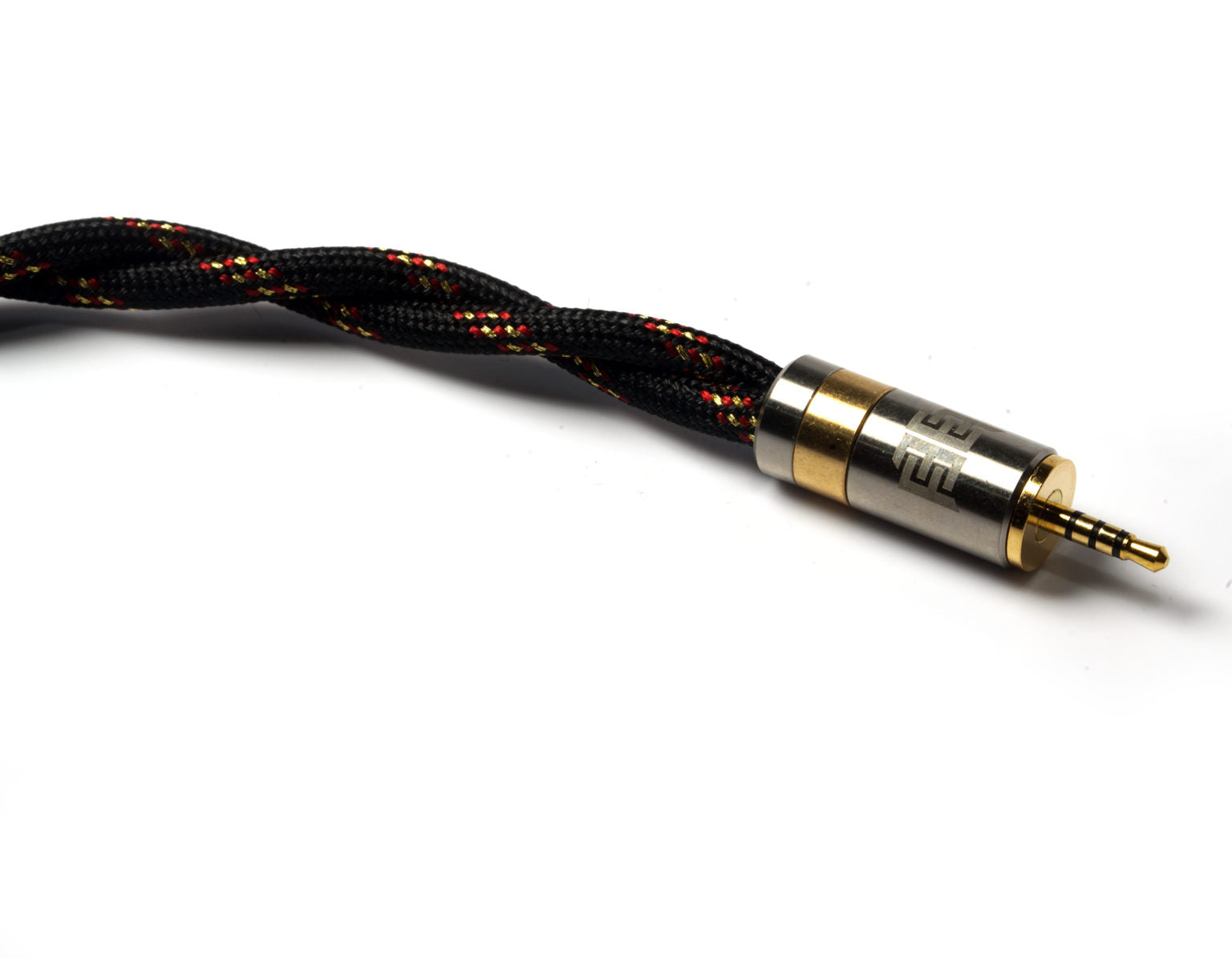 DHC Complement C
---
DHC Complement C - The Copper Phenomenon
Complement C is an all new design combining the best attributes of our longstanding Clone, Complement, and Prion lines.  Equipped with a full 18.8awg of pure OCC copper litz for all four signal wires, Complement C is a flexible & compact design that brings previously impossible goals within reach.  And it does so while taking up no more than half the size of Prion4, allowing it to function as both an extreme copper flagship and a limitless, unchained IEM cable.
2022 Update: A true original!
Complement C has been our most successful cable launch yet, capturing a large amount of attention.  It has driven multiple manufacturers to immediately put out large copper "dual-cable" or "coaxial" products.  We've even seen "coaxial" or "shielded core" cables made with four wires!.  These cables have all failed to realize any of the benefits of our design — Complement C is a true coaxial, not a shielded twisted pair or interconnect cable layout being used as a headphone cable.  It is far less stiff and bulky while offering a much more generous gauge (19awg) vs. the competition, at a more reasonable cost.
The purpose of coaxial cables is to be used in pairs to achieve the smallest possible "large gauge" flagship headphone cable – using four of them simply means a traditional headphone cable with an extra, insulated wire at the center without a purpose.  Every successful trend in headphone audio – beginning in 2009 with the first OCC silver headphone cable, to the first OCC silver litz headphone cable and "Fusion" silver+copper design in 2013, to the first complex multicore litz and type 4/6 designs in 2014 onwards, to the use of titanium and heavily ornamented designs with 3D prints in 2015, to the introduction of dual-coaxial compact litz designs with the "Clone" series in 2018 – began at Double Helix Cables.  
Prion4 Heritage
A tried-and-true 18.8awg type 6 OCC litz layout, shared with Prion4 and Elite19, is employed here – using a combination of 35 litz groups, six neutral cotton damping cores, and a central carbon anti-static core.  Certain sweet spots just "work" when it comes to finding the right blend of detail, realism, and engaging personality in a cable – and the Prion4 pattern is "it."
Superior Value
With conductivity approaching that of Prion4, Complement C dwarfs the potential of its predecessor, Complement4, while remaining in the same price bracket.  All while occupying just over half the volume…and allowing IEM compatibility!
Clone Ingenuity
Ultra-flexible insulation and internal cotton damping, plus a tubular (-) conductor braided directly over the cotton-encased (+) conductor, allows for a 18.8awg x 2 design in a single wire that is substantial yet ergonomic.  There is no need for a multi-wire braid that's easily worn or misshapen, just a pair of perfectly consistent cables for left & right.  The insulation has been reformulated for this specific layout, and it's as flexible as spaghetti, with a softer, more matte feel.  
Complement History
The Complement name and ideology dates back to DHC's start in 2009 – the ultimate copper cable, where no expense in complexity is spared to protect the signal and maximize conductivity.  For the best possible value (especially if you're ready for something new) – and a structure on par with the Prion4 flagship – try an all-copper solution.  Complement C has more than ample bandwidth for the most high-powered amplifiers and power-hungry headphones, but will also serve the delicate needs of high-driver-count IEMs in need of ultra low resistance, or ribbon (Raal) headphones that demand very heavy gauge, high conductivity wire.
Custom Layout
Complement C can be ordered with or without a y-splitter, allowing a traditional twisted-pair configuration up to the y-split or separated left/right cables from amp-end to earcups for Prion4/Complement style true channel separation.  Sleeved Complement C has limited y-splitter options while Naked Complement C is compatible with most Eidolic splitters.  
Eidolic Equipped
Partnered with Eidolic connectors and y-splitters for wide compatibility with headphones and IEMs alike, Complement C is ready for anything.
Sleeving optional
Our Prion4 sleeves work great with Complement C, having the same fit as the two cables are close in size, although Complement C achieves 19awg x 4 in two flexible coaxial cables.