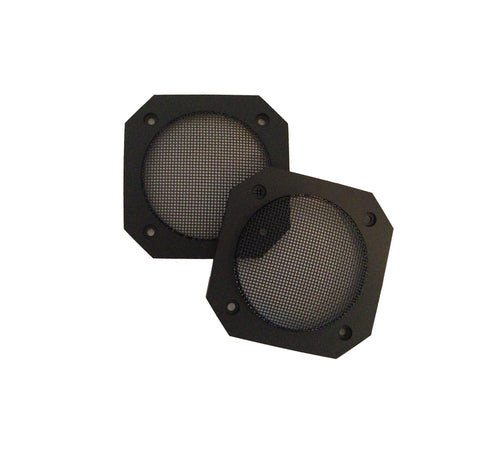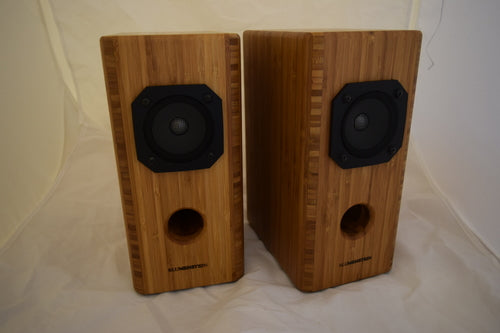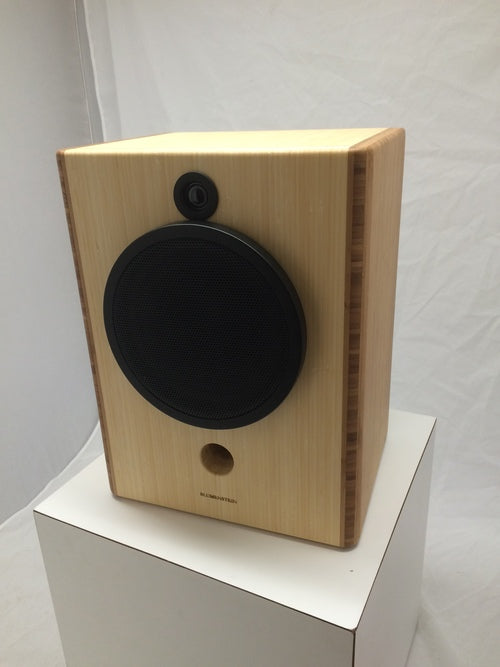 Blumenstein Speaker Grills
---
Blumenstein Wildlife Proof Speaker Grills
I offer only one option for speaker grills for all models - the kind that won't let you down as protective grilles. Typical speaker grills are made of that cheesy pantyhose material and barely stay on the fronts of your speakers with magnetic attachment in those moments when you need near bulletproof protection the most.
Anyone who has actually used speakers in severe service circumstances (especially around wild pets and 2-3-year-old children) knows that you just can't skimp on heavy-duty protection.
These grills do require the removal/replacement of the driver screws to install, but not a removal of the driver itself from the cabinet.  Installation/removal can take place in under 5 minutes.
I often get asked whether or not the grills affect the sound. The answer is that yes the grills do change the sound slightly, but nonetheless, your Blumenstein speakers will still sound completely wonderful with these grills installed. In any case, they'll sound better than they would with dented cones…
Speaker grilles for Orca or Marlin are coming in stock mid Dec. First come, first serve. 
Triton grilles are pre order, 2 week fulfilment time in some cases depending upon availability.
Price is for two grilles which outfits one pair of speakers.