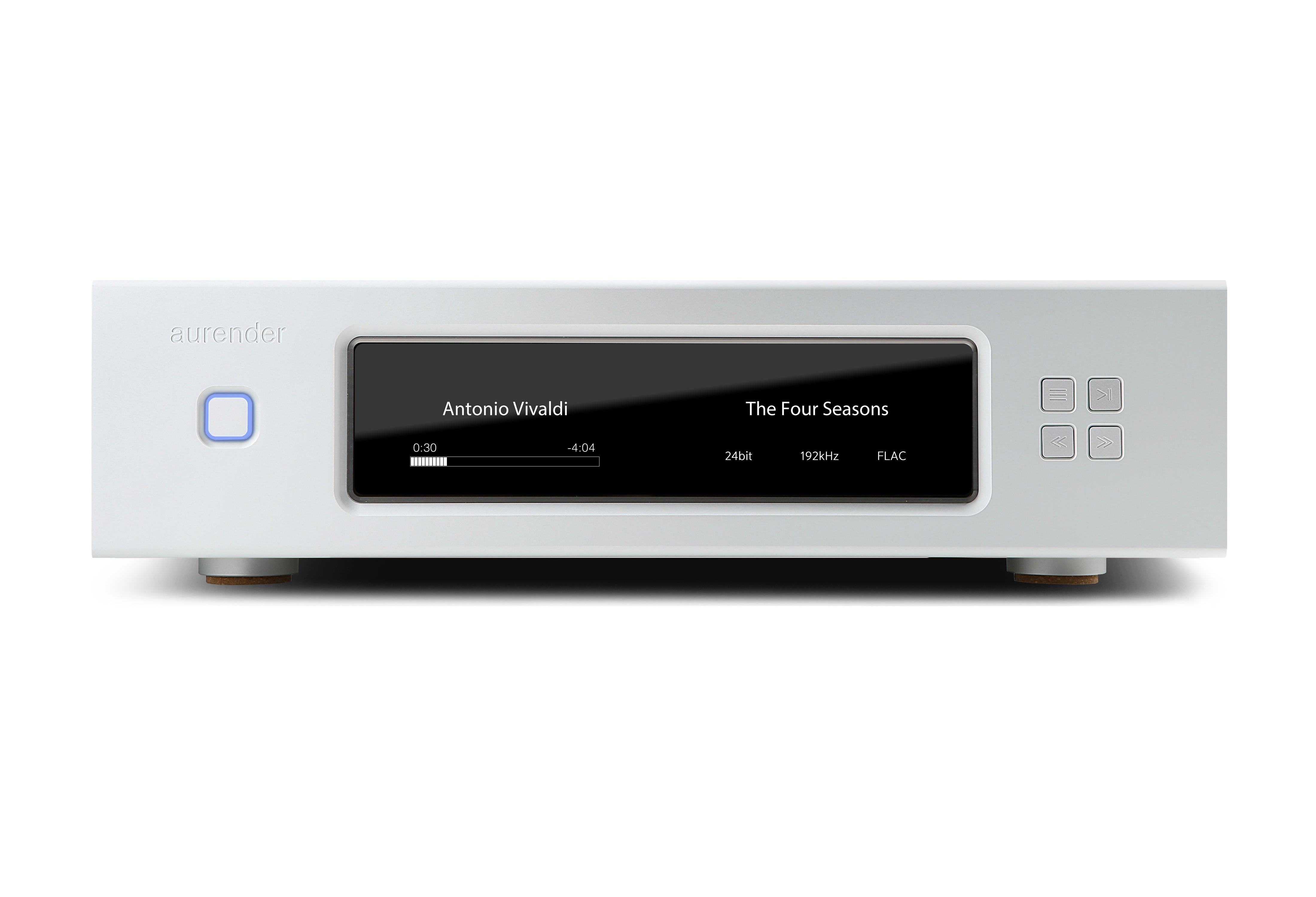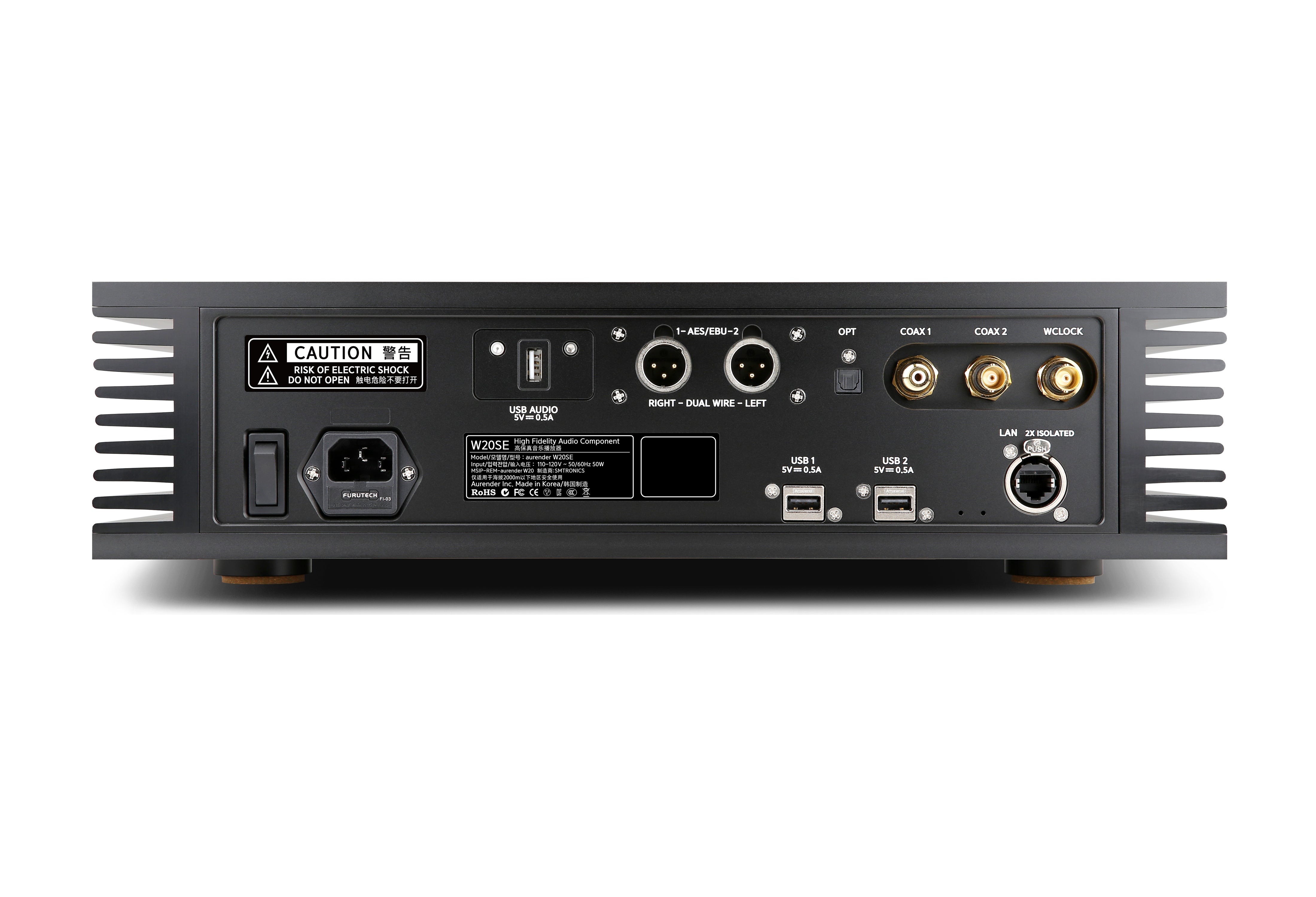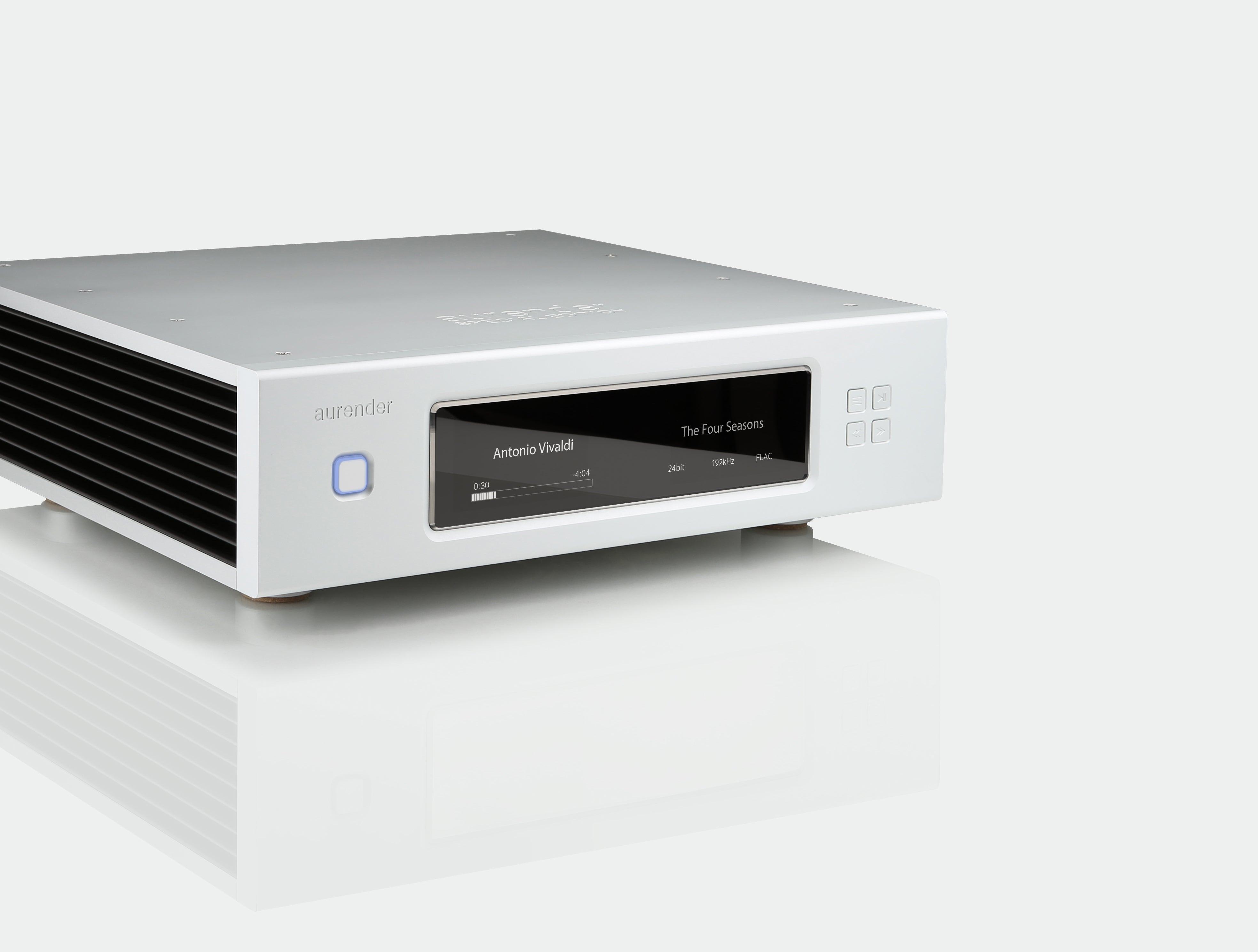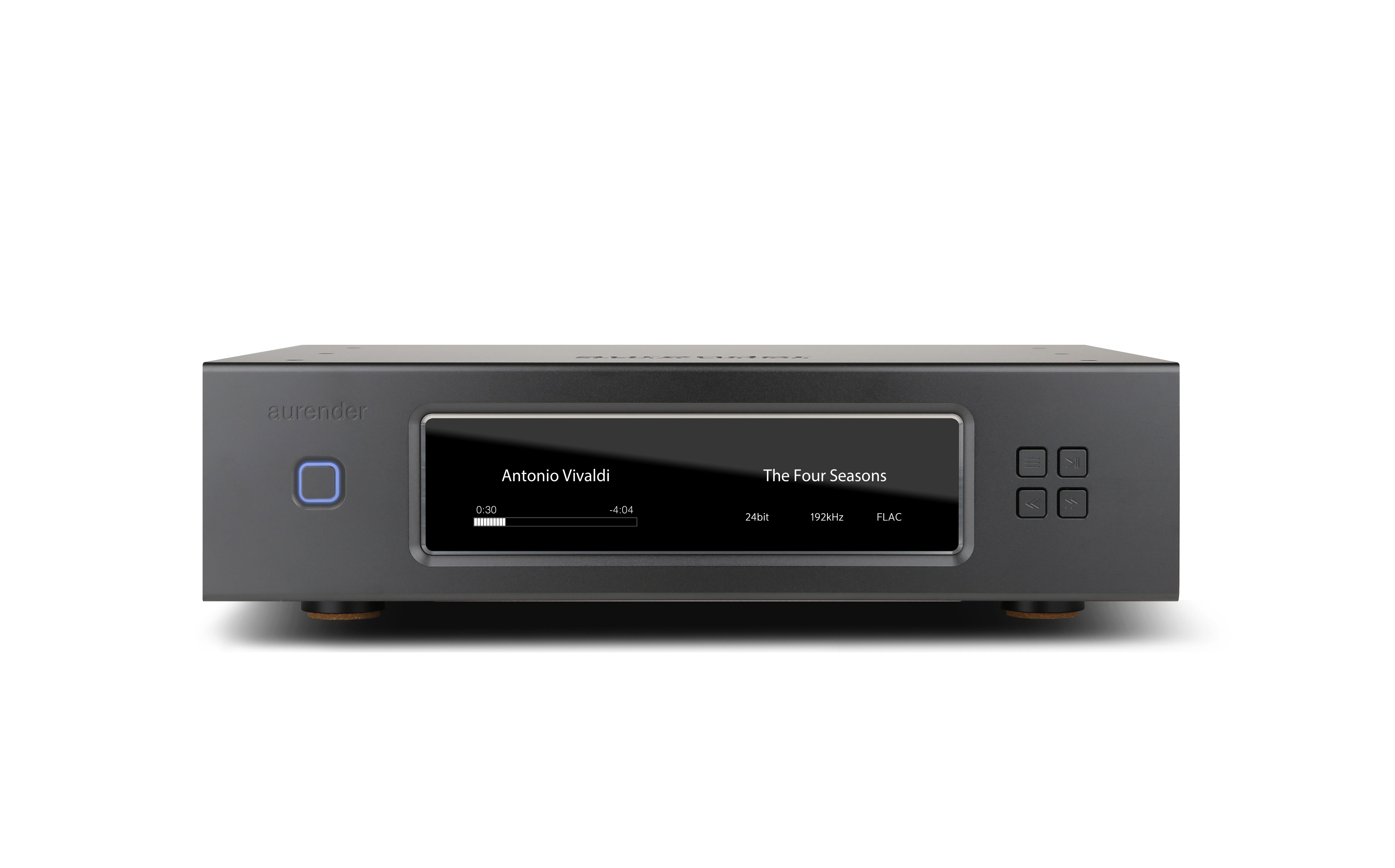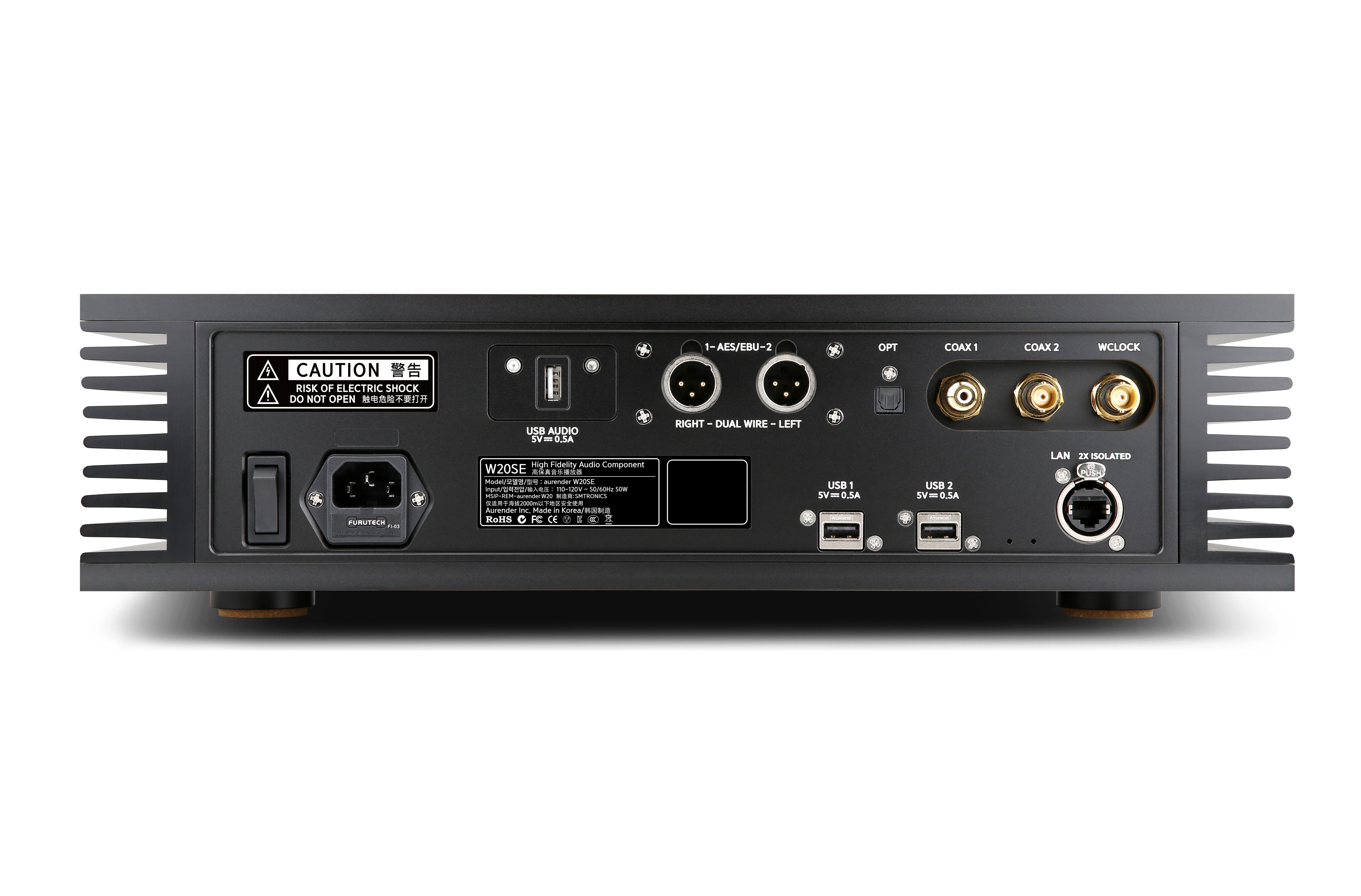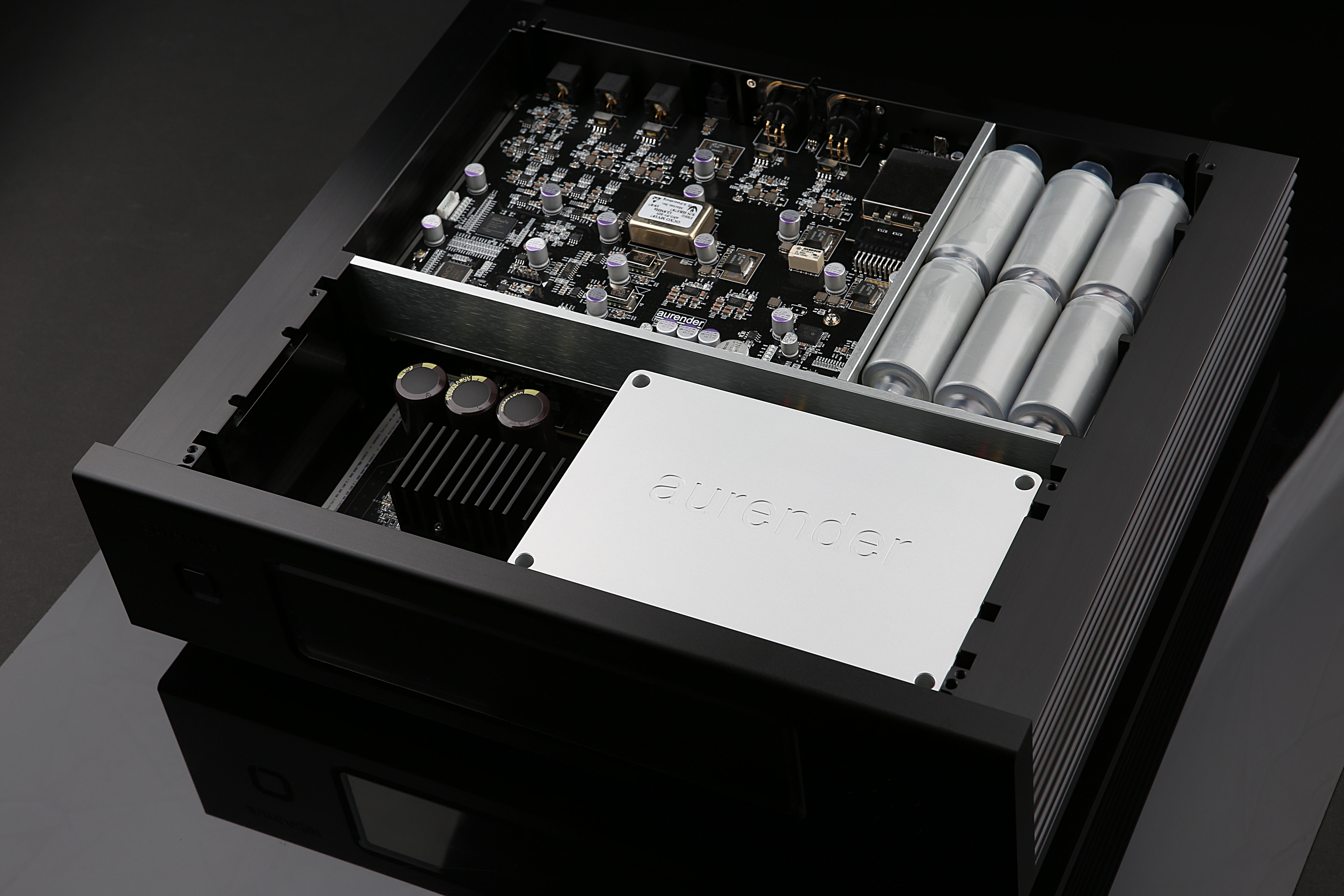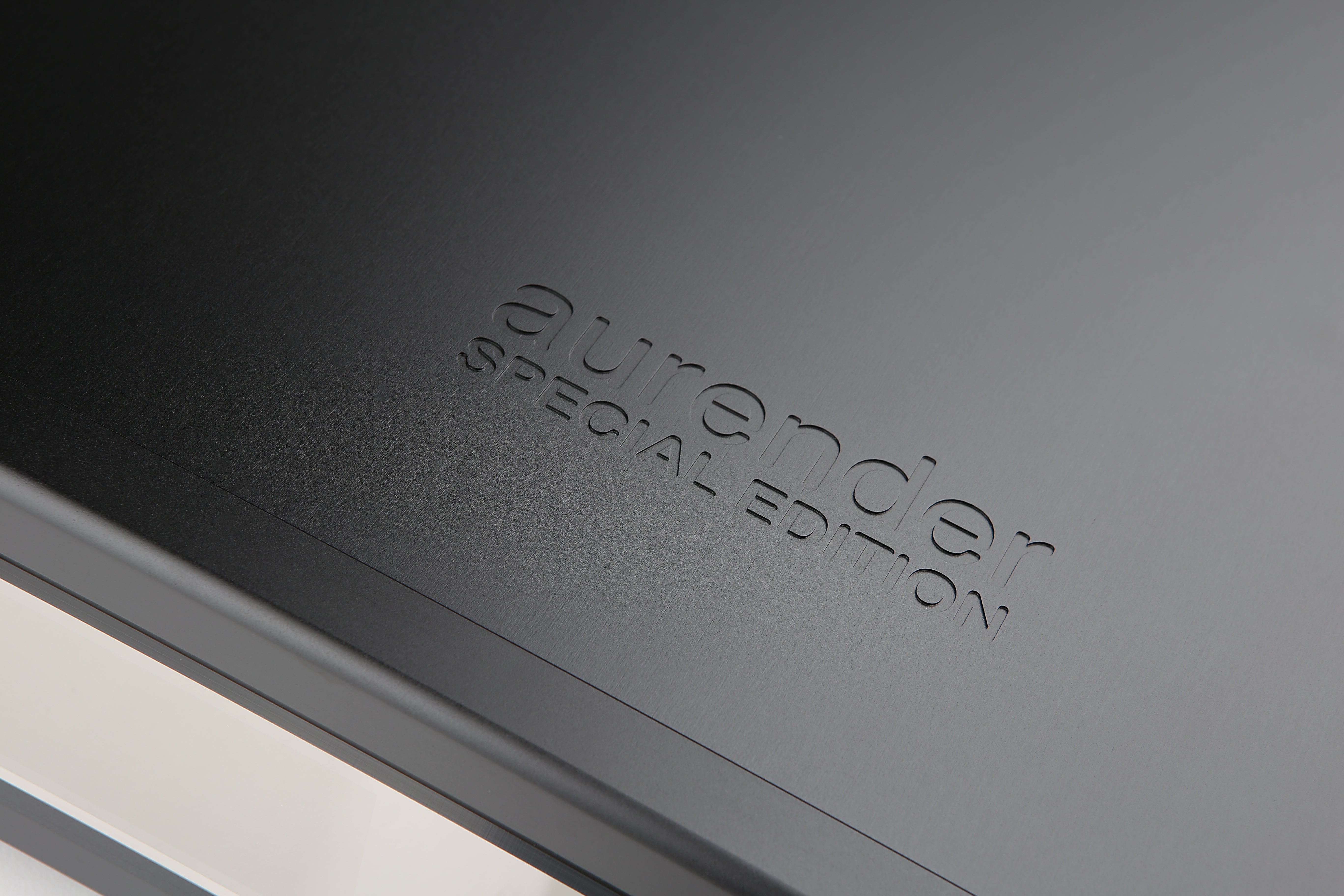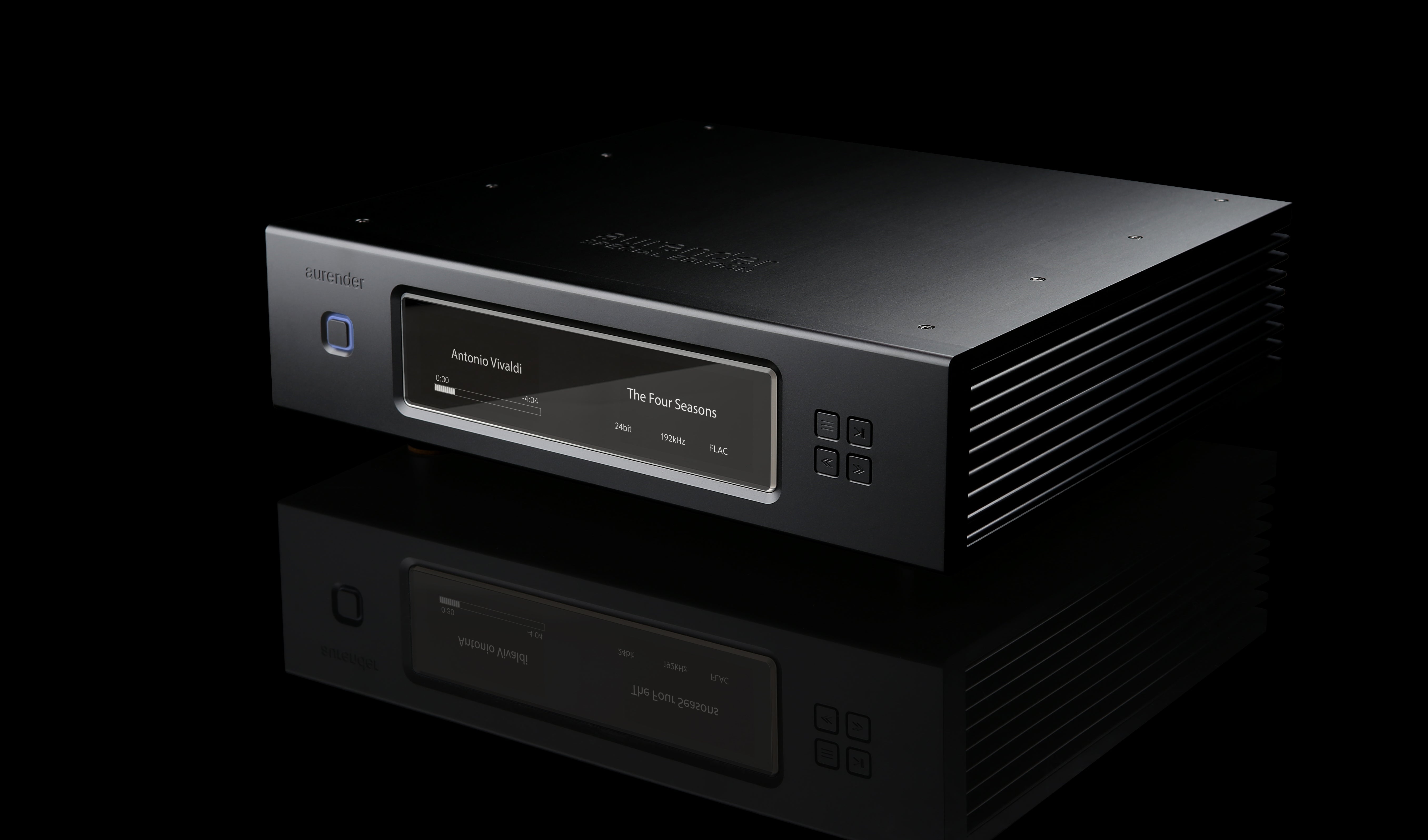 Aurender W20SE
---
Aurender W20SE
An Audio Classic, Recharged
Few digital audio components remain in production for eight years or ever reach the iconic status of the original Aurender W20. Improving upon a classic component like W20 was not easy, but W20 Special Edition ("W20SE") has taken the worldwide bestseller and refined and refreshed it to a new, even higher pedigree.
Coveted by music lovers, audiophiles and connoisseurs of distinctive luxury objects for its pure, natural sound, nuance and musicality, W20SE is truly in a class of one.
A unique LiFePO4 battery power supply eliminates AC noise allowing the music to emerge from an inky black background. Designed to be used in the world's finest audio systems, the W20SE is equipped with a host of OCXO clock controlled digital outputs including a unique dual-wire AES/EBU output. W20SE's master clock input provides additional connectivity to interface with a superior Master Clock such as MC20.
"Digital glare", congestion and harshness are things of the past with W20SE's ultra relaxed, utterly transparent presentation.
Key Features
Battery Power Supply
W20SE's LiFePO4 battery power supply completely eliminates AC noise allowing the music to emerge from an inky black background. The Battery PSU contributes to W20SE's supreme ease and relaxed presentation of the music.
Dual-Wire AES/EBU
With a compatible DAC, W20SE's dual-wire AES/EBU outputs are capable of supporting up to 24-bit/384 kHz data streams without depending on USB. Experience the ultimate "analog" style output from a digital component.
Massive SSD Storage Built-In
W20SE can accommodate the largest music collections as it can be built to order with 4TB, 8TB* or 16TB* of internal SSD storage.

*Special Order configurations may add 1-2 weeks to order fulfillment time
OCXO Controlled Outputs
Aurender's Oven Controlled Crystal Oscillator (OCXO) clocks are unique in a category that has historically treated superior SPDIF and AES/EBU audio outputs as an afterthought. Unlike USB, where the DAC's clock matters most, SPDIF and AES/EBU data streams are only as good as the transport clocks that govern them. N30SA, N20, and W20SE all employ exceptionally accurate and stable OCXO clocks for a smooth, saturated, and laser-focused audio presentation.
Clock Input
N20, N30SA, W20, and W20SE all feature a unique Clock Input for connectivity with an external Master Clock such as MC20. A superior Master Clock can make a good system sound uncannily realistic, giving a new literal meaning to "High Fidelity."
PCM Upsampling
W20SE is capable of upsampling any lower resolution content to a higher sample rate for better performance with some DACs (up to 176.4/192kHz or 384kHz on dual-wire AES/EBU outputs). Upsampling effects only the system's SPDIF and AES/EBU digital outputs. USB is always bit-perfect with no digital signal processing.
Physical Specifications
| | |
| --- | --- |
| Dimensions | 16.9"W x 14.6"D x 5"H (4.6"H w/o Feet) |
| Weight | |
| Material | Machined Aluminum Chassis |
| | |
Technical Specifications
| | |
| --- | --- |
| Power Supply | 3x LiFePO4 Battery for Audio + Linear PSU for system |
| CPU | |
| RAM | 4GB |
| Library Storage Capacity | 16TB |
| SSD for System & Cache | |
| Data USB Ports | |
| Software Suite | |
| Ethernet Suite | Double-Isolated Gigabit LAN |
| Uniterruptible Power Supply (UPS) | |
| Power Consumption | Play (35W), Peak (70W), Standby (2.5W) |
| CD Ripping Capability | N/A |
Audio Specifications
| | |
| --- | --- |
| Analog Outputs | N/A |
| DAC Chipset | N/A |
| Audio Word Clock | OCXO Rev2 |
| Analog Outputs Supported Format | N/A |
| Digital Outputs | USB Audio (Dedicated), Dual-AES/EBU (OCXO Controlled), BNC Coax SPDIF (OCXO Controlled), RCA Coax SPDIF (OCXO Controlled), Optical/TosLink SPDIF (OCXO Controlled) |
| USB Output Supported Format | Up To 32-bit / 384 kHz, DSD128 (DoP), DSD256 (Native) |
| SPDIF & AES/EBU Output Supported Format | PCM: Up to 32-bit / 192 kHz; DSD: Up to DSD64 via DoP, Dual-Wire AES/EBU: PCM Up to 32-bit / 384 kHz; DSD Up to DSD128 via DoP |
| | |
| Headphone Section | |
| Master Clock Input | Coaxial BNC 75Ω - 10MHz, 12.8MHz, 44.1-48kHz (multiples from 1-512x) |
| | MQA Core-Decoder On Board |
| | DSD (DSF, DFF), WAV, FLAC, AIFF, ALAC, M4A, APE and others |
| | DSD64/128/256/512 to 88.2/176.4kHz |