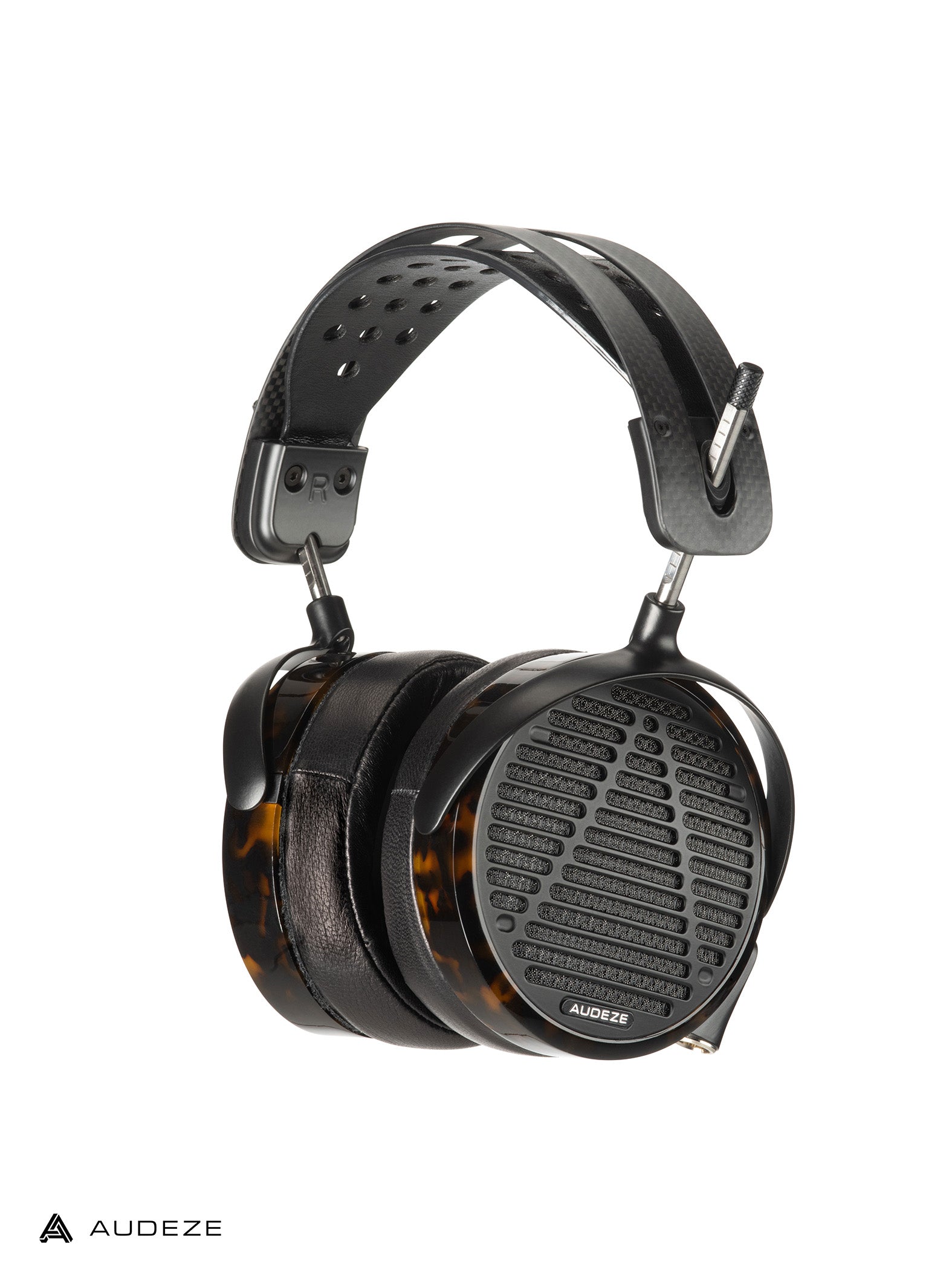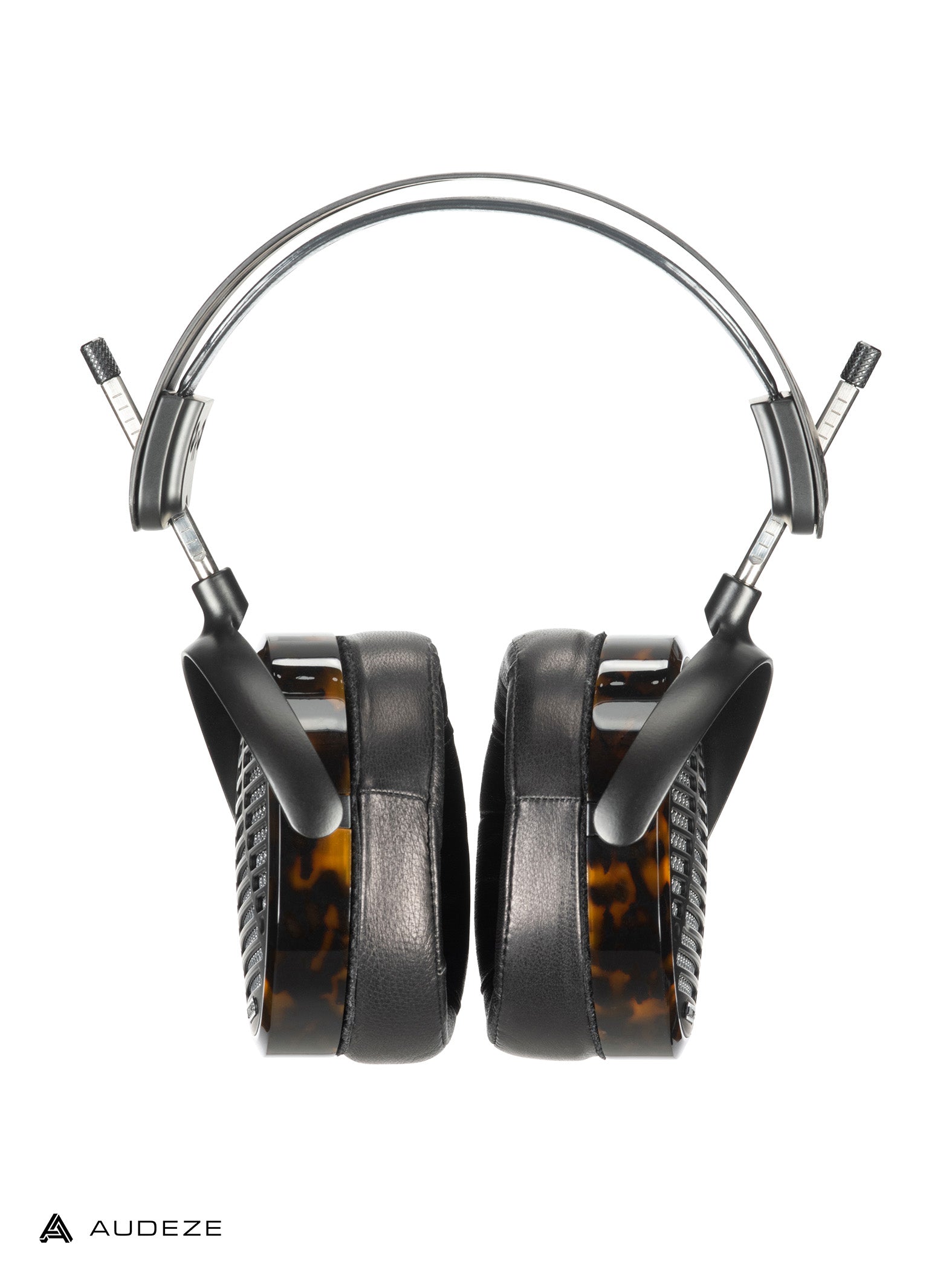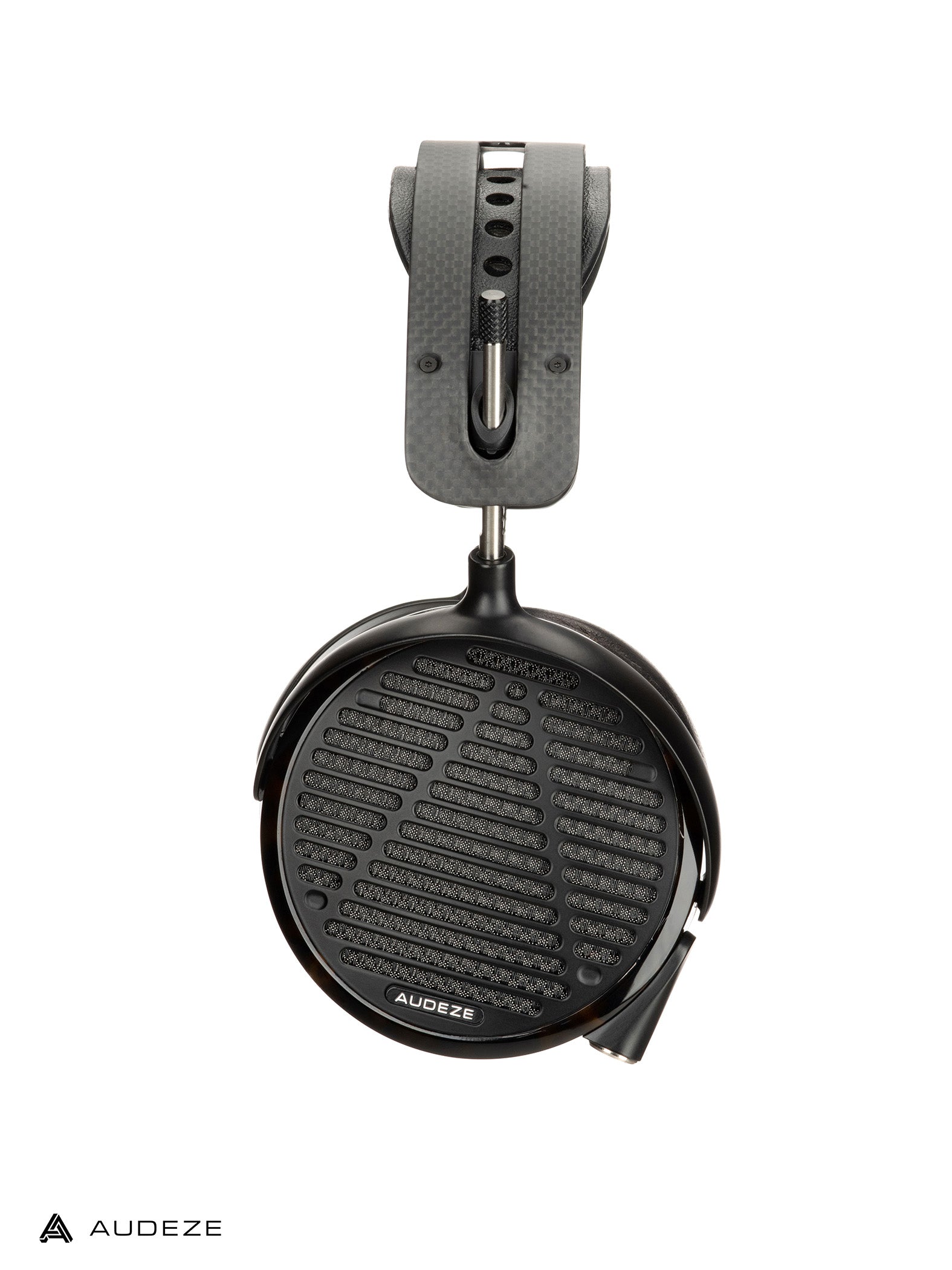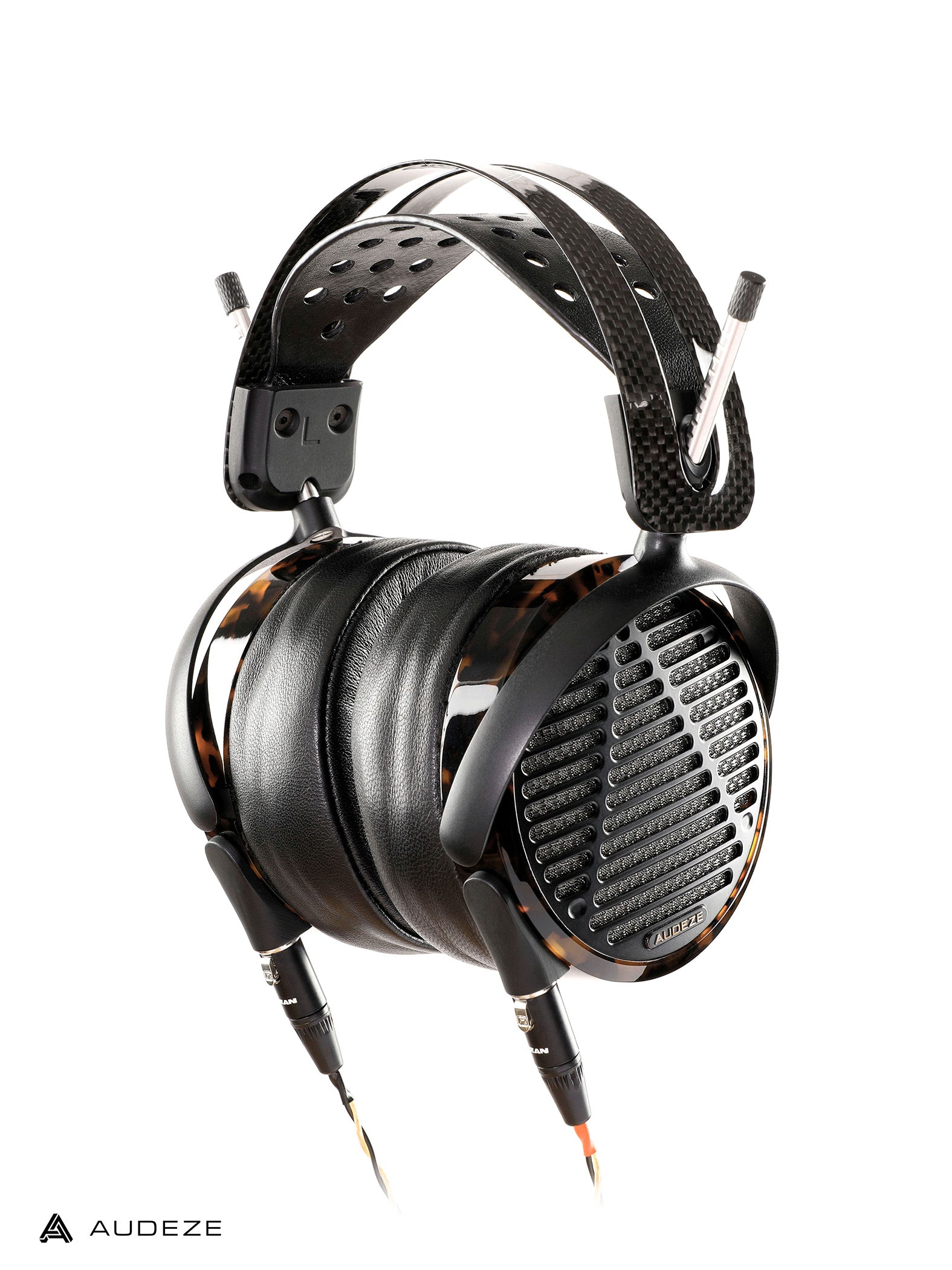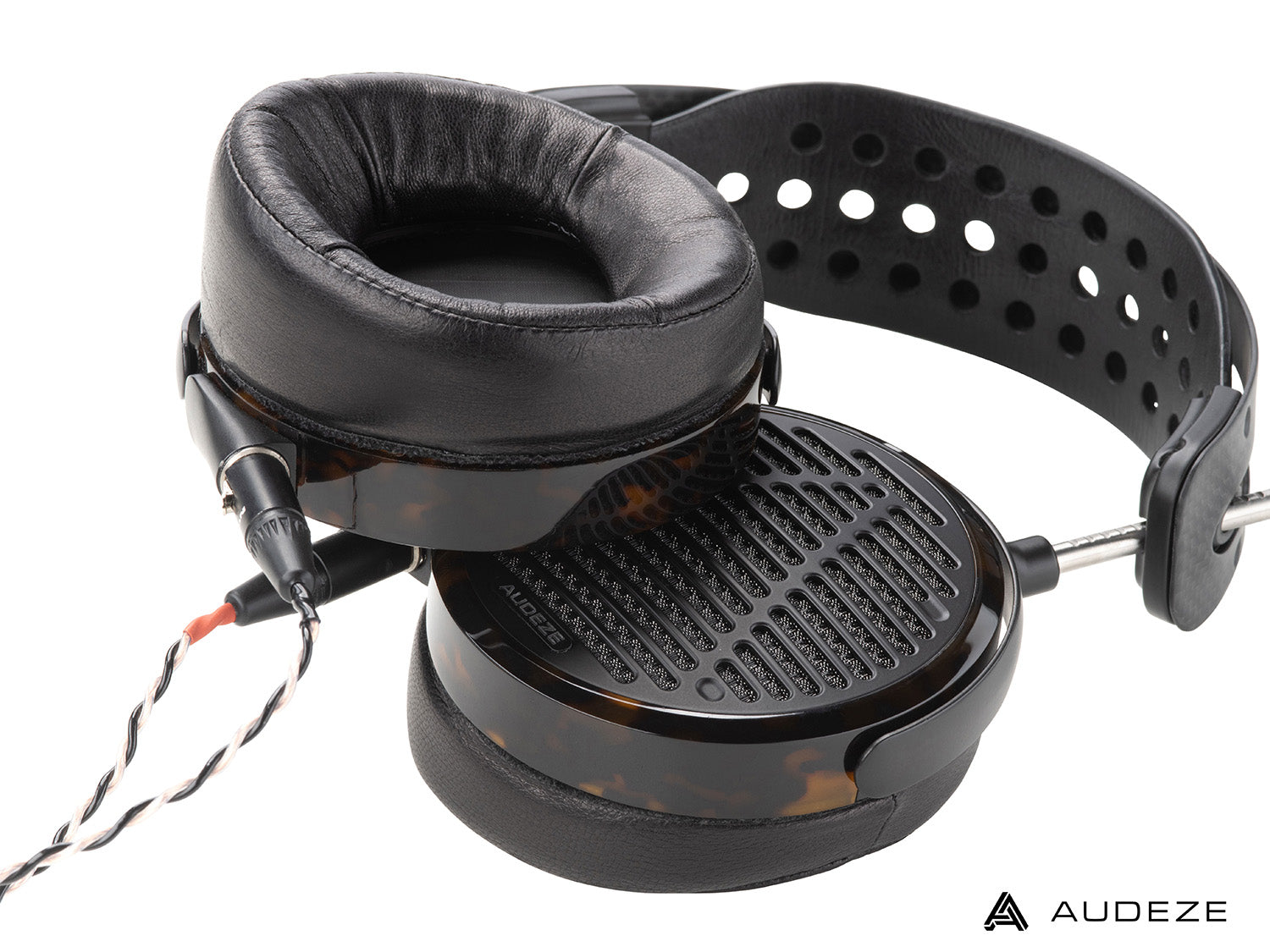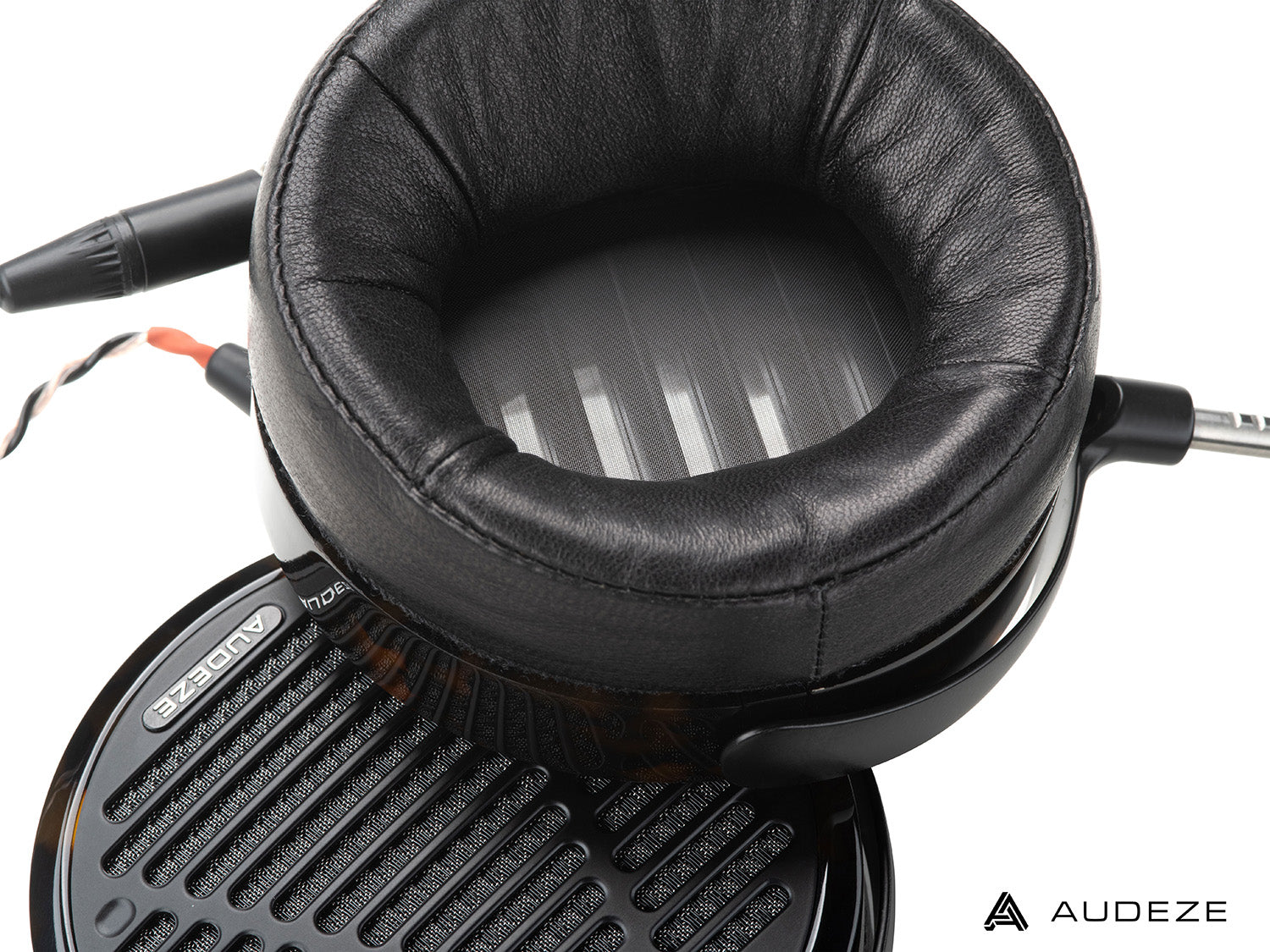 Audeze LCD-5
---
Audeze LCD-5
The LCD-5 sets a new standard for accuracy with our award-winning Fluxor magnets and updated Fazor waveguides along with new patent-pending Parallel Uniforce™ voice coils. The entire headphone was completely re-designed for minimal reflections and resonance, improved frequency response, and a more open yet pinpoint-accurate soundstage. Its impedance is 14 Ohms, sensitivity is 90dB, and it weighs only 420 grams! Comes with new acoustically designed leather earpads, an improved and luxurious carbon fiber suspension headband, deep "tortoise shell" acetate rings, all-new magnesium housing, plus our latest premium audio cable and aluminum travel case.
Features
Key Feature 1: Audeze 90mm Planar Magnetic Drivers Benefits
● Nano-scale diaphragm and Fluxor™ magnets offer ultimate control over diaphragm movement
● Parallel Uniforce™ voice coils for ultra-low distortion that's inaudible at nearly any SPL
● Enhanced transparency and accuracy, with increased presence region response
● Extremely fast transient response and wide frequency response Proof Points
● 90mm planar magnetic drivers with essentially the same diaphragm area as the LCD-4
● Diaphragm material is thinner than a red blood cell
Key Feature 2: Fazor™ Waveguides, Parallel Uniforce™ Voicecoil and Fluxor™ Magnets Benefits
● Increased efficiency and control over diaphragm movement
● Diaphragm offers dramatically reduced distortion, especially at high frequencies
● Accurate phase response, neutral frequency response, and wide accurate soundstage Proof Points
● Varying parallel single-trace widths equalizes magnetic force on diaphragm
● Patented process provides most accurate voicecoil pattern available
● Reduced interference of sound waves Key Feature 3: Sculpted Earpads Benefits
● Better seal on a wider variety of head shapes for consistent comfort
● Reduced parallel surfaces reduce resonance to equalize frequency response
● Smaller foam than other LCD pads for less absorption of frequencies Proof Points
● The sloped interior foam more easily conforms to the surface around the listener's ears
● New acoustically designed earpads have a more neutral upper midrange response Key Feature 4: All-New Premium Audio Cable Benefits
● Provides extreme detail, ensuring no signal quality is lost between amp and headphones
● More extended high and low frequencies, better transparency of sound Proof Points
● Single-crystal copper strands, directionally oriented for best conductivity
● Premium quality connectors for solid connection and durability
● Specially designed OCC copper cable material of ultra-high purity
Specifications
| | |
| --- | --- |
| Style | Over-ear, open-back |
| Transducer type | Planar Magnetic |
| Magnetic structure | Fluxor™ magnet array |
| Phase management | Fazor |
| Magnet type | Neodymium N50 |
| Diaphragm type | Nano-Scale Parallel Uniforce™ |
| Transducer size | 90 mm |
| Maximum power handling | 5W RMS |
| Maximum SPL | >130dB |
| Frequency response | 5Hz - 50kHz |
| THD | <0.1% @ 100dB |
| Impedance | 14 ohms |
| Sensitivity | 90 dB/1mW (at Drum Reference Point) |
| Minimum power requirement | >100mW |
| Recommended power level | >250mW |
| Blazingly low weight | 420g |
For press inquiries, contact ari@communicatemore.biz.