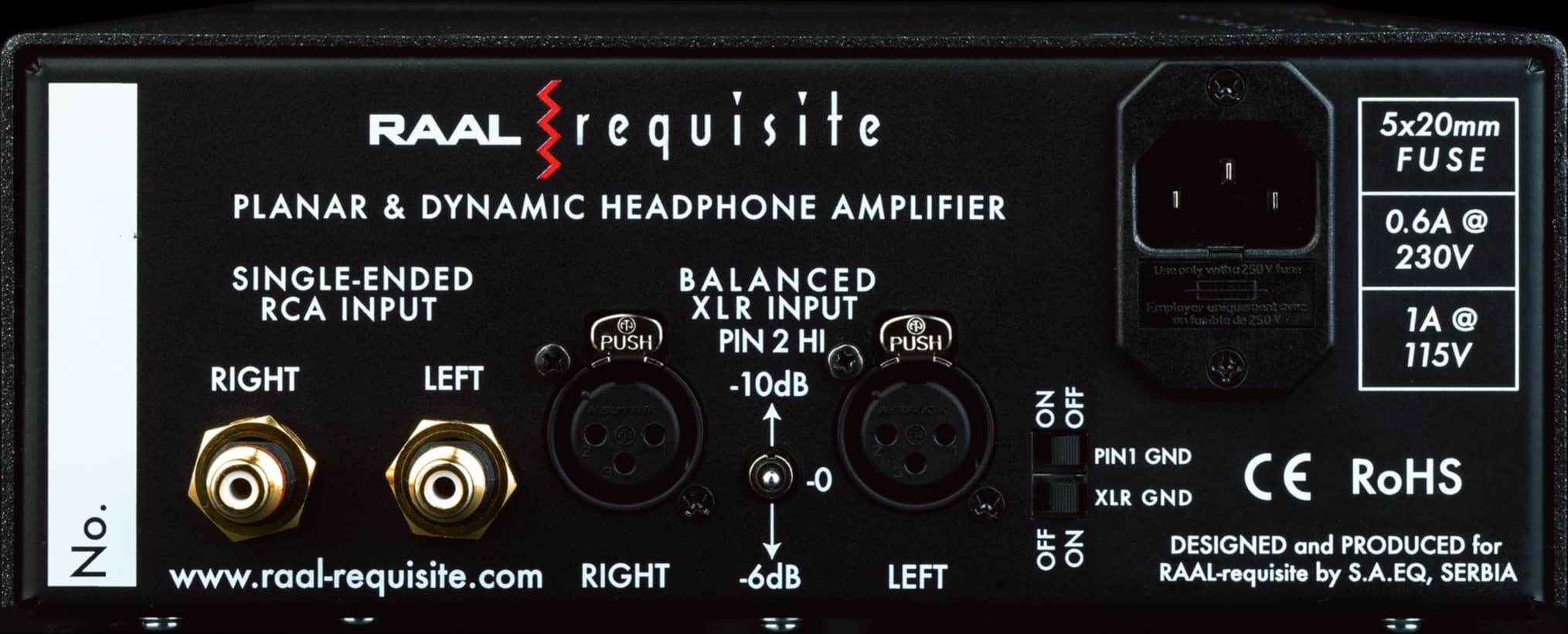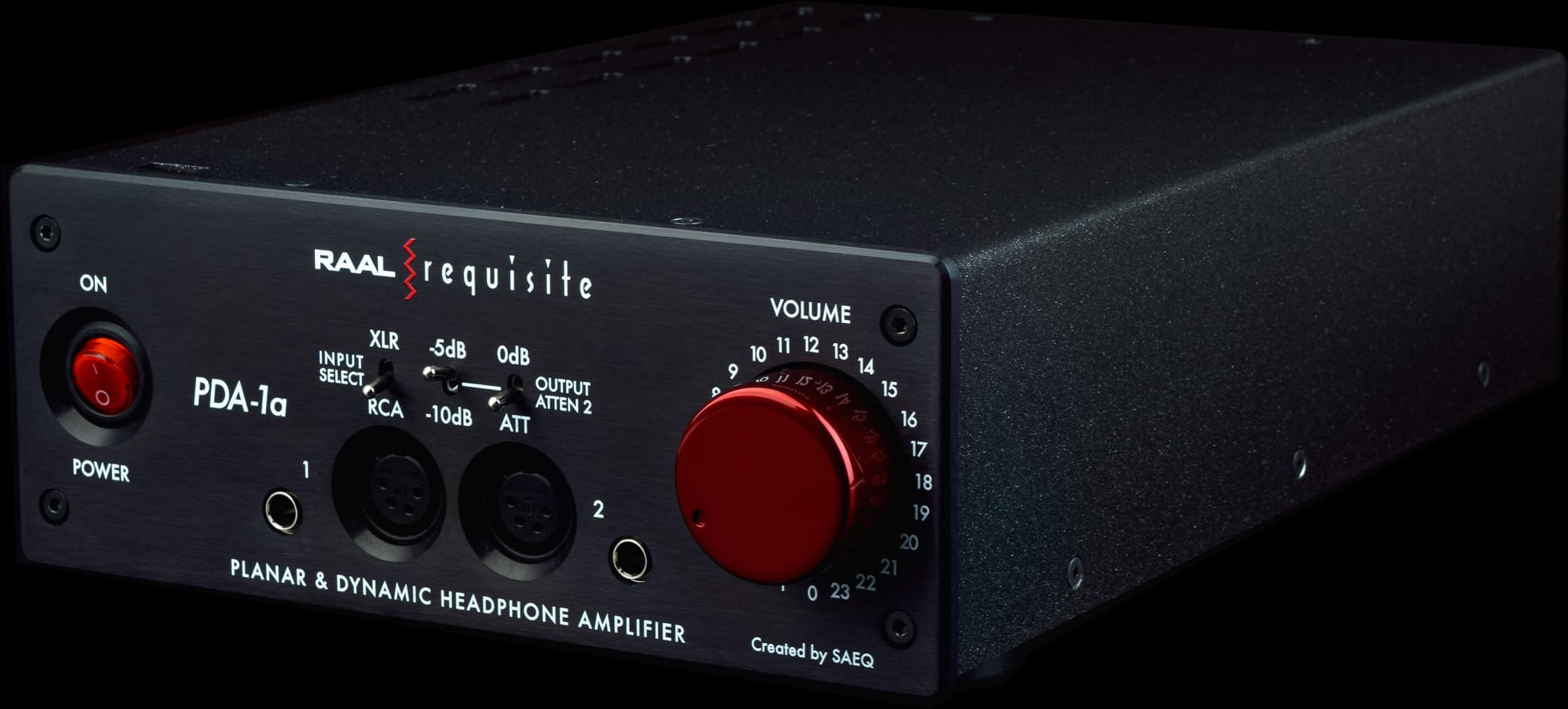 Raal PDA-1A
---
Simple and intuitive operation, all backed by a 5-year warranty.
Truly a fine amplifier for our Planar and Dynamic friend
Delivers Uncompromising Performance for Planar and Dynamic Headphones
The PDA-1a is the direct beneficiary of technology developed and derived  from our highly successful and greatly reviewed HSA-1b.
By eliminating the high-current requirements of speakers and ribbon headphones our model HSA has been purpose-tuned, to new heights, for even the most difficult to drive Planar and Dynamic headphones.
Everything You'd Expect From RAAL-requisite, a Great Listen, Every Listen
Beyond audio performance, we added utility. As a result, the PDA-1a easily drives two headphones simultaneously and provides the second headphone output with 0dB, -5dB and -10dB range attenuation for better matching when using different headphone types or to lower volume, if desired, for the second listener.
Single-Ended RCA and Balanced XLR Inputs, 4-Grounding positions and 3-Levels of Input-Sensitivity, for XLR Inputs, providing for maximum range of settings for the 24-step attenuator.
PDA-1a - Planar & Dynamic Amplifier Specs
Load Impedance:
0.3 ohm – infinity on headphone output connectors.
Output Power (one chanel driven):
8-ohm 12W, 16-ohm 6W, 32-ohm 3W, 64-ohm 1.5W, 120-ohm 0.75W, 240-ohm 0.35W
Frequency Response:
100mv/ in/sin. 15Hz – 500kHz
Power Bandwidth:
100kHz (-3db) at 1W
Distortion:
< 0,5% at 1khz
Signal to Noise Ratio:
Better than 90dB
Input Impedance:
40k Ω
Sensitivity:
0.5V /40k Ω
Input Connectors:
INPUT 1- 2 RCA Single-Ended, INPUT 2 - 2 XLR 3-pin Balanced (female)
Output Connectors:
2 x XLR 4-pin female (balanced Planar & Dynamic headphones) 2 x 6.3mm stereo jack (Planar & Dynamic headphones) 20 - 600Ω
Outputs for Dual Headphones:
-5dB and -10dB attenuation for 2nd output (for level match of headphones having different sensitivity)
Max Power Consumption:
150W, without signal 25W
Working voltage:
115V/230VAC (selector switch) or 100V (requires internal connection)
Dimensions:
Height 90mm, Width 218mm, D 320mm (3.54 x 8.58 x 12.60 inches)
Weight:
5.3kg (11.70 pounds)