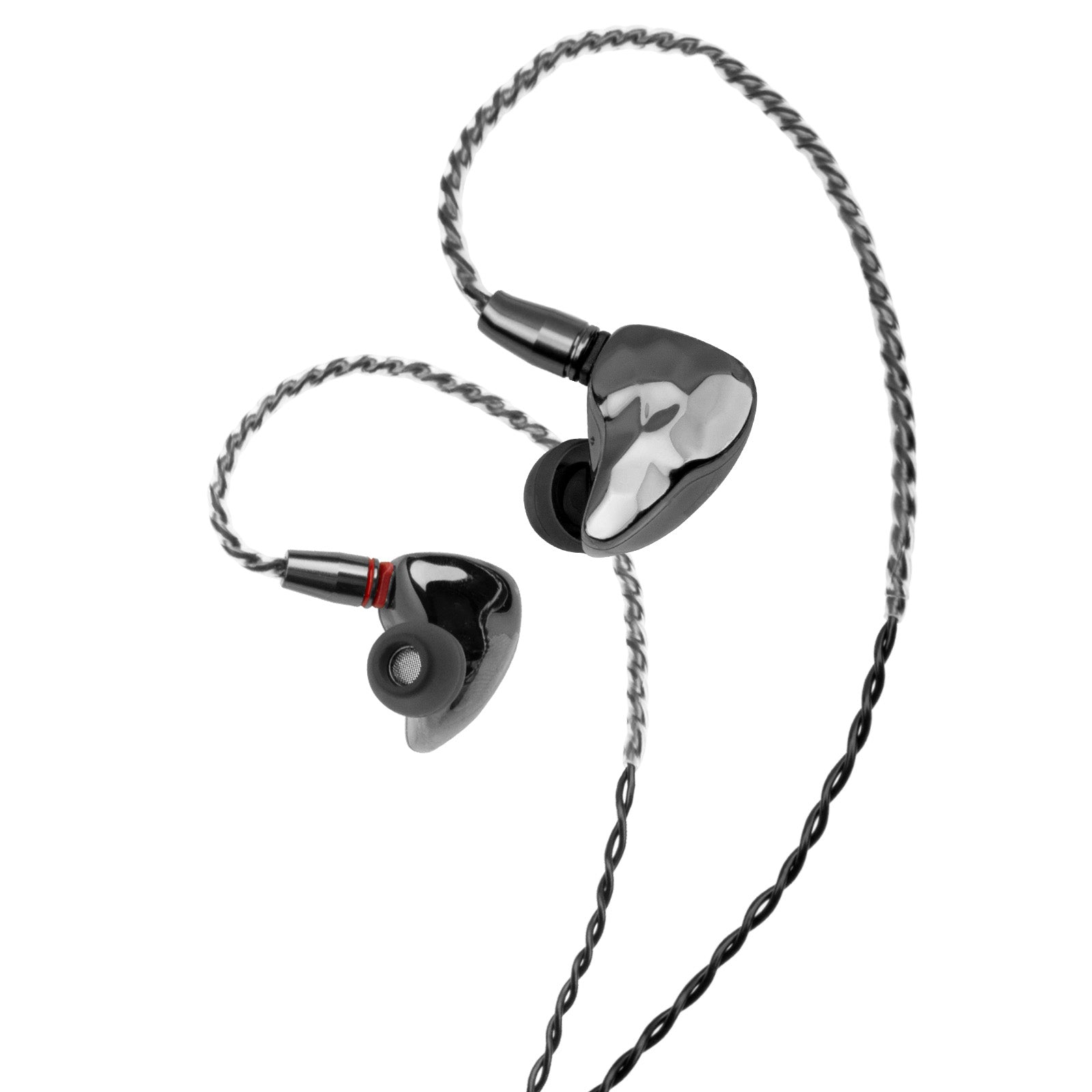 Ikko Obsidian OH10
---
The Power of Pure Sound: Gem-quality Design, Superb Bass, and High-performance Audio Technology.
Superior Sound with Hybrid Driver
The hybrid driver configuration (1BA+1DD), which combines the Knowles 33518 balanced electric drive with a 10mm titanium-coated polymer composite diaphragm dynamic driver, delivering dynamic and transient performance suitable for jazz, rock, classical, acoustic and other genres of music.
Pure Copper Cavity Structure
The OH10's pure copper cavity structure is not just visually stunning, but it also reduces internal harmonic resonance distortion. The dual titanium drivers combined with pure copper design create a more delicate and natural sound. This allows listeners to experience music details that they may have never heard before. The three-layer coating on the exterior of the cavity creates a piano-like black luster and provides an antibacterial effect.
Ergonomic Design
The OH10's ergonomic design features a round nozzle that fits the human ear canal better, reducing sound leakage. The included earplugs also enhance the listening experience by minimizing discomfort and foreign body sensations during long listening sessions. The design helps listeners to immerse themselves in their music without distractions.
Detachable Cable
The OH10 comes with a detachable 2-pin 0.78mm high-purity OFC silver-plated cable that provides excellent high-frequency extension and low-frequency strength. This cable helps to enhance sound separation and discrimination while reducing distortion. The cable is also highly durable and resistant to tangling, making it perfect for on-the-go listening.
What's in the box?
1 * OH10 IEMs
1 * 2-pin 0.78mm-3.5mm cable
1 * Metal logo brooch
1 * Warranty card
1 * Instructions
6 pair silicone ear tips