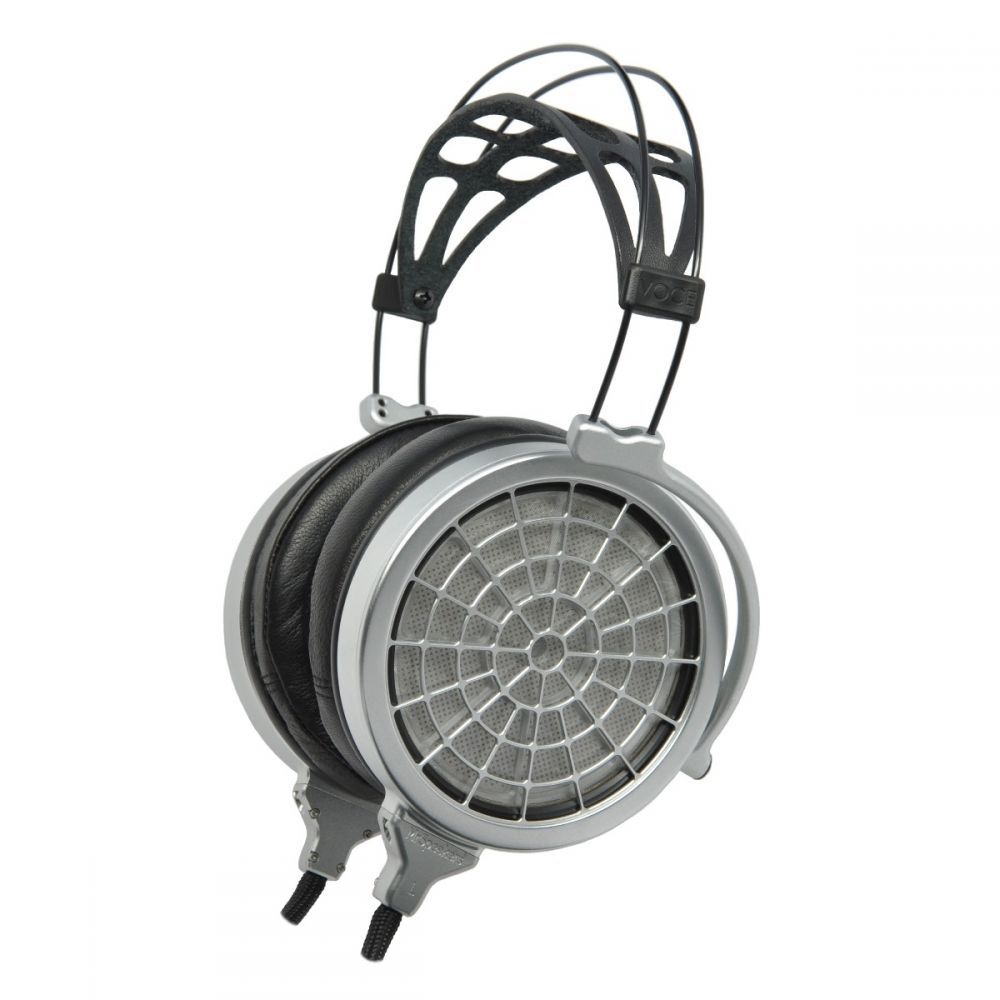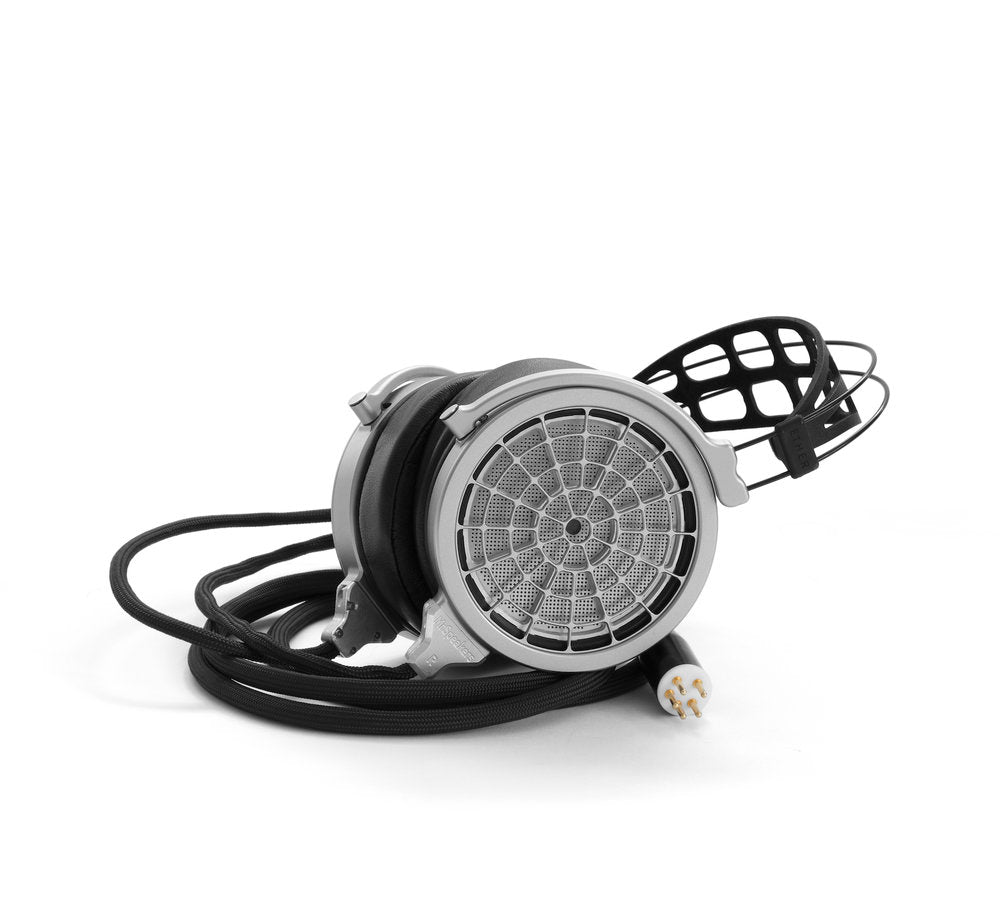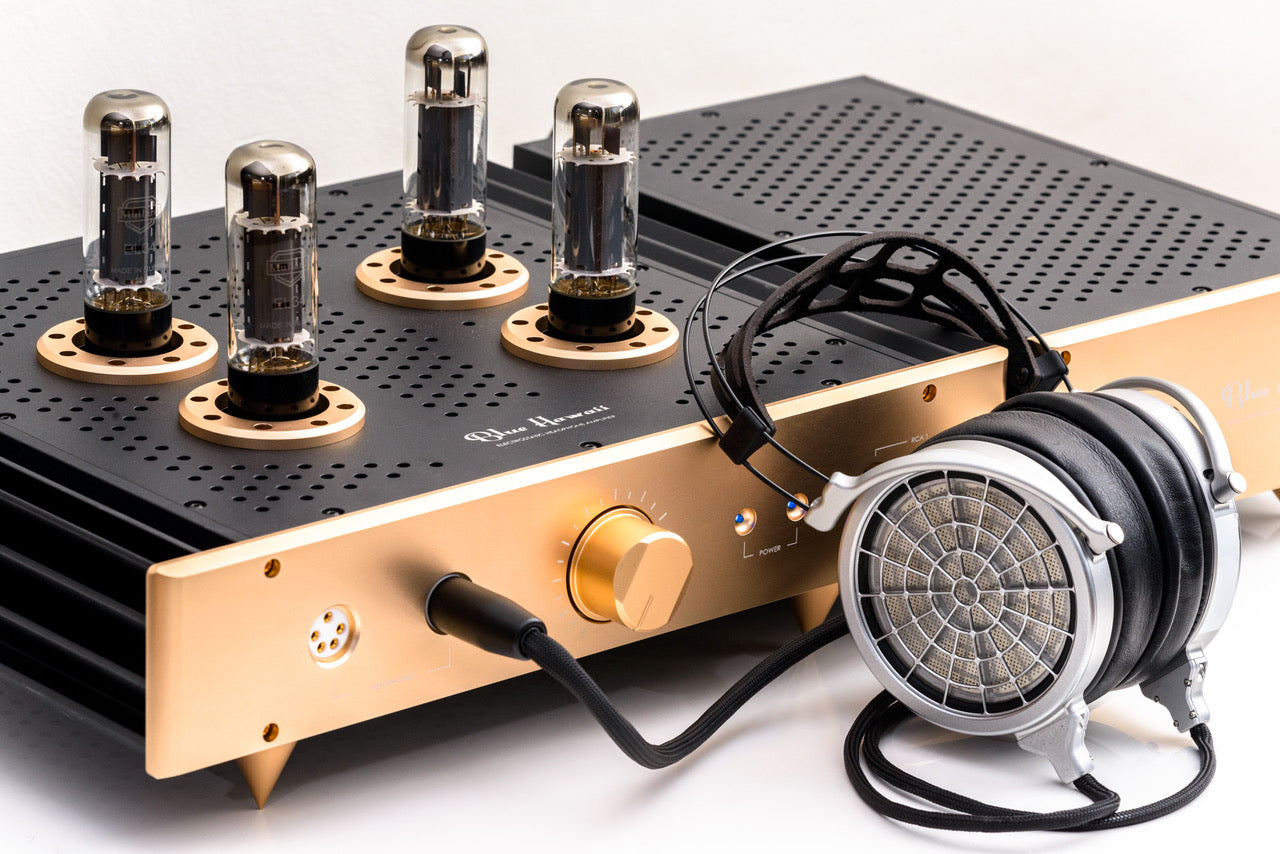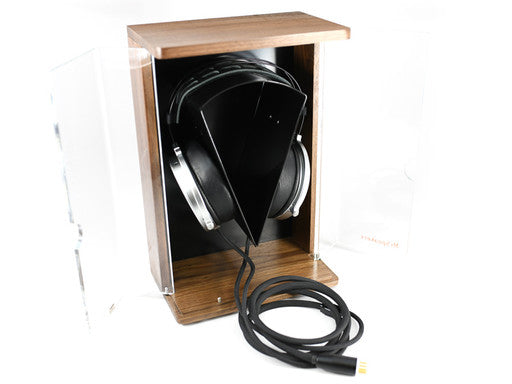 DCA Voce
---
VOCE® is Dan Clark Audio's flagship electrostatic headphone. Since its introduction VOCE has received numerous accolades and awards such as "Best Headphone" and "Product of the Year" from preeminent publications such as Positive Feedback, Absolute Sound, Headfonics, and Headphone.guru.
Something New!
In April of 2022 we made a simple yet significant update to VOCE, replacing the ear pads with a new design that significantly improves midrange tonality and soundstage. Best of all, this upgrade is 100% compatible with all units in the field, with no modifications! Simply purchase a set of the new ear pads here, remove your original pads, and replace with the new.
Electrostatic Resolution, Natural Tone
When our team started the VOCE project we decided to focus on delivering the transparent sound and detail retrieval of electrostatic headphones, but with the goal of delivering a powerful bass experience and reducing the high-frequency emphasis common to so many electrostatic headphones.
The team went all in for VOCE, starting with an ultra-large 88mm driver capable of prodigious bass output, and ending with a fully custom silver-plated low-capacitance cable offering superior ergonomics and max efficiency compared to the typical flat ribbon cables typically used for electrostats.
Key Features
88mm driver for extended and rich bass that reaches below 10Hz while presenting a gigantic soundstage
Advanced metal stators for enhanced resolution
Flexible, microphonic-free round silver-plated copper cable with a solid machined Teflon connector cased in an aluminum housing

Convenient and attractive walnut storage box with built-in headphone stand
Durable all metal construction at a featherweight 330gr
Fully dust-sealed drivers
VOCE is a game changer. You owe it to yourself to audition this amazing headphone
In The Box
VOCE Headphone
VOCE Cable
User Guide
Certificate of Authenticity
Manual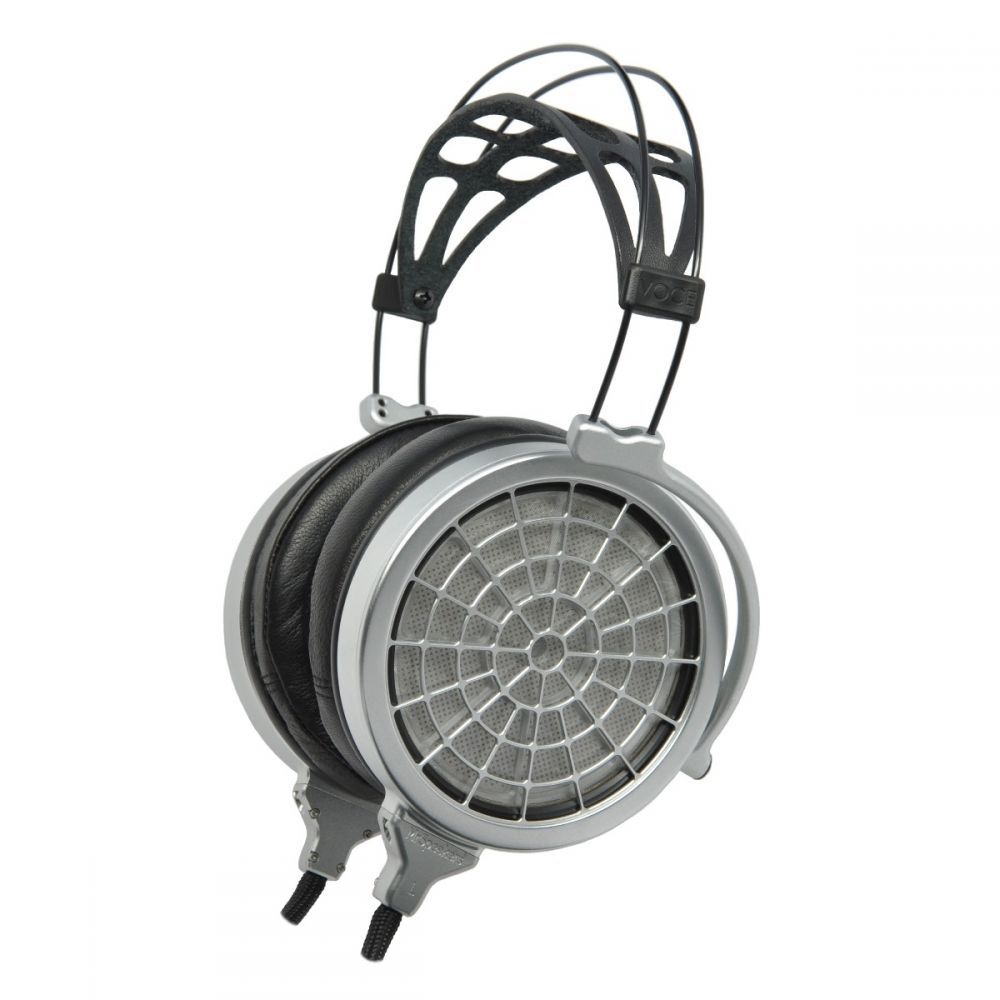 DCA Voce
Sale price

$3,300.99
Regular price
(/)